Dec. 4ish, 2020: My prize pack from that Bimbo Virtual Energy Race came in. Turns out virtual races are about all that's available nowadays.

These are the choices I made on my ballot this election cycle.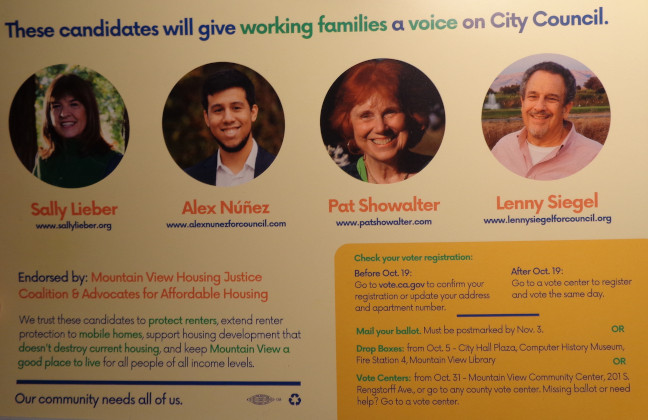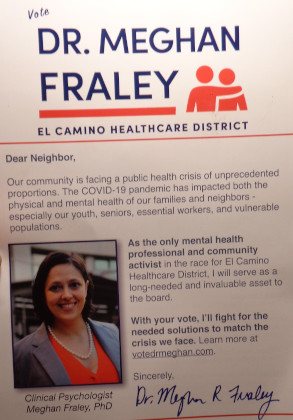 In addition to the above I'm voting NO! on C. Also, below are my party votes and statewide initiative positions.

October 6th, 2020: Bummed to find out that the national debt has grown to $27 Trillion.

Did this virtual race! It was free. Uploaded results and they sent me something. Respect them and hope this doesn't disappoint.

October 3rd. My legs are starting to feel rested up again. Bike to Whatever days 2020 was a lot of riding! Proud to say I got 2nd Place on the SJBP high distance table.

The Black Lives Matter movement hit a bump in the road. Some vigilante in Wisconsin killed some protesters. There was an emergency rally to show support for being a law abiding citizen in Palo Alto. I showed up to see what people had to say.

The same thing happened again the next evening in Mountain View. I showed up to see what people had to say.

Due to shelter in place with lots of time on my hands I've been reading books again.

For years and years it has been my tradition to throw a party once a year. Usually it's festivus at my clubhouse. Unfortunately, COVID-19 seems to have wiped that off the calendar. Also my girlfriend died of cancer, which was also deflating. This memorial ride could turn out to be my party for the year. It's all about having a safe meaningful rememberance of a very special woman. Please join us! Click above for more information.


April 21, 2020: Such a moment. My whole idea about "drug wars" got completely turned around at 4:20 PM on 4/20 of 4/20. At that time good quality petroleum was cheaper than free. As in they would give you $25/bbl for taking delivery in May at some terminal. The public oil equivalent of your wallet getting fatter when you stop buying cigarettes every day because you quit smoking tobacco. Such an amazingly well timed one of a kind moment!


May 14, 2020: Sad to see the USA's national debt go up a trillion dollars in a month. I remember when it took decades or more to change that much.


June 15, 2020: Sad to see the USA's national debt go up a trillion dollars in a month. Feel like one of the few that's not driving it up. Sad about that. Shelter in place is keeping me from doing a lot of things I used to take pictures of. Still tending my garden though.


March 27th, 2020: They were replacing the Wells Fargo driveway with more sidewalk when I was walking that way to see Virginia in the hospital. Didn't take a picture then, but this is how it turned out!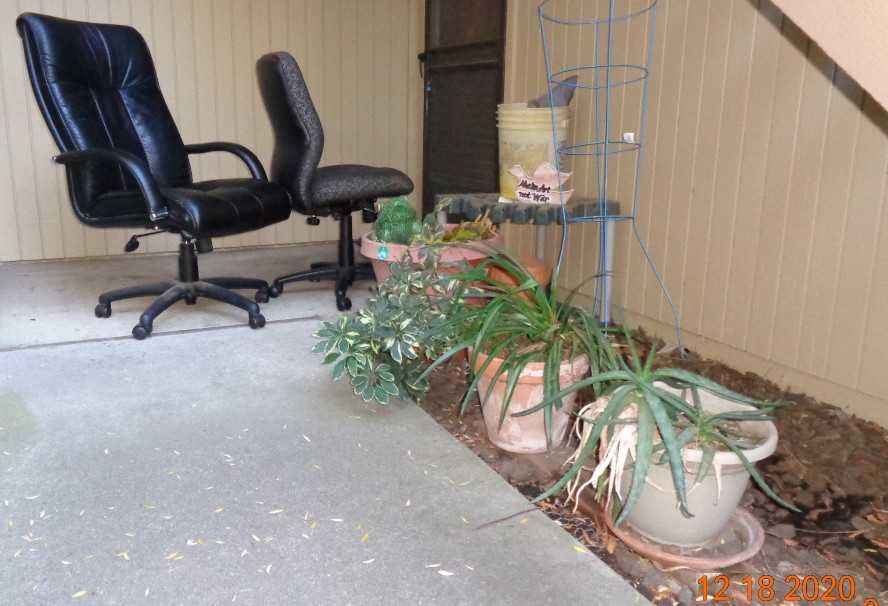 Tuesday Dec. 22, 2020: That chair with the arms has been a spare space ornament in my home for years. I saw the smaller more comfortable looking chair in the free stuff swapping spot. Took this picture half way through swapping them. I just had to do it.