July 23rd, 2017: Virginia and I did the San Francisco Marathon's second half. Getting to the start was kind of nerve wracking because the bus driver decided to get creative on the directions. Then we got plugged up in traffic. The drivers route intersected the first half of the marathon route, and the street was so thick with people it seemed unlikely that we'd ever move forward. The people on the bus had to decide what to do. Some of us abandoned ship and decided to hoof it to the start (another two miles away). The rest of us talked the driver into going back to the suggested route. We got to the start about the time wave seven was hitting the course. It was chilly so Virginia and I left with the next wave instead of waiting our turn. It was a well organized run through a beautiful city. We had a great time. Mile 7 was slow because I stopped at a portapotty. Mile 11 was slow because I was getting tired. After that I picked up my pace because I wanted to get another personal record. As you can see from the finish time of 3 hours 37 minutes and 46 seconds, I did that.

The second medal was a this year only special challenge. Virginia talked me into doing this race by saying "They have a special medal for everybody that did 40 miles of marathons with them." Turns out, back when I was trying different things fresh out of college I did the 1984 run. I did the whole thing in 3 hours 56 minutes and 56 seconds. It's funny that I'm struggling to do half what I could then, but that's what two decades plus of being a political activist did to my race times. Yeah, 26.2 plus 13.1 isn't quite 40 miles, but we did the trip from the hotel to the shuttle bus pickup on foot, and that was plenty more than just seven tenths of a mile.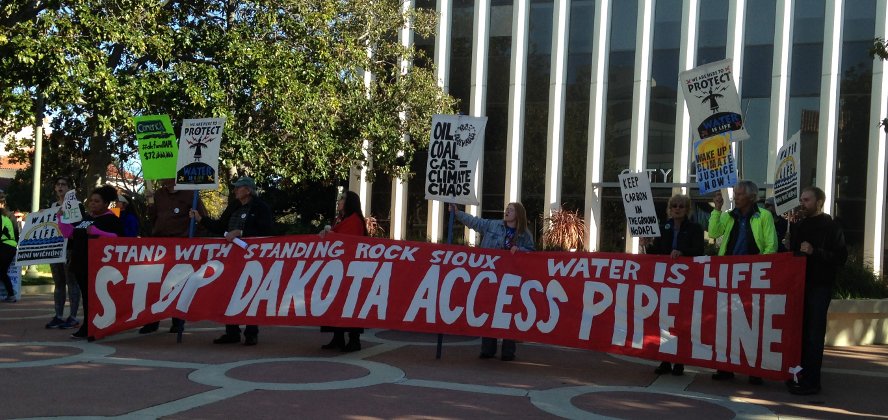 February 8ht, 2017: On a typically not very rainy day I got about three quarter of an inch of rain. That's good compared to recent years!

January 20, 2017: Yup. We got a new President. In his inaugural address he promised to "transfer power from Washington DC to the American people." Feel empowered yet?

March 20th: I got a zucchini start at Summer Winds on the way home from Virginia's. Got to my plot and decided that the tree collard has been there long enough. Ripped it out. Planted the zucchini start in the spot. Hoping the next week's forecast rain comes through to water that and the tomatoes I've recently planted. The soil is happy but not too moist. Thanks to the rains we have had so far. As you can see from the speckling along the front edge of the concrete, it's starting to rain again.