June 3rd, 2017: Last evening I took Virginia to Sub-Zero, an arts and crafts fair on South First St. in San Jose. It was a lot like many such events I'd been to around here before. Rather than take pictures I just enjoyed the event for the most part. When I found another participatory art project I'd squirt another rendition of "California trumps Trump". works (They spell their name with all lower case letters for some reason.) had a booth where everybody was invited to make a button of their own design. I put the one I made on my camera case strap, where it still was when photographed just now. Hoping it stays there a while.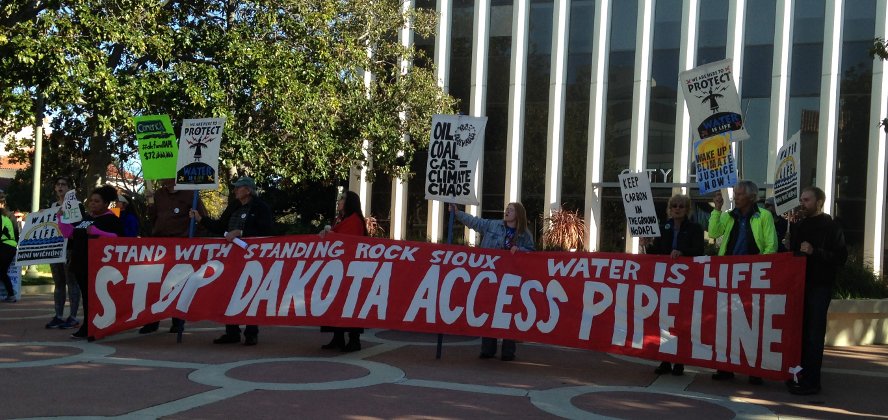 February 8ht, 2017: On a typically not very rainy day I got about three quarter of an inch of rain. That's good compared to recent years!

January 20, 2017: Yup. We got a new President. In his inaugural address he promised to "transfer power from Washington DC to the American people." Feel empowered yet?

March 20th: I got a zucchini start at Summer Winds on the way home from Virginia's. Got to my plot and decided that the tree collard has been there long enough. Ripped it out. Planted the zucchini start in the spot. Hoping the next week's forecast rain comes through to water that and the tomatoes I've recently planted. The soil is happy but not too moist. Thanks to the rains we have had so far. As you can see from the speckling along the front edge of the concrete, it's starting to rain again.