Early May, 2019: Sometimes I remind myself that the chicken in that picture uses less energy than I do. Likely it's true for you to.

Late April, 2019: We took Virginia's EV to San Ramon with the blender bike for her companies earth day event.

April, 2019: Guess what I'm looking forward to a couple months down the road?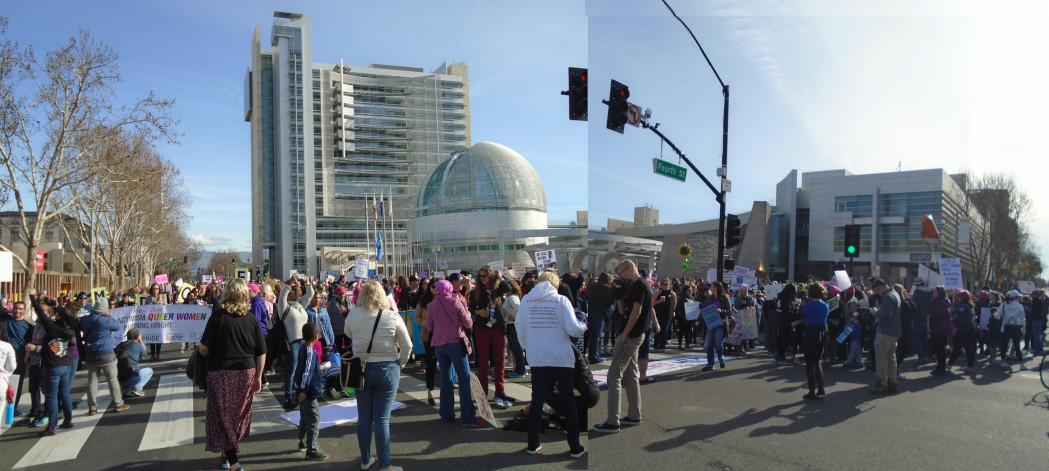 Time for our Third Annual Love Trumps Hate March.


Went to a candidate forum at Google in September. The only candidate that gave me that "She is worth helping out!" feeling was Alison Hicks. Partly that's because we've been on the same side of many issues over many years. Partly that's because too much about the other candidates was predictable and my efforts wouldn't make a difference.

October 17, 2018: Came across this book review about the relationship between "
Animal Politics and Political Animals
". So surprised that the Dutch would elect politicians from a Party for the Animals. I'm thinking this is further proof that Europeans and Americans have different political systems.
August 30, 2018: Playing with the random article button on wikipedia I came across a
Chet Bowers
biopage. Fascinating ideas!
February 21, 2019: Performance had a "GOING OUT OF BUSINESS SALE". I put it in quotes because I heard after Christmas that this store had been spared. Anyhow, I got a new trunk, new panier, new lock, and new helmet out of it. Not shown are the new bib tights, spare chain, spare brake cable set, spare rear cassette and new riding jersey I also got for this bike when it finally needs them.