November 8th: I had a nice election night party. It was clear around 9:30 how it would turn out. I said it looked bad but I wasn't ready to accept defeat. We posed for this group shot.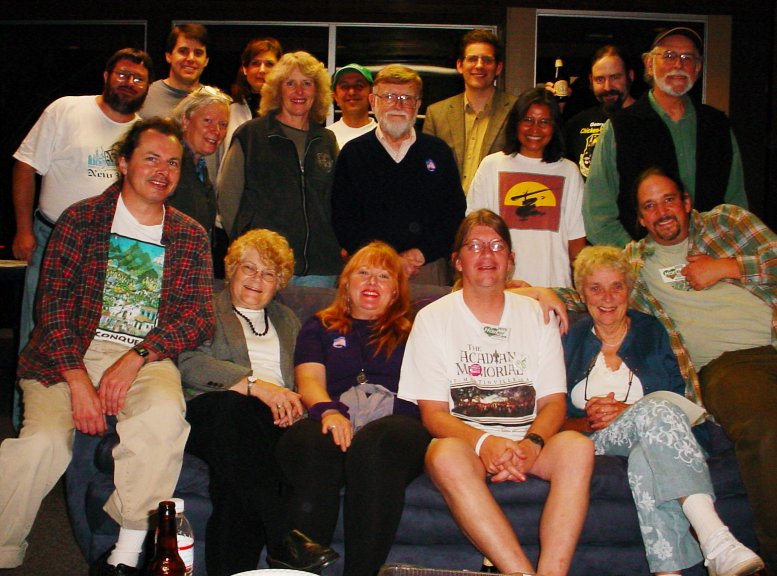 We hung out talking and chewing over election results from other races until the security guard told us it was time to go. Half a dozen hung around to help clean up. Then it was over. This is how the results came out on the Santa Clara County website:
MARGARET ABE-KOGA 21.56% 8,129

RONIT BRYANT 15.74% 5,935

JAC SIEGEL 14.51% 5,471
JOHN INKS 14.17% 5,342
ALICIA CRANK 9.4% 3,544
TIAN HARTER 9.2% 3,467
KAL SANDHU 8.6% 3,242
JOHN H. WEBSTER 6.82% 2,572

I sent an email to the other candidates offering my congratulations to Margaret, Ronit, and Jac.
November 4th: The Mountain View Voice had several articles about the City Council race.
Click here for the one I liked.
October27th: The Mountain View Voice ran this ad from this campaign: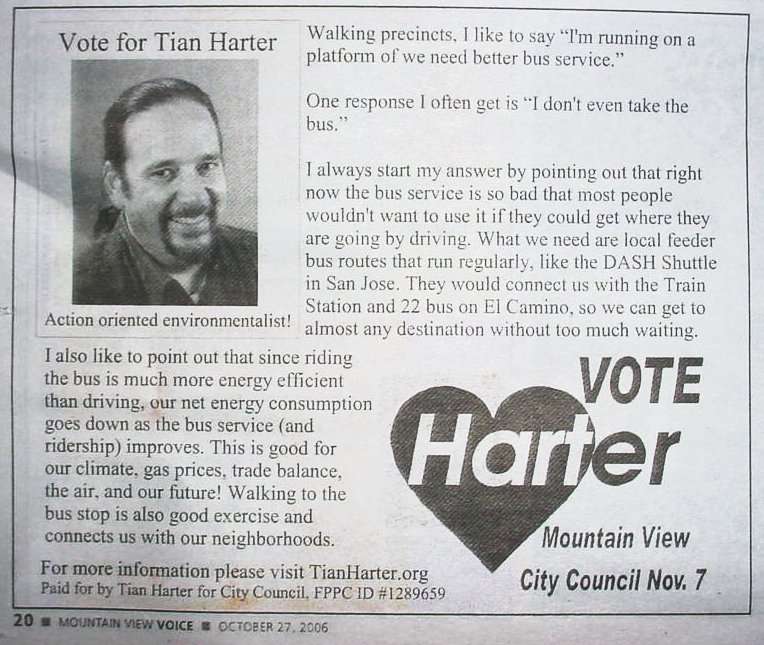 October 25th: We got 8800 or so of these postcards out: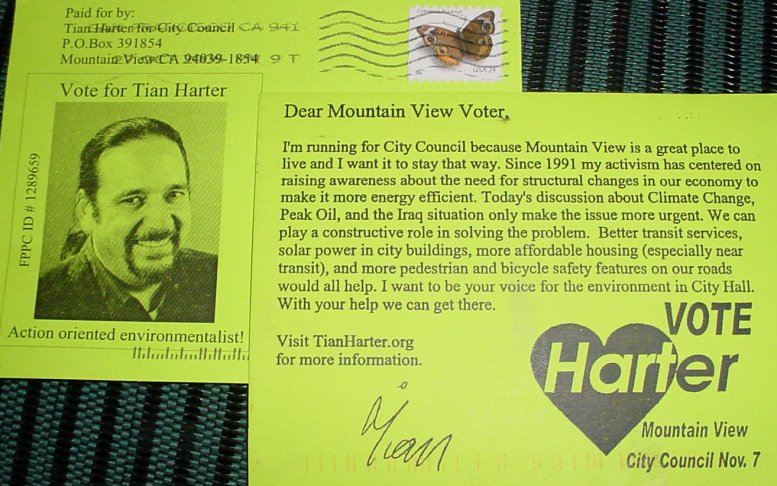 October 13th: NAACP Grades came out. I'm tied with Kal Sandhu for 3rd place! You can
see those by clicking here.
(Download the PDF by clicking on "HOW SHOULD YOU VOTE IN NOVEMBER?" Open it and then Mountain View's City Council race is on page 3.)
October 11th: Participated in the League of Women Voters debate. It will be rebroadcast at 8 PM on Sunday the 15, 22, and 29th on cable channel KMVT.
October 6th: I recorded a three minute infomercial for KMVT
. Click here to see the online version.
Click here to see my script.
October 3rd: The Green Party Candidates came to town. You can
see us on YouTube by clicking here.
(KTVU 2 gave us three minutes.) I'm the only one in an A's cap.
September 29th: This letter to the editor appeared in the Mountain View Voice on page 16: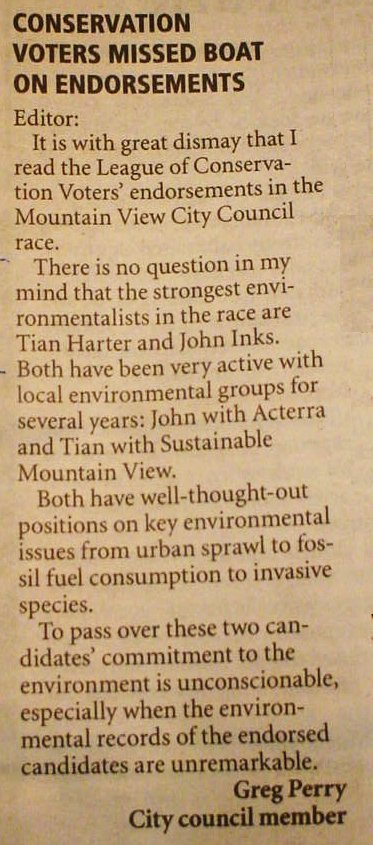 September 19th: Lawn signs arrived.
August 31: Attended the Chamber of Commerce Candiates Forum in City Hall. The recording of this is airing on KMVT cable channel 15 on Saturdays at 11:00 am and will continue to do so through the month of October.
August 30: Listened to senior Mountain View City staff give an overview of city government.
August 29: Watched the City Council study the south Whisman area.
August 27: Attended the Monta Loma Neighborhood Association Ice Cream Social.
August 26: Started walking precicts.
August 24: Printed my first batch of fliers.
August 18th: Bruce Karney became Campaign Treasurer.
August 16th: Submited my paperwork, including 26 valid signatures and everything else.
August 14th: Took out papers to get my name on the ballot as a candidate for City Council.