Back row: Barbara Goodwin, Bob Alavi, Mike Fischetti.

Front row: Bruce Karney, Marilyn Winkleby, Fred Duperault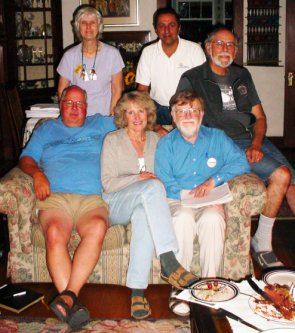 Tian Harter for Mountain View City Council on November 7th is endorsed by:
Bruce Karney, Treasurer
Bob Alavi
Mark Alexander
John Anderson
Peter Bickford
Kevin & Khin Khin Brock
Carol Brouillet
Kimberly Brown
Larry Cafiero
John D. Carpenter
Andrea Dorey
Fred & Lois Duperault
Charles Dupre
Mike Fischetti
Barbara Goodwin
Susan Grill
John & Evelyn Harter
Bob Kirby
Alan Keith
Nichole & Alfredo Kuba
Helen Landsman
Jan Laskowski
Mike & Bonnie Laster
Robin Lopez
Bill Michel
Matthew Nahan
Anne & Phil Pflager
Gloria Purcell
Stephanie Schaaf
Cameron Spitzer
Dan Starrit
Tonia Vaughn
Marilyn Winkleby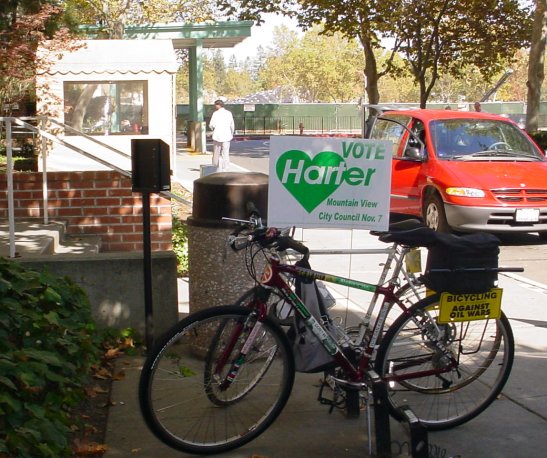 Below are Tian's public plans on how he will vote:

For Lt. Governor: Donna Warren
For Insurance Commisioner: Larry Cafiero
For Atty General: Mike Wyman
For Controller: Laura Wells
For Senator: Todd Chretien

Prop. 87 YES!!! (The exclamation points mean I like the idea of taxing oil companies to benefit alternative energy a lot)
14th CD: Carol Brouillet

Measure A in Santa Clara County: yes!

For City Council in Mountain View: Tian Harter