May 21st, 2021. Bike Party had our first real ride since February of 2020. It was so good to ride with 1476 of my closest friends!

May 4th, 2021. Sold that silver Globe for the asking price of $200.

March 1st, 2021. Every year lately Taji 100 is a must do for me. Glad to say I got the 147.6 miles I wanted this year.

March 16th, 2021. Sad to report the USA's national debt is now above $28 Trillion. Some of us remember when it was a small fraction of that number.

April 7th, 2021. So happy my garden is waking up from its winter slumber.

This website is an effort to share my search for happiness with other people. It is a large maze of pictures and words, and if you hunt around you are bound to find something interesting sooner or later. Click the pictures to see what is behind them, scroll when you feel like it, and maybe you will find an enjoyable echo of my bliss. Use the back button on the control panel when you find a dead end.
Oct 8th, 2021: Got that "Crossing the Delaware" quarter and some other change for a MEND YOUR FUELISH WAYS sticker. Fascinated by how much it resembles the art on the New Jersey quarter. The new one on the left is likely a more historically accurate picture of what happened than the one that hangs in the U.S. Capitol, and is portrayed on the right.

Web master: Tian Harter (As of 3/1/2021 the email (tnharter@aceweb.com) comes to my desk reliably. By all means contact me if you have something to say.)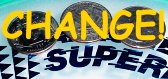 Click on any picture to begin a tour of this world!

(C) Copyright 1999-2021 Tian Harter, All Rights Reserved.