So much is going on in the garden right now!


June 4th to 13th, 2019: Had a great time hanging with my siblings and going to my cousins 50th wedding anniversary party.


July 13th, 2019: Virginia and I went to the Heritage Orchard Sign Unveiling in Los Altos. Part of the ceremony was a rundown on how the city of Los Altos came to have a heritage orchard surrounding their city hall. It makes them unusual among american cities. All the "Save the Apricots!" activists were there. One of them gave out apricots for people to hold up. Unfortunately, I ate mine before the photo op. That's why I'm the guy in the bright yellow hat holding up an apricot pit.

April 28th, 2019: Bill McKibbin hung out with the Oily Wells crowd for a nice potluck.

----

This website is an effort to share my search for happiness with other people. It is a large maze of pictures and words, and if you hunt around you are bound to find something interesting sooner or later. Click the pictures to see what is behind them, scroll when you feel like it, and maybe you will find an enjoyable echo of my bliss. Use the back button on the control panel when you find a dead end.
August 23rd, 2019: My new stickers finally game in! If you want a zero emissions sticker, see me when I'm out and about. Probably I'll have them with me.

Web master: Tian Harter (As of 7/10/2018 the email has been downgraded to something I have access to only when over at the girlfriends or a public library internet terminal. Don't expect the kind of prompt attention I used to give stuff when it came straight to the desk I'm at most of the time.)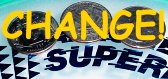 Click on any picture to begin a tour of this world!
(C) Copyright 1999-2019 Tian Harter, All Rights Reserved.