----

This website is an effort to share my search for happiness with other people. It is a large maze of pictures and words, and if you hunt around you are bound to find something interesting sooner or later. Click the pictures to see what is behind them, scroll when you feel like it, and maybe you will find an enjoyable echo of my bliss. Use the back button on the control panel when you find a dead end.

Friday May 12th, 2017: At the SVBC Bike Away From Work Bash Rich gave me the above coin, just because I wanted to buy it from him for cash value. Probably it's the "oldest picture of a bird" on my website by a lot.

Please, visitor
141166
read my mission statement by clicking here.
Web master: Tian Harter (As of 5/21/2017 the email still works great.)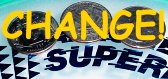 Click on any picture to begin a tour of this world!
(C) Copyright 1999-2017 Tian Harter, All Rights Reserved.