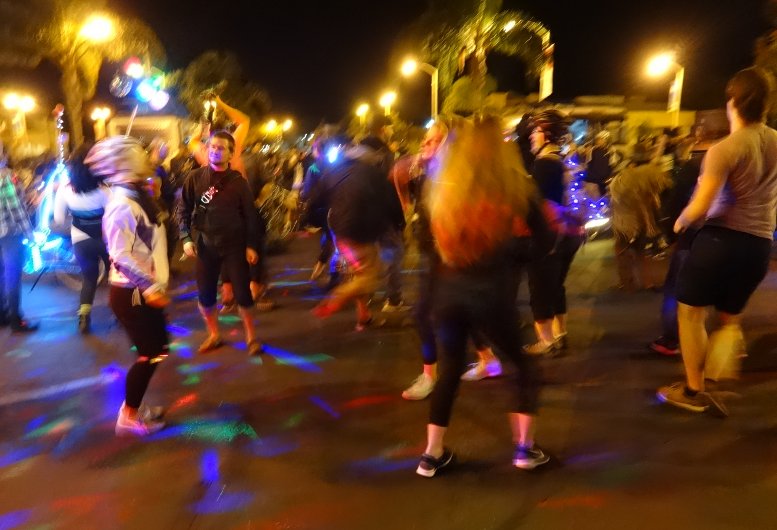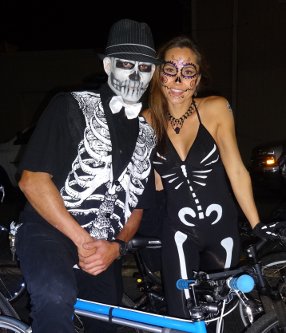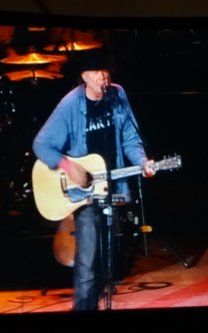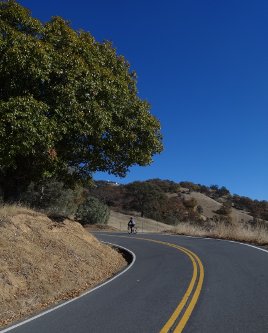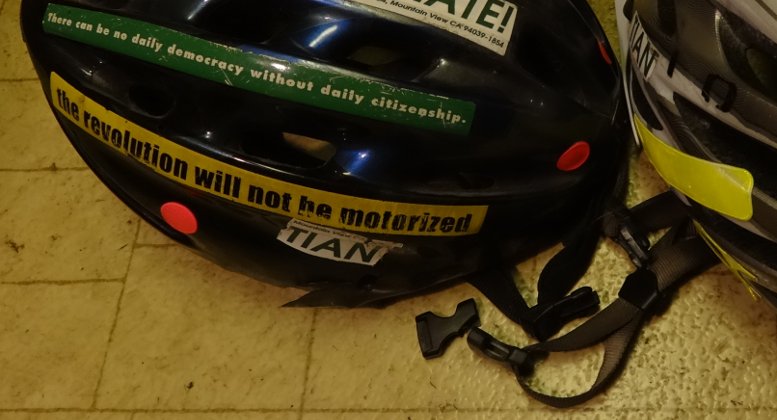 Wednesday October 15th, 2015: The snap on my most comfortable helmet broke during EBBP last Friday. Turns out that the helmet I keep around as sticker decorated shelf art still had a good snap. I cut that off and figured out that threading it onto the newer helmet's strap wasn't that hard. So now the gray and white helmet is fixed. Yay! Maybe the snap has a snappier sound, but I'm not sure about that.

All the time my old helmet spent decorating my bookshelf turned out to be valuable yet again. It just saved me the hassle of getting a new helmet now. Usually I keep it around because I love looking at the stickers from time to time. Now it kind of has a giving tree quality, in that it's lost its snap on this page. Before it was just squished and scrapped from that time the railroad tracks on Market Street ate my front wheel during a critical mass ride. It was the helmet I took to burning man before that. The year I ran for office I wore it every time I went out campaigning by bike. The net impact is that now my helmet has playa dust in the snap indentations, even though most of it hasn't been within a hundred miles of Nevada.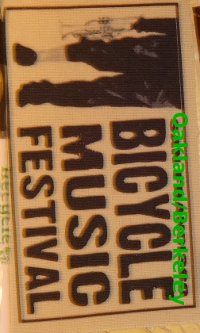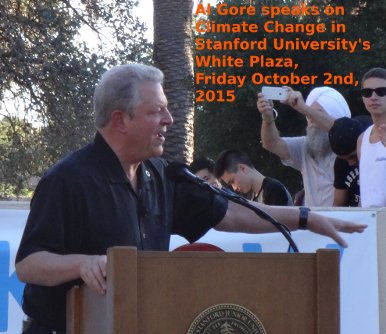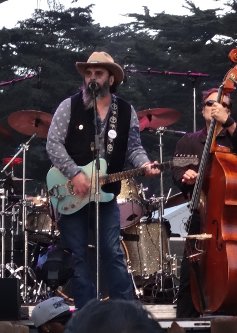 The highlight of Hardly Strictly Bluegrass this year was hearing Steve Earle do "The Revolution Starts Now!" He was the closing act on the big stage Saturday afternoon, the only part of the show I saw. He didn't do it as part of his main set, but he came out for an encore and said "I gotta do this song." There was a point near the end of the song where he sang "the revolution starts" and then everybody on the stage went silent and watched us. "NOW!" We were right there and it was the biggest synchronized yelling of "NOW!" I have ever participated in by a lot.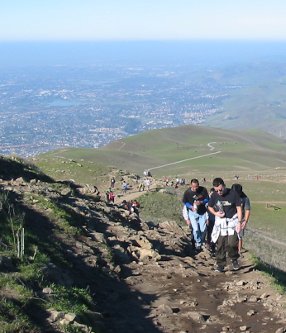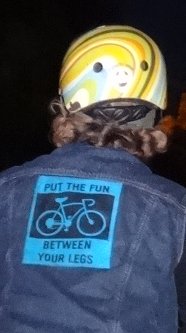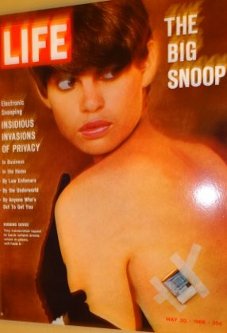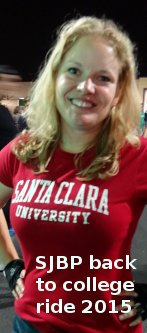 ----

This website is an effort to share my search for happiness with other people. It is a large maze of pictures and words, and if you hunt around you are bound to find something interesting sooner or later. Click the pictures to see what is behind them, scroll when you feel like it, and maybe you will find an enjoyable echo of my bliss. Use the back button on the control panel when you find a dead end.
November 18th, 2015: I found this in my P.O. Box. Never heard of Budi Setiawan, (s?)he is just another previous resident that left behind a zombie catalog virus. I'm keeping it because I'm AKA Current Resident at that address. BTW: if you want to trade postcards, send me something there and I'll reply with something else. For sure if I find what you send an interesting sight, a photograph of it will appear here.

Please, visitor
122061
read my mission statement by clicking here.
Web master: Tian Harter (The email works, but the best way to connect is friend me on facebook.)




Click on any picture to begin a tour of this world!
(C) Copyright 1999-2015 Tian Harter, All Rights Reserved.