June 4th to 13th, 2019: Had a great time hanging with my siblings and going to my cousins 50th wedding anniversary party.

April 28th, 2019: Bill McKibbin hung out with the Oily Wells crowd for a nice potluck.

March 2019: There was a "Divest from fossil fuels!" march that walked from Palo Alto to San Francisco. We caught up with them on Saturday, March 16th in San Mateo County at a bank. That was so fun we went back for the culmination of the march in San Francisco. Click above to find out more.

Trump said "America" many times when he gave the 2019 State of the Union.

----

This website is an effort to share my search for happiness with other people. It is a large maze of pictures and words, and if you hunt around you are bound to find something interesting sooner or later. Click the pictures to see what is behind them, scroll when you feel like it, and maybe you will find an enjoyable echo of my bliss. Use the back button on the control panel when you find a dead end.
June 13th, 2019: The things on the cutting board above came from my trip to Tallahassee that ended earlier today. The American Memorial Park quarter came from a guy looking for a dollar bill. Glad to trade that for quarters. He threw in a bunch of small change for whatever reason. The Painted Rocks quarter and the meat sticks came from a Truckstop on I-10. I forget which one.

Web master: Tian Harter (As of 7/10/2018 the email has been downgraded to something I have access to only when over at the girlfriends or a public library internet terminal. Don't expect the kind of prompt attention I used to give stuff when it came straight to the desk I'm at most of the time.)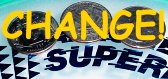 Click on any picture to begin a tour of this world!
(C) Copyright 1999-2019 Tian Harter, All Rights Reserved.