----

This website is an effort to share my search for happiness with other people. It is a large maze of pictures and words, and if you hunt around you are bound to find something interesting sooner or later. Click the pictures to see what is behind them, scroll when you feel like it, and maybe you will find an enjoyable echo of my bliss. Use the back button on the control panel when you find a dead end.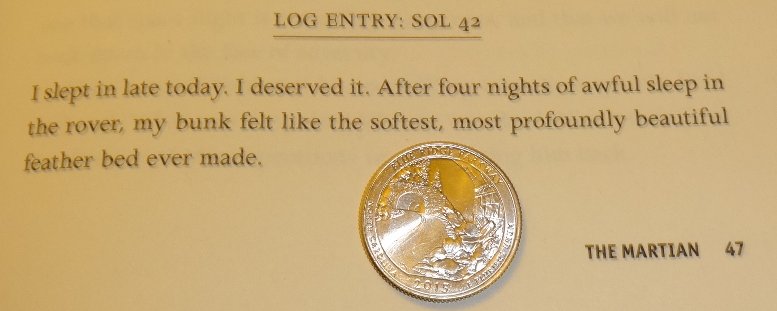 July 31st, 2015: I'm reading this book right now. Found that coin in my change buying something while I was early in reading it. Despite being the gazillionth State Parks quarter, I think this is the first one with "PARK" on it. It's also the first quarter that features a road.

Please, visitor
119614
read my mission statement by clicking here.
Web master: Tian Harter (Contact me if you want to get on my mailing list.)




Click on any picture to begin a tour of this world!
(C) Copyright 1999-2015 Tian Harter, All Rights Reserved.