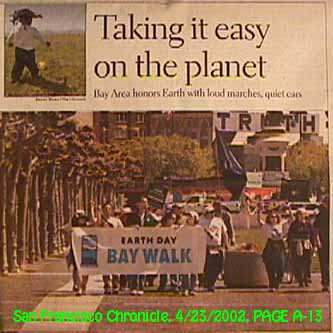 That's me in the white shirt carrying the Earth flag across the plaza in front of San Francisco City Hall to the right of the EARTH DAY BAY WALK banner. Seven of the other people in the picture walked the whole way from Shoreline Ampatheater in Mountain View to the city steps, where we ended the walk just a minute or two after this picture was taken. I did less than half of it.
The Smog Squad in Sacramento gave me the PARTNERS FOR CLEAN AIR key fob in the general time frame when we were all talking about NAFTA. The other stuff in the picture was more recently made.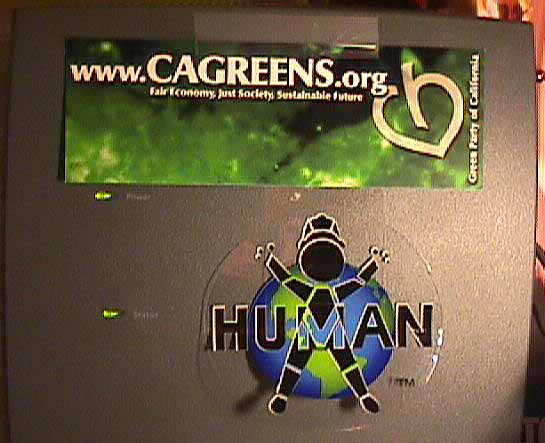 In case you are wondering, Barbados is one of the Windward Isles, between Florida and South America in the valley of the M.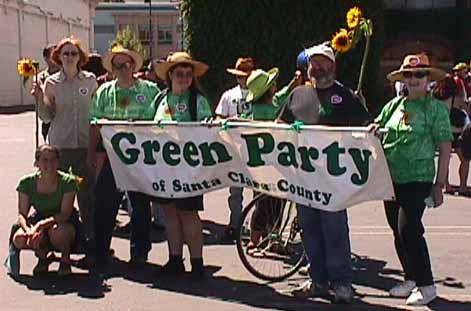 Sunday, June 9th, 2002 at about 10:55 AM. We showed up to let the Gay Community know that the Green Party is willing to stand up and be counted. Not shown here is the bundle of Green Party Candidate newsletters and the satchel full of invitations to our Peter Camejo event on June 19th that we handed out.