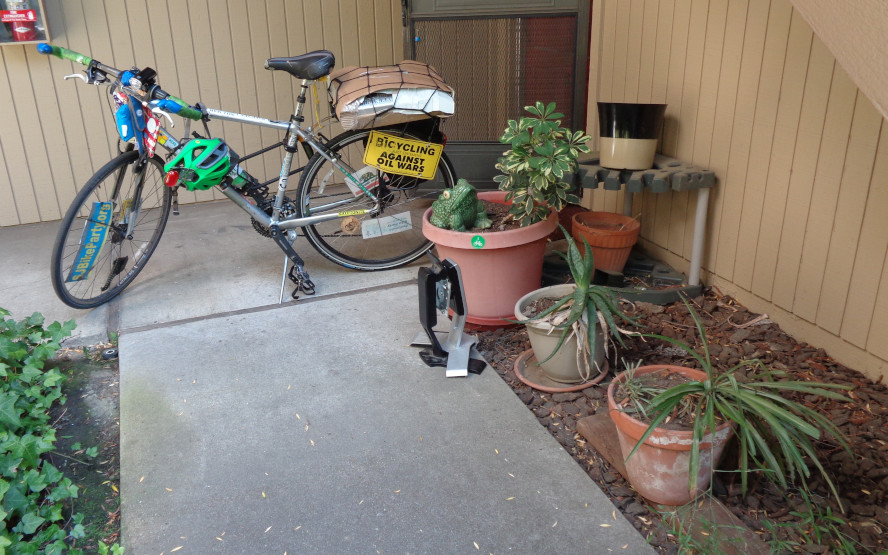 August 7, 2019: These monitors both died on my desk. It took at least several years. Not upset about that, they were donated by a friend who diverted them from the waste stream when his work was throwing them out so valuable employees wouldn't loose valuable time when they died. The second one only lasted a few months, so I didn't have time to resupply my old monitor supply. I needed one now, so I went out and bought a new one for $186ish. Ouch! Anyhow, I had to put some effort into getting two desktop monitors on my bike. Ended up making a cardboard and flatscreen sandwich and then putting the feet in my pannier. Turned out that the bungie net was the perfect restraint for that type of load.

March 2019: There was a "Divest from fossil fuels!" march that walked from Palo Alto to San Francisco. We caught up with them on Saturday, March 16th in San Mateo County at a bank. That was so fun we went back for the culmination of the march in San Francisco. Click above to find out more.

Trump said "America" many times when he gave the 2019 State of the Union.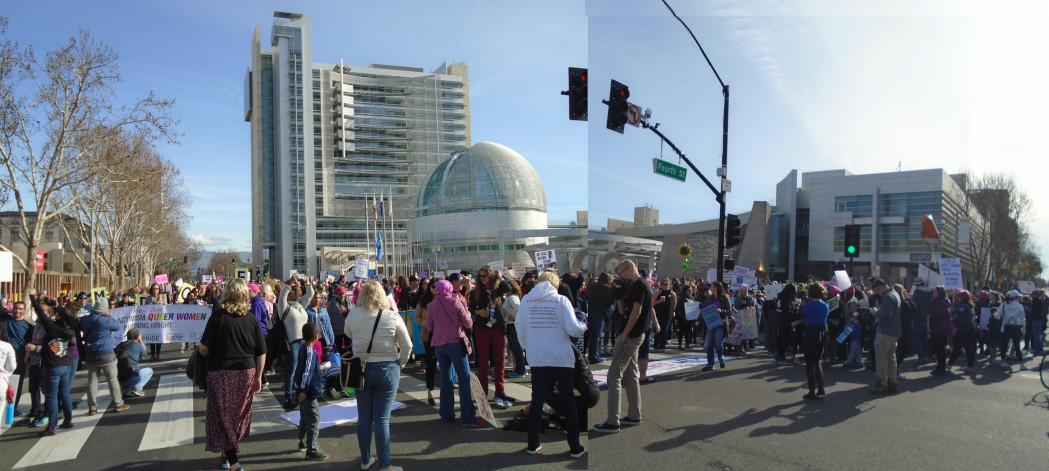 Time for our Third Annual Love Trumps Hate March.