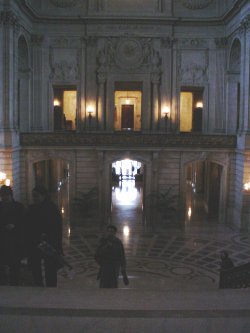 The view inside the lobby of San Francisco's City Hall is really something. I wasn't prepared for the grandeur of it. Going up there I was looking forward to seeing Ross take his seat as the District Five Supervisor, but I didn't really get that he was becoming part of a serious tradition of governance. The building told me that as soon as I walked in the door.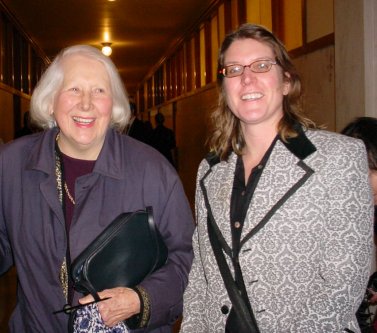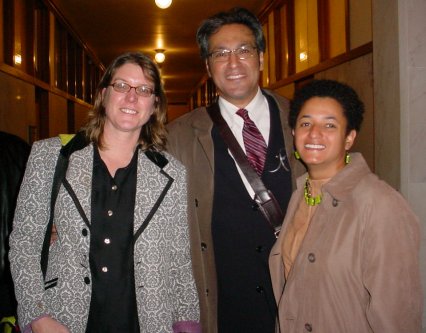 Susan joined us in line, and had me take her picture with the Matriarch of the San Francisco Democratic Party and the other Green Party Candidates (Ross and Lisa) that ran for the Fifth District Seat. As the line developed, I was glad that Emmy had shown us where to go, because not that many people ended up getting seats inside the hall.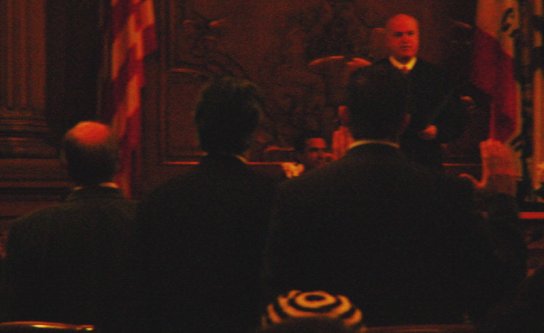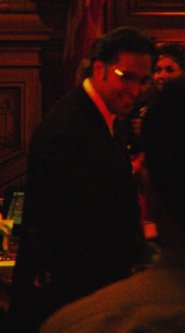 We all witnessed the new Supervisors being sworn in. After that was done a big cheer went up from the peanut gallery. Ross liked that.


After they sat down, the only business they conducted was to elect a new President of the Board, because Matt Gonzalez's term was up. It didn't take long to elect Aaron Peskin. Tom Ammiano nominated him, nobody else got nominated, and he was elected unanimously. Aaron took the stage and introduced Mayor Gavin Newsom.




Then Mayor Gavin Newsom said a few words, reminding everybody that San Francisco is a welcoming city, and that a generation down the road we will be remembered for how well we serve the long term needs of the entire city. When he finished he got a good hand from those present. It was easy to see that San Francisco likes her Mayor.

After him the Supervisors each took a turn saying a few words in alphabetical order. First was Michela Alioto-Pier. Click her picture for the rest of those.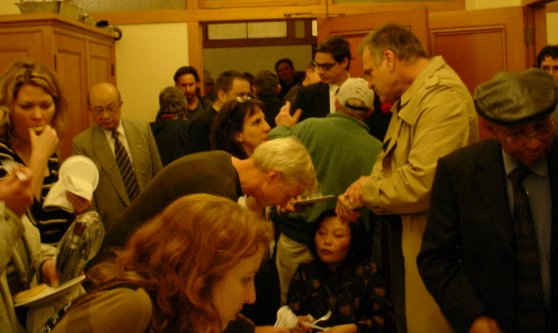 The swearing in was followed by a great party in Ross's office.

As ever, there was a big crowd around the new Supervisor. Everybody wanted to talk to him.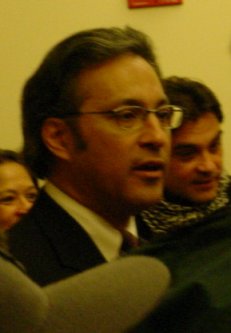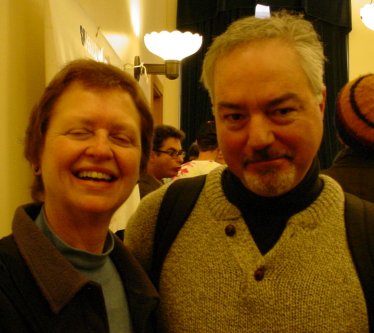 Ross did quite a bit of listening in that crowd. It wasn't just shaking hands.
There were a lot of old time Greens in the crowd. Barbara Blong was our first Nominee for U. S. Senate.
Hank Chapot (pictured with Betty) was our first Alameda County Nominee for State Assembly. I think he was also the first California Green to get 10% in an Assembly race, back in the 1994 time frame. He sent out an email about the event a day or so later. Click his picture to read that.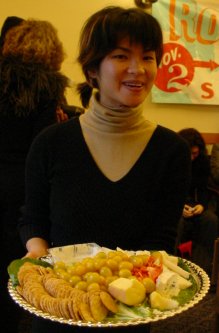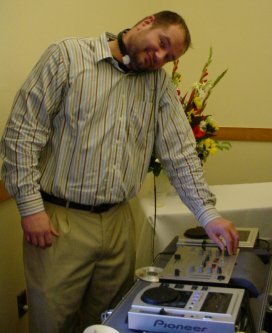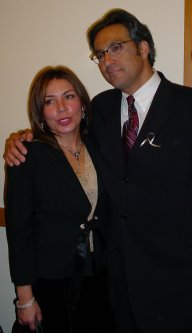 The food was very good. This woman, whose name I missed, seemed to be the one responsible. If I had waited just a fraction of a second longer before taking this picture, I would have gotten her smile after she had really cranked it up. A beautiful sight that you will have to use your imagination to see.

The tunes were great to.
Ross with his wife.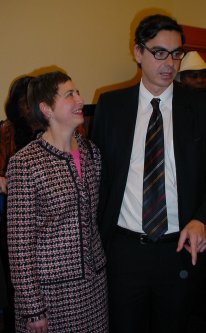 There were two cakes, a blue one and this orange one. The flavor was very delicious. I had a piece with a blue flower on it.
These two are Ross's paid staff. As an incumbent he gets a nice salary and two office personnel. These two got the jobs.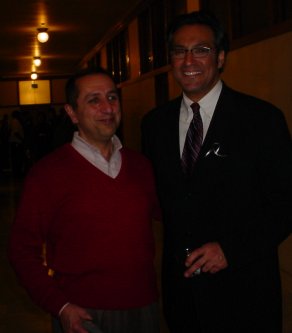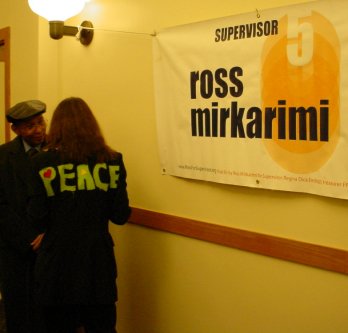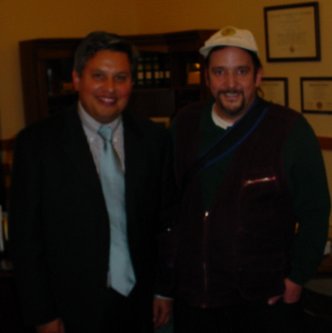 On the way out I stopped in Gerardo Sandoval's office because I wanted to tell him I really enjoyed his comments at the Supervisors meeting. His staffer had me pose for my picture with the guy. Sandoval didn't really have time to talk, but after he left his In Laws explained to me that the Democratic Party had chosen not to help Gerardo with his reelection because of his friendship with Matt Gonzalez. I told them "I would have more respect for the Democratic Party if it had leaders like Gerardo Sandoval."