Virginia talked me into doing this race by saying "They have a special medal for everybody that did 40 miles of marathons with them." Turns out, back when I was trying different things fresh out of college I did the 1984 run. Finished the whole thing in 3 hours 56 minutes and 56 seconds. All I had to do for the big status bling was do another half marathon. The only problem was, the half marathon course time limit was three and a half hours. My current half marathon record is 3:42ish. OMG! I'd have to do this one faster than I've done any other half marathon this millennium. Succeeding would get me a cool medal though...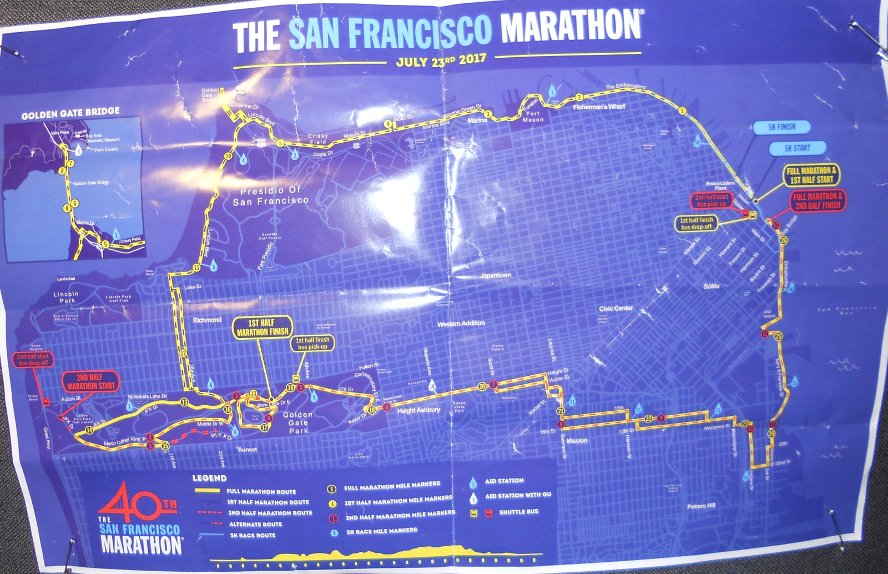 Getting to the start was kind of nerve wracking because the bus driver decided to get creative on the directions. Then we got plugged up in traffic. The drivers route intersected the first half of the marathon route, and the street was so thick with people it seemed unlikely that we'd ever move forward. The people on the bus had to decide what to do. Some of us abandoned ship and decided to hoof it to the start (another two miles away). The rest of us talked the driver into going back to the suggested route. We got to the start about the time wave seven was hitting the course. Didn't take long to drop off our bags with the UPS bag check and go to the bathroom. It was chilly so Virginia and I left with the next wave instead of waiting our turn. Nobody tried to stop us, it was an honor system situation.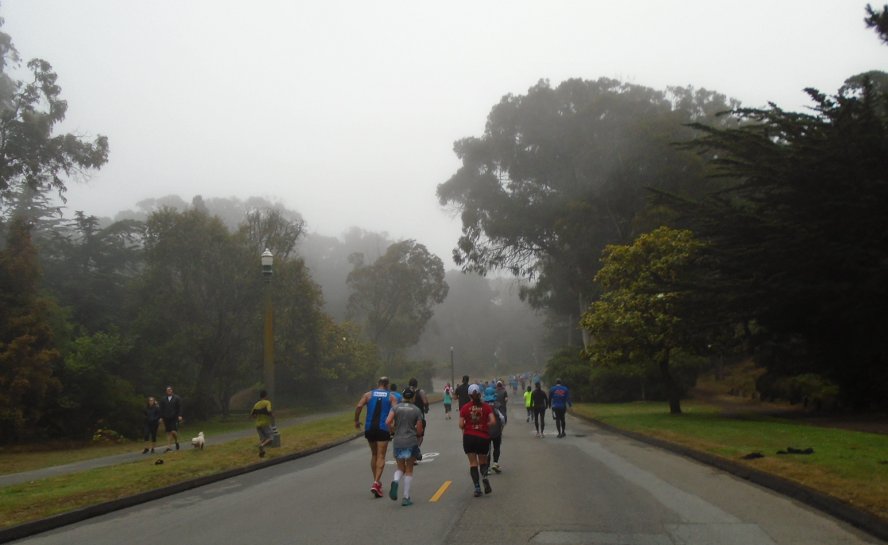 At first I just focused on getting my butt moving. Coming out of the chute felt a lot like being a cow on a cattle drive. That "I'm cold" feeling was gone in a quarter mile. After a while I looked up and realized "this context is so beautiful I should take a picture."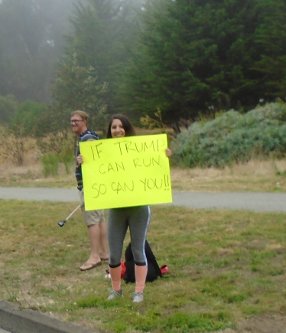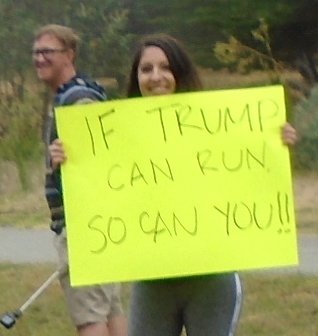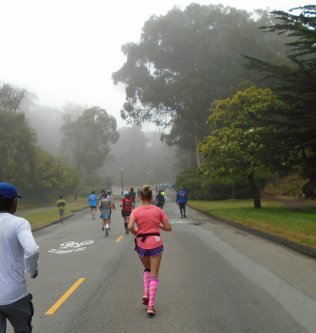 Here and there along the way there were well wishers enjoying the parade.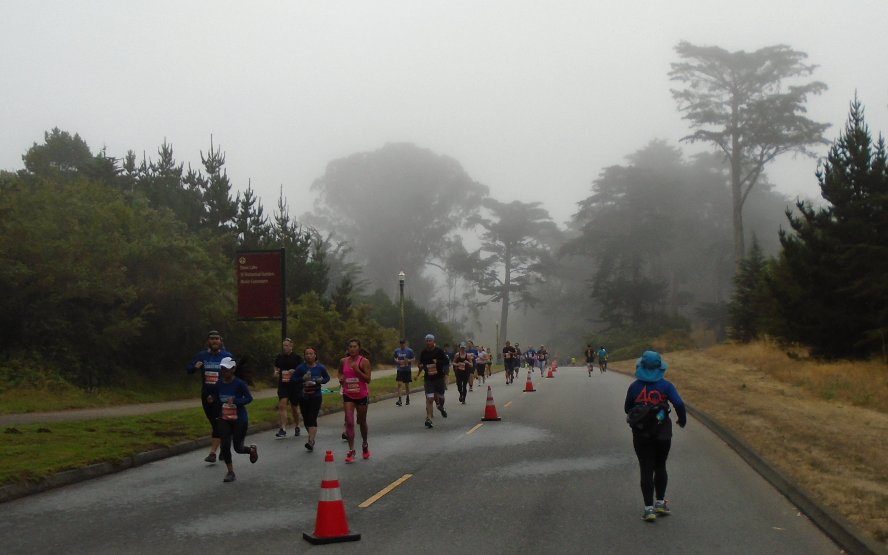 After a while we started seeing large numbers of other runners going the other way. It was kind of fun to look for familiar faces to cheer on.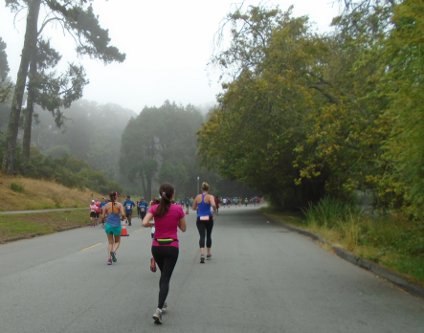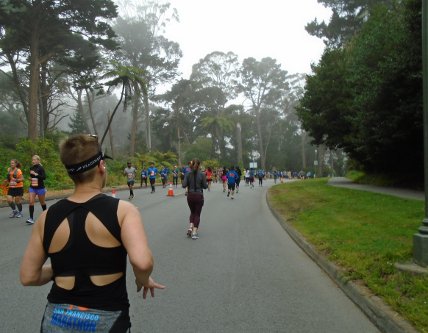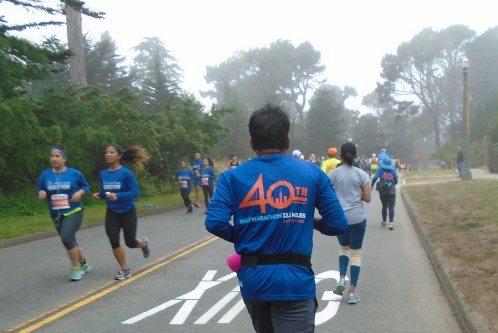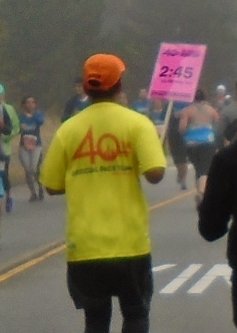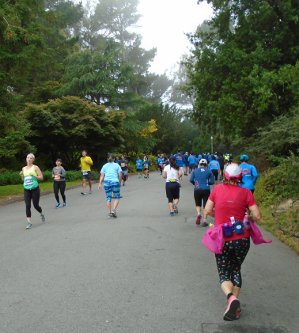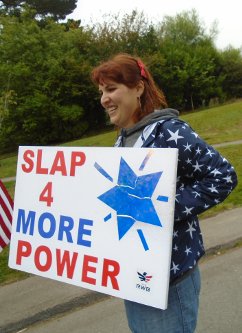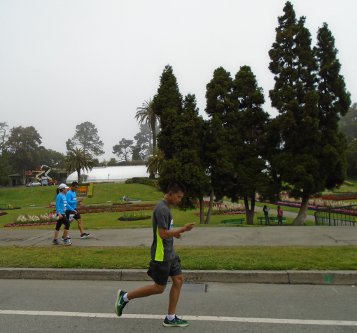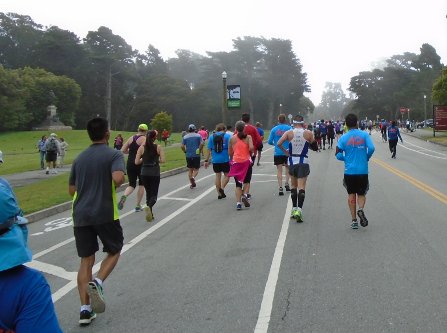 If you touched the blue star I want to give you an encouraging attaboy like the ones I was hearing as my fellow runners tapped it.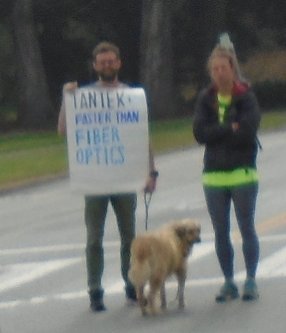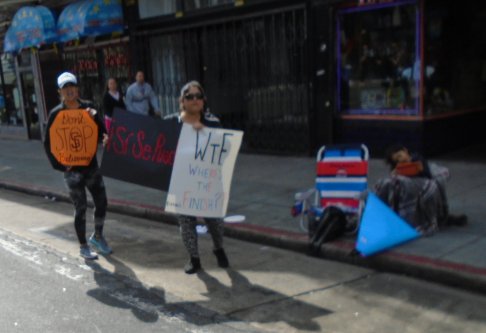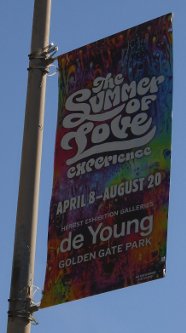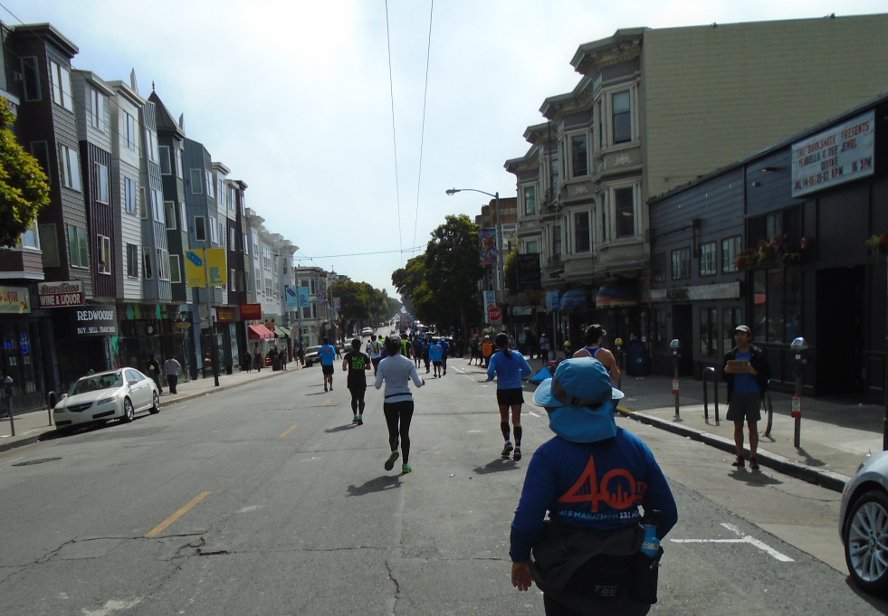 It was still early enough that Haight St. was a sleepy place.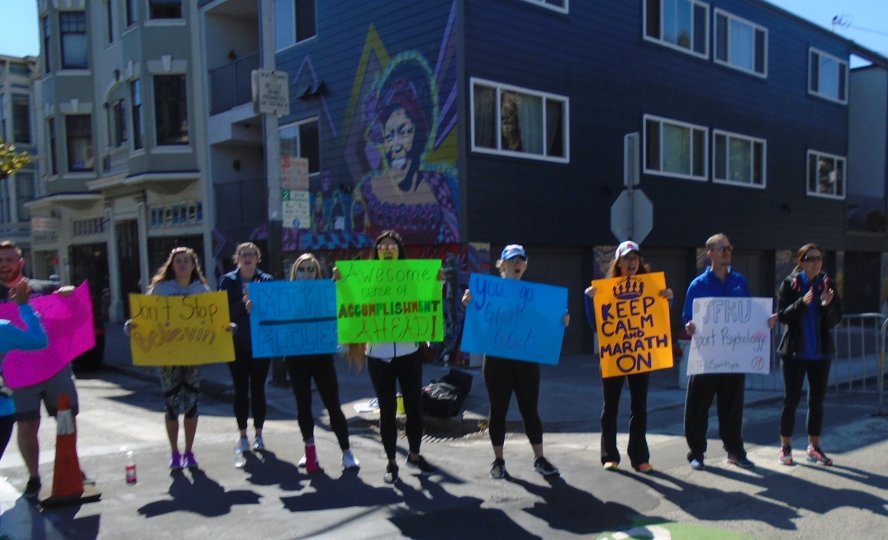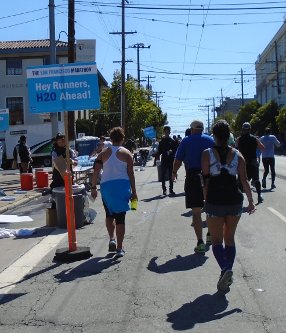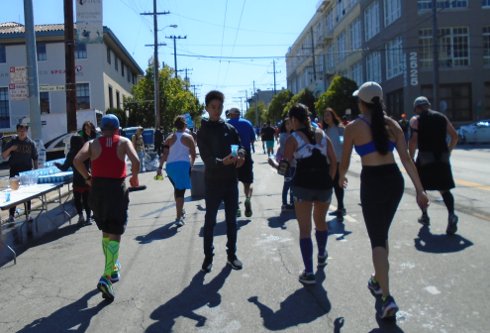 There were enough water stations on the map that I didn't carry a water bottle. That worked out okay, every time we passed a water station I had a couple of the cups they were handing out. The only problem was the free water had an awful metallic taste. Made it though the event just fine on it anyhow. Thank you water stations!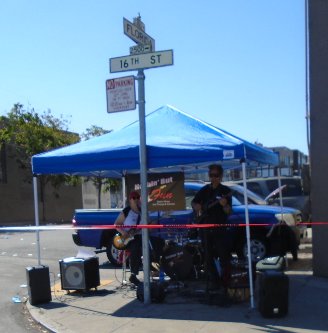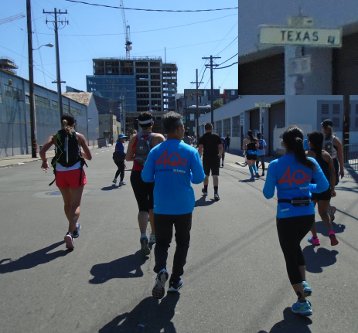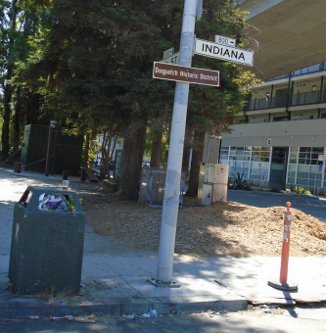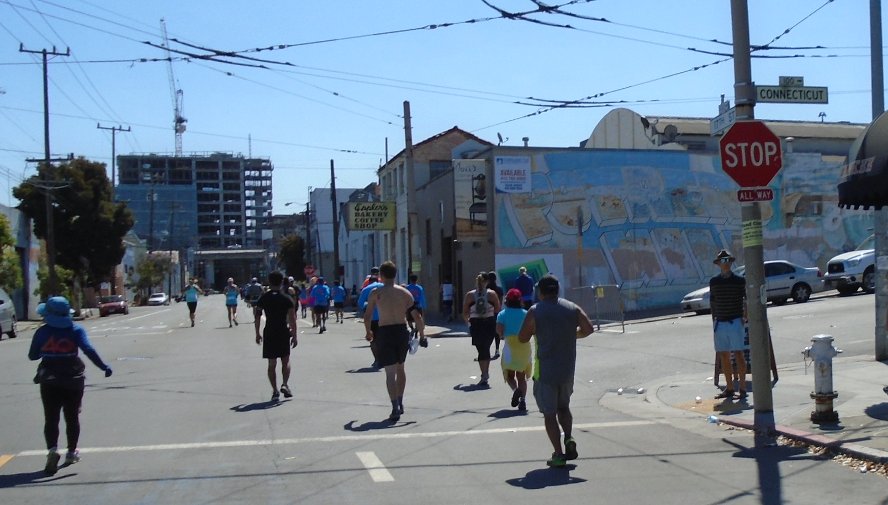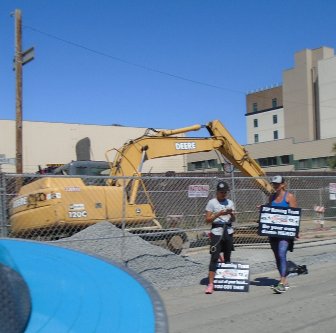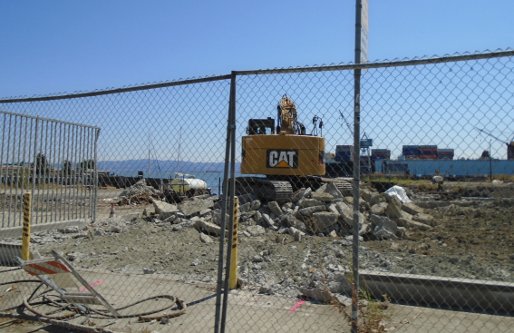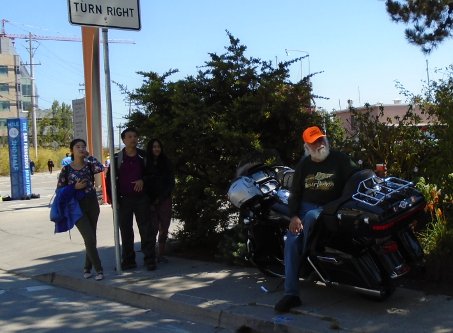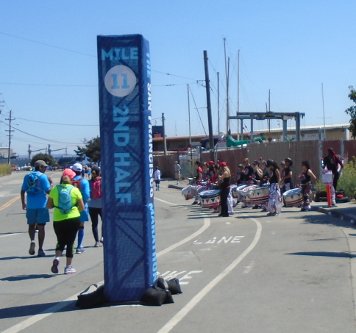 Two miles to go. My legs were already tired. Virginia gave me my split and I knew I'd have to put some catchup on it to get a personal record.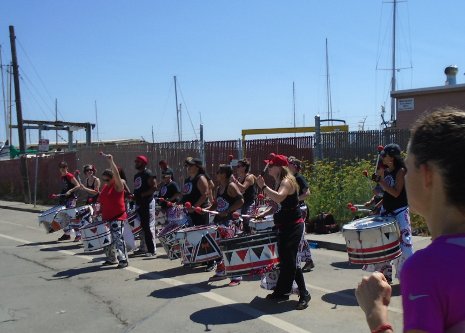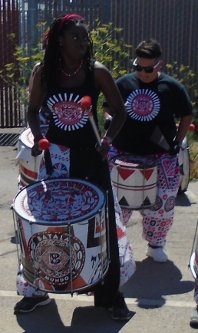 The samba band showed my feet a better pattern.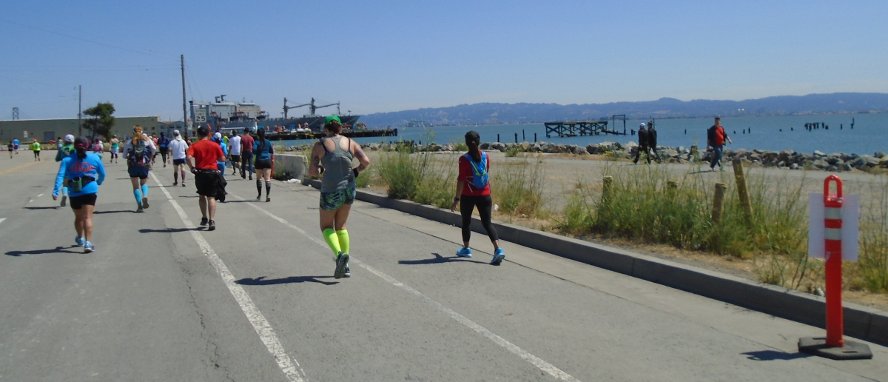 By this time we were quite a bit warmer. Seeing the bay right there was great.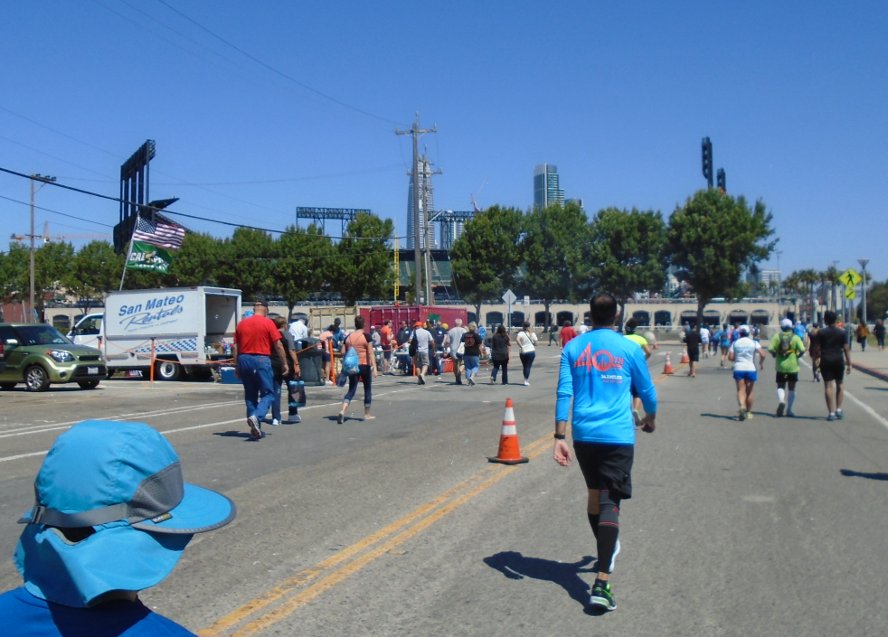 There were a group of comedians cheering us on around here. The first one had a sign that said "RUN FASTER! THE ZOMBIES ARE GAINING ON YOU!" Maybe ten yards later another one had a sign that said "THE END IS NEAR!" I don't know if it was my fear of zombies or my internal zombie that does what he's told, but my feet were inspired enough to turn it up. Didn't pull out my camera again until after it was over.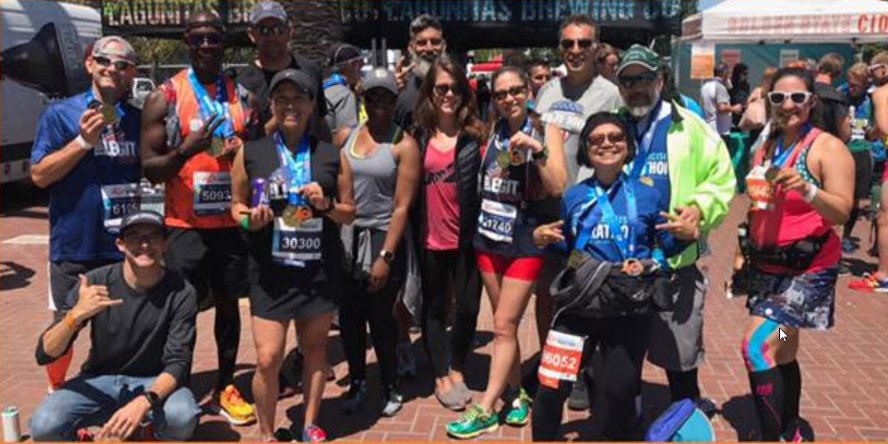 In the post run beer garden we posed for a group shot with Virginia's running club. Special thanks to Virgina's friend Randy for giving us a ride back to Mountain View.