Walking on Telegraph Avenue in Berkeley, you see all sorts of things...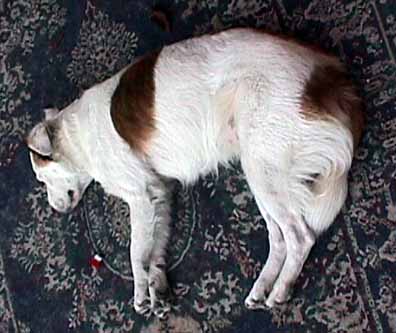 This dog was experiencing cosmic bliss on a fancy carpet. Next to him was a vendor in a wooden folding chair with a card table full of jewlery and whatnot. This dog is probably fairly aware that he has a better place to hang out than most of the homeless in town. It takes brains to get by in that town.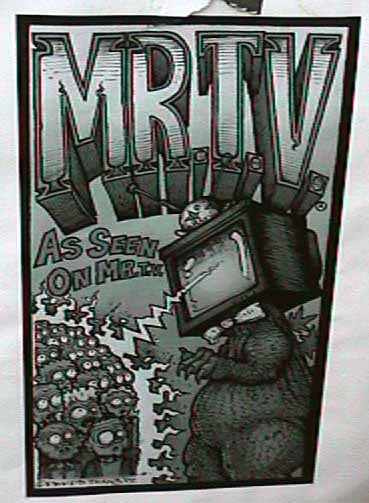 Mr TV is a street preformer. You gotta check out his act. Click above to do so.
That recycling bin hovering over the trash can may look too small to be a practial place to put your can or bottle, but the urban miners are keeping it from getting too full, if you know what I mean. All that bottle is worth to the city is it's comodity value, but to the guy that takes it to the recycling center, the CRV is a much jucier slice of pie.
I looked at that bicycle, and all I could think was "very enlightened cyclist."
Is it my imagination, or does that bus go to the Playa?