The afternoon began with giving Los Angeles a green candle award as the County that gave the Green Party the most money. Lisa Taylor accepted the award for LA.

This was followed by giving another green candle award to the County that gave the most per capita. This was a tie between Contra Costa County and San Mateo County, both of whom gave $1.08 per registered Green Party Member. Pat Gray accepted for San Mateo, and Jeannie Rosenmeyer accepted for Contra Costa.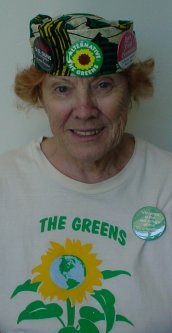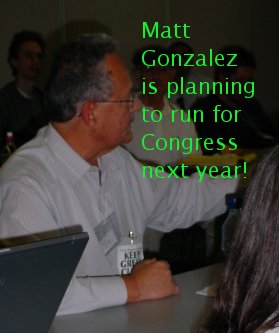 This woman sat by the registration table for most of the day. The buttons on her hat were a treat to read.

The next thing on the agenda was two hours of working group meetings. By far the biggest nugget I got from them was the news that Matt Gonzalez is seriously considering running for Congress next year in San Francisco. Camejo complained that the media doesn't seem to want to cover that kind of rumor, which is probably why you saw it here first. He also felt that if we all work hard on the campaign the guy can win.

5/26: Today Julia (a San Franciscan I know well enough to break bread with) told me "Matt Gonzalez can't beat Nancy Pelosi." She thought having him run for one of the open State Assembly seats that serves the Haight (she didn't know which one of two was his) would be interesting. I'm going to try and tell Matt what she thought.



Then began the part of the meeting where the people who had just been elected or appointed to various posts had to stand up in front of everybody and say their names and get acknowledged for the minutes. Kenny Mostern won the race for Treasurer. Larry Cafiero was affirmed for liaison to Secretary of State. Warner Bloomberg is now acting Coordinator of the Campaigns and Candidates Working Group. Budd Dickinson was elected GPUS Delegate.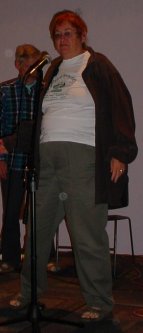 Sandra Everett is also a GPUS Delegate now. Laura Wells and Cat Woods were both elected as CC At Large Representatives. Shane is now a CoCo of Platform. Don Eichelberger is continuing as leader of Green Issues.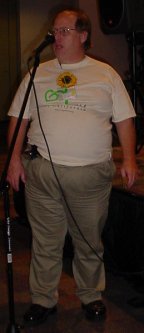 This was followed by report backs from the various committees. Craig reported on the Finance Committee. Paul reported on IT. Mitch reported on GROW. Shane said the three platform planks that were sacrificed for the LA discussion would be coming back at our next meeting.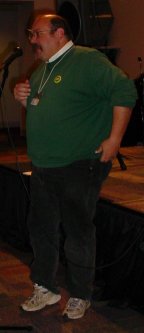 Larry spoke for ?? Jim talked about bylaws. Warner talked about how Campaigns and Candidates would be looking for another CoCo. Fred talked about International Protocol's work.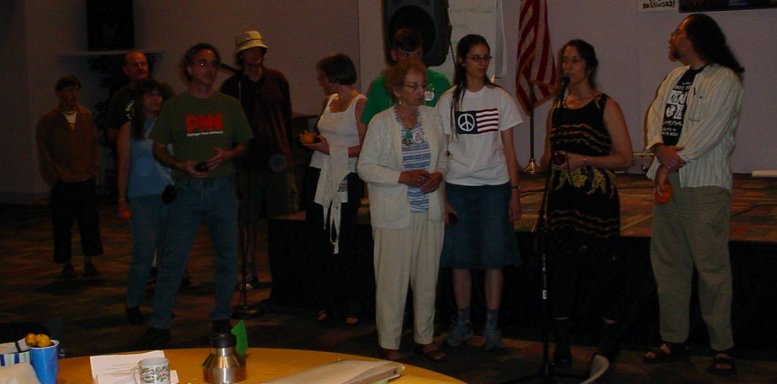 Special thanks to the host committee for putting together a great meeting, logistically speaking.
I remember
other GPCA meetings
that weren't as contentious.