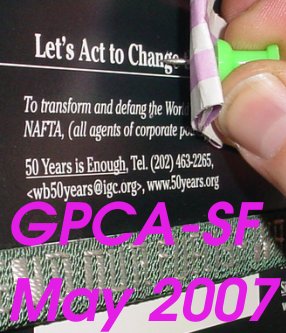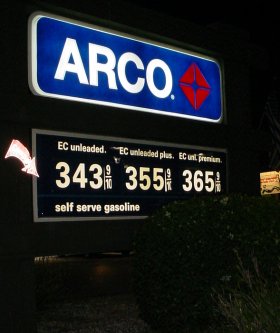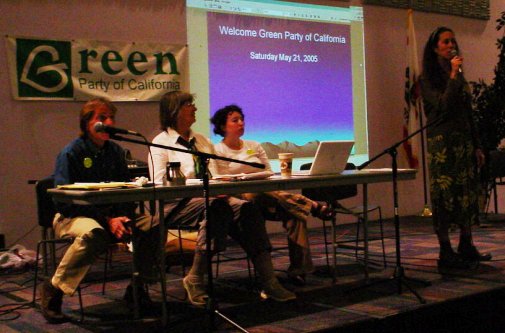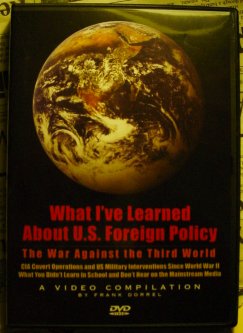 By far the biggest piece of news I heard at the GPCA meeting in Sylmar on 5/22 was that Matt Gonzalez could run for Congress next year. A few days later I talked to Julia (a San Franciscan I know well enough to break bread with), who told me "Matt Gonzalez can't beat Nancy Pelosi." She thought having him run for one of the open State Assembly seats that serves the Haight (she didn't know which one of two was his) would be interesting. Now I'm thinking we need a "MATT GONZALEZ FOR ASSEMBLY" campaign, just to make sure he thinks about the idea.

Somebody gave me this video at the meeting. I didn't watch it until the following weekend. It's a great introduction to the seamier side of US Foreign Policy. Very worth checking out, even though a bit gross in spots.


I took this picture as we were gathering after a breakout session, before the general assembly reconvened. Maybe a fifth to a quarter of us were still involved with meetings in other rooms, but this gives you an idea what we looked like then. Click above to take a more detailed look at the event.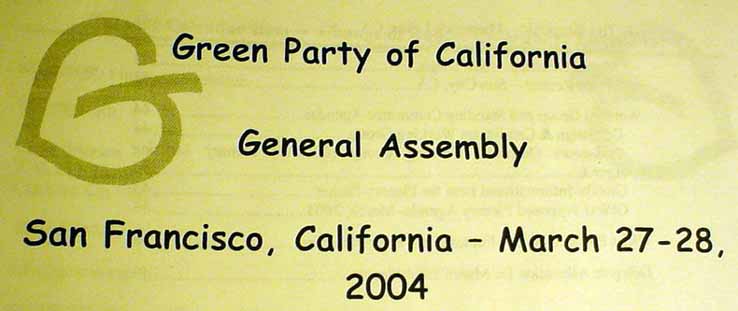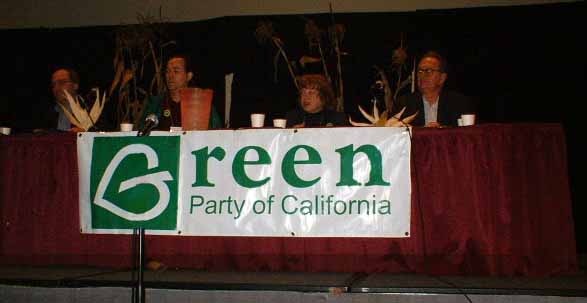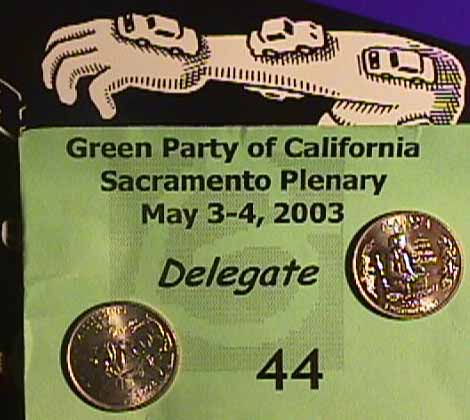 The lunch speaker on Saturday was Gil Cedillo, the State Senator from California's 22nd District. The bulk of his speech was about the organic movement to get every driver of legal age a California Drivers License, but my favorite line from his speech was "how great it is to have a peace party here in California." He was talking about us. :-) I gave him an Alabama quarter because I enjoy the coincidence that his is the 22nd District and it is the 22nd State. It was still the newest one when I heard him speak. After dinner that evening the
Swami Beyondananda
threw his turban in the ring as a Presidential Candidate so I gave him a Mississippi quarter.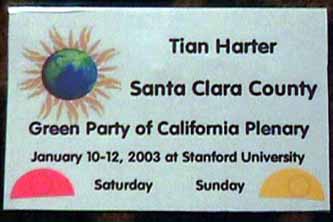 That logo on the upper left of this badge was suggested to me by a woman from the San Diego Green Party.
The first time I took pictures at a Green Party meeting, I wasn't really intending to document the event. Rather I was capturing the moment during the closing circle at the plenary at the Secretary of State's Building in Sacramento, somewhere back in 2001.
Click here to see those pictures.