I don't know when Nigel and Molly decided to get married. All I know is that Purple (Nigel) invited me to his wedding a long time ago. Long enough that being ready for a wedding on the day felt like a "must do!" Ed and Will were kind enough to offer me a ride (half hour by car from Sunnyvale, much more from Mountain View) which I gratefully accepted. It didn't occur to me to pull out my camera until we were waiting for Izzy and Rob to join the carpool. Looking at the golden hills I thought "nice view".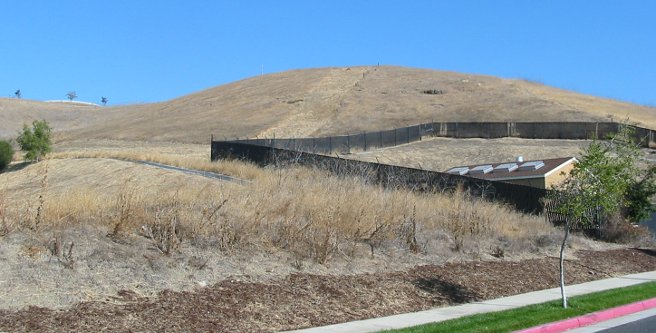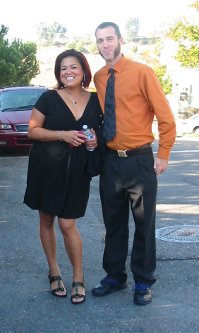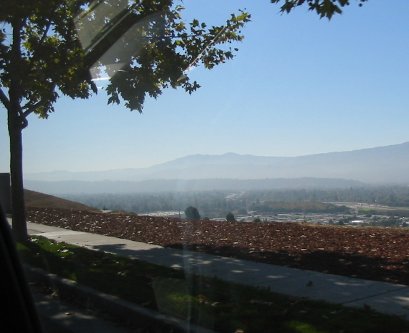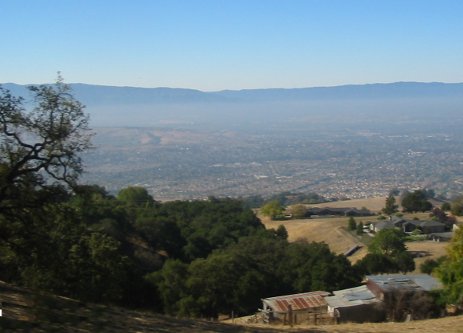 The location for the wedding was high in the hills to the east of San Jose, so there was plenty of time looking out the windows while Ed negotiated hairpin turns and steep grades. At some point I wondered "is that smog or fog?"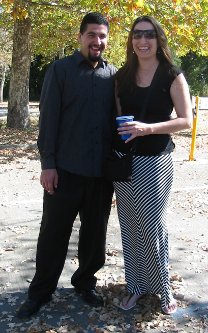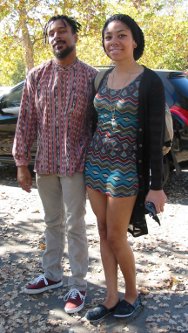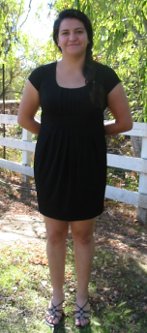 We got there in plenty of time. I took pictures of people as they showed up, if they were okay with that. Turns out I knew a lot of the guests from bike party.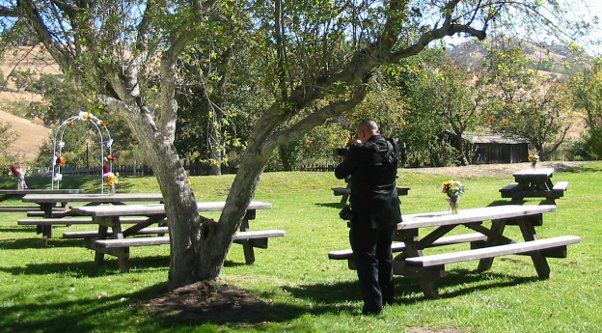 Usually I just put one picture of every type in the pictures, but since this is a wedding I'm putting all the decent pictures on this page. What you see is what I got!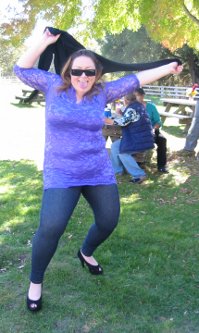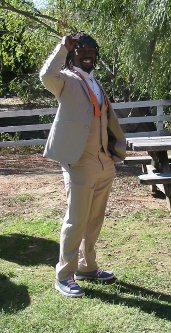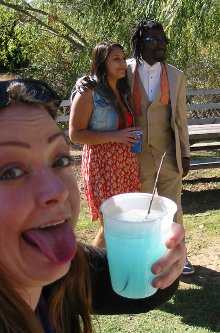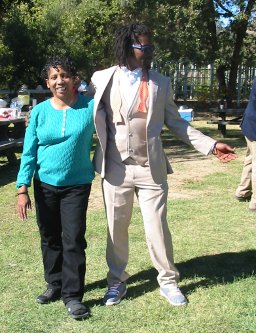 Some time around this part of the event I was talking to a woman from the bride's side of the event that explained that the whole bride's family has a thing about purple. Being totally purple (except for today) she knew he was the right guy for her. All I'm sure of is that they are a nice looking couple.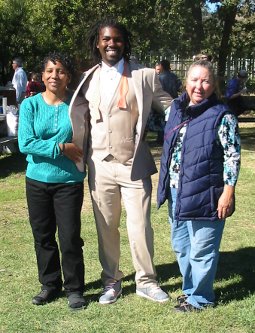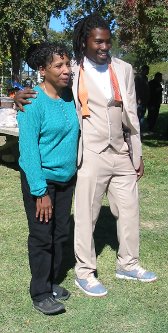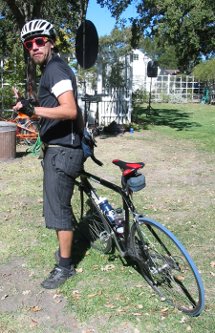 I think Ronnie was the only one that managed to get to this wedding by bicycle. That was a feat of strength!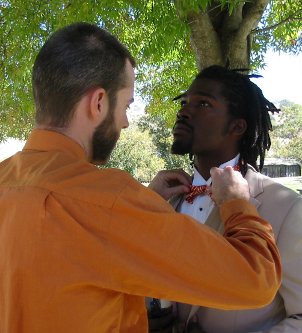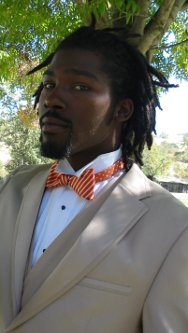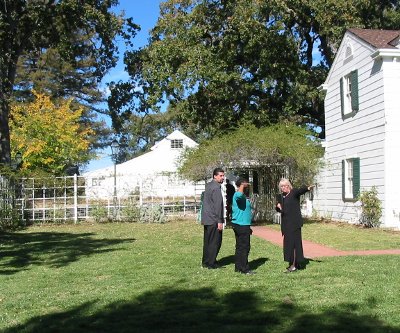 Good thing Rob knew how to tie a bow tie!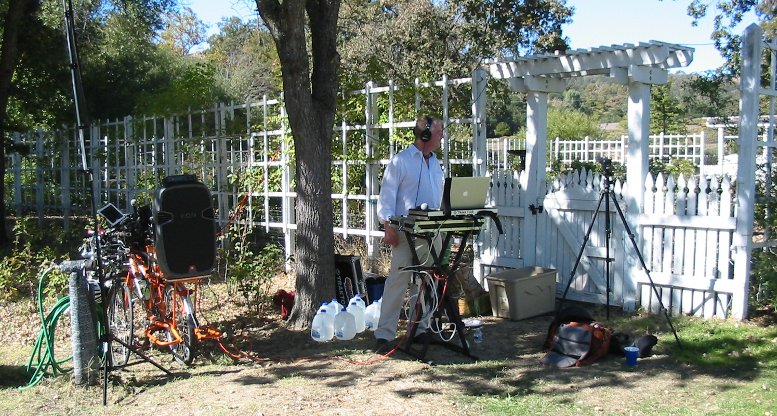 Mark did DJ honors with the Orange Julius bike. A great sound system and nicely chosen music.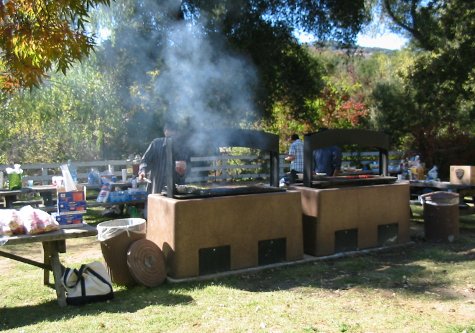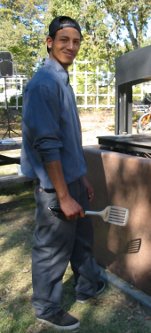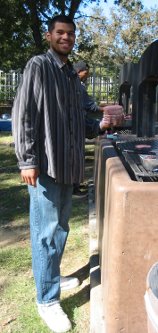 In the corner of the lawn these guys were toiling over hot grills, making a meal for all of us.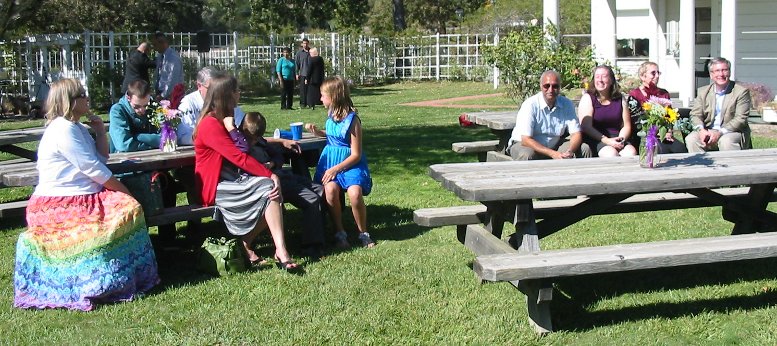 By this time the ceremony was just ahead. I took pictures of the assembled crowd. First this one of the brides side of the aisle.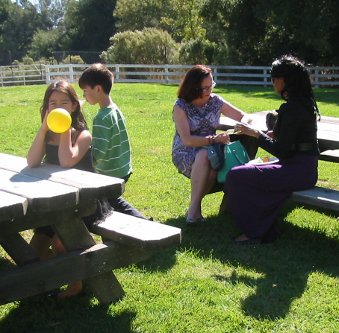 The grooms friends were more scattered so I just went down the aisle clicking...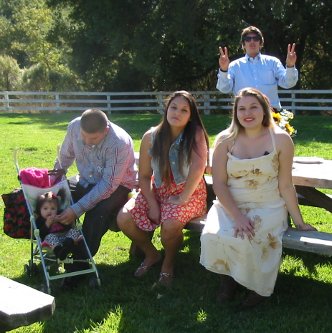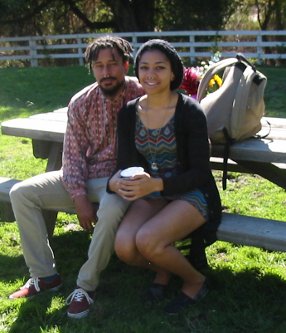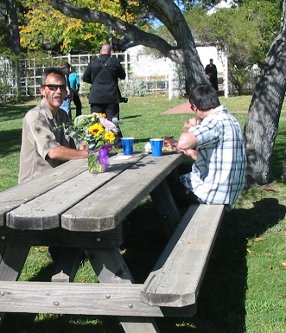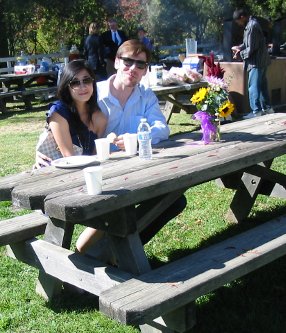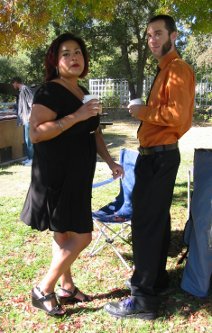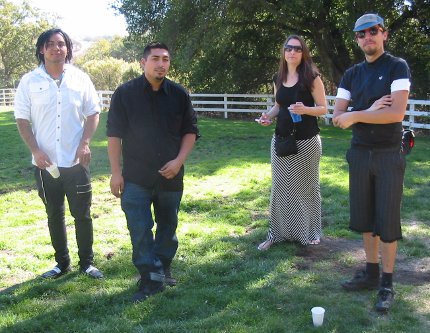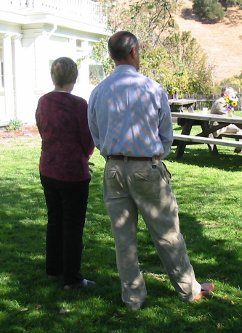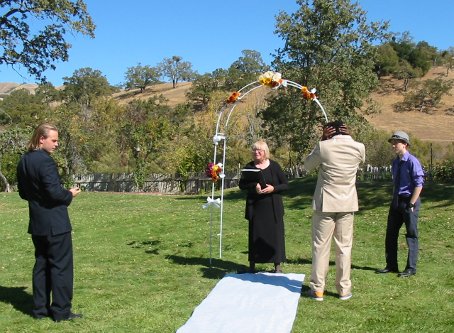 Now we're waiting for the bride to walk down the aisle...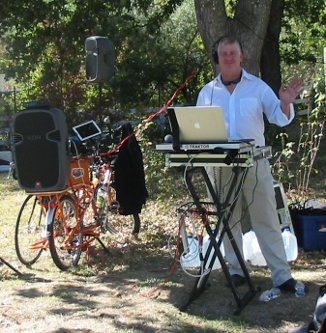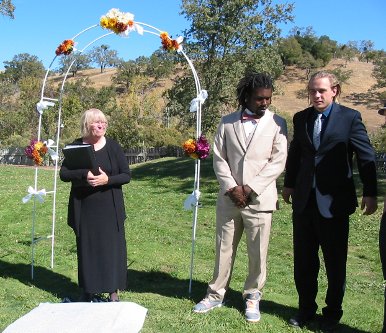 Here comes the bride...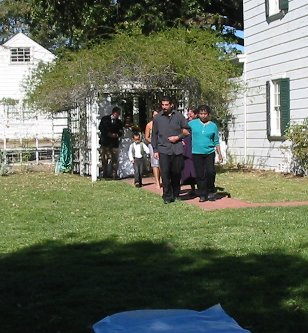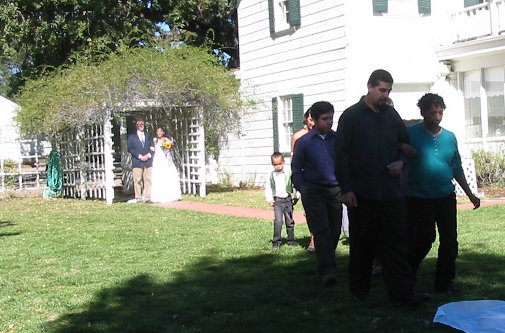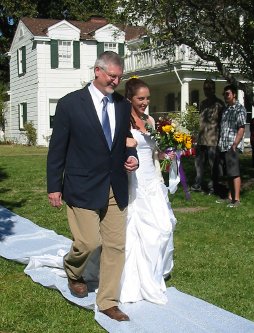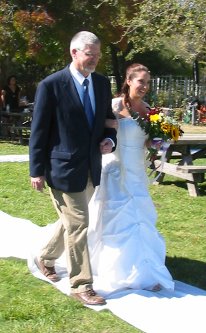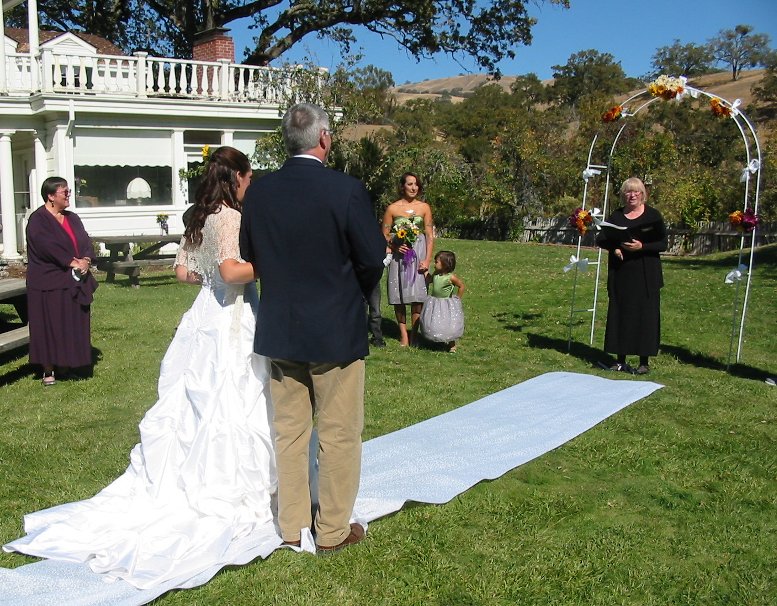 They stopped right there. The minister asked the father if he was willing to give up his daughter to holy matrimony. He said yes and sat down.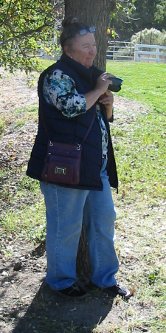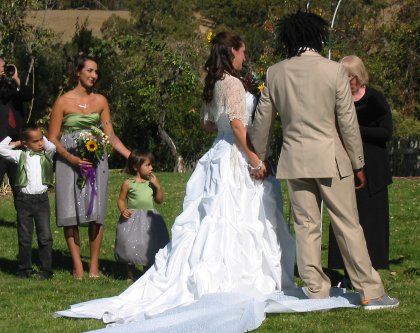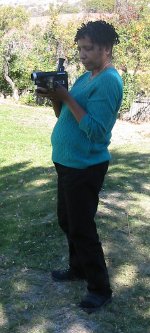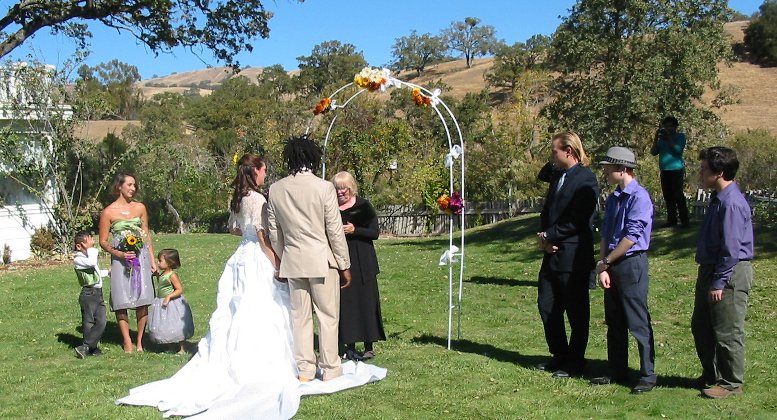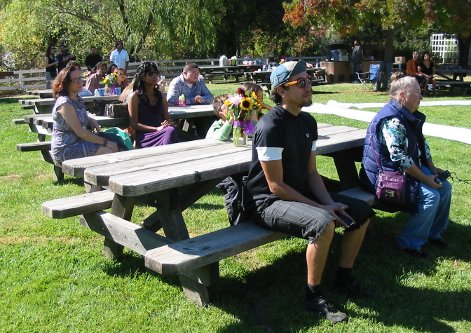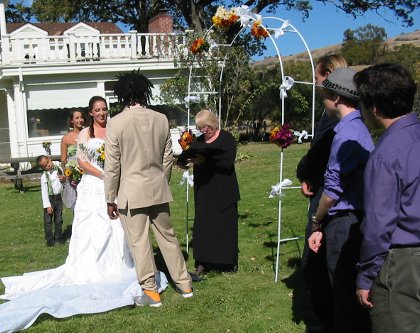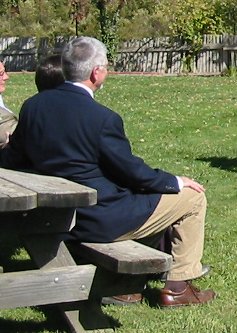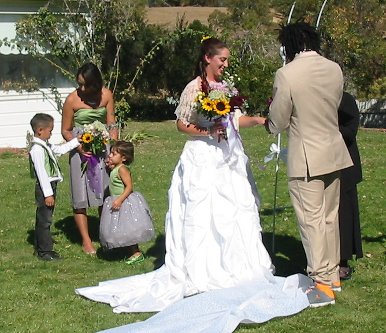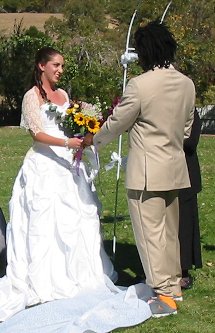 They did the putting rings on each other thing...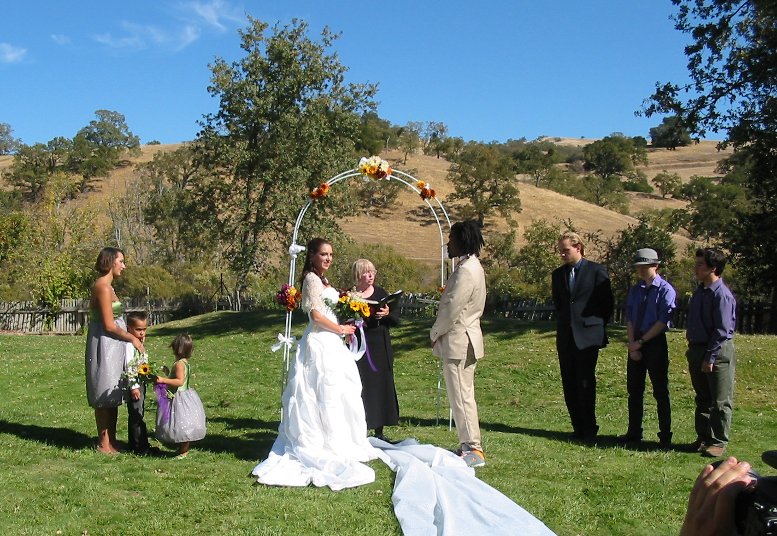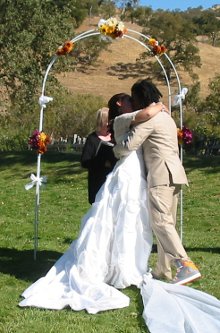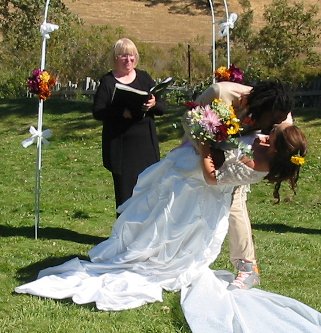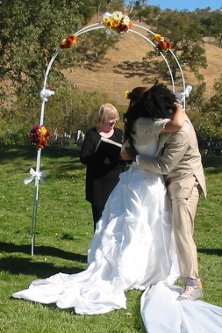 Nice kiss...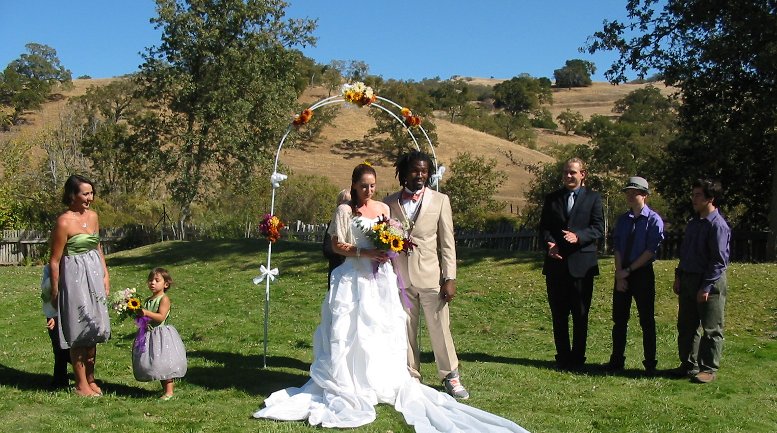 So now they are married!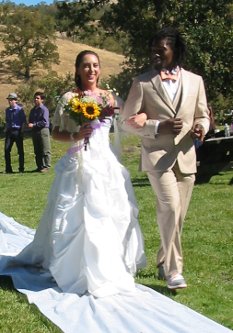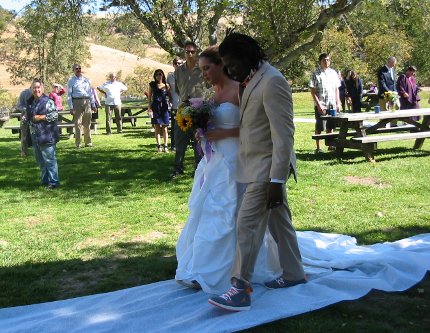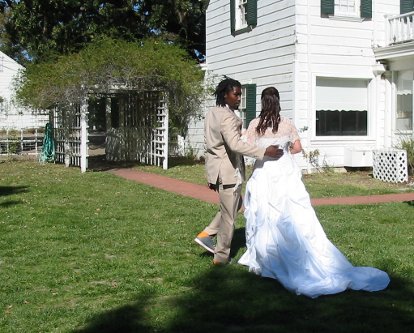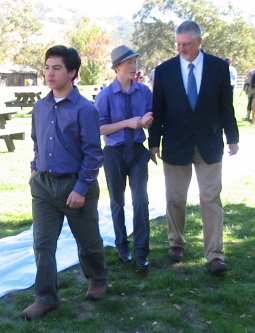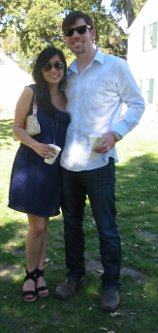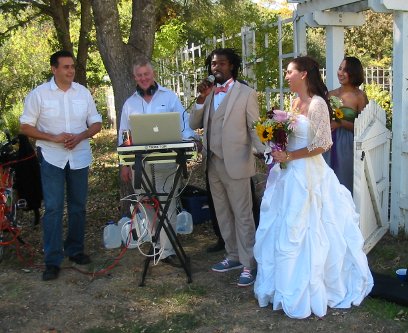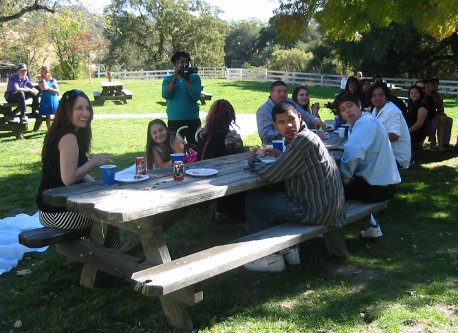 The announcement boiled down to "Thanks for coming everyone! The food is over there. We have some private business to attend to but we'll be back in a while."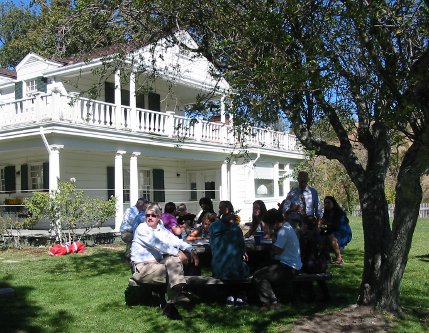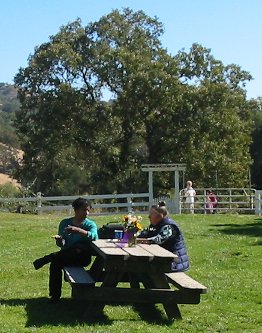 By this time the weather was warm enough that people were moving the tables into the shade, where it was very comfortable to sit.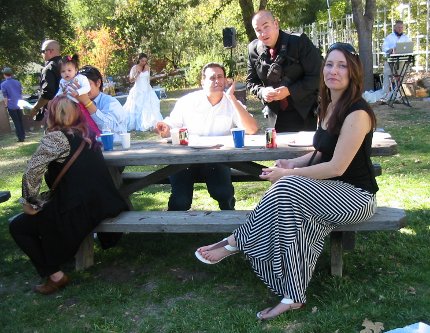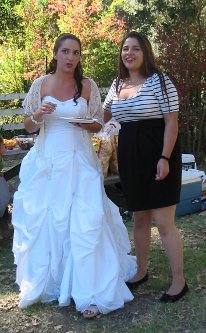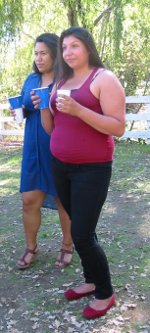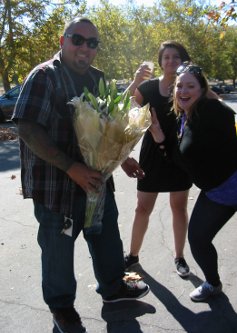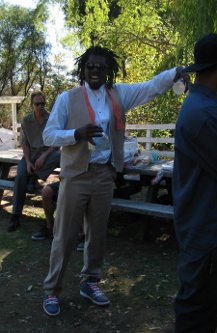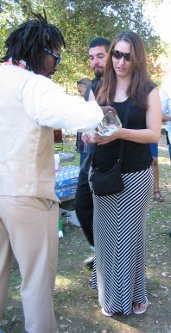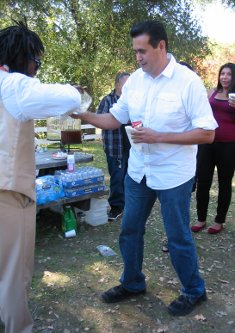 By this time the party was going strong. That's tequila he's doling out with a generous hand.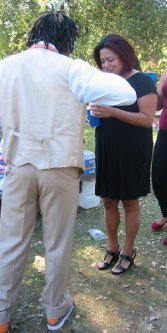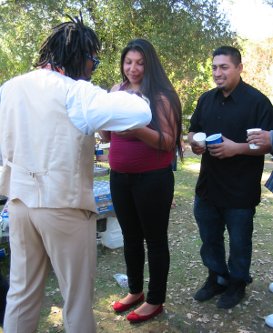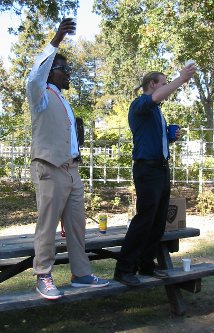 There was much toasting.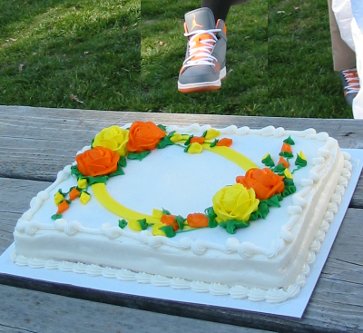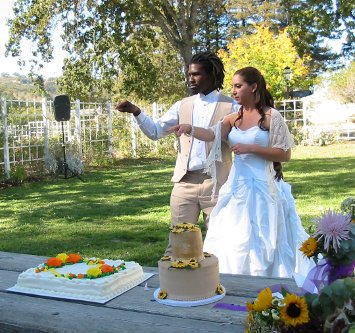 Nigel enjoyed pointing out that his shoes matched the icing flourishes on the cake. I think the other cake matched his outfit better though.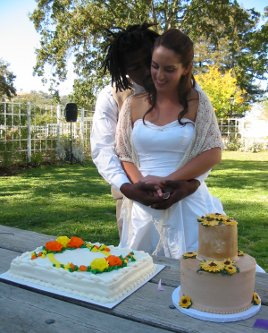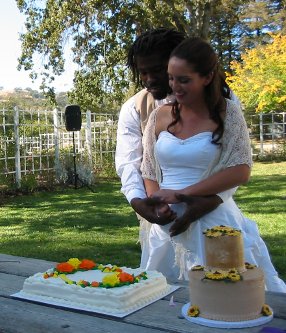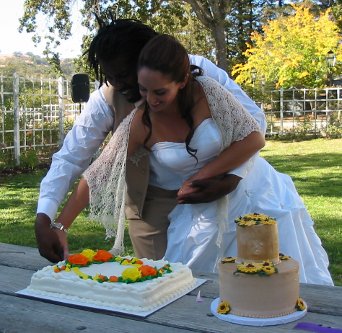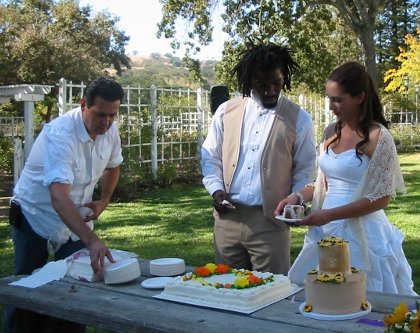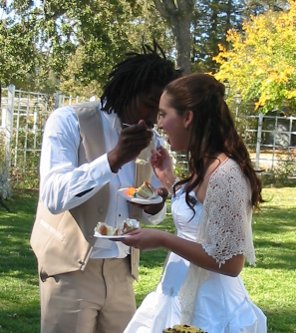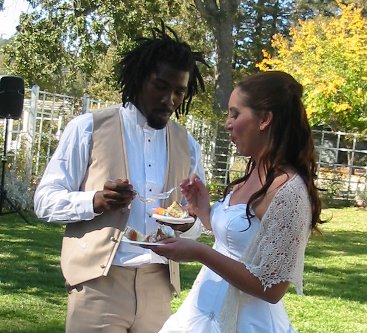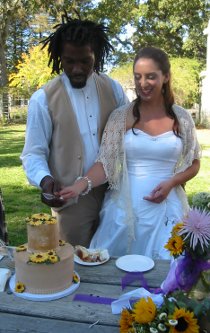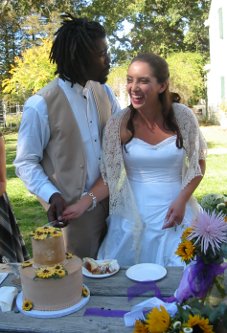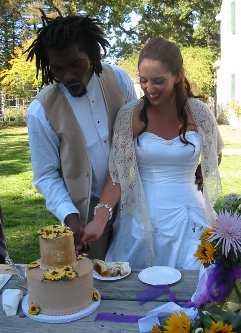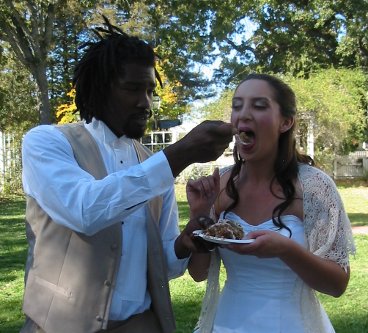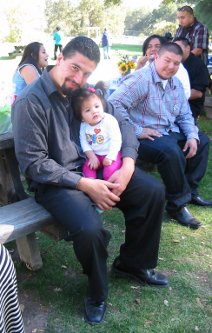 Kind of bummed that I didn't get a picture of her feeding him, but they didn't make it easy. Oh well, it was a great wedding anyhow.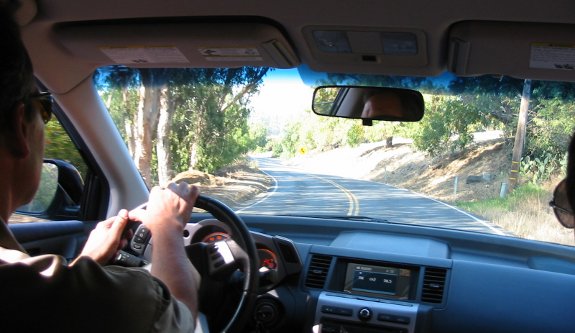 Thanks Ed for the ride!