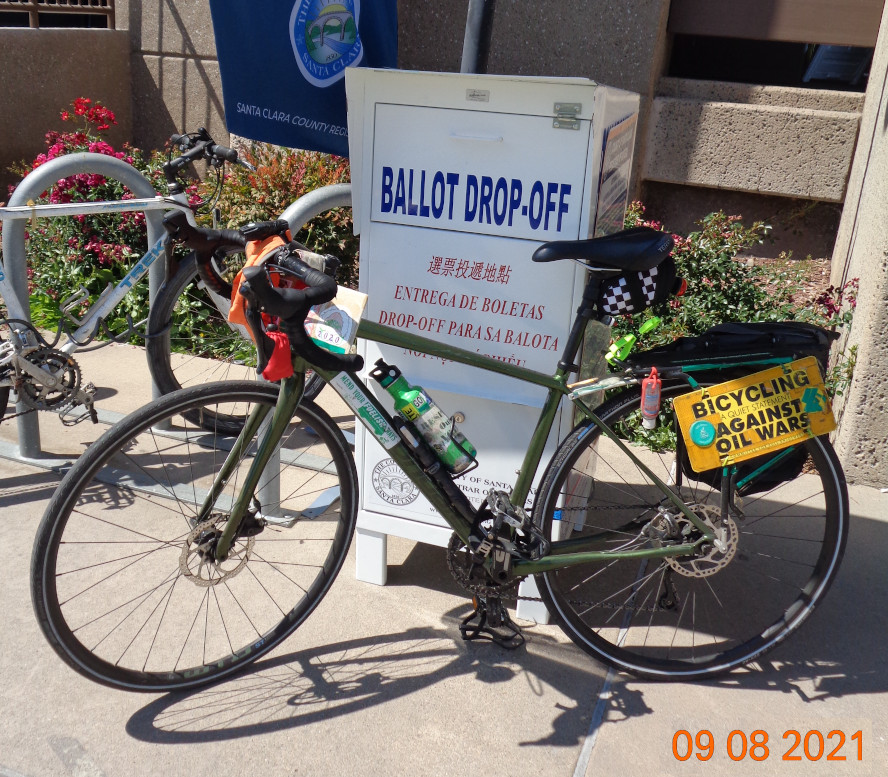 Wednesday May 8th, 2021. Decided it was time to go cast my ballot on the recall of Newsom. Filled out my ballot and then rode down to the ROV office to put it in their official ballot collection box.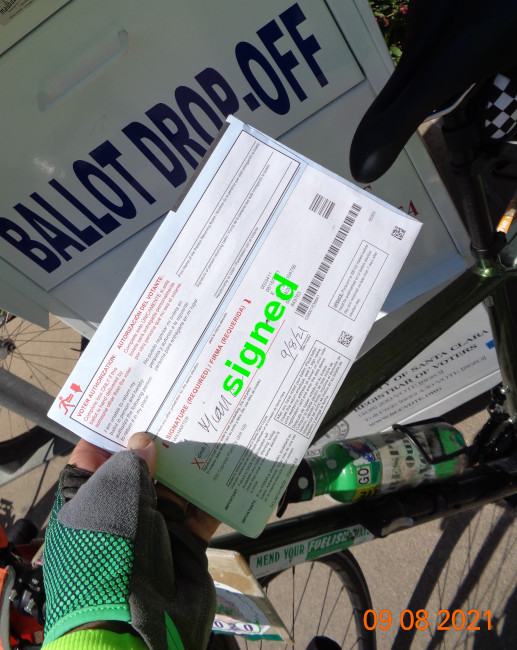 Made sure I signed it before I dropped it through the slot. If you must know, I voted for Heather Collins on part B.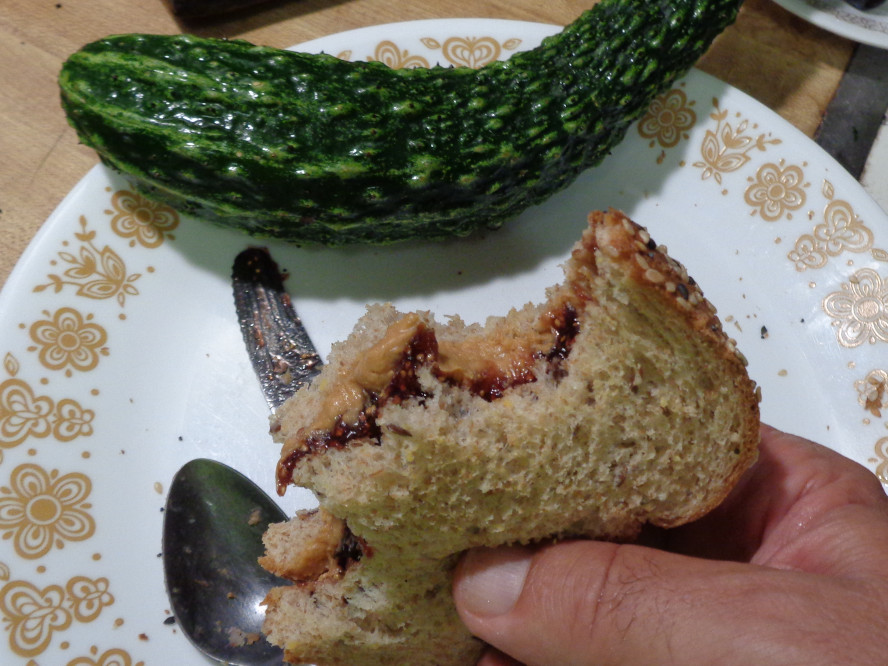 Had a peanut butter sandwich with home made fig jam when I got home. To add liquidity I ate homegrown cucumber chips on the side. It was all good.

536