Been going through a low energy period. Just didn't get around to posting my christmas pictures. Sorry about that. Maybe someday.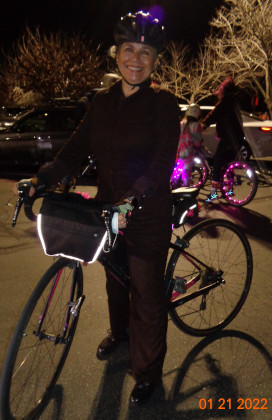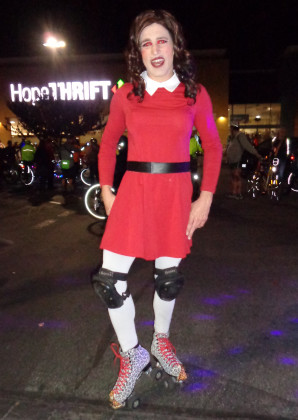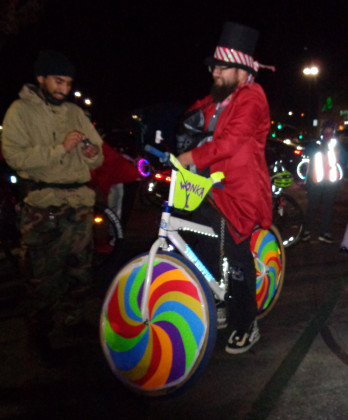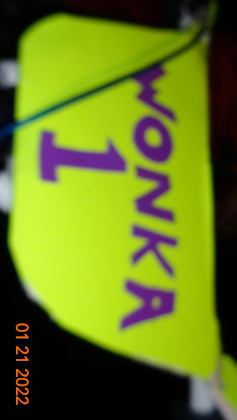 Willie Wonka & The Chocolate Factory was a book I'd read in Junior High School. The images it brought to mind were words not pictures. I scanned around the internet for pictures from the movie. Decided to reuse my Alice In Wonderland costume hat. Same hair as Willy Wonka. Same hat style. At least I tried. Turns out I was more on theme about it than most. Despite the fact that few did something, the ones that did were great. I'm happy to share those pictures with you.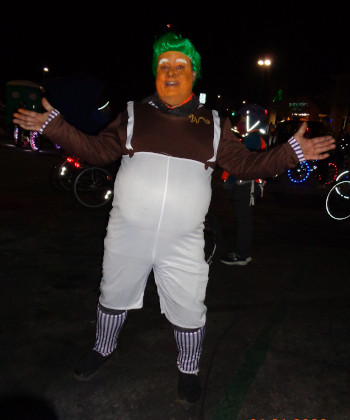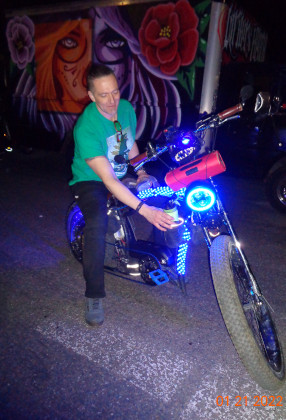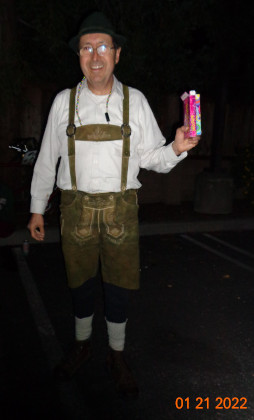 Theodore was handing out Willie Wonka & the Chocolate Factory branded sugar based candies.


Not shown are the 400 or so other riders that just showed up to enjoy the party. Pretty good turnout for January. The weather was perfect.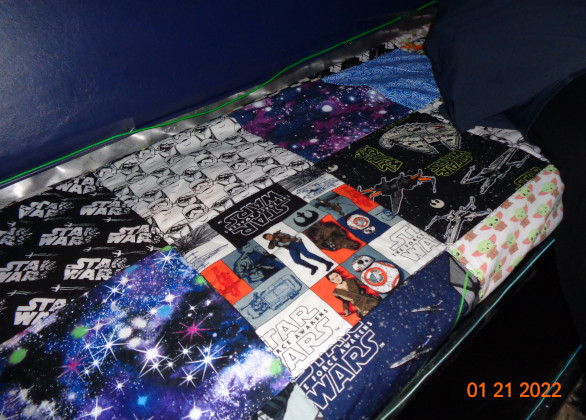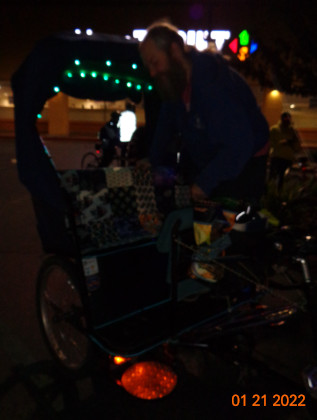 Rob was showing off the quilt his sister made for his pedicab. I gather it was a nice Christmas gift. He likes it.


After that I stopped taking pictures. Next thing that happened was the cops came and told us to leave the spot where we were regrouping. We didn't argue, just hit the road for our other regroup. Same thing happened there. We were asked to leave after even less time had passed. After that we went back to the start. I peeled off at that point because of the many miles to get home. Heard later they had a regroup at the end for everybody that wasn't ready to go home yet. Sounded fun. As it was I got to In-N-Out Burger in Mountain View twenty minutes before they closed. Came out with a full belly and a receipt time stamped 1:19 AM. Going to remember that bike party isn't welcome in Saratoga and Campbell.


489