It had been fifteen months since our last bike party. What would happen? I had no idea. Nobody else was on the platform riding to the event from Mountain View.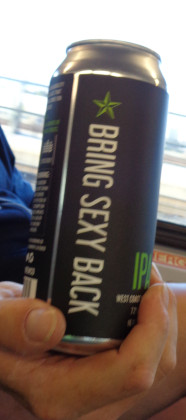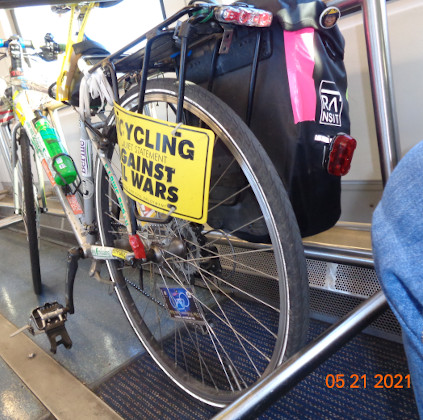 Miles was already on the train coming from Palo Alto. Both of us were looking forward to the ride. As the ride leader for next month's No Pants Ride he's making a theme out of "BRING SEXY BACK!"


When I got to the start the first sight that made me bring out the camera was Booble's rig, back from a three year hiatus caused by some kind of health problem.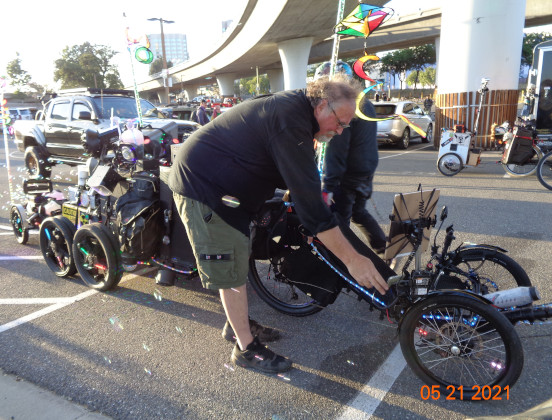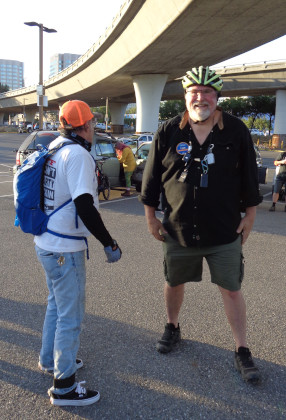 Lots of us dropped by to say how happy we were to see him again. I told him that in all the years he was gone nobody had come close to the kind of awesome his rig set the standard for.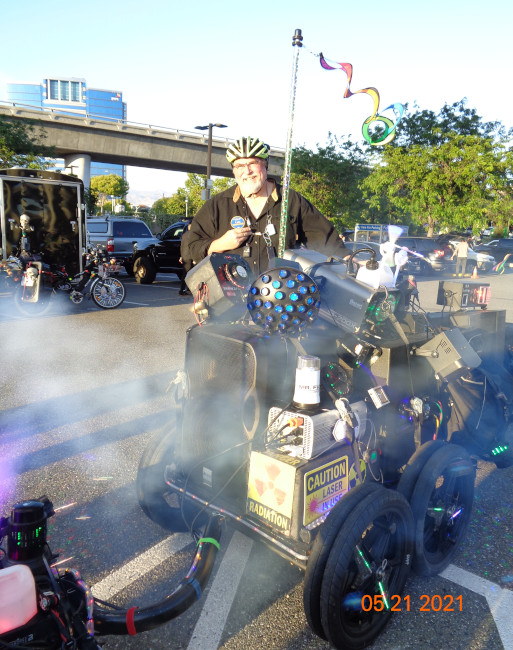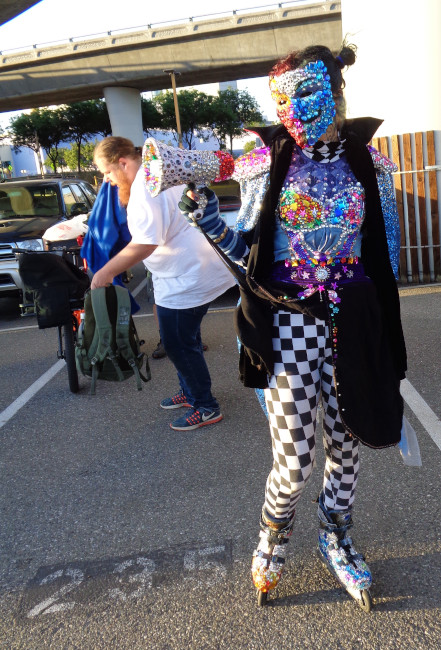 The smoke his rig emitted on command had a pleasing vanilla smell. A big chunk of the weight of his rig is a huge set of speakers. Must weigh eighty pounds plus. And then there are the lights and everything else for the full dance floor regroups.


The next "I gotta take a picture" was this lady. Looking at other peoples pictures later I learned that she was with the sax player. His look was also a show but I missed it then.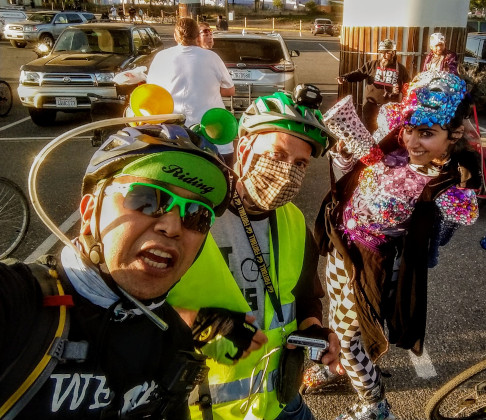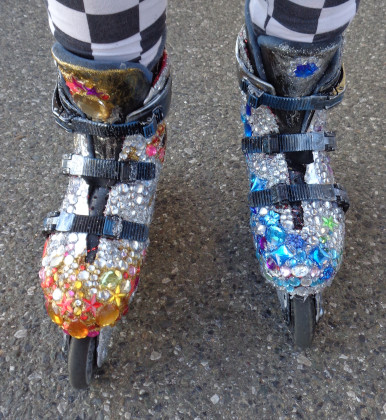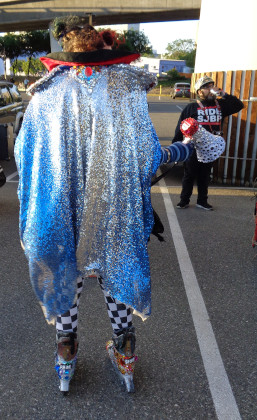 David captured this moment in a selfie that I just had to steal and put here. Thanks David!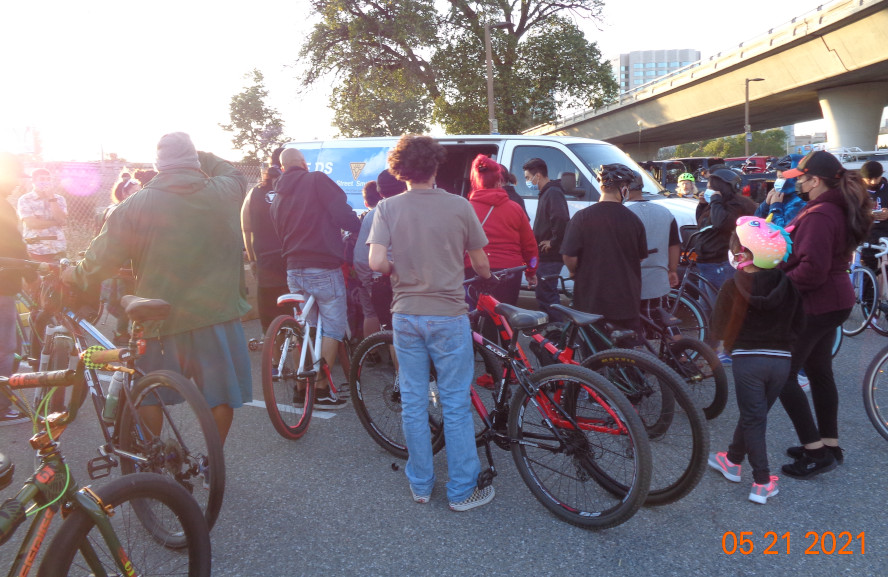 The City of San Jose sent their "Vision Zero Crew", a group that enhanced public safety by donating lights to kids that couldn't afford them. Since they didn't do a lot of checking on eligibility there were lots of kids that needed lights.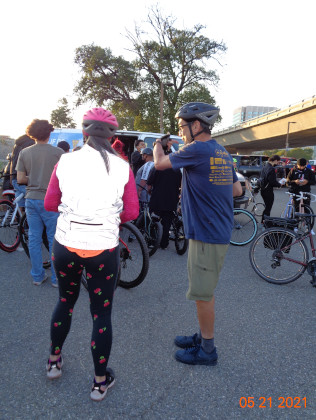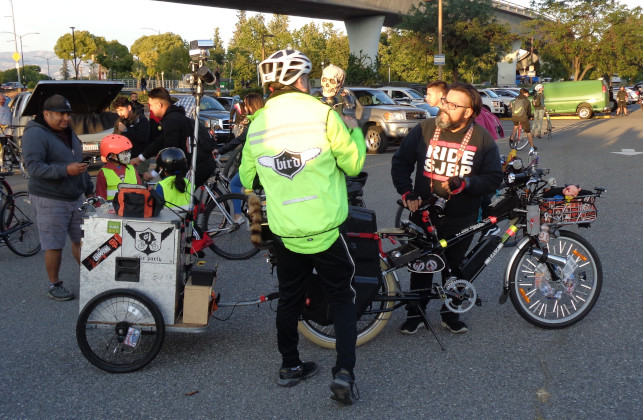 Lloyd was our key route guy and most things for this month. All of the usual suspects were back. The prevailing attitude seemed to be "Yeah, it's been a year. Yeah, we got a bit rusty in some ways. Whatever, it's good to be riding together again!"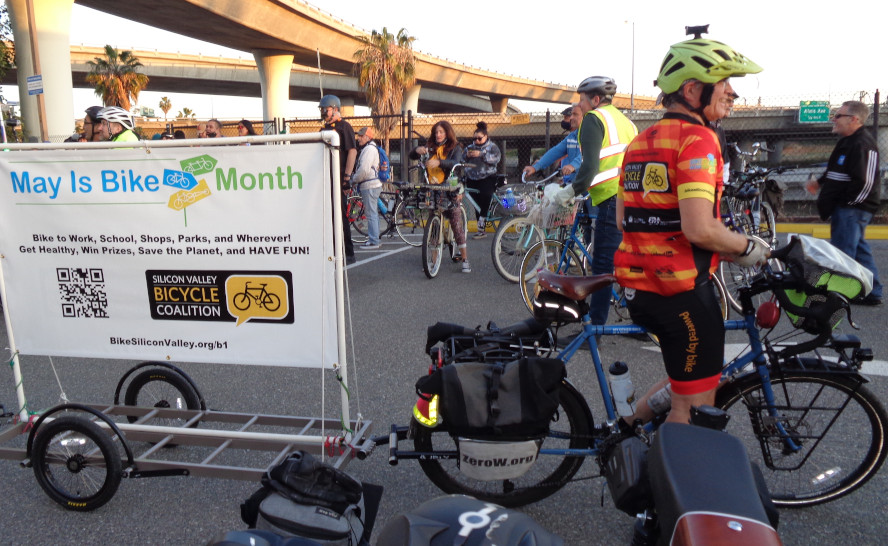 Tim from SVBC showed up with a train of trailers following his bike. There was a car behind me so I couldn't get back far enough to catch the whole sight. He gave out something like 200 Bike to Whatever Days bags. They weren't quite as popular as the free lights, but I was seeing people using them all evening long.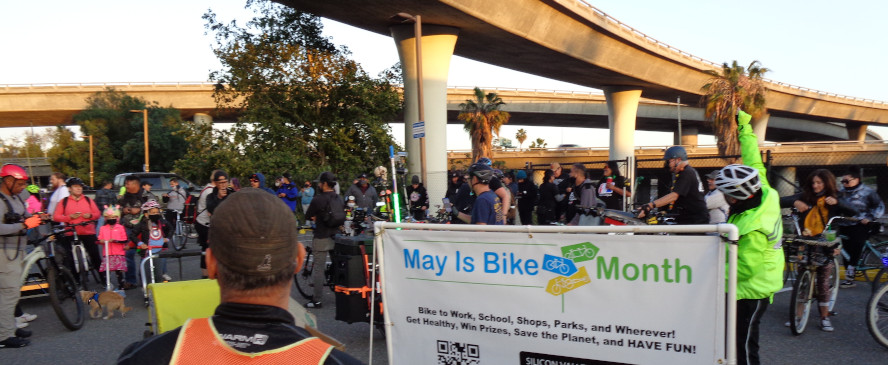 By this time there were a lot of us. Roy led us in a brief review of the rules. "Stop at lights. Stay to the right. Don't get smashed. Pack your trash. Be nice." Then he told everybody to get ready to roll "Because we're leaving in five minutes."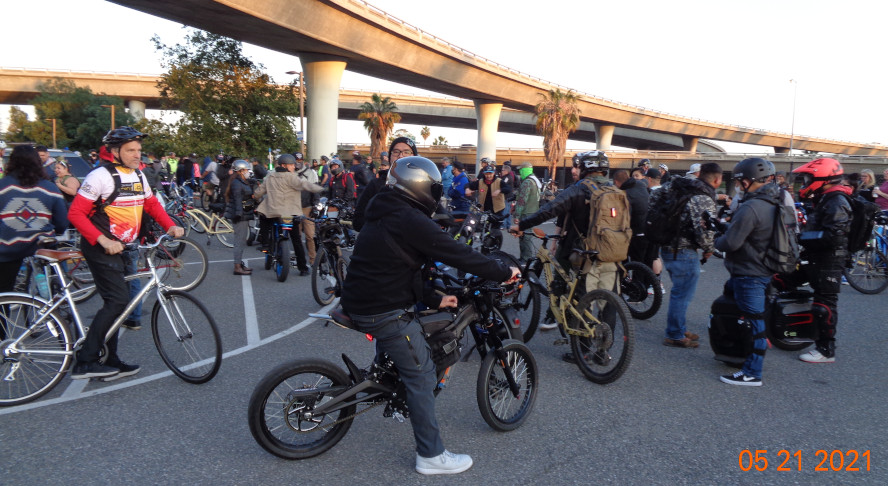 Soon enough it was time to put my camera away and focus on riding my bike in dense traffic.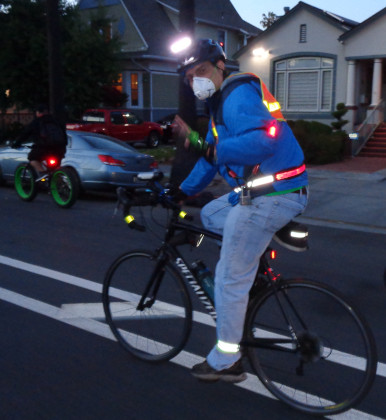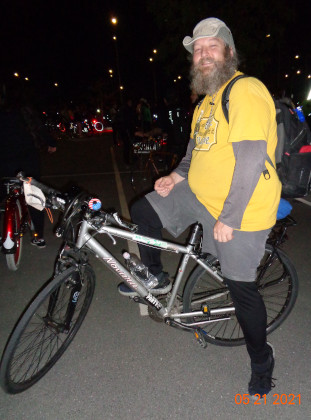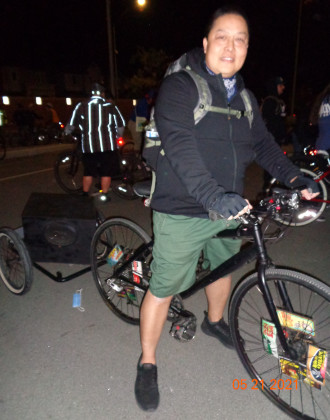 After that I only took out my camera to mark seeing old friends again. It wasn't like the classic bike party themes where I could roam looking for on theme pictures to take. Spent time playing frisbee at the second regroup, but that was for participants not pictures. Had a great evening most ways.


Riding late in the ride I talked to a guy that said "There were 1040 of us just after the start." Later on facebook somebody said in a bird group that there were 1400ish of us going into the first regroup. Whatever. It was clearly our biggest ride since Christmas of 2019 or even a few years before that.