Another fall Bike Party with a sports jersey theme. This one was special because the San Jose Earthquakes hosted us for the beginning. That meant they gave us the VIP Parking Lot for the duration of the event, porta potties at the start, and some music and schwag givaways while we assembled. It was very nice of the Earthquakes organization to do that.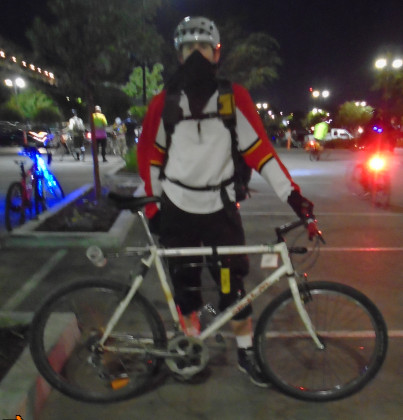 Now I feel like I need to get some Earthquakes bling. Lots of us came in other teams schwag. For me that was my 49ers shirt.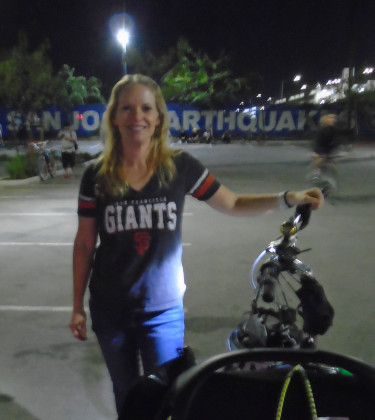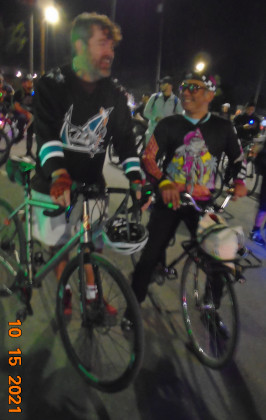 Anthony talked about how bike party works all month to come up with a nice bike party. We do this because you show up for the event. Bike Party is so famous people come to San Jose to ride with us sometimes. We are all volunteer everything. To keep it going we always need more people to step up and pay it forward. He invited anyone that was curious about helping out to see anyone with a bird logo and ask questions. Following San Jose Bike Party Birds on Facebook is another way to find out more. If you come on our test rides you'll learn a lot more about bike party. Then he announced that we would be rolling in five minutes.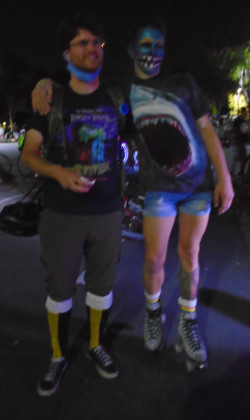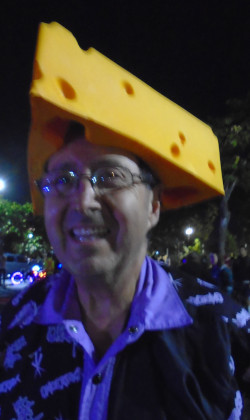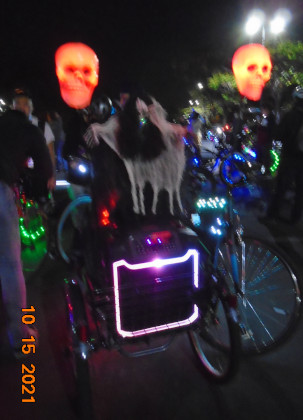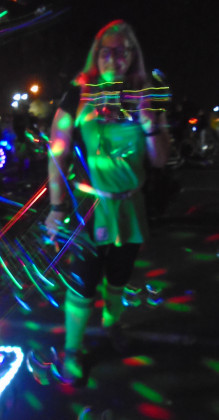 Wasn't that big a bike party, but it was still hundreds of people. Seemed to work out well for lots of people.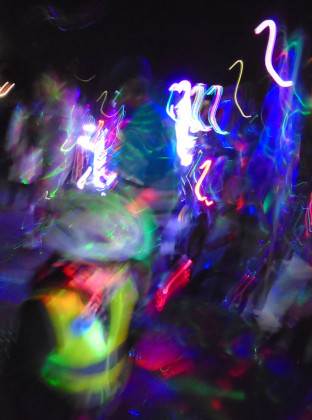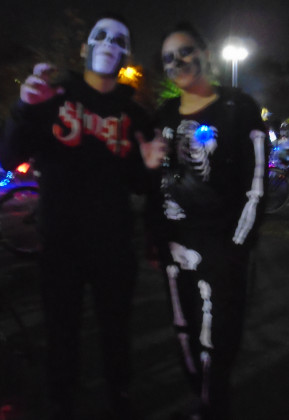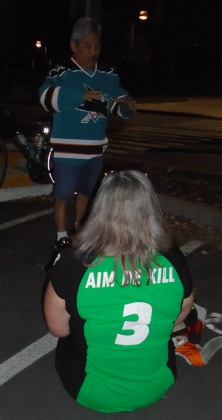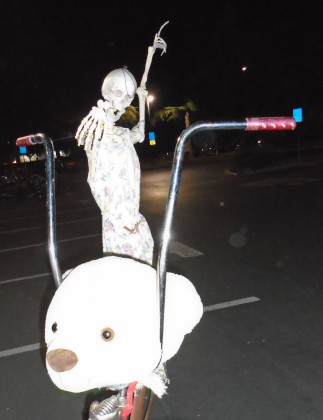 Amy gave me a ride home from the end. I was tired and grateful to her for that.