Jared, one of the SJBP Birds, told me he had a nice point and shoot digital camera that occasionally "gets a bit flaky" that he would be glad to donate for my use. I said sure, so I spent the first part of the bike ride looking for him all over the place. I gather he was looking for me and taking pictures at the same time. This page starts with the ones he took that I found when I started editing the ones I took.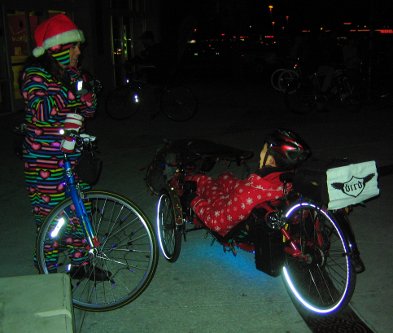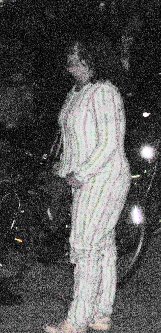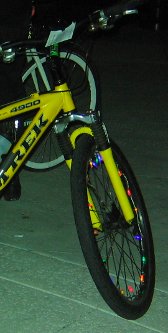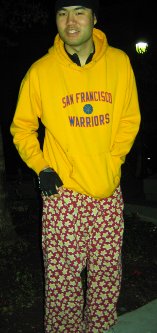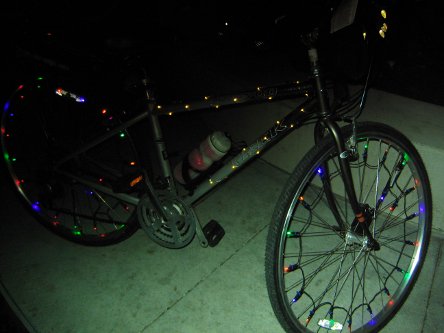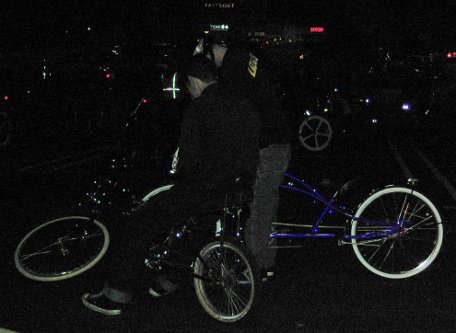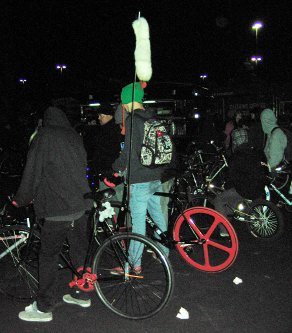 Thank You Jared! This camera seems to be just what I needed... After he gave it to me I started learning what I could do with it.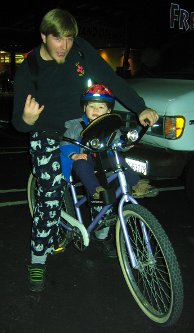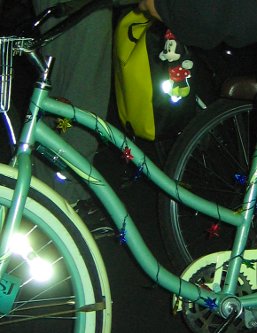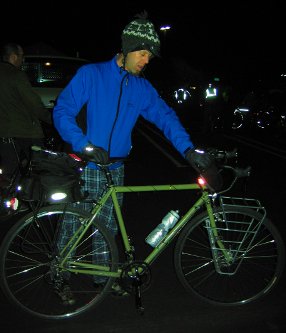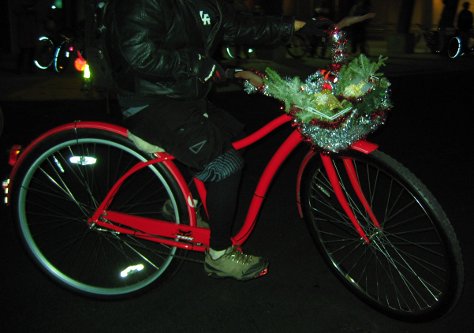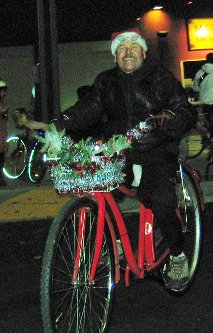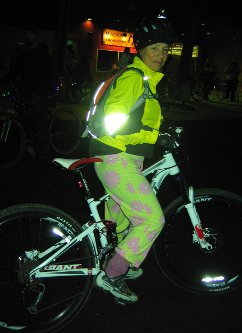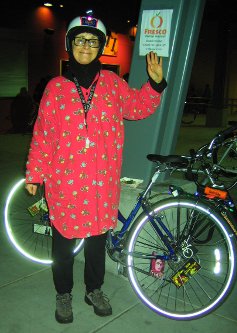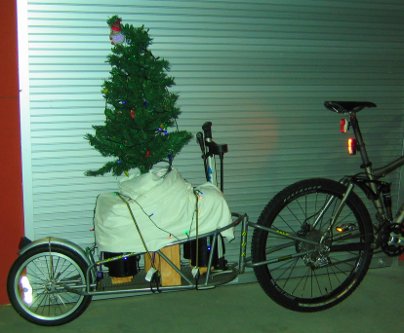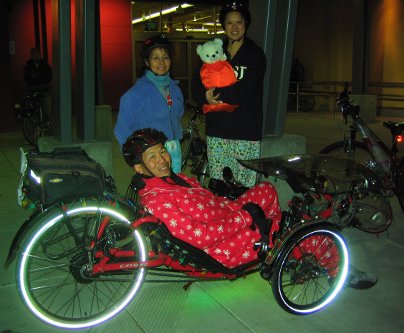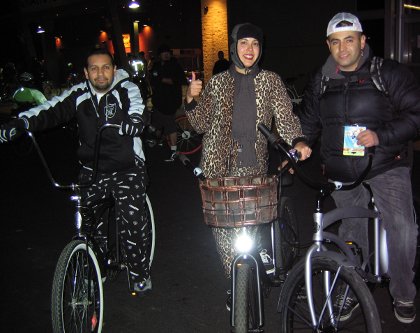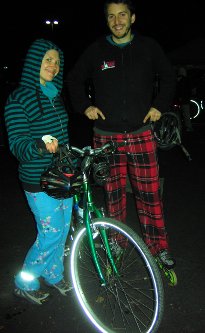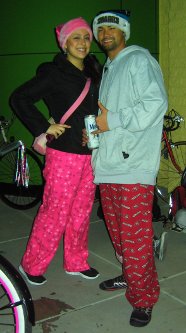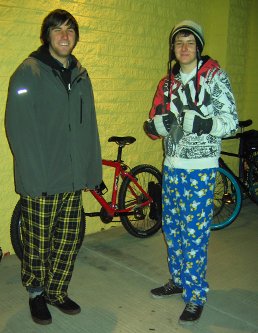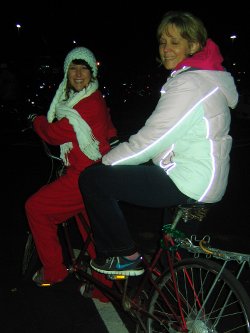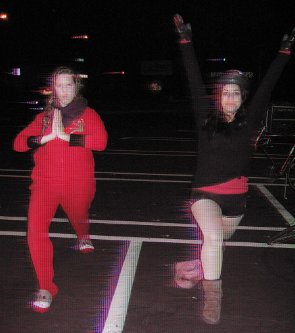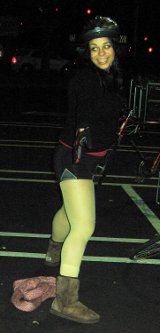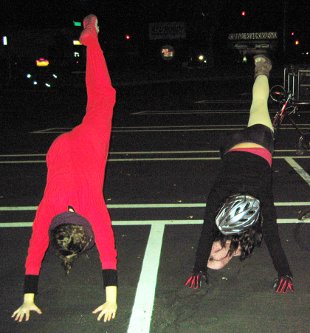 I think that yoga display was just for me. It was way more of a show than I was expecting from anyone.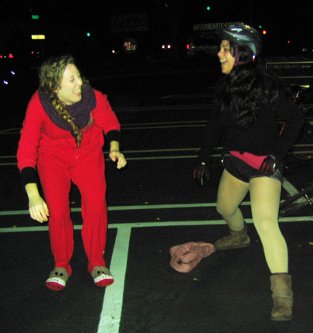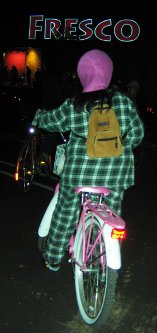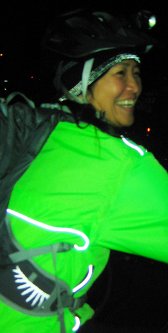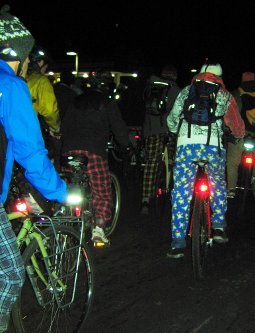 After just a few moves the two women involved dissolved into a sea of giggles. They just gave me this "I want to stop here and talk" feeling, but I moved on... On the other hand, Judy stopped by just long enough to give me that "I want her to hang around and talk for a while" feeling before she vaporized for whatever reason.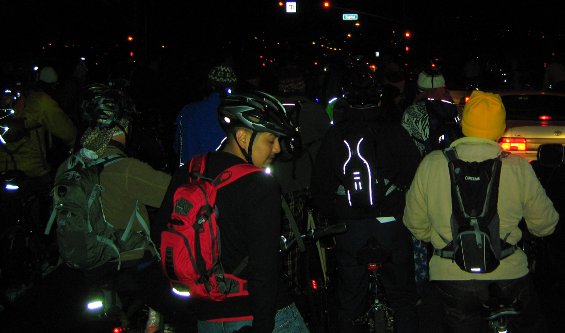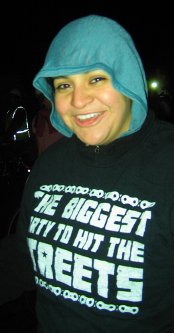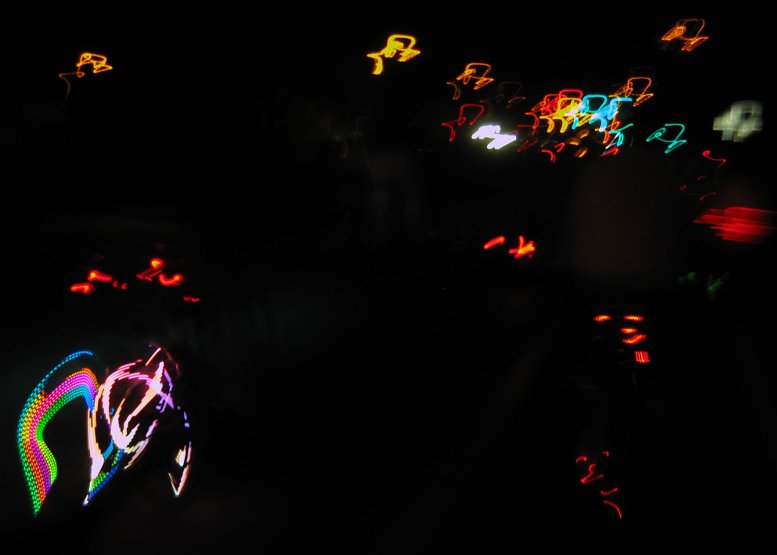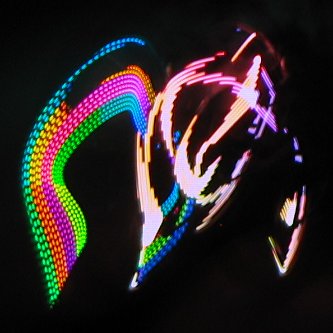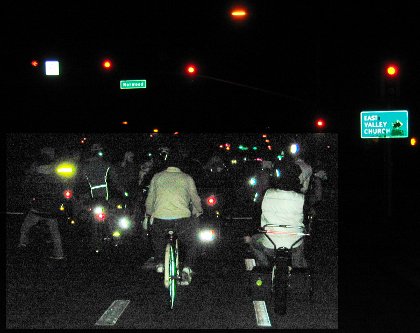 Yup, bike party still stops for red lights.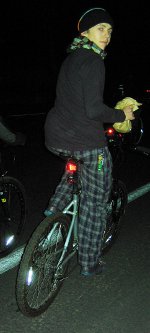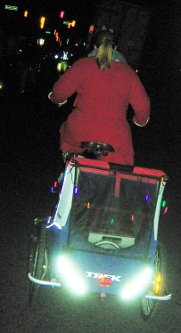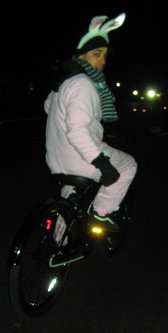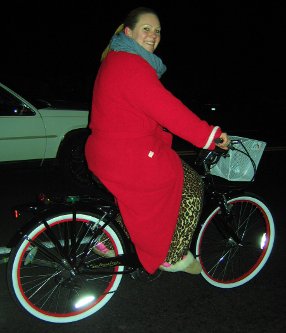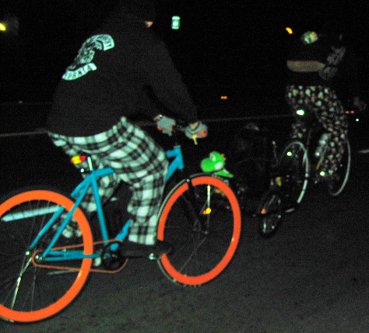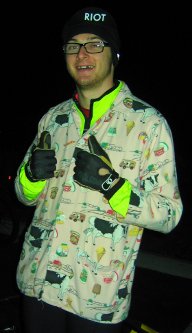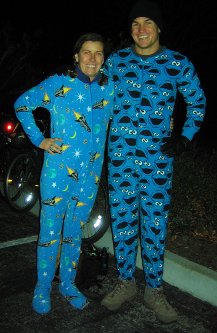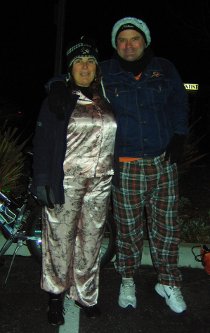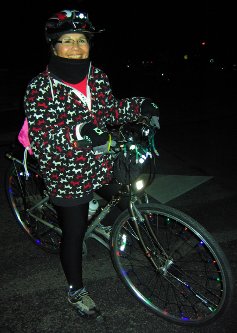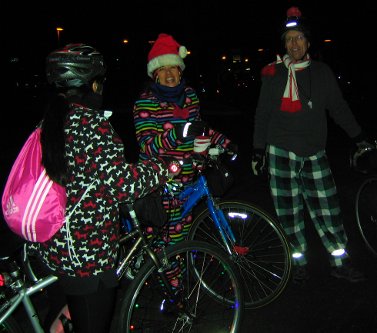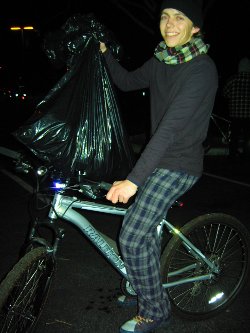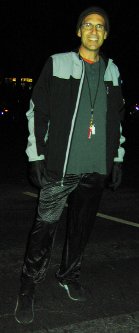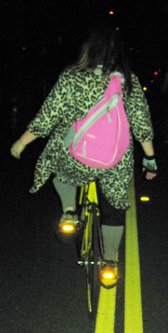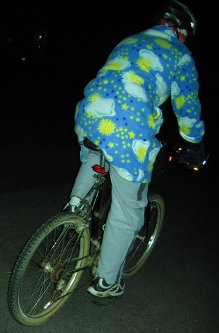 Thank you Jared! For sure this camera is good enough for bike party!