San Jose Bike Party's theme this month was "Octoberfest".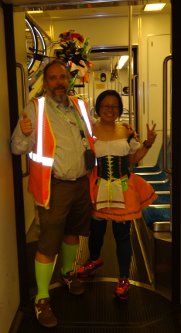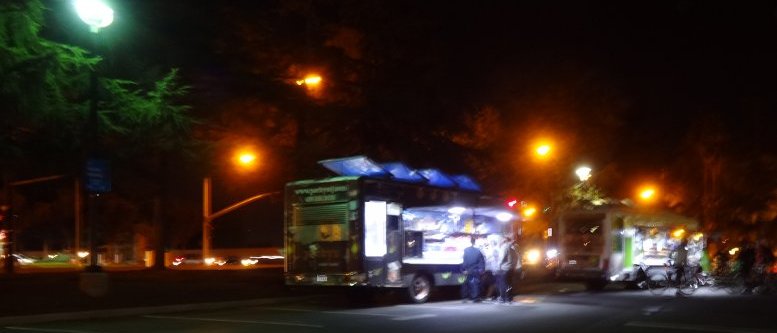 Virginia organized our outfits. We got there early. The food trucks were all set up, but the crowd wasn't thick yet.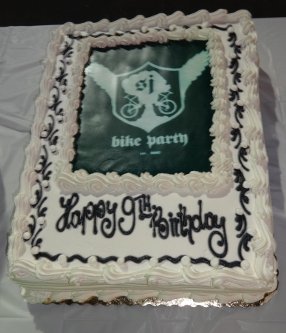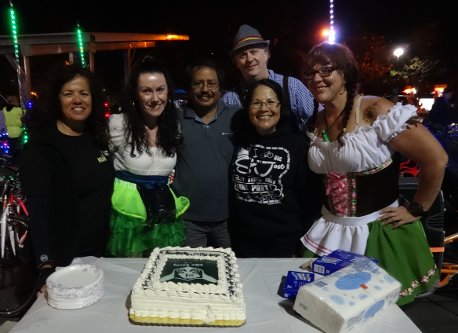 This ride was SJBP's 9th Anniversary. Eric got us a cake. It was delicious. Whipped cream icing and fresh strawberries between the layers.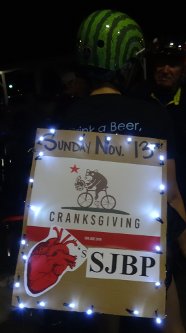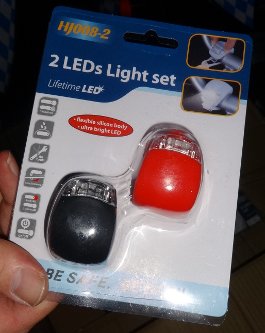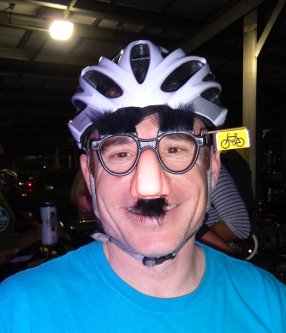 The "Light me up! program" was giving out these LED light sets at the beginning to people that didn't even have "see me" lights.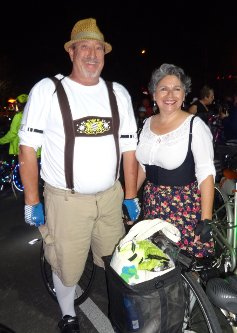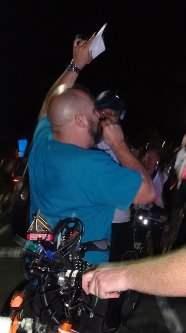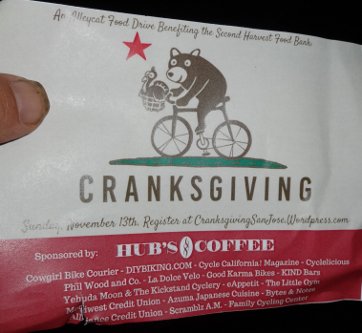 Before we started rolling Tanner made an announcement about his Cranksgiving charity ride, coming up Sunday November 13th. It'll be an alleycat food drive benefitting the Second Harvest Food Bank. Register at CranksgivingSanJose.Wordpress.com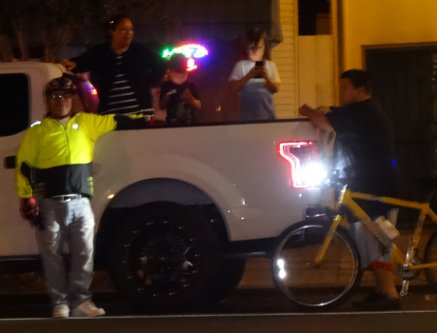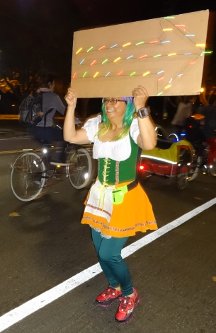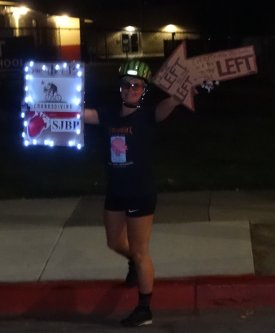 Virginia and I birded the right turn after bike party did 13th St. I got a lift of watching people notice her. She was a dancing bundle of energy, with the rainbow wig and blinking sign. So many people broke into a grin after considering the sight for a moment or two.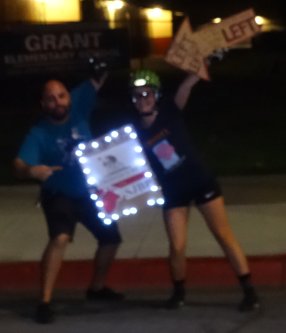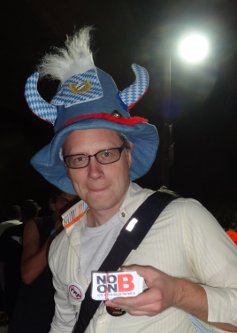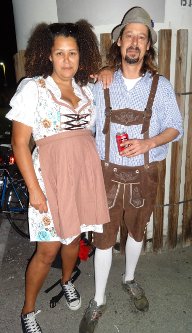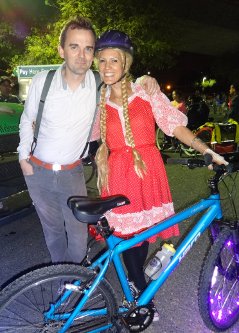 Boone was pushing "NO ON B". I gave out most of the Jill Stein for President cards I had. I figured giving someone a Stein at Octoberfest was on topic, even if it was political.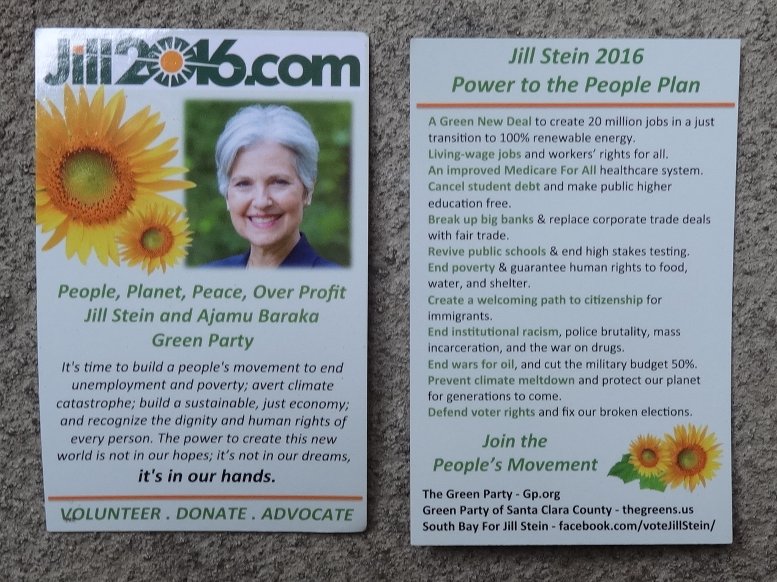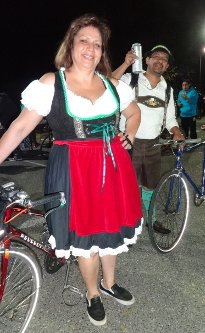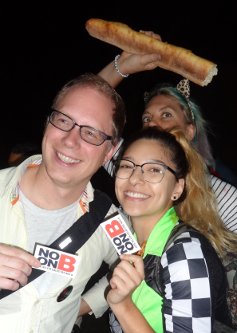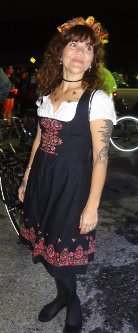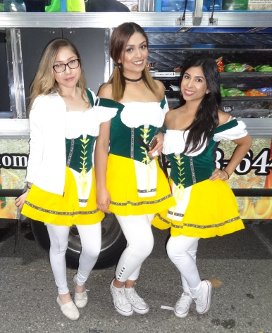 Lauren was brandishing a baguette and serving wine in protest ov the "Octoberfest" theme. She was in a "Viva la France!" headspace.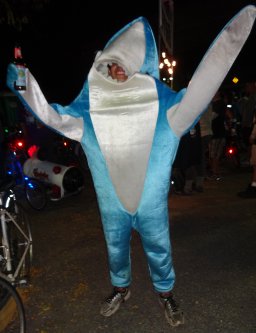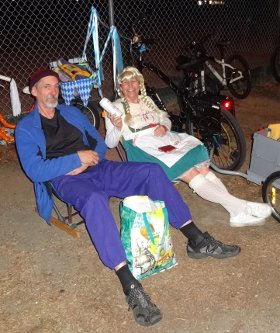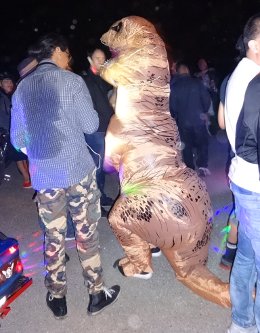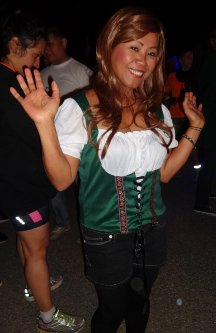 By this time everyone was smiling and bubbly and having a good time.