Last year the Lord Mayor of Dublin, Ireland started a tradition of riding with bike party as part of his sister city visit to our fair city. It worked out well, so this year they scheduled it again. This time I brought my camera with me so I could share the experience with you. I got there maybe a half hour before our planned departure. People were still showing up. I started looking for interesting photo ops.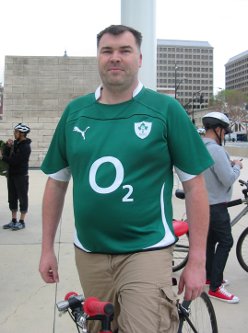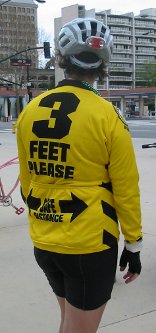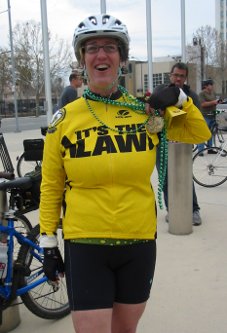 The guy in the O2 shirt explained that it's the Irish Rugby Team's uniform. In Ireland O2 is a brand sort of like what Verizon is here, meaning a cell phone company with enough leverage to have a mainstream advertising budget.

Linda is proud to be spreading the word that it's now the law that cars have to give bikes three feet of space when passing.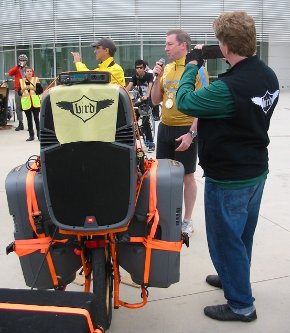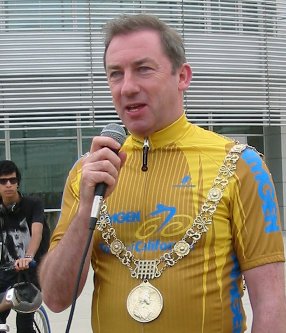 Lord Mayor of Dublin Oisin Quinn announced that the ride would be leaving soon. I think he made some nice comments about what a pleasure it is to be celebrating bicycling in San Jose, an honorable sister city to Dublin.

The gold chain around his neck was called his "Yoke of Office." It was given to his predecessor about 300 years ago by the King of England.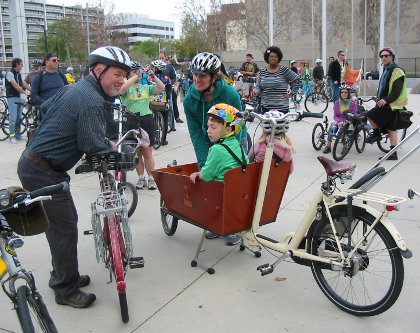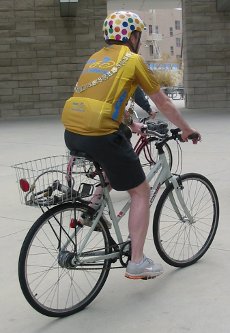 After the Lord Mayor spoke I had just enough time to collect a couple of pictures of the most interesting machines before he lead us off the plaza and into The Mayor's Ride.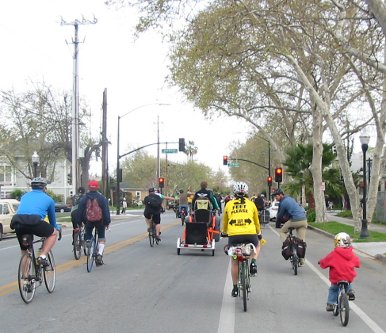 The ride wasn't that big a deal. It was maybe seven or eight miles, all flat, and all on good downtown streets with ample bike lanes and polite traffic. The route was chosen to highlight our vastly improved bike lanes. There were at least a couple of hundred of us, all different skill and age levels.

Somewhere in that time I got a chance to give the Lord Mayor my one minute speech. Lloyd was kind enough to take this picture during that discussion. Thank you sir! I also asked him why he was a different Lord Mayor than they sent last year. He explained that Dublin Lord Mayors have one year terms.

After we got back there was a nice period of milling about on the plaza. Lots of people took turns having their pictures taken with the Lord Mayor. It did showcase some of our better bike angles.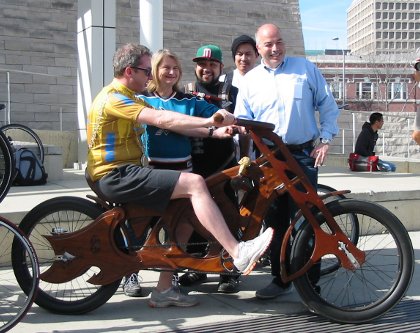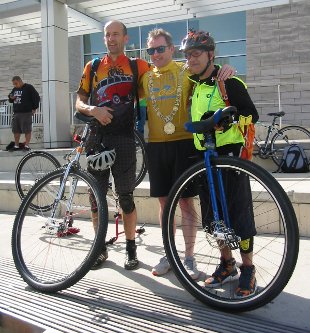 The wooden bikes just had to be part of that. Same with the two guys that did the Mayors Ride on unicycles.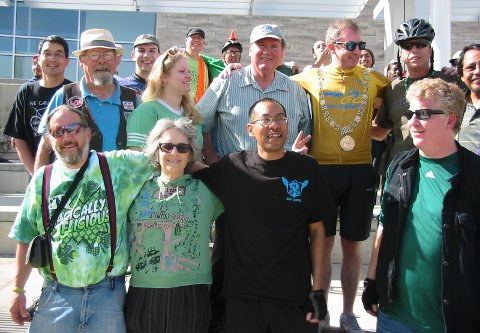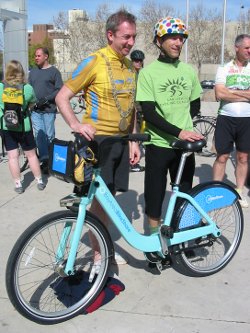 The Lord Mayor with the bike party birds that were there at the time. The Lord Mayor with a bike share bike and Brazil.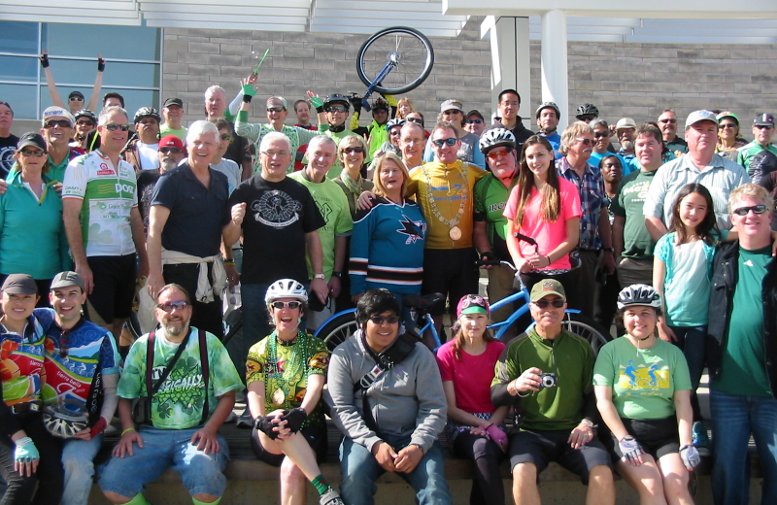 The Lord Mayor with everybody that wanted to be in the picture except the guys wielding the cameras...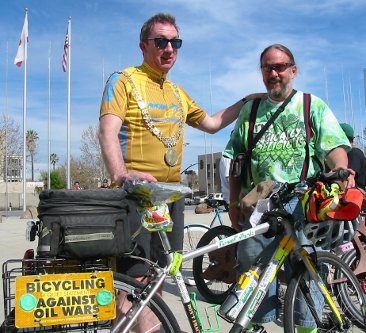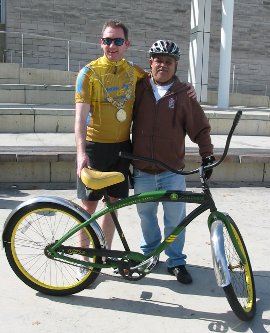 Wow! I got my picture taken with the Lord Mayor of Dublin, Ireland. So did Willy and many others that I wasn't the photographer for. A good time was had by all.