St. Patricks day was big for me this year. We started the day blinging up the Tandem for the occasion, putting huge green shamrocks on the front and left side. Then we went out to an Irish bar for green beer and Irish food.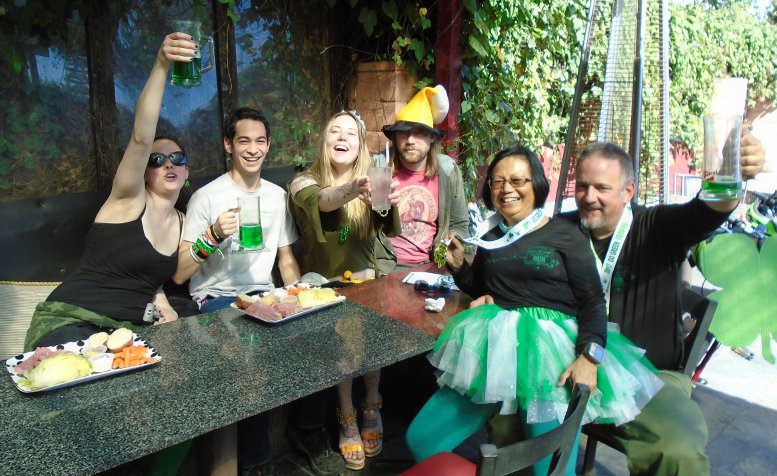 Virginia's son and his girlfriend joined us, along with some of their friends.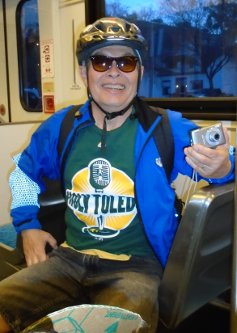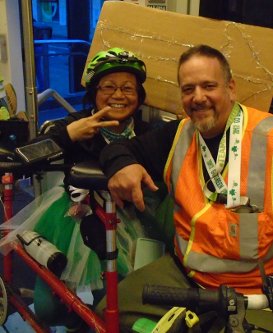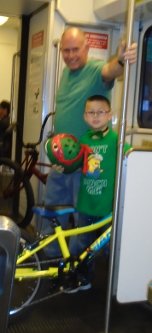 Bike Party's Lucky Charms Ride started for us on the light rail, where more friends seemed to get on every few stops or so. When we got down to the Capitol station a remarkable number of us got off together along with our bikes and good cheer.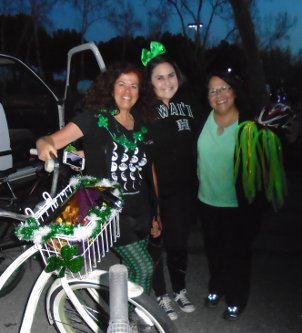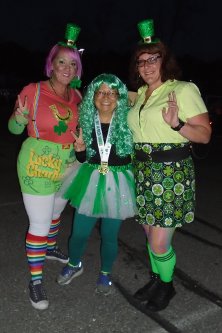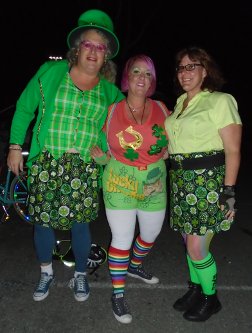 Anthony carried a box of Lucky Charms, literally putting the Lucky Charms into the Lucky Charms ride.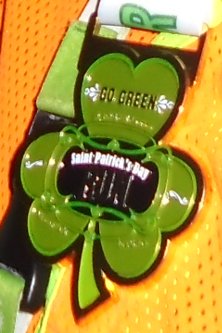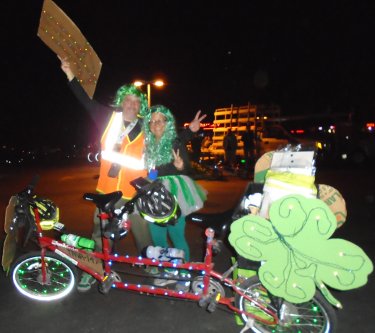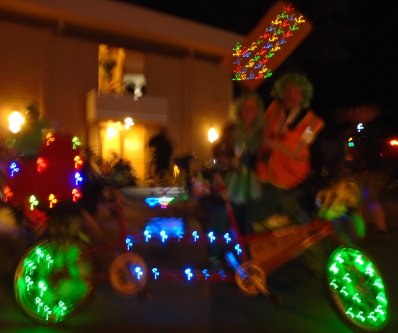 My lucky charm was my Go Green finisher medal. I got it by walking 13.1 miles faster than at any previous time this millennium.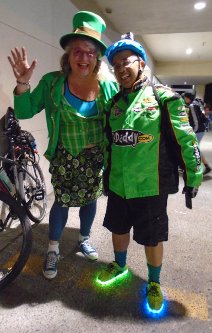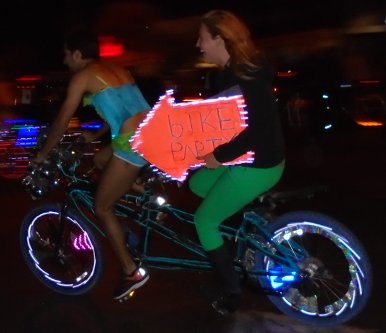 There must have been many hundreds of us, but nobody did a count to verify it. It was a cool, dry evening, the first perfect bike party weather of the year. The organized dance floor of the Orange Guerrila days was gone, but lots of fun was had anyhow.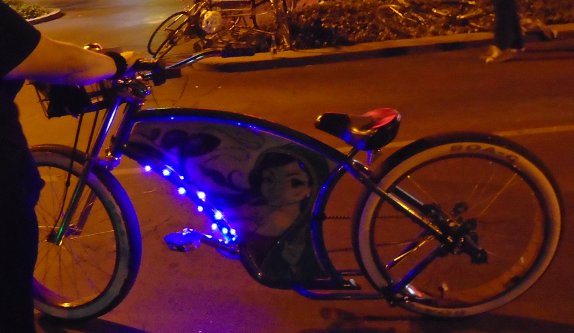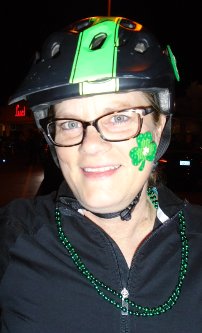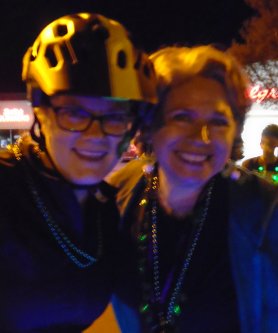 Theme participation wasn't that broadly visible. I spent most of the evening enjoying time with friends.