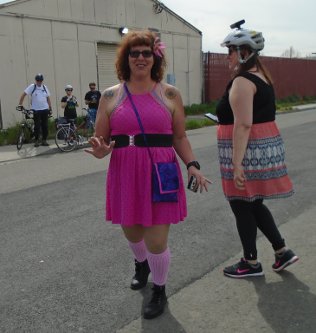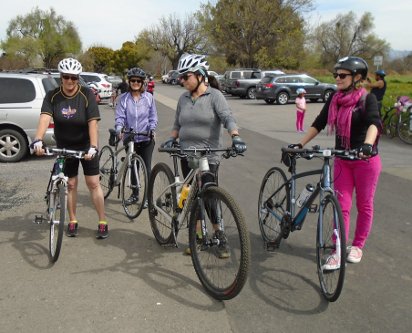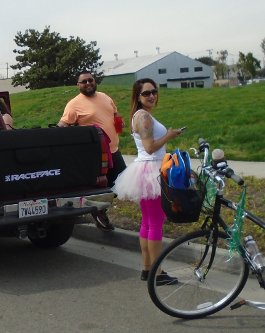 Amy began the event by saying "Welcome to the San Jose Bike Party Ladies Ride!" Then she explained that we are still waiting for a few people that had responded they were coming and messaged that they were on their ways but hadn't gotten here yet.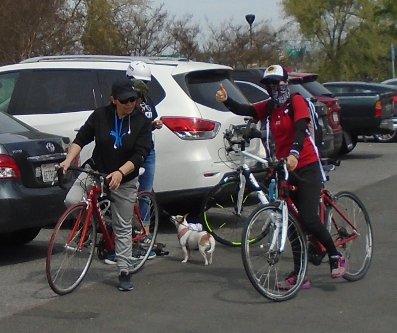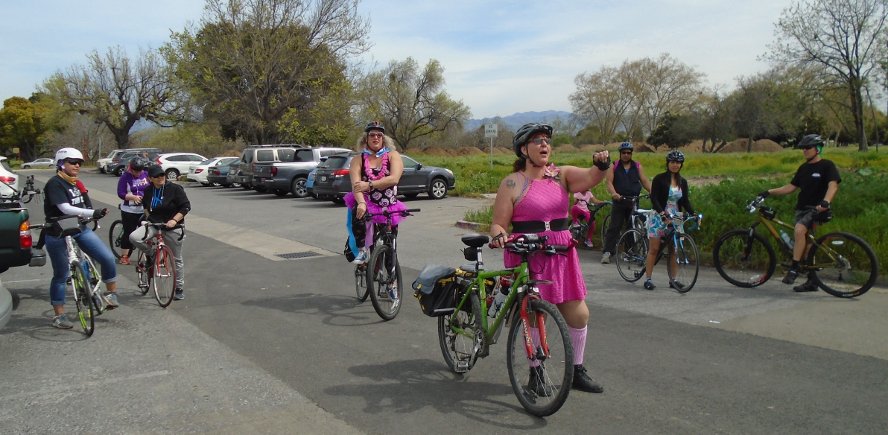 After the people that she had been waiting for showed up she explained that we plan to stay together as a group as much as possible. We would stop for lights, especially if only half of us got through. In that case the fast batch would wait by the road for the rest of us to get through. I put my camera away to steer the tandem while we rolled down the road. Had a great time for the most part.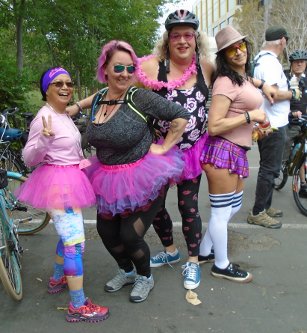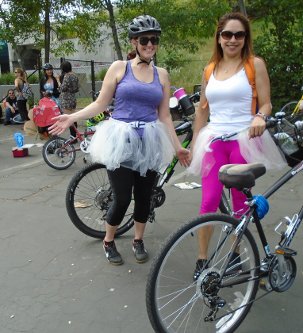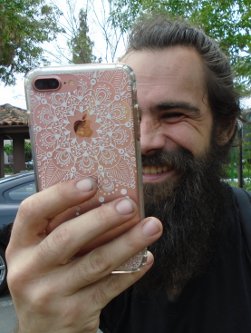 Didn't take it out again until we got to the regroup at the prune yard.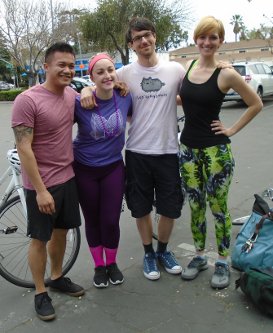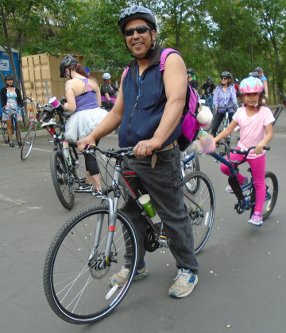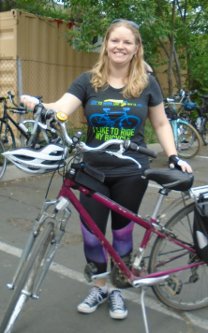 By this point everybody was in a relaxed friendly mood.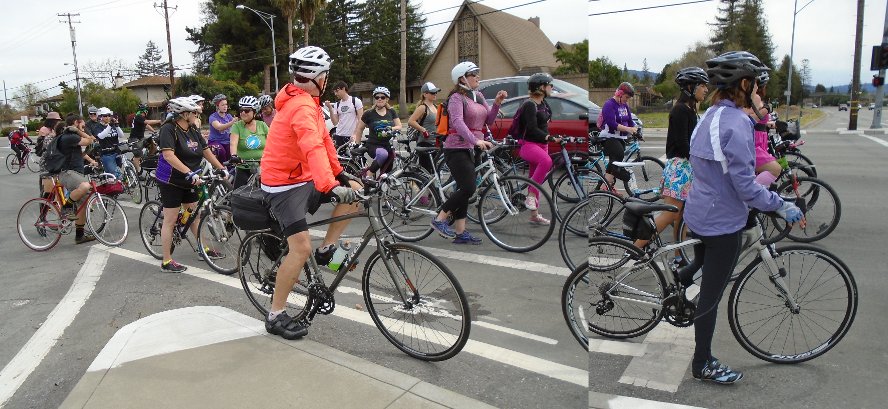 Wasn't long after that we headed out again. Once more, we stopped together at red lights and mostly stayed together. It was great riding with Virginia.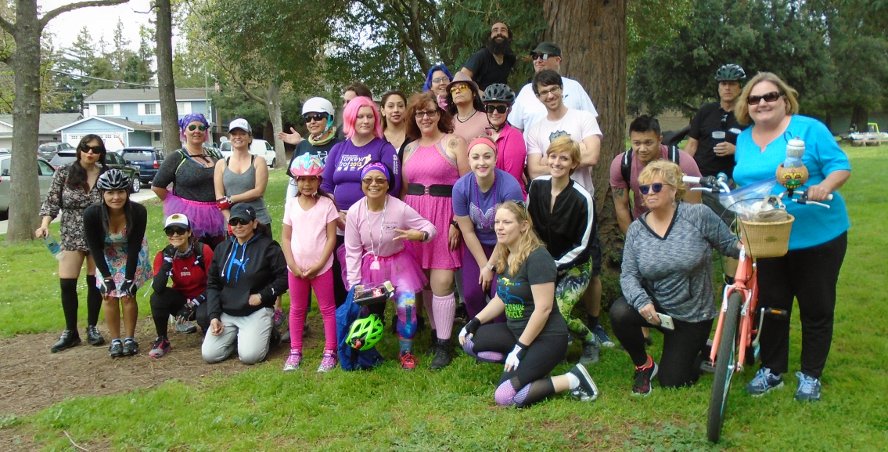 At the second regroup we did a formal group shot. I think Virginia took the following pictures from the back of the tandem as we rolled along.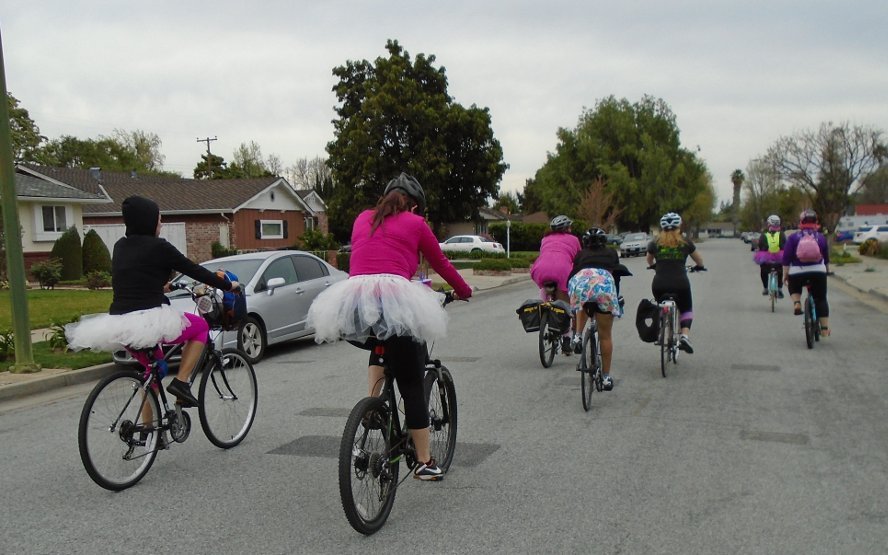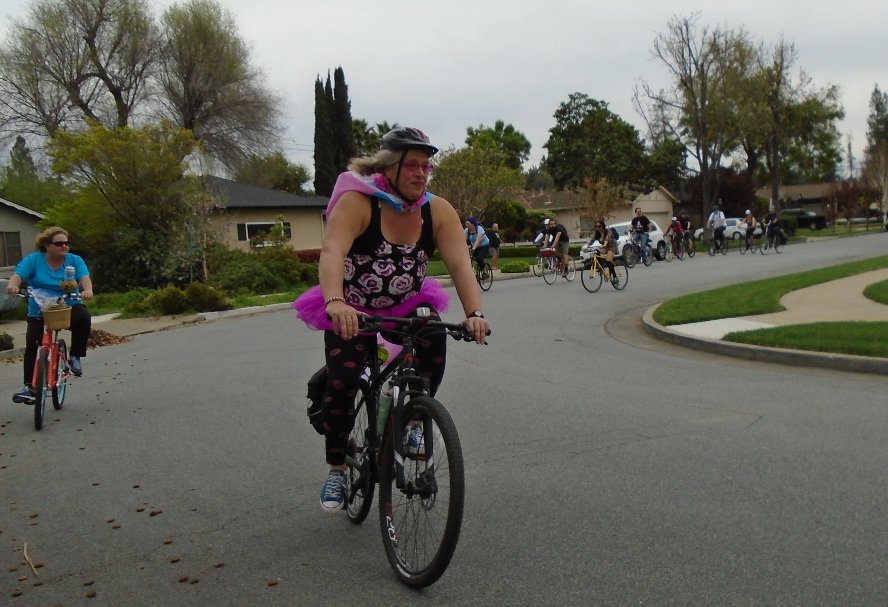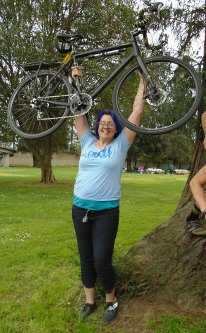 Then at the end of the ride we sang "HAPPY BIRTHDAY!" to our youngest rider.