For a couple of days before the ride started the Sunnyvale and Palo Alto Police Departments were warning about "Heavy bike traffic" from bike party. The Palo Alto paper that morning warned about a "bicycle invasion". It was way more hype than we were used to from San Jose.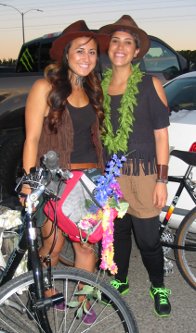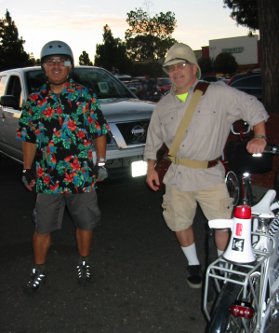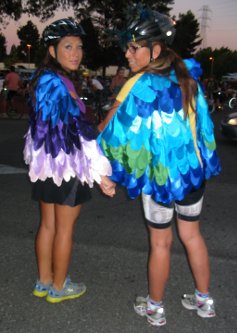 Getting ready had a few glitches in it for me, so I got to the start later than I should have. I still had some time to gather pictures of those who honored the "Jungle Ride" theme before we started riding.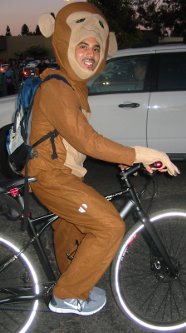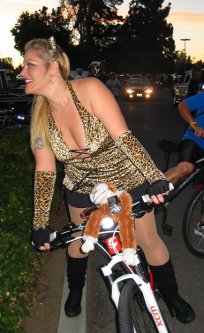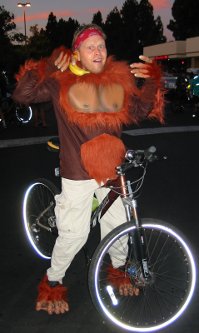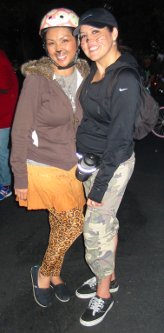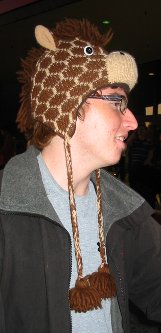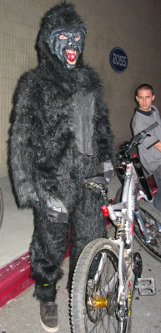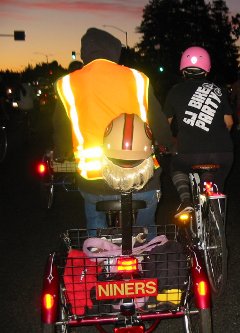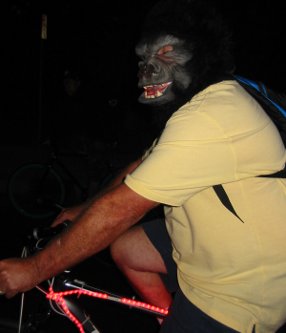 I know, NINERS aren't jungle beings, but it was a visually interesting shrine. Besides, everybody loves the 9ers.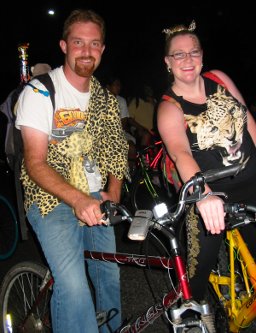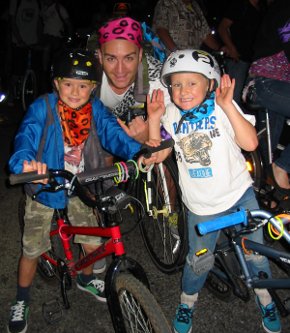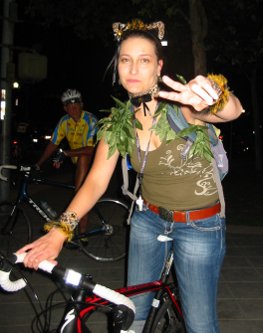 Going up El Camino, I tried to get one good picture at every stop light.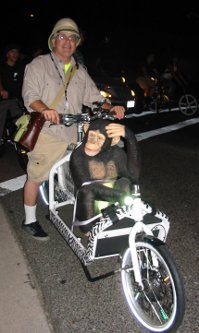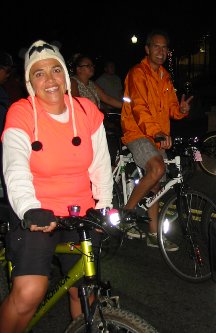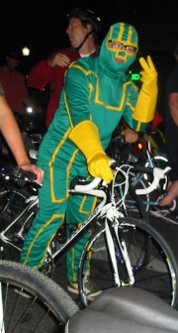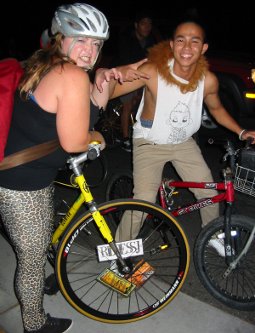 Ed doesn't dress up much for the rides, but he's been to 46 straight bike parties. I think he holds the record for "most consecutive rides". That's such a record I try to document the accomplishment again every month.


You gotta look close to see the alligator hats from this angle!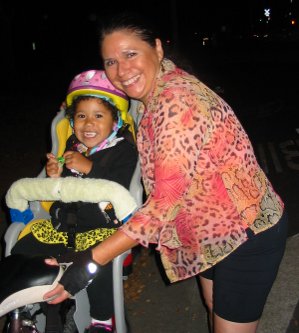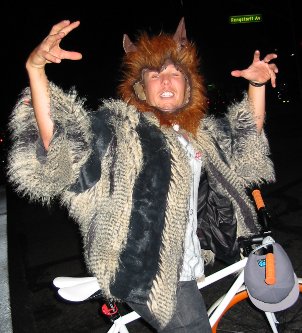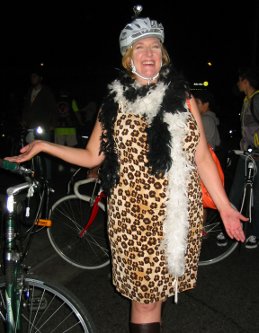 Jackie brought her grand-daughter for her 4th or 5th bike party! By the time that girl can ride she's going to have events she wants to ride in. So different from the world I grew up in, in a very good way.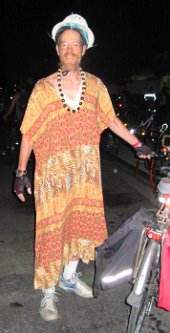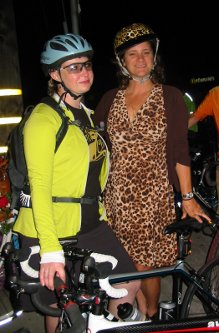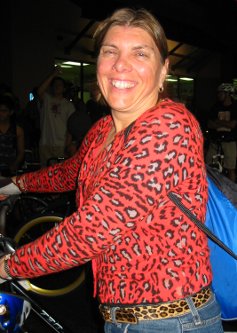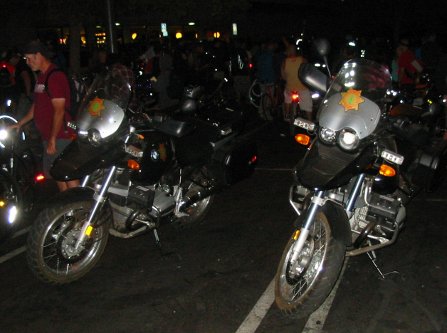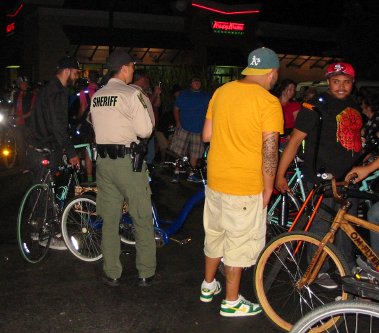 Law enforcement showed up on big bikes with motors. At least they were not being super vindictive with tickets the way Santa Clara is sometimes. I'd boo anybody else that showed up on something with a fuel tank that needed it.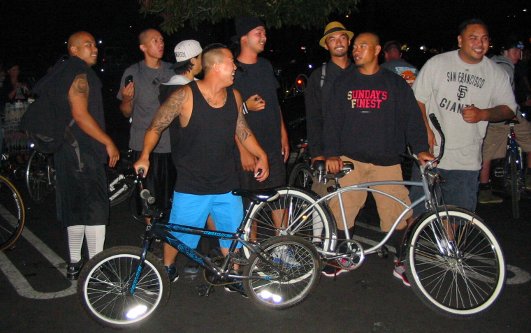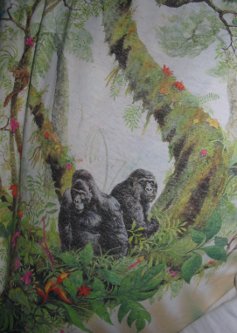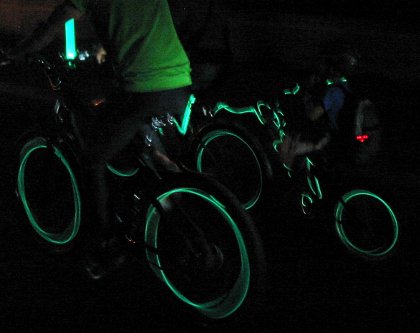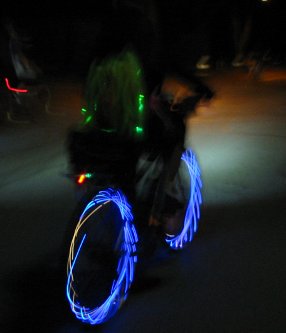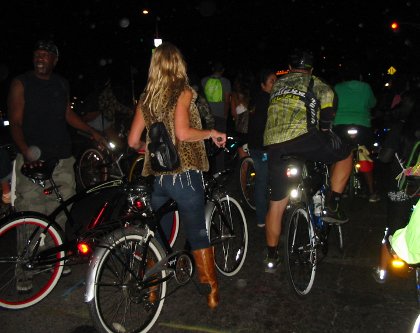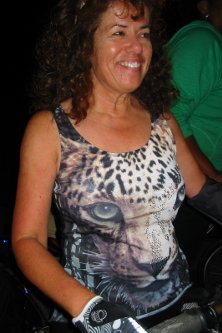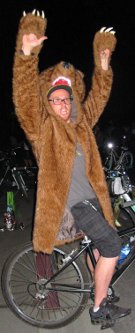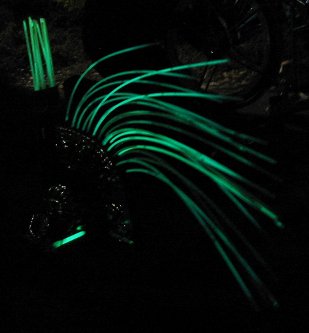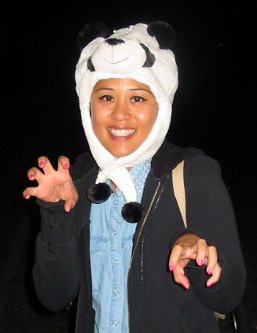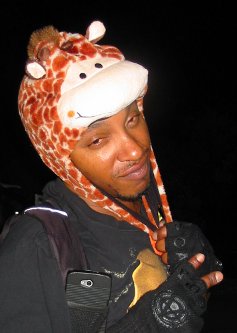 The Stanford regroup wasn't exactly awesome. For one thing, security threw out the food trucks because they didn't have permits. That meant that the relaxed vibe that comes from having food available was missing. Not sure why, but it did seem the whole regroup was shorter than they usually are. Anyhow, I spent most of it talking to people so I didn't find that many jungle denizens. One thing I heard was that the rider count going up Castro St. Andrew Boone did was 2,200ish riders.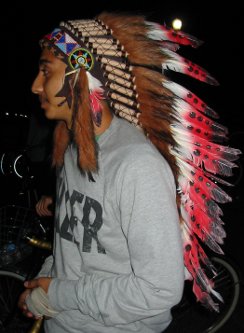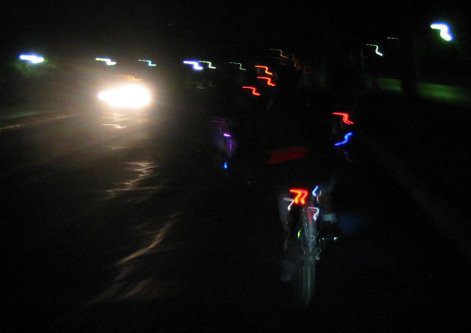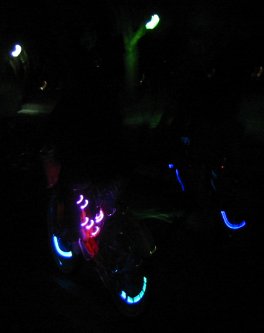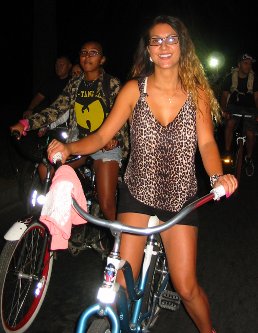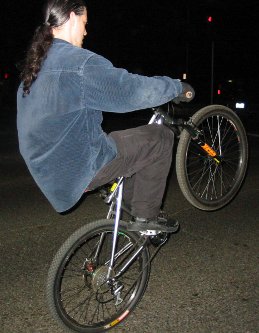 That guy riding on his back wheel was able to stay up like that for hundreds of yards at a time. When I first saw him riding I was worried I wouldn't be able to get the picture before the stunt was over. Turned out I got the camera out, charged the flash and took the picture with time to spare. Probably could have tried again if I'd wanted to. Good balance!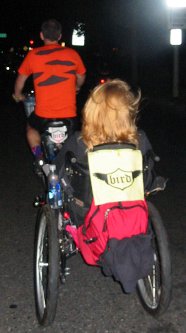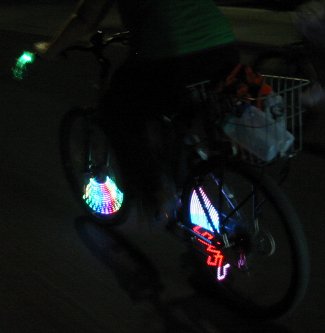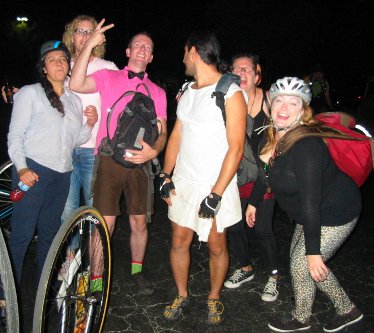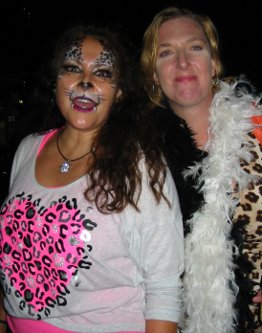 By this point in the evening most people were more interested in having a good time than anything else. I just rolled with it and had a good time to. Thank you Bike Party for an awesome evening!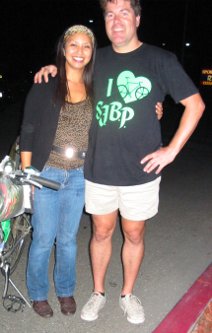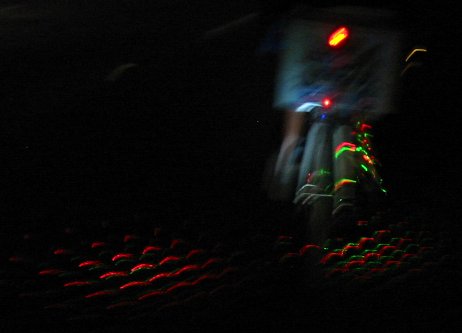 At the end I wasn't in a hurry to go home for some reason. I wandered around picking up bike party's cast off glow sticks. Then I arranged them on my handle bars. Don't know why I took that last picture, but I'm sure the glow sticks are what make it interesting.