Was on the route committee for this ride. Our objective was to find a flat route that worked starting at San Jose City Hall. Julie's objective was a route with lots of Harry Potter references on it. She started out wanting the first regroup at Happy Hollows, because Harry Potter has a "Deathly Hollows", but in the end we couldn't get the key to make that work. Another objective was to have the 2nd regroup near BART, and we succeeded with that. Intending to do background research on the theme I got together the above movies, but sad to report I didn't see them in time.

There was some participation in the theme.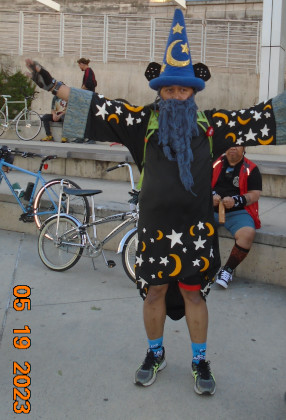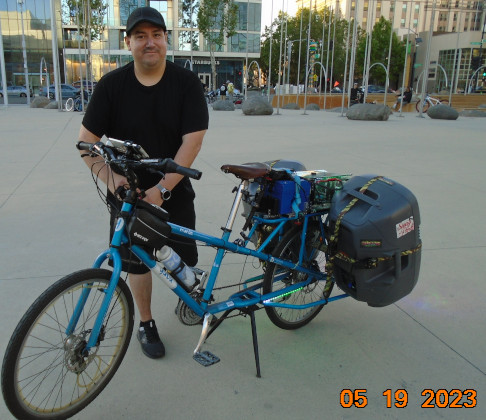 Bigger news was stuff like Jarek showing up on Blue Baboom for the first time in seven years or something like that. There were lots of riders who hadn't been around for a while. They'd say "It's been a minute!" when I commented on how cool it was to see them again.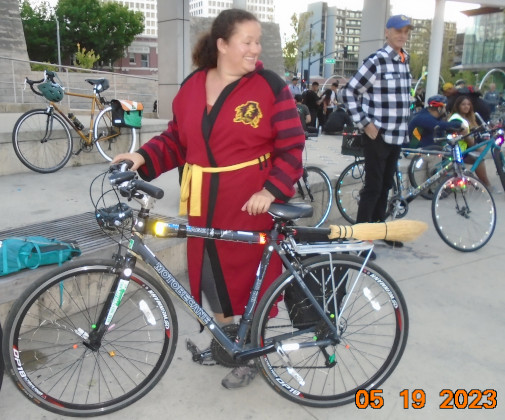 Jacky brought her grand daughter. She'd been a babe in a basket the first time she'd ridden with bike party, and now she's mostly grown.

Julie was my co-leader and did the theme quite well as a quiddich player.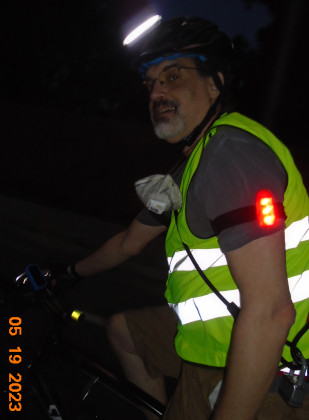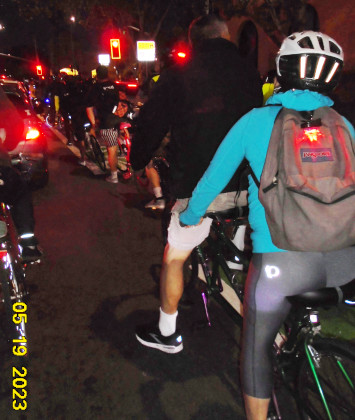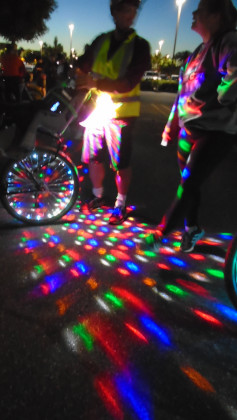 While we rode along Ian talked about this friend of his that's currently on the Space Station. He knew the guy from launching rockets with him in the Black Rock Desert. All the stuff they do to get people up into orbit is magic to me!


Yup. We stopped for red lights and stayed to the right (mostly).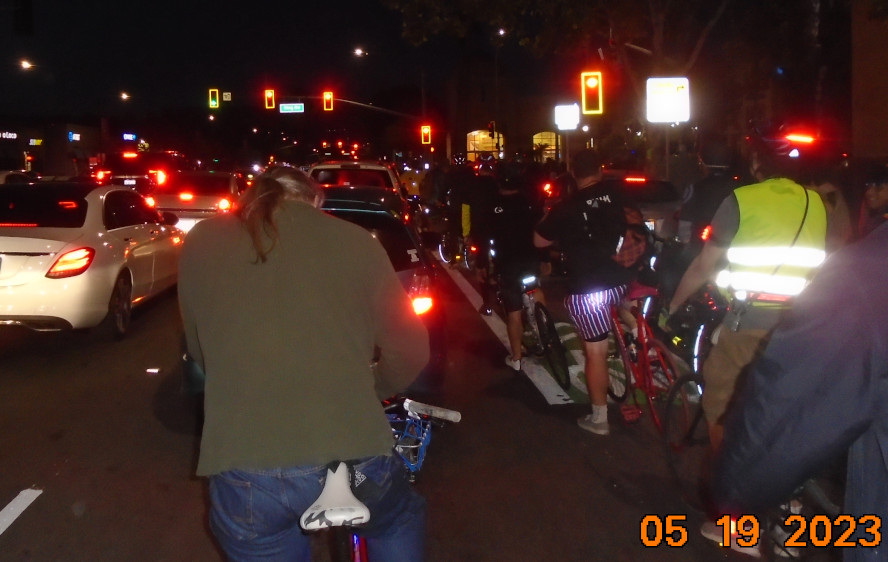 The roads on the east side were quite busy. Didn't hear any bad news, so it must have worked out okay.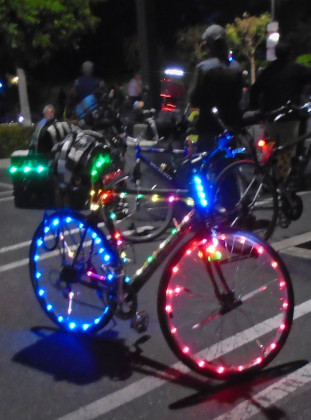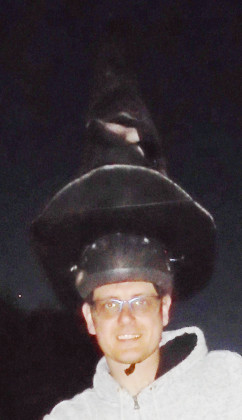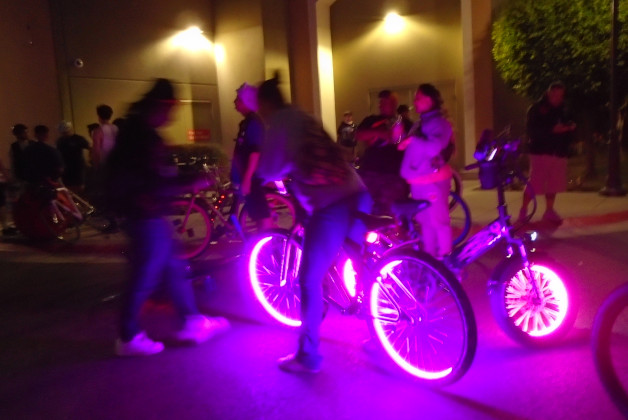 At first I looked for theme participation. After I realized there wasn't much of that I mainly focused on the magic of the lights.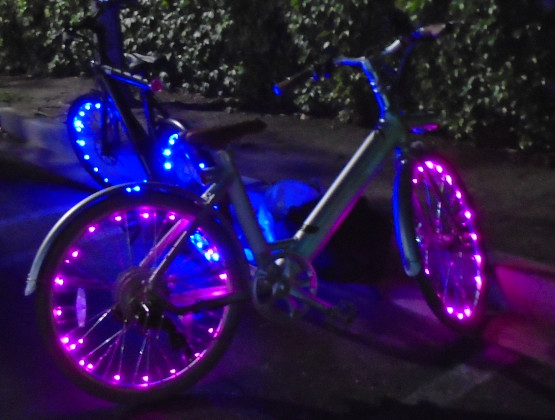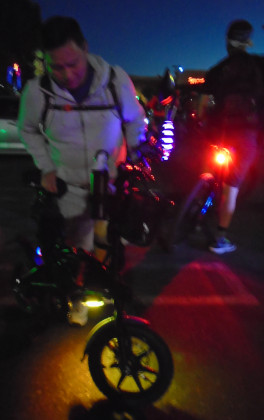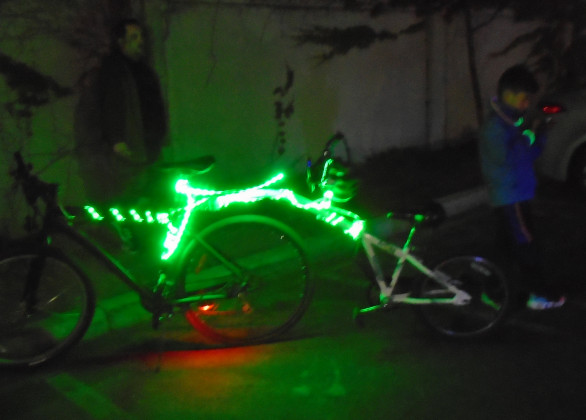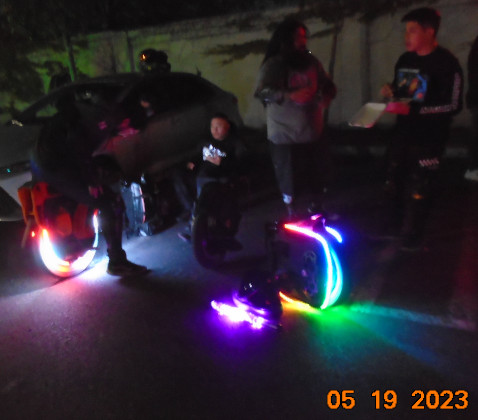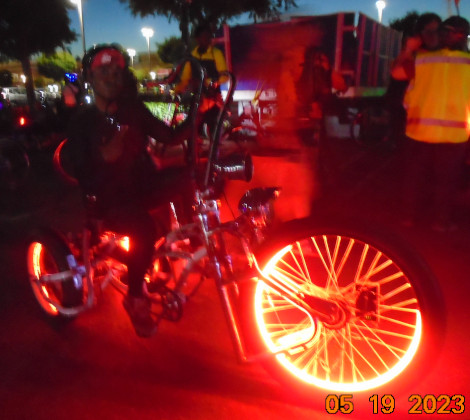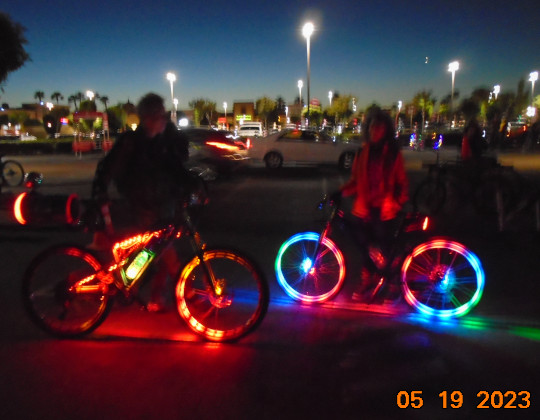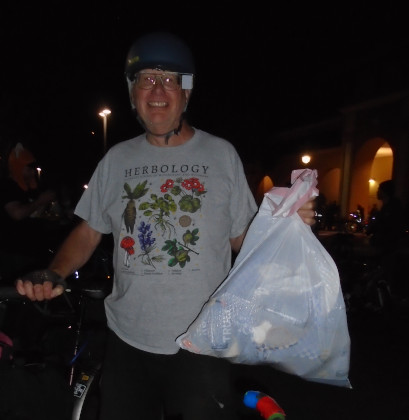 Daniel performed the feat of making our trash disappear by gathering it into bags. The raven trikes weren't an option because the route didn't have a good hot route for those riders. Gotta do better with that angle next time!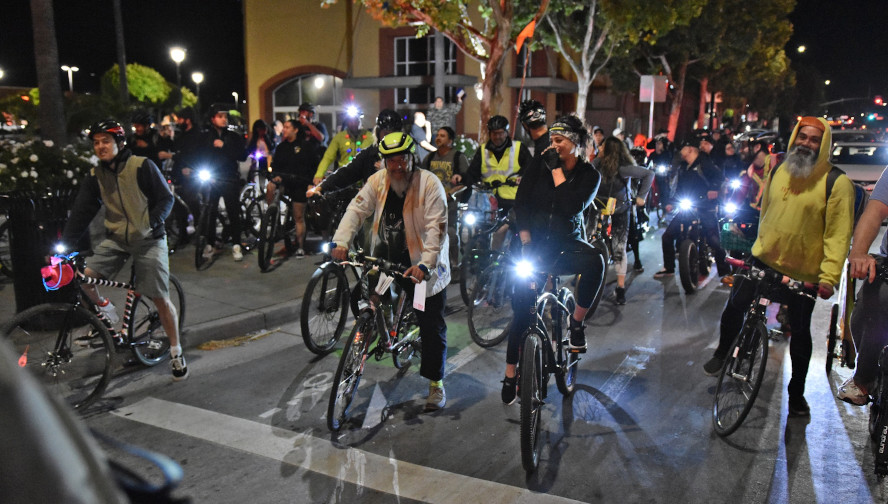 There were cops blocking the exit we would have used, so many of us went overland to the street. This is a Lloyd Cha photograph. Hope he doesn't mind that it's here.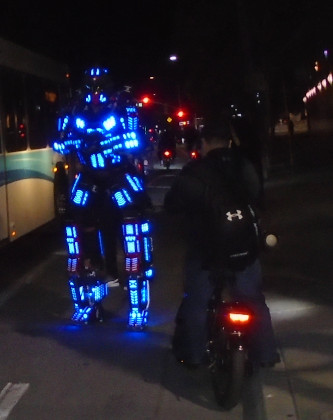 Of the many "Wizard" things on the route, the only one I took a picture of was Wizard Court.


89