My camera isn't that good at taking pictures in the dark. I've known that for years, but this time it was a limiting factor in the pictures I could take. Since bike party is all about enjoying the moment anyhow, I just decided to do the event in a blurry mood. There were moments of clarity, but mostly it was just art this time...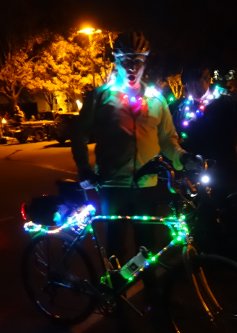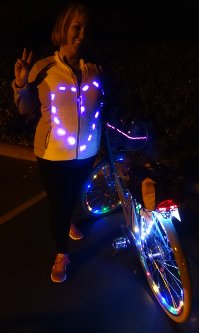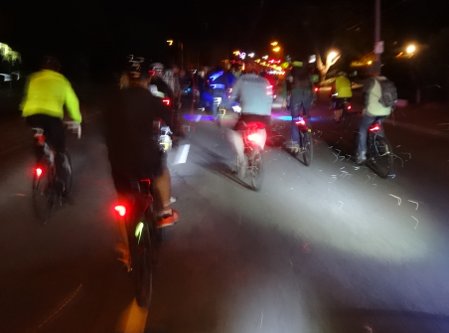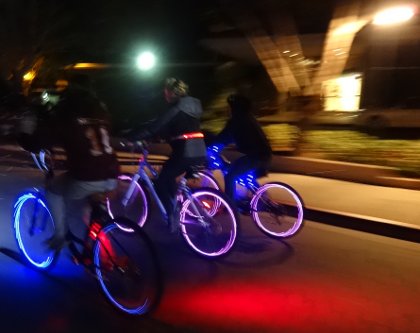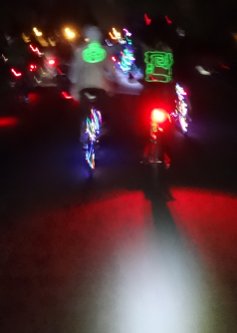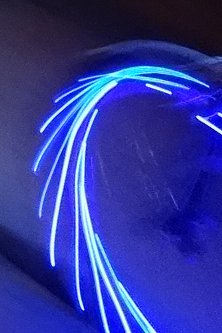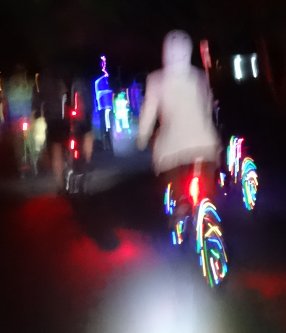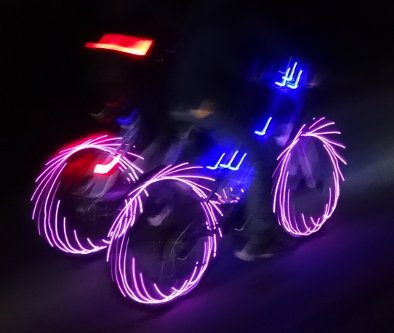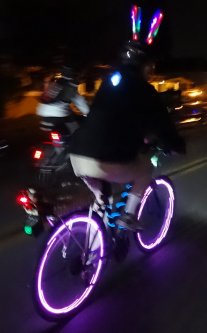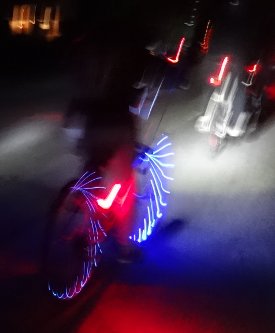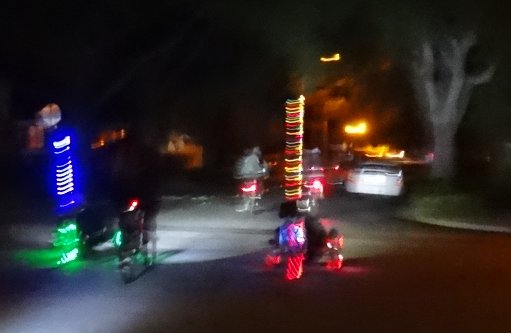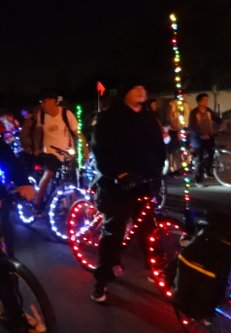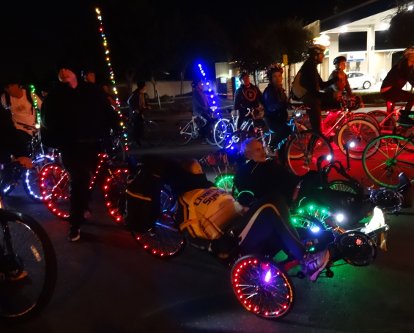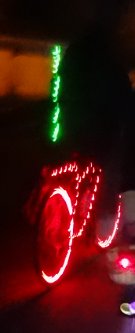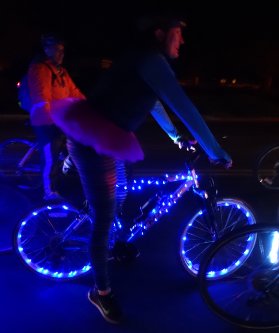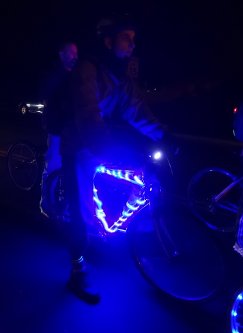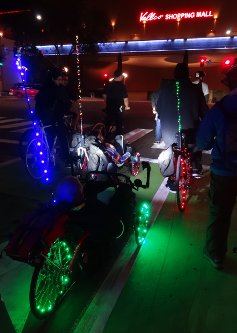 Vallco was about where the regroup was. It was spread across several parking lots. I didn't see all of it.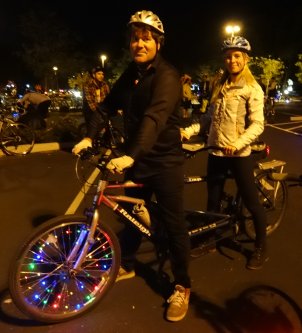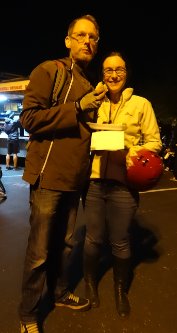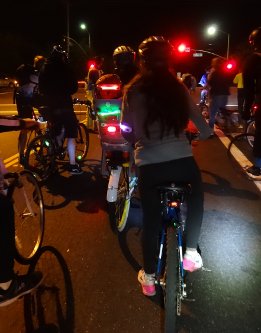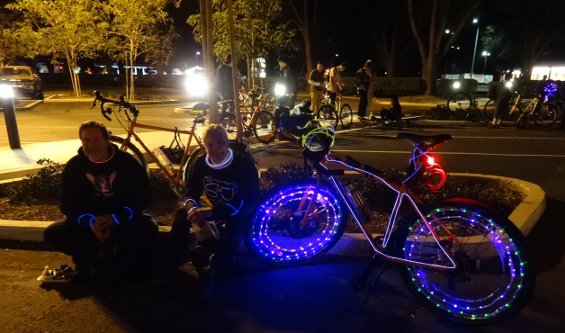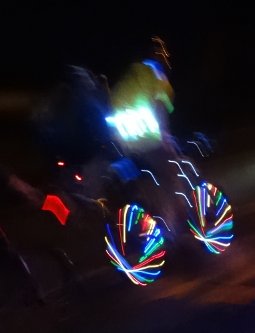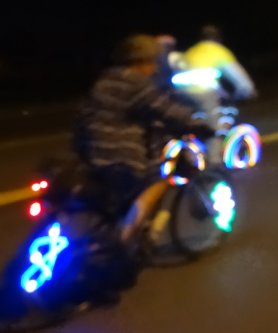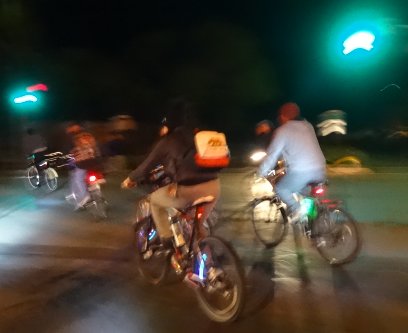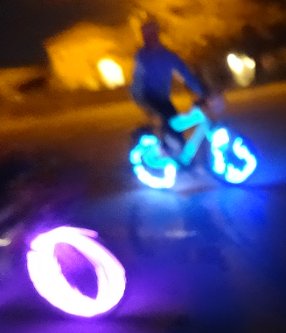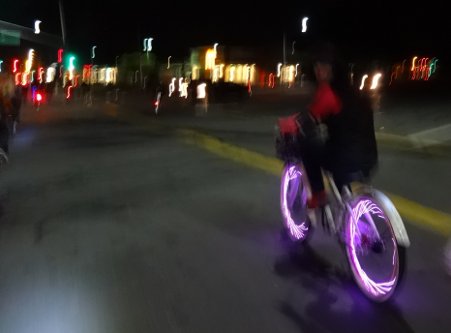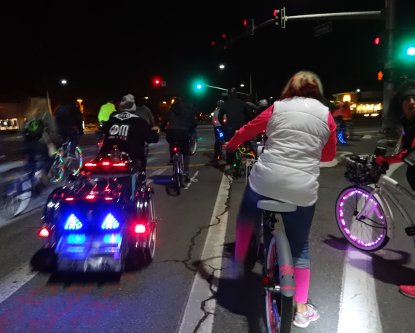 You know a picture was taken right after the light changes when you see a green light with wheels so still you can see the spokes in low light.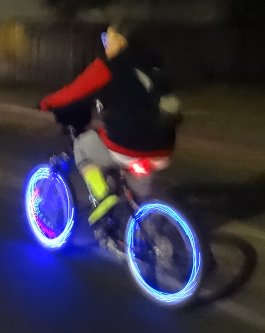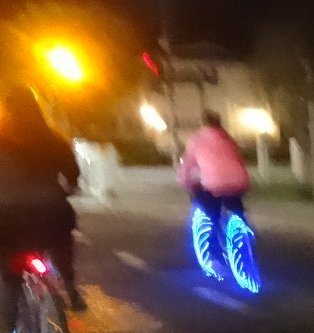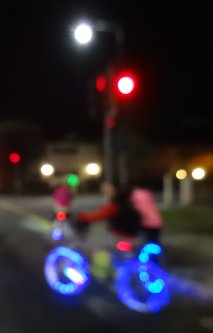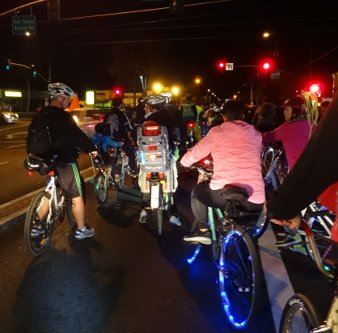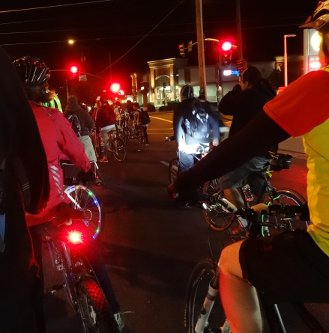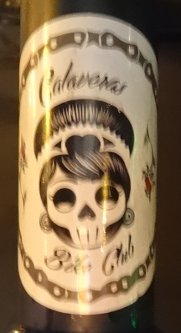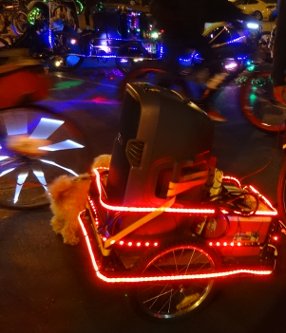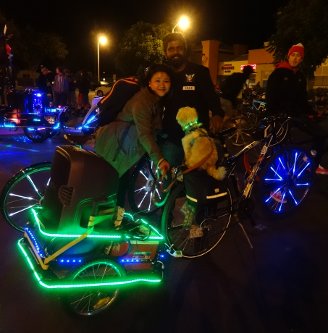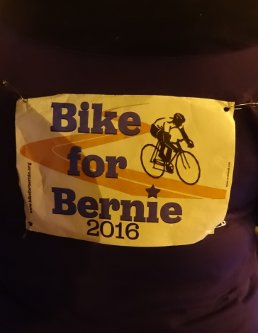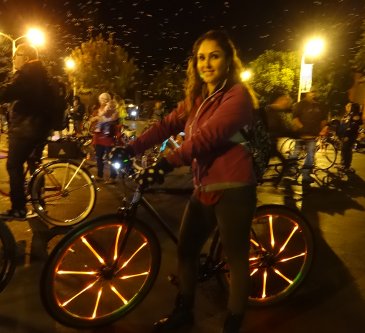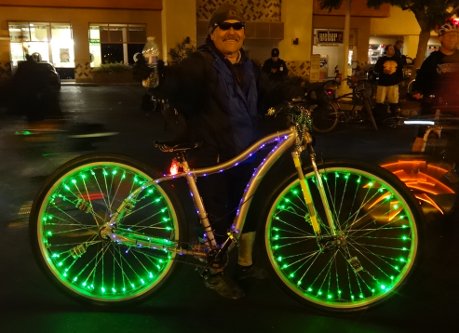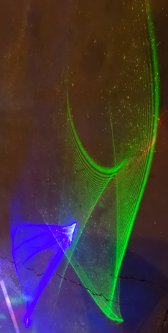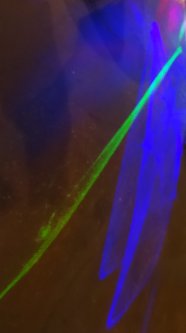 The light show coming off that recumbent trike was really something else.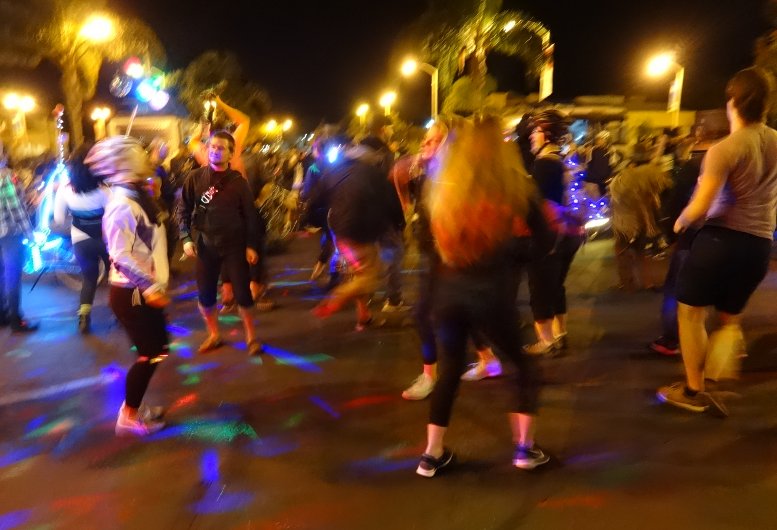 DJ Stealth Duck was keeping them dancing. I joined in for a while. After the music stopped the reality of cold weather and miles to go set in. Usually after the second regroup bike party sort of melts into the landscape, and this time wasn't any different. Riding back to the end I had gloves on, which doesn't work for taking pictures. Ended up riding with a smallish pack that was going a nice speed.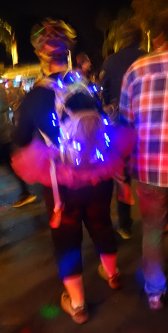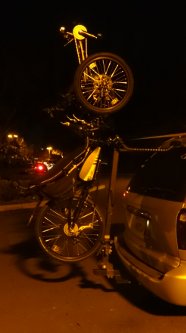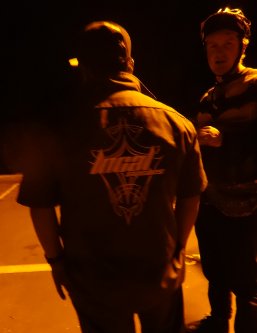 The feeling of "we did a good thing and a lot of people had some fun" was in the air at the end. Most people didn't stop for long, just packed up and went home. There were a few that weren't ready to leave yet and we sort of lurked under the lights in the parking lot corner for a while. I asked Ralph about the "local cycles" on his shirt and he explained that it was a local bike shop in the NYC area. He'd worked there long enough that he got the shirt with his paycheck or something like that. It was classic blue collar work wear, The kind of thing that's plenty warm enough for a really drafty workshop in the northeast. A really great shirt, all things considered.