Because Further Confusion (the furry trade show) was the same weekend Bike Party decided to make them feel welcome by having a furry theme for this ride. At first I was afraid this was going to be one of those "I don't get it" themes. The kind where participation is limited to a few hardcore individuals. Then I started noticing that a lot of people had done "something" to participate!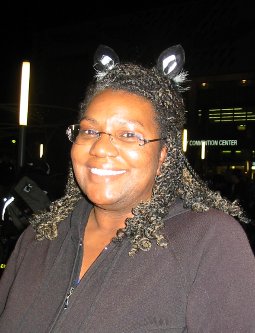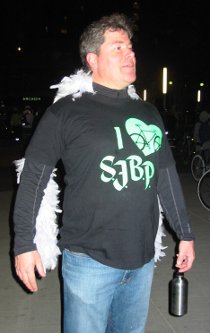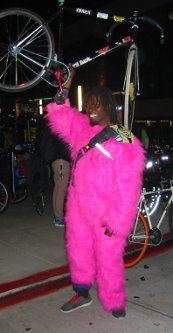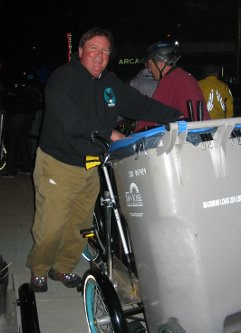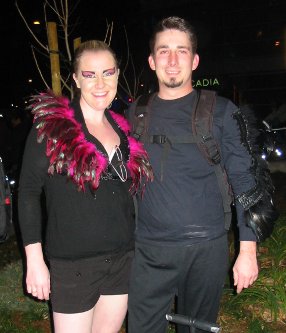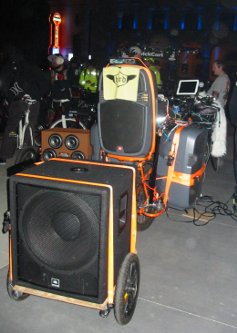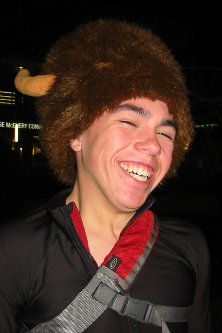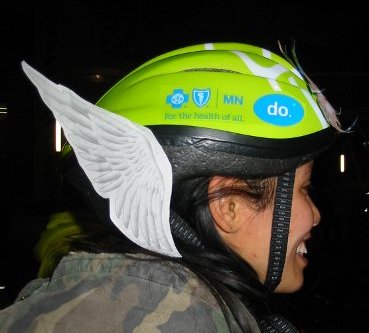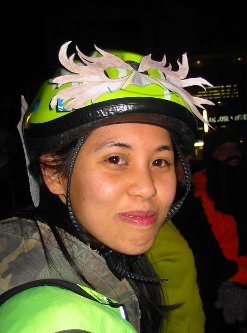 I asked Linda about the blue on her helmet. She said it was from her Minnesota days... Now I'm thinking she can recycle that look as Mercury for the Ride of the Gods! She had wings on her feet to.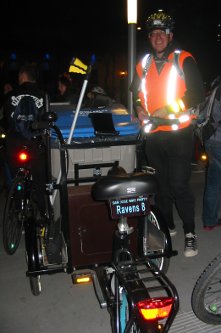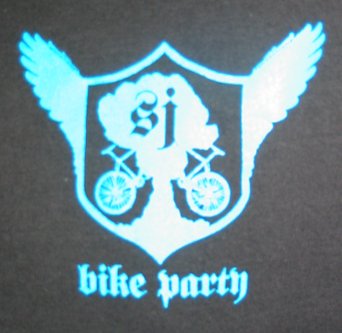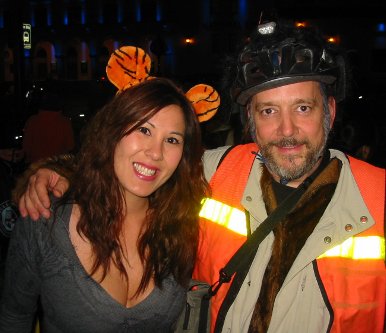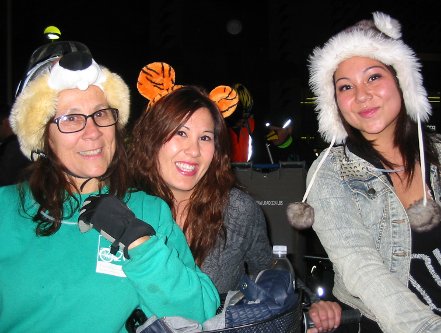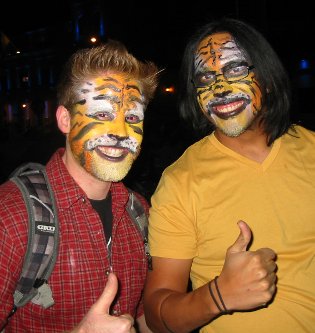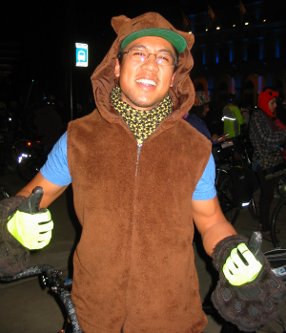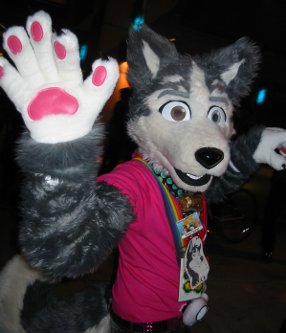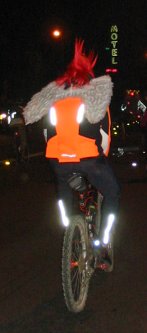 Going past the furry convention we saw a few really furry individuals. Probably that pink pawed dog would have trouble riding a bike and being safe like that, but seeing them was a great experience. There were a dozen animals there, but my camera couldn't recharge fast enough to get any more of them.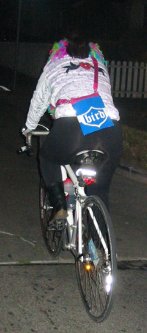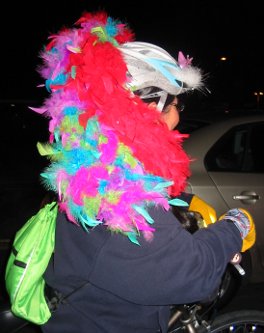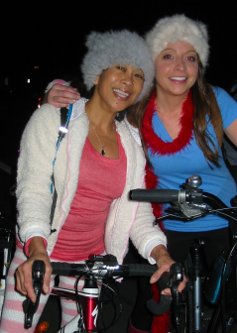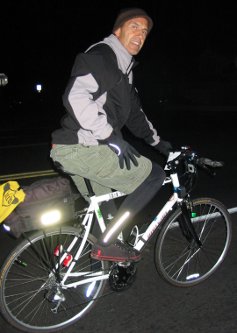 Ed has now ridden 52 consecutive San Jose bike parties... His record continues to stand taller!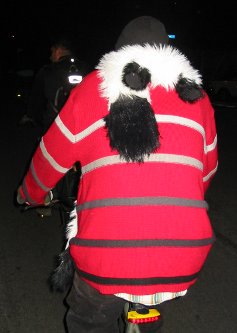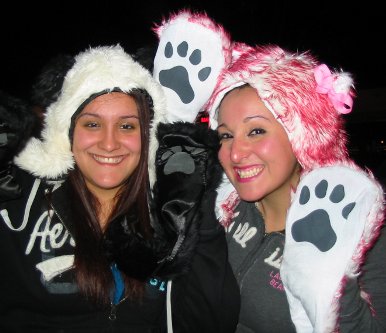 I know, there's nothing furry or feathery about that reflective backpack, but it sure was easy to see!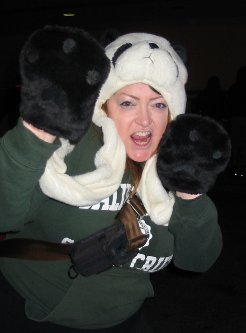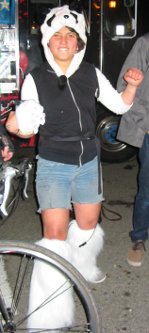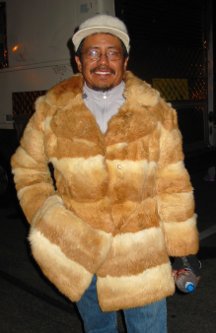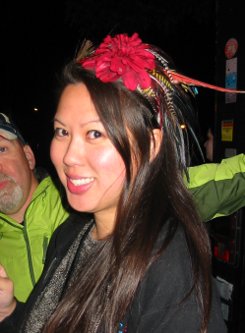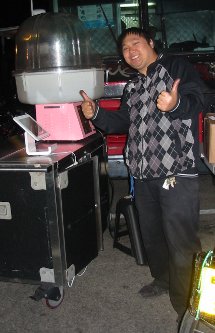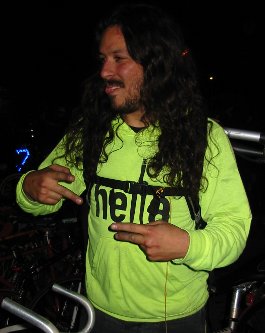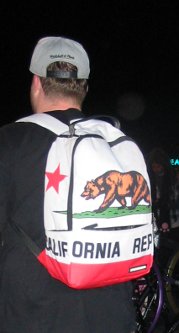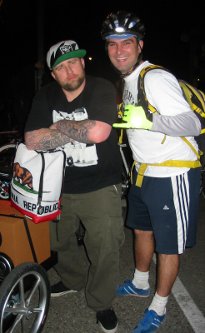 The guy with the glow in the dark cotton candy stand was doing his first bike party. In fact he is so new to vending that his battery went dead in nothing flat. When I talked to him he had a friend bringing down a generator. I gather that solved the problem, because later the Ravens reported getting a lot of paper tubes in the trash, his cotton candy delivery strategy.

Yup! The bear on the California flag counts as furry, just like Justin's hair. BTW: The guy in the white shirt likely has the most common guys name in Bulgaria. How's that for a furry statistic?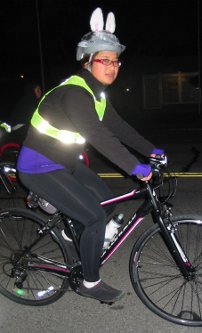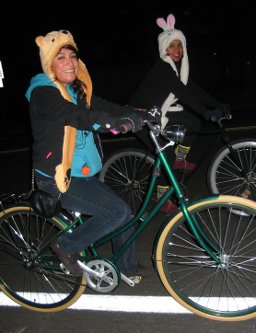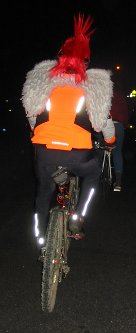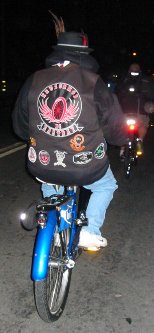 Ear hats or feathers on the back were on theme to.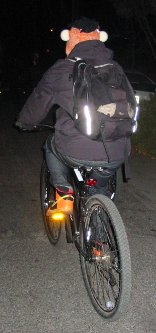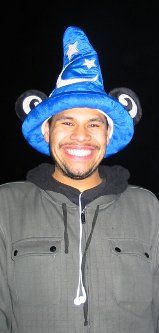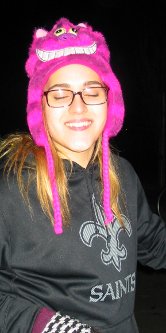 Mickey Mouse was furry to, right? Even in Fantasia?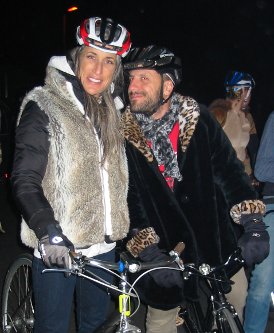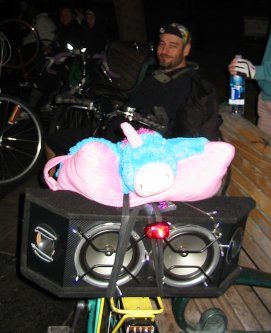 I think that's a furry flying unicorn pig thing on the speaker of Andrew's bike...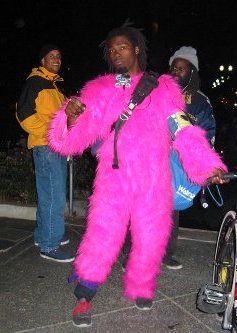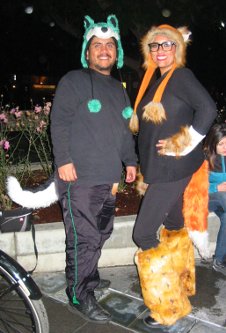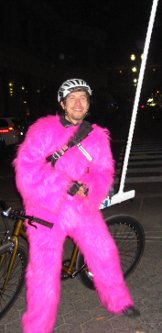 Ronnie, the guy with the white pole on the back of his bike, was our ride leader. A great time was had by all. He did an awesome job, and a lot of other people stepped up to. Thank you San Jose Bike Party for another great ride!