We were just going to have another Formal Ride, but then Prince died. Turns out, lots of the bike party leadership worship the guy, so through the magic of good ideas this months theme became "The Purple Formal Ride". Being purple challenged by wardrobe, I wasn't that into the idea so I started slow on doing something for it.

At first I was going to just wear this fine award because it has a purple ribbon. Then people started posting pictures of their purple shoes and purple cummerbunds and all kinds of purple awesomeness on facebook. I got that "I want to be on theme" feeling and ran out to Goodwill, where I got this purple checkered shirt and tie. I figured that would be enough of an "On theme!" look that I could take pictures of other people's themeyness. Sure enough, this month there was more on theme stuff to see than I could take pictures of.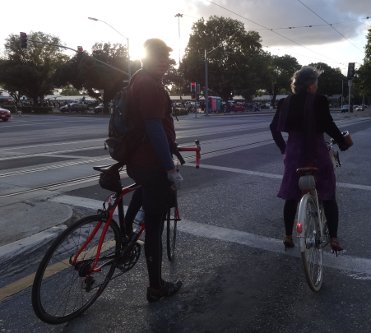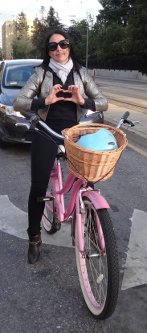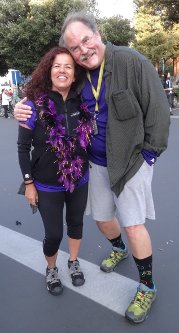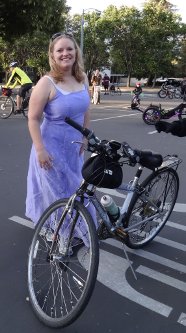 Some honored the theme by wearing purple versions of their usual clothes. Some honored the theme by wearing their formal clothes. Some honored the theme by dressing like Prince. It all added to the fun of the evening.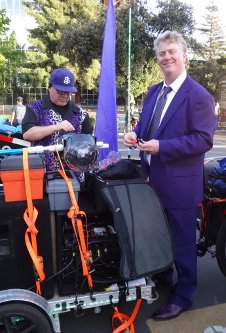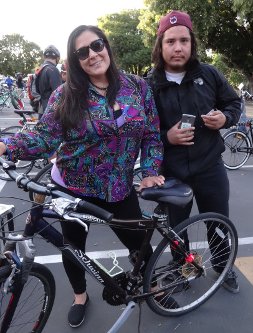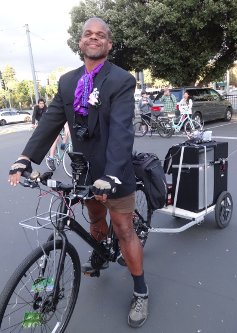 Joe and Mark continue to hand out minimal lights using grant money from the Awesome Foundation. These are adequate as minimal "see me" lights, but they should not be compared for the kind of thing you can get for $19.95 plus tax at your Local Bike Shop (LBS).

Wow! Sheldon has a sound trailer now. Usually he's just one of the best photographers of bike party. He's one of those people that's always finding another way to step up his game...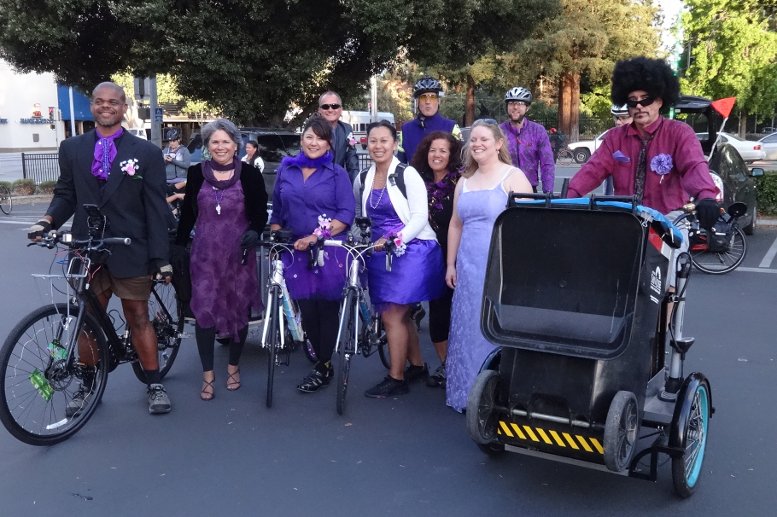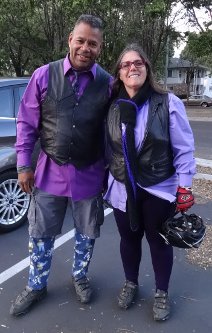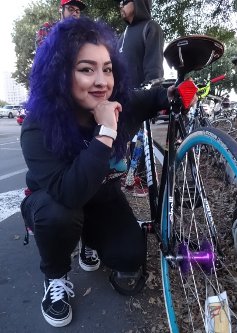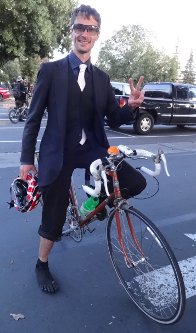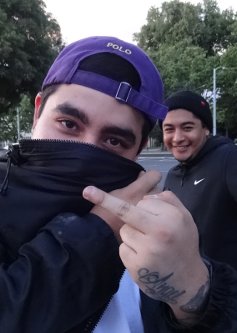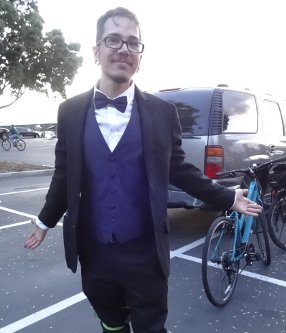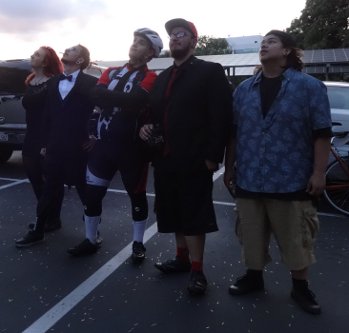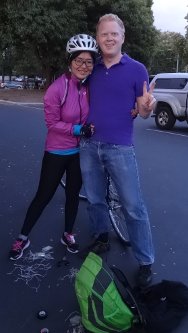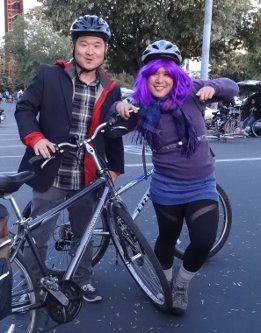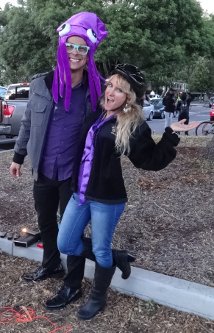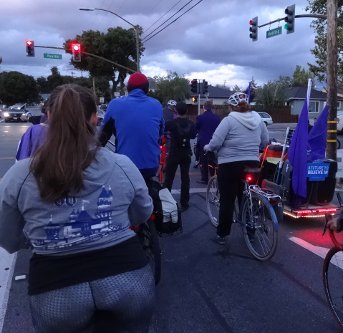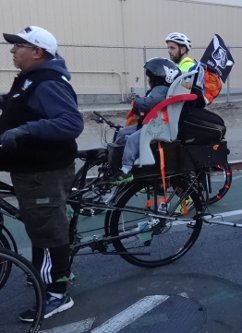 It's hard to see in the picture, but Ever had purple makeup. We're talking four shades of purple eyeliner, purple lipstick and a subtle purple glow. Later she watched my bike for me while I wandered around the first regroup, a service I am very grateful for.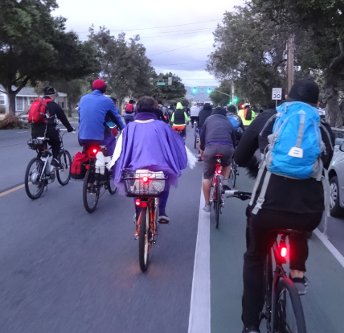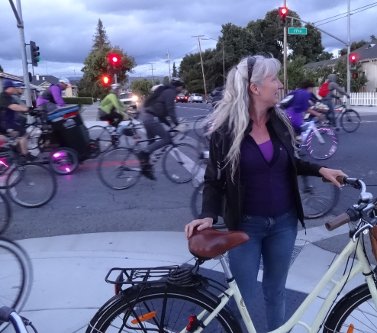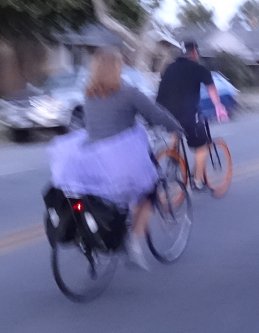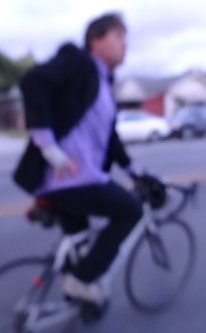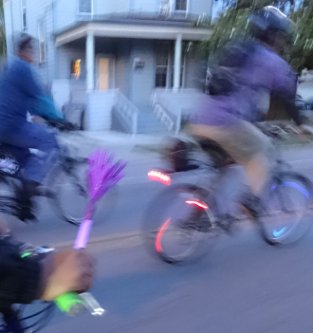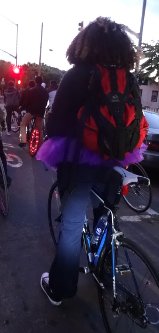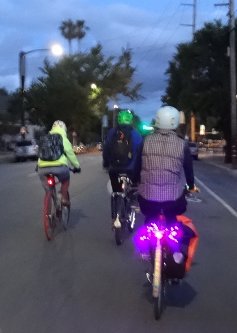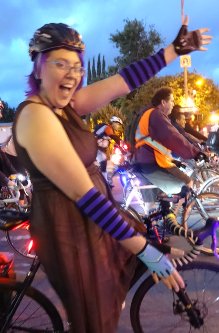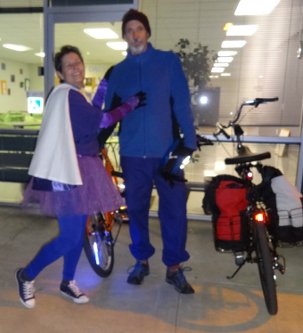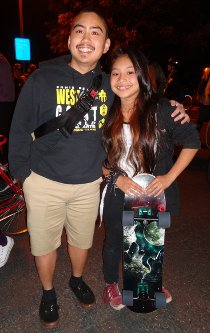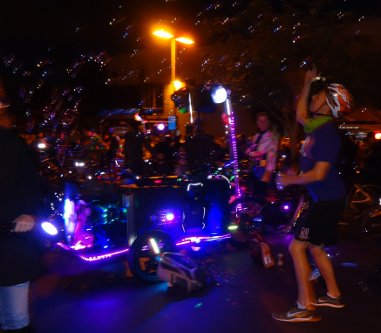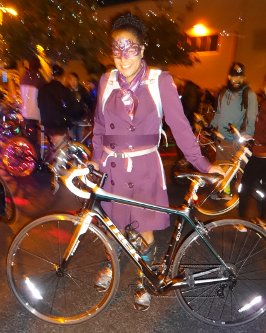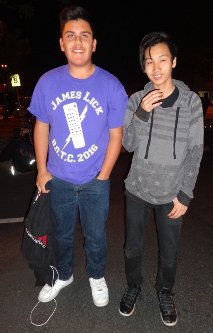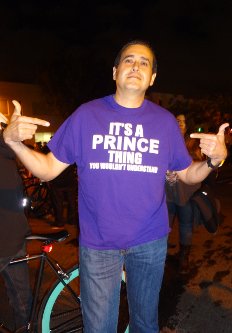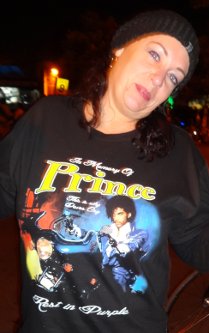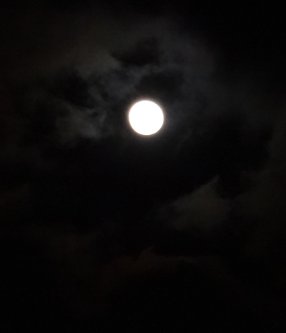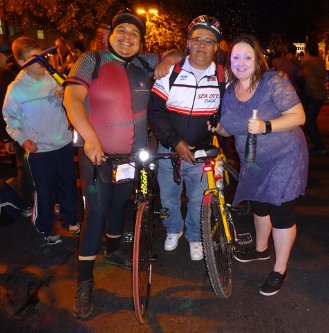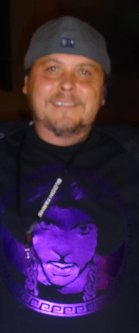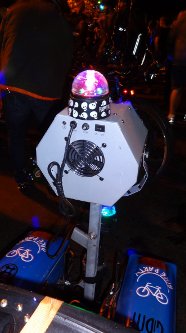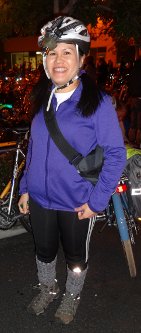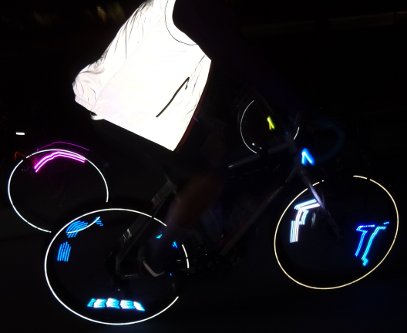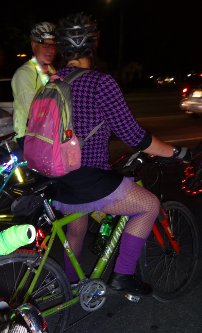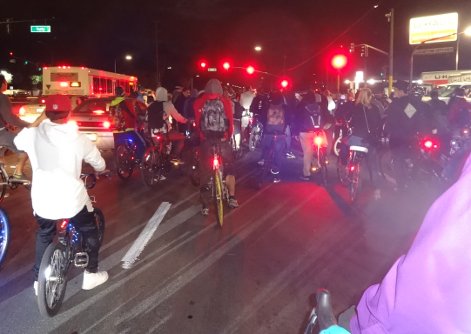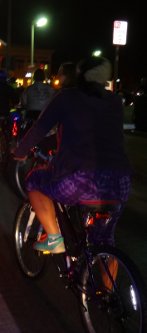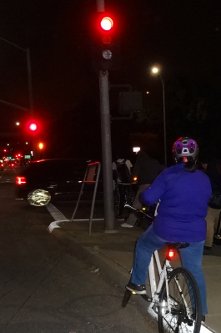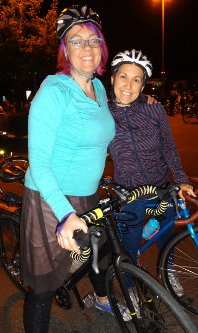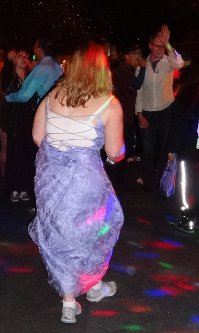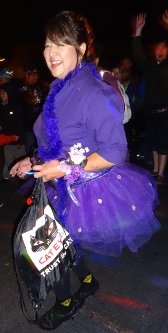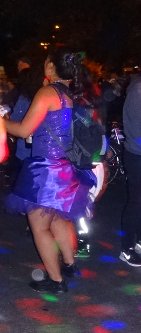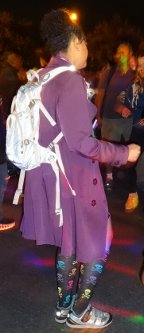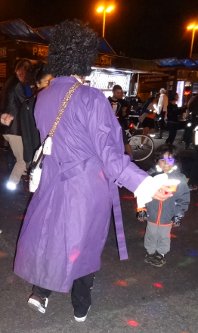 By this time it was a real party. Lots of dancing and having a good time. People were smiling all around.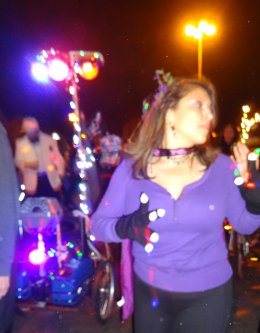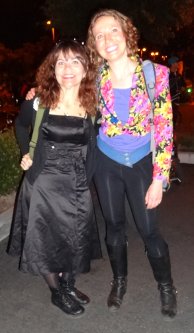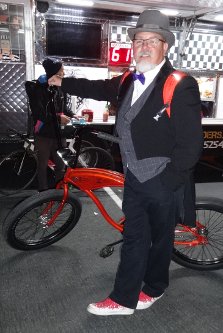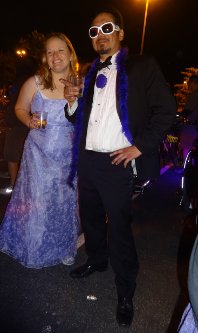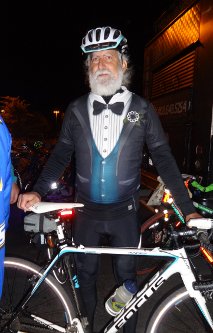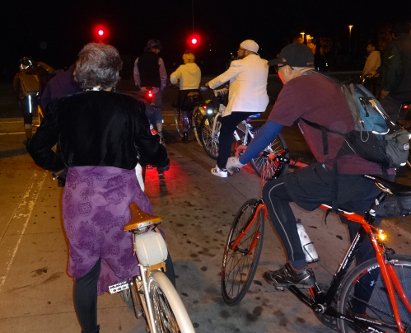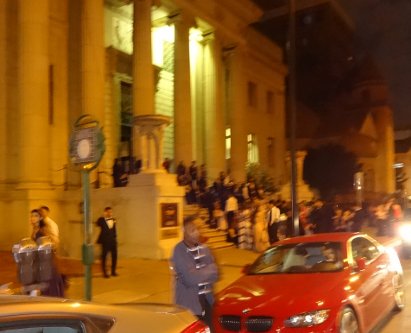 On the last leg of the ride we went past this ballroom where another formal was ending.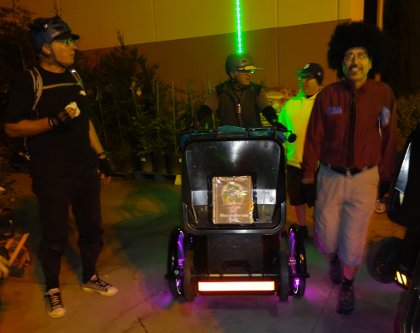 Later I heard that they only had enough volunteers to roll four raven trikes. It wasn't really enough, they were overloaded by the end of the second regroup. Joe put out a call "We need more volunteers to keep up with all the trash generated by the huge summer rides." He needs more people to step up. If you haven't done a tour of duty on a raven trike lately, please step up between now and October. Bike Party needs you!