SJBP's Disco/Donut Ride. Some riffed off the disco theme. Some did something donut. A few did something with both ideas.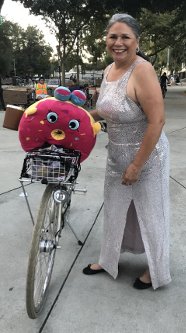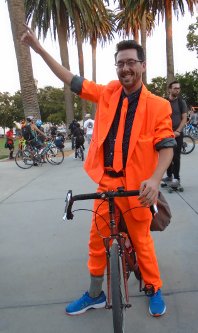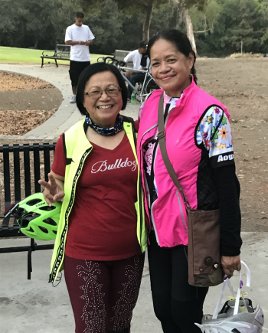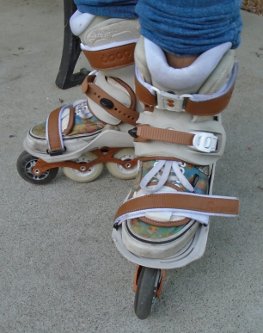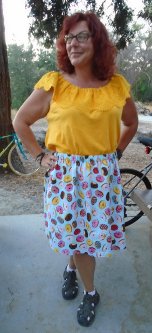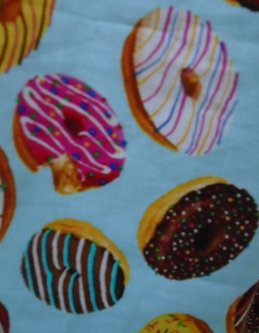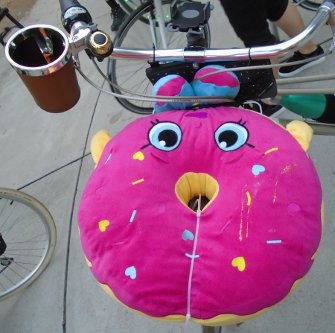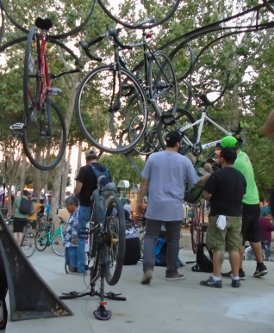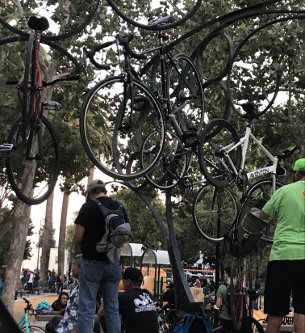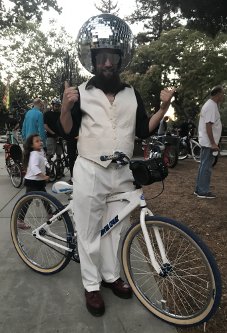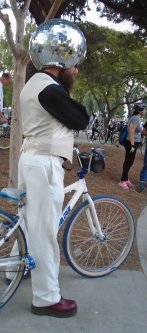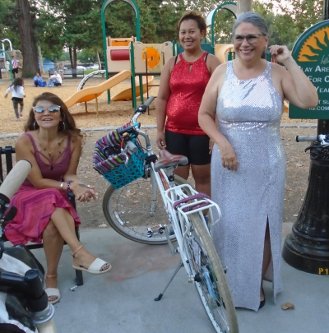 When you see similar pictures in this set, one was taken by Virginia (white vest [Anthony] straight on) and one was taken by me. It's interesting how the colors and details came out somewhat different.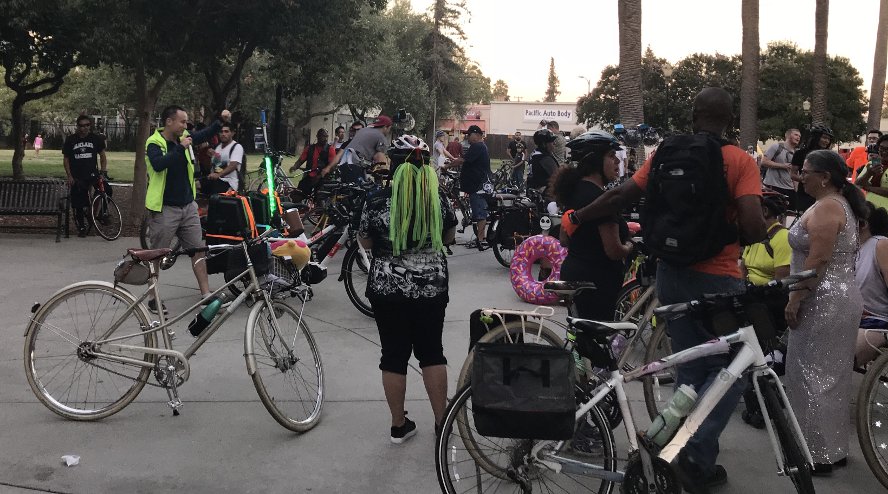 Most of the moving pictures below were taken by Virginia.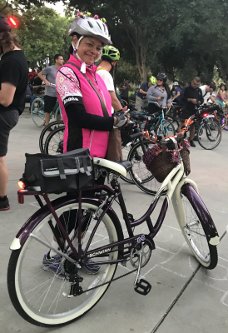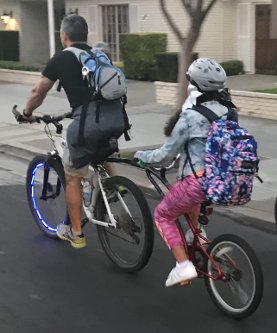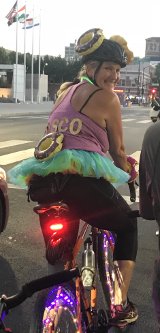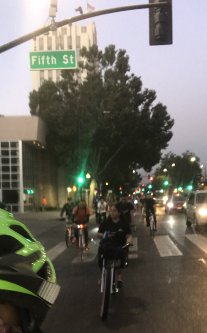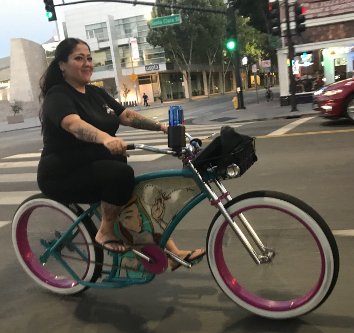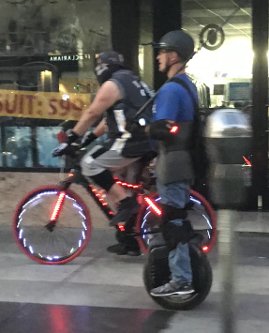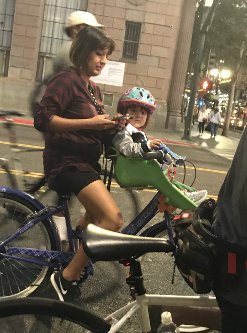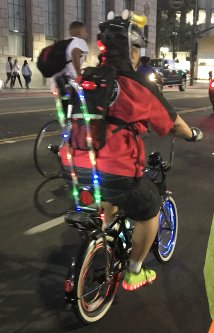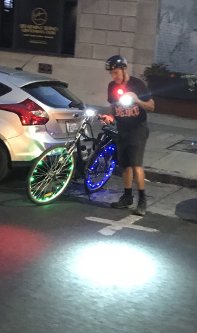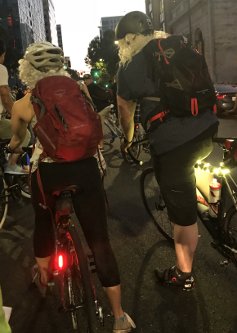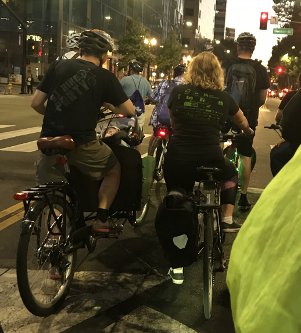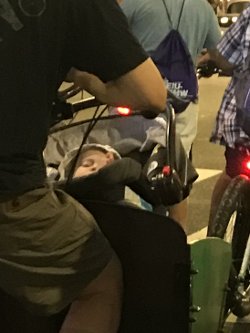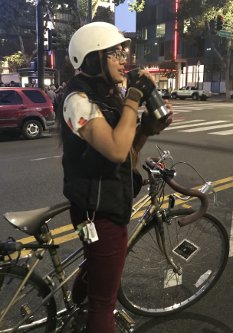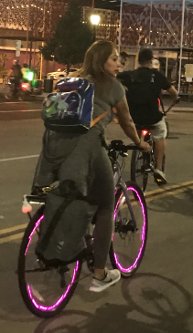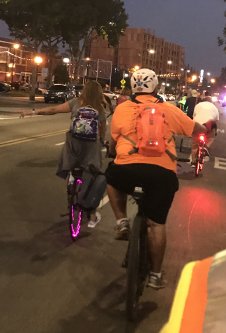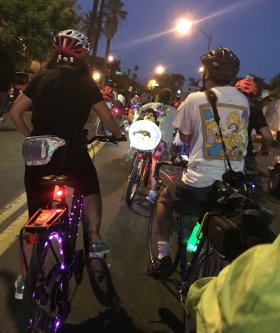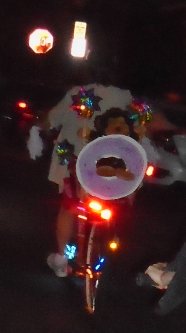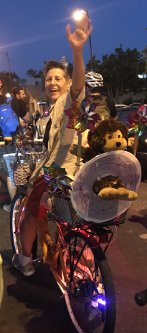 Her camera does a lot better in low light conditions than mine.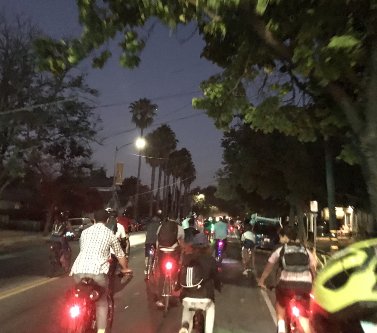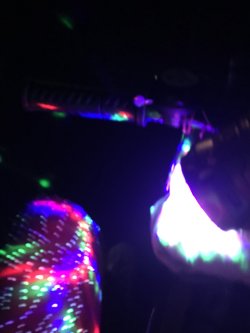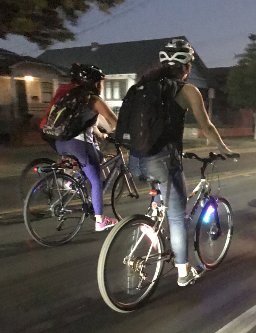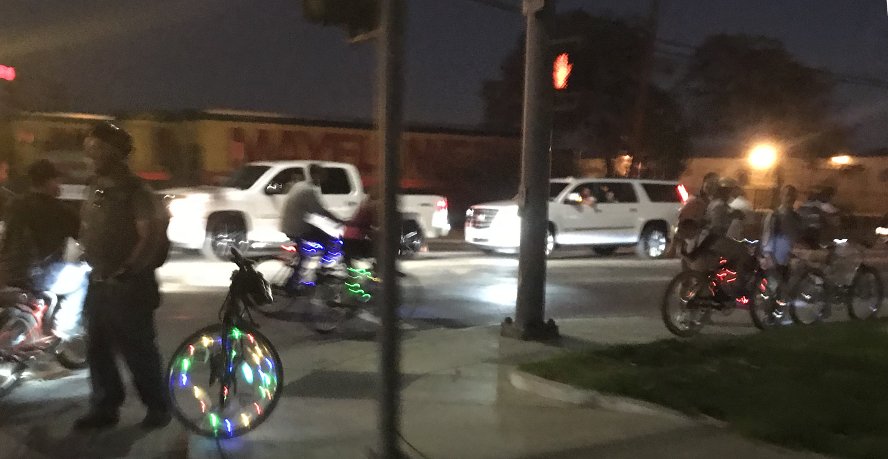 Ummm... It usually works out better when birds direct traffic from the sidewalk. Just saying...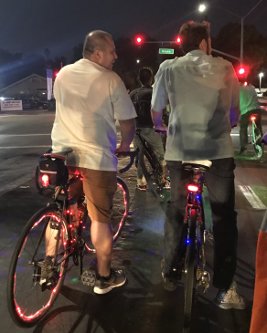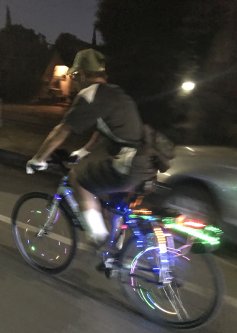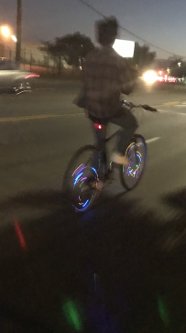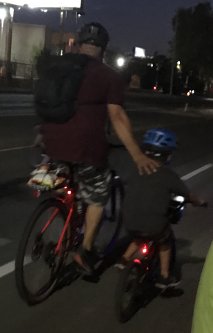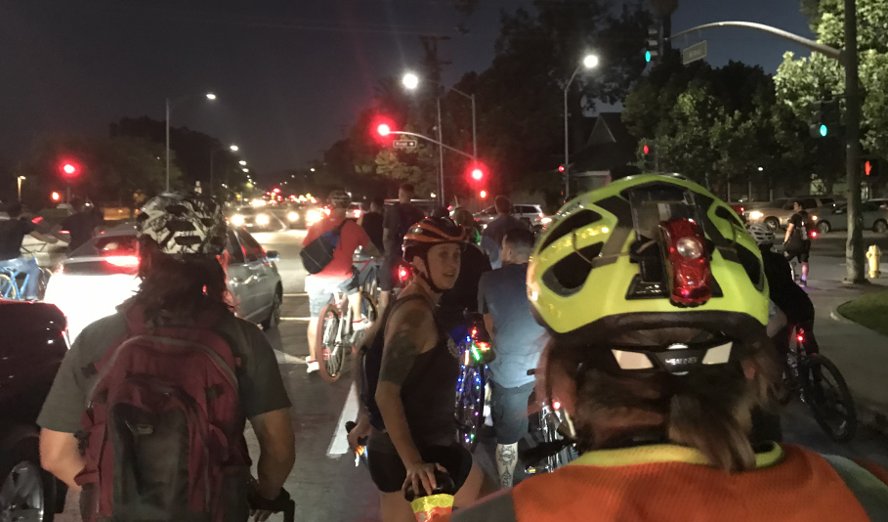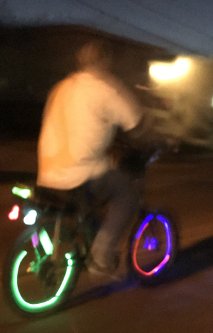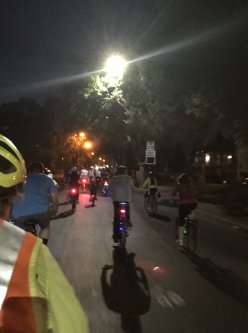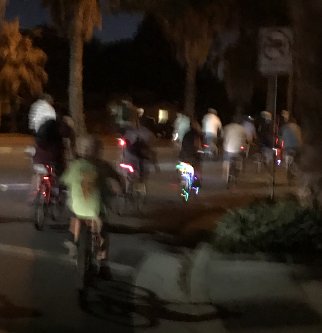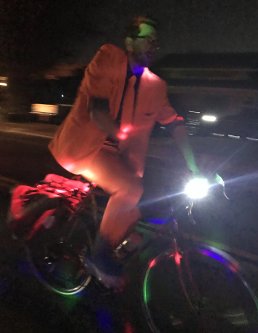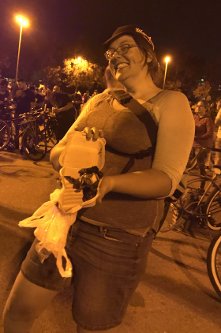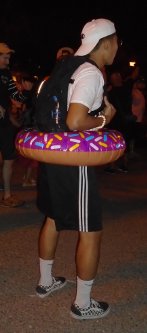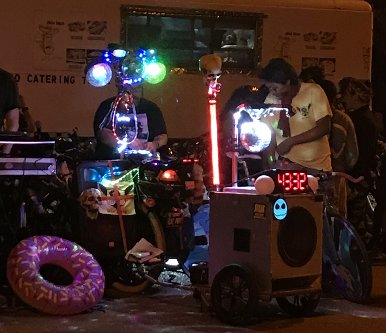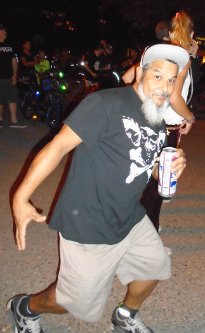 Virginia had promised to give Lauren a "gluten free donut". She'd thought "all I have to do is stop at whole foods and pick them up." Unfortunately, there seems to be no such thing as a gluten free donut. She did the next best thing, giving Lauren some gluten free dolmas. At least she got the first two letters of the name right... The story I got was that Lauren was happier to get dolmas than she would have been to be given donuts.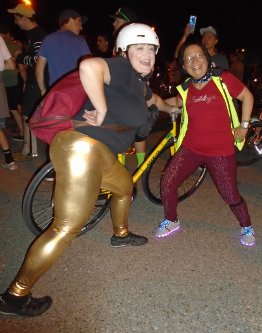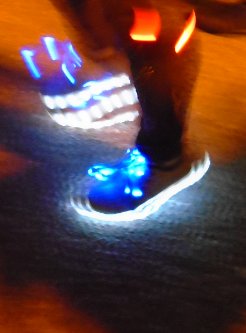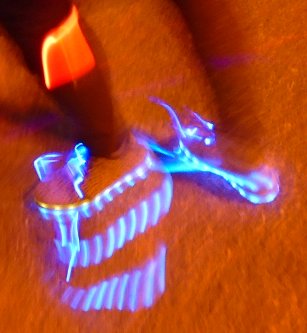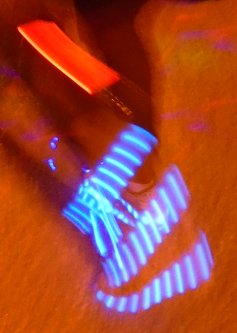 Most of the dancers didn't want to have their pictures taken. Just know they had a good time on the dance floor.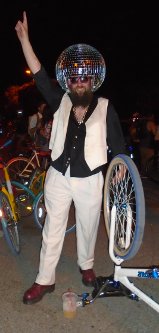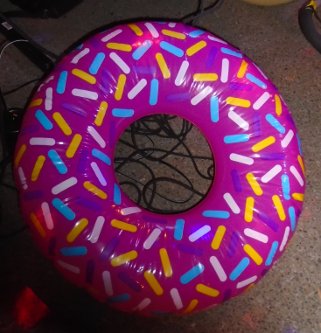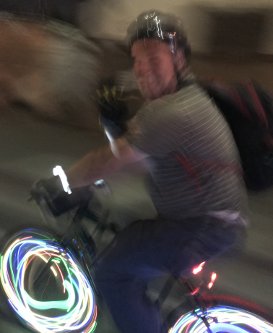 All too soon we were rolling again. Pictures from here down were taken by Virginia.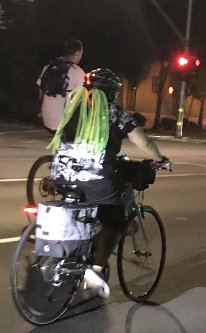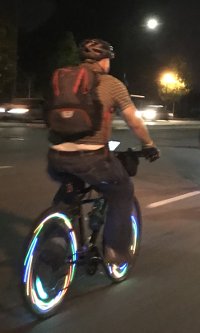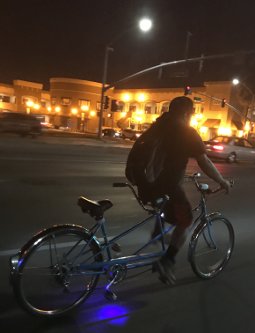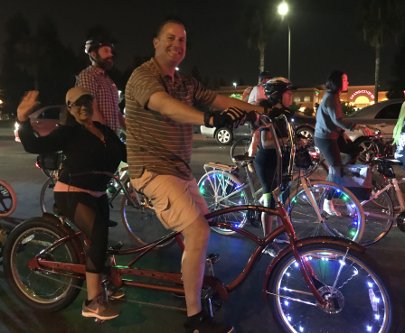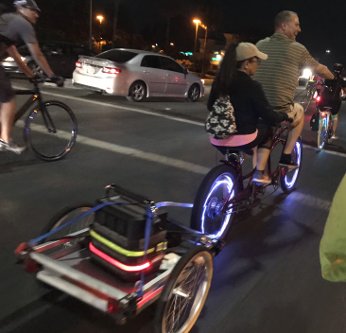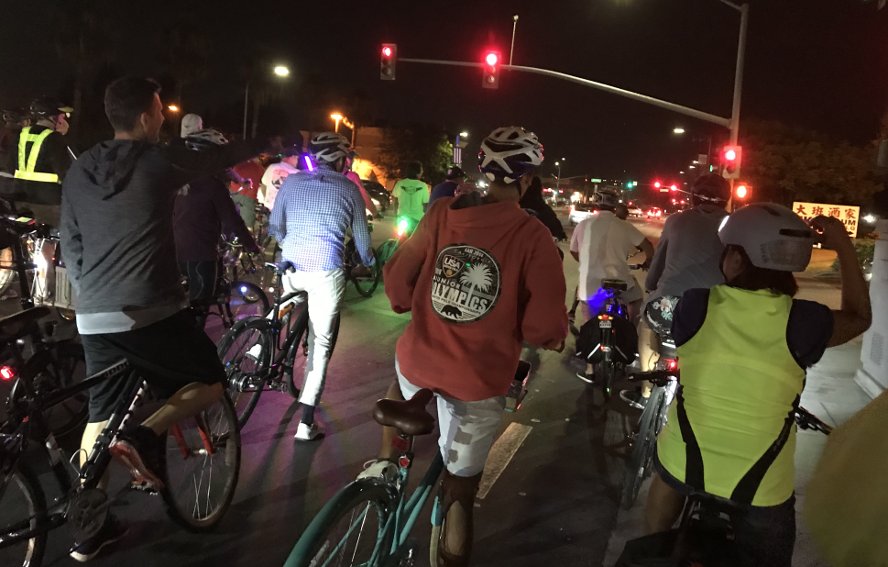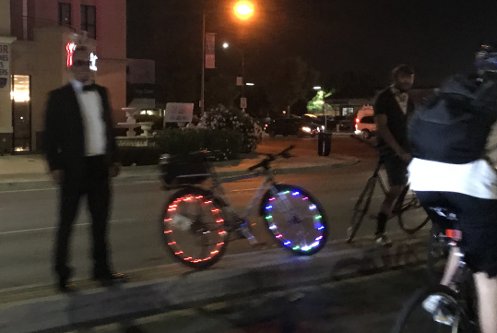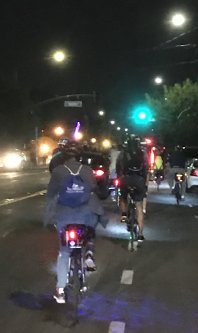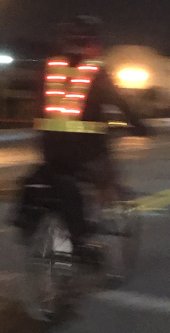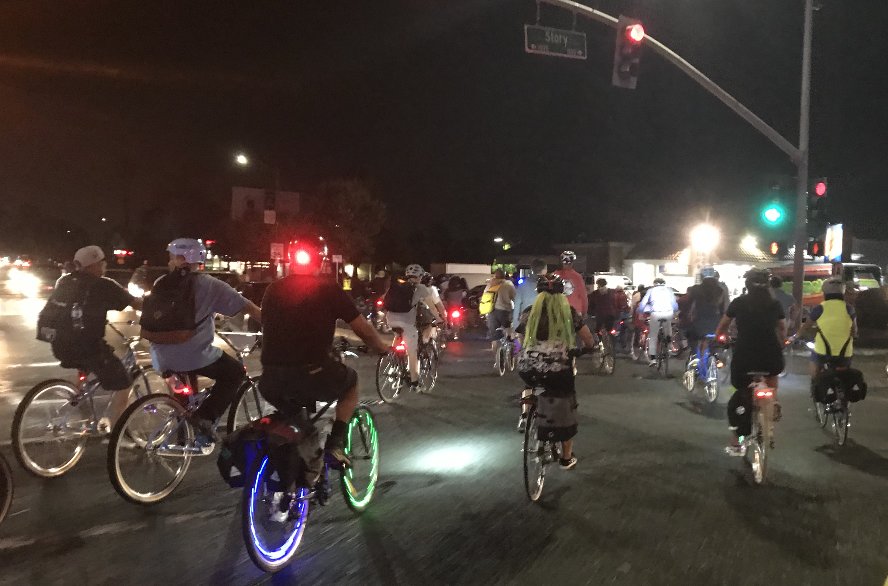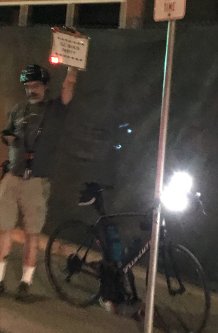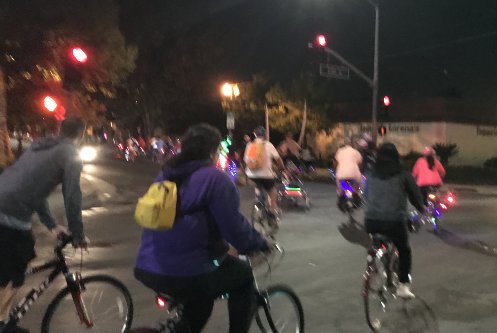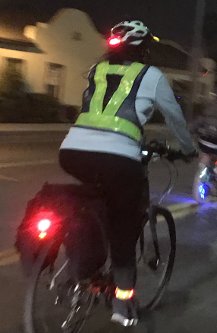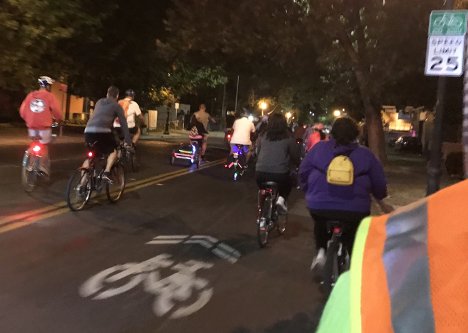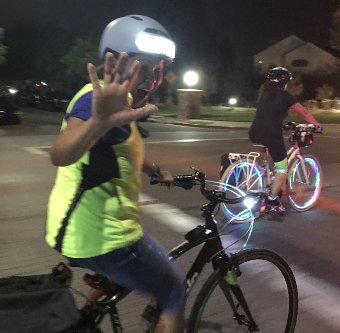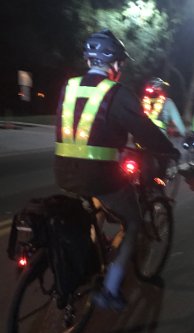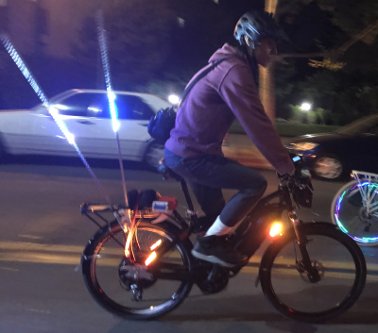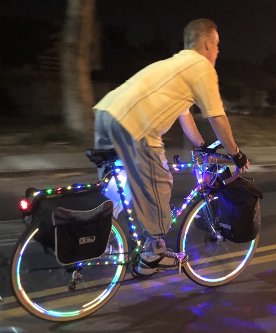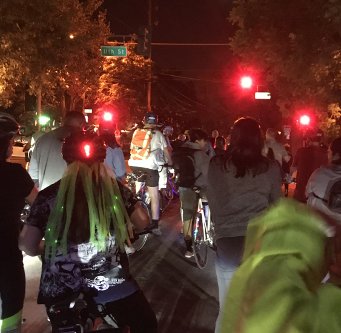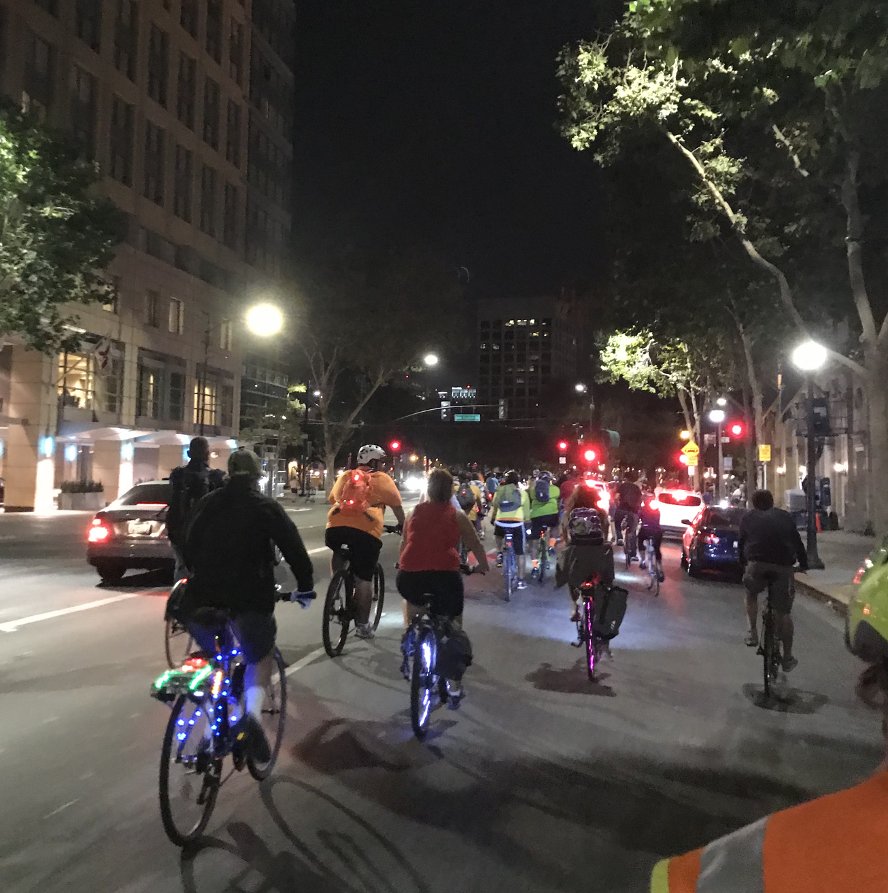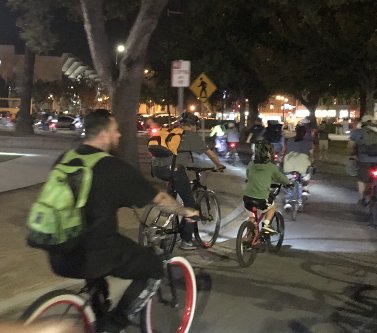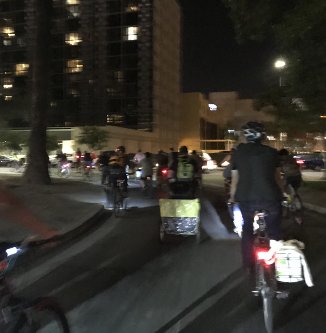 Chris used to be too frail to finish a bike party. Glad to see that his health has improved a lot!

This being "The Donut Ride" we had to do at least one collective donut. This loop around Plaza de Cesar Chavez was it.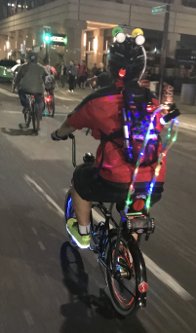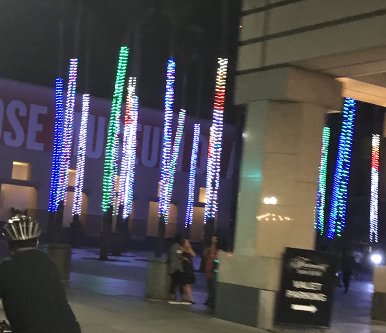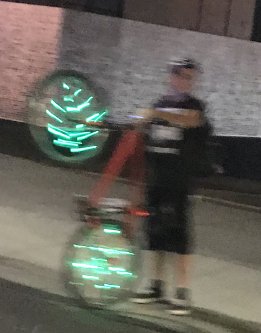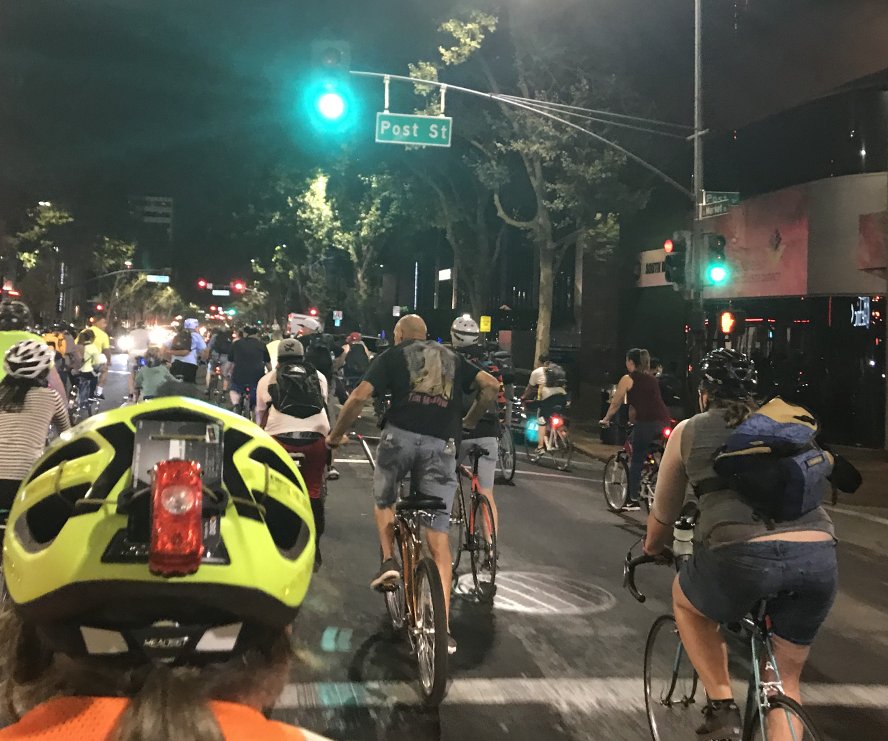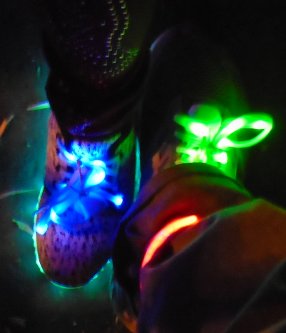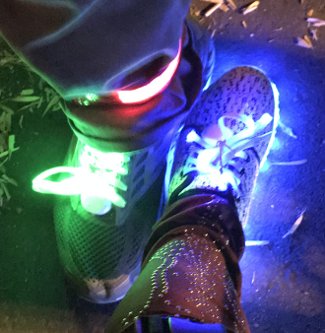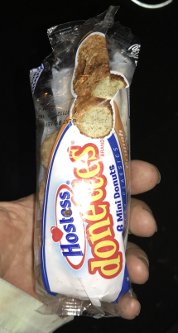 Had a great time. After everything else was said and done, we had a little donutish snack before pedaling back to Mountain View.