Bike Party started slow for me this time. None of the three starts was anywhere near Mountain View, so rather than work extra hard to make one of those I joined at St. James Park, where people were slowly trickling in starting about 8ish.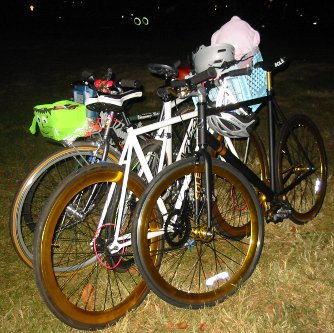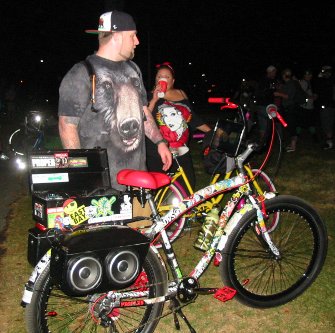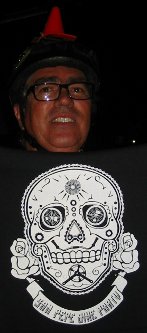 After I got there I wandered around being friendly among friends until I was inspired by these four bikes parked like an ant hill. None of them had kick stands or any of that stuff. The owners were just so good at going to the same place that they had learned to lean the things against each other in a stable unit. I started wowing about what goes into that and they gave me a "we do that all the time" shrug. I still think it's neat!

I didn't get the San Pepe Bike Party shirt until someone explained to me that San Jose and San Pepe amount to the same city.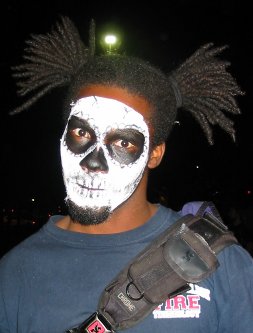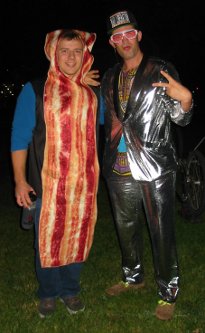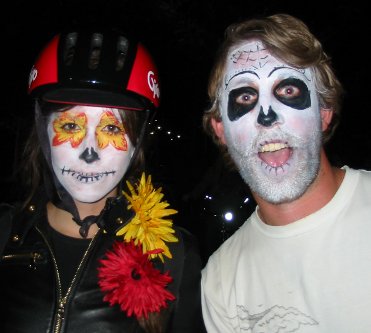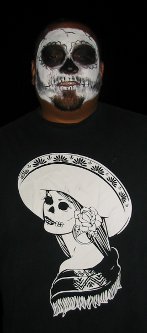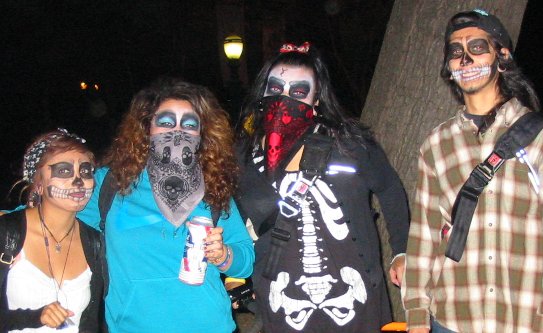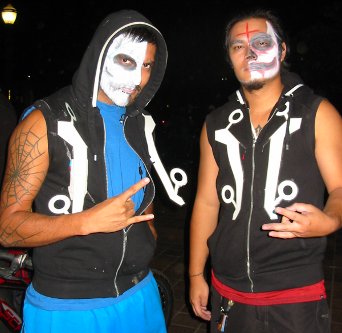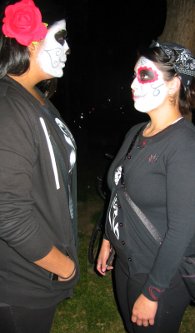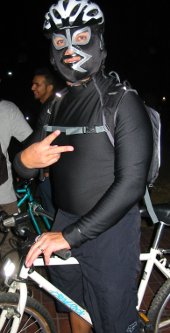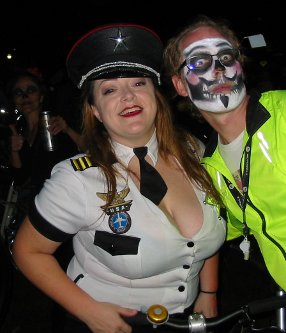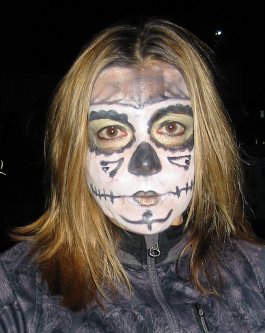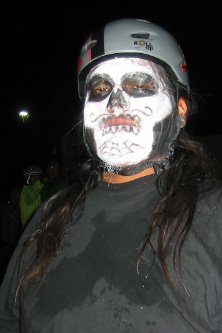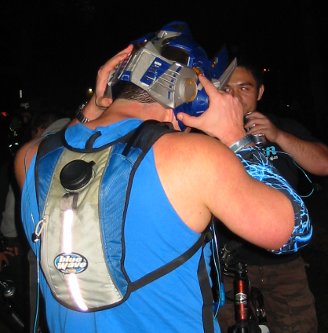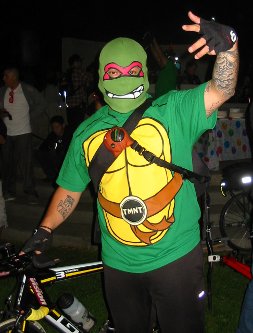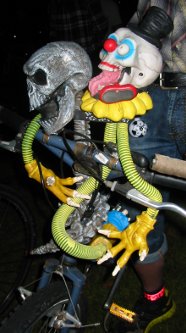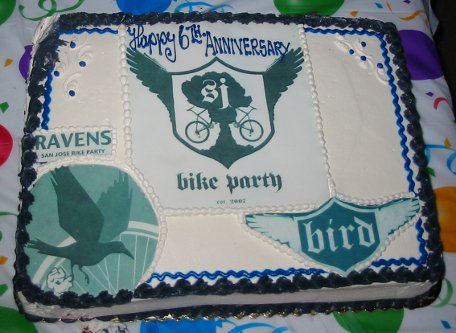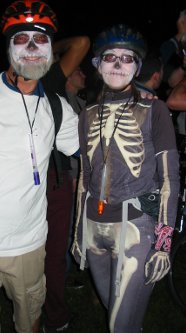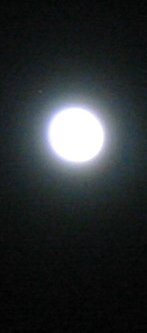 Eric brought a cake to honor Bike Party's 6th Anniversary. That cake was very delicious, with whipped cream icing and chocolate layers. I seem to remember sliced strawberries between the layers.


Somewhere in this general time frame Jarek took this overview picture of the gathering. You can see that there were many of us there. Probably not long after this picture was taken we all (or at least a lot of us) sang "Happy Birthday" for bike party. :-)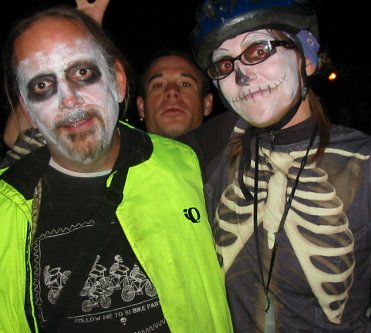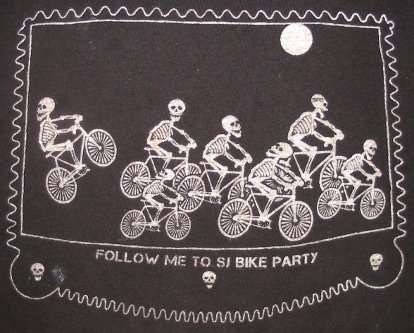 I found it a bit cosmic that my shirt from the first Dia De Las Muertes ride had a full moon on it, just like the sky above us for this ride.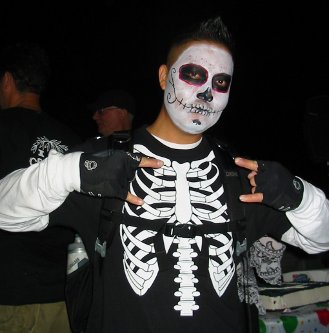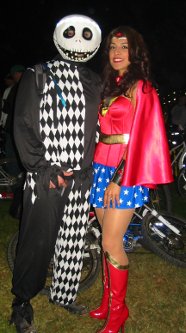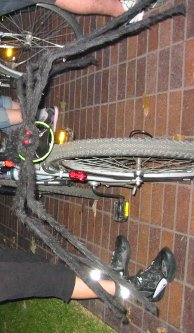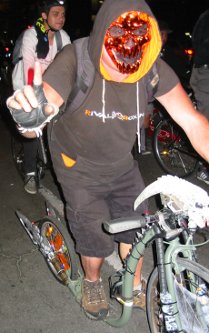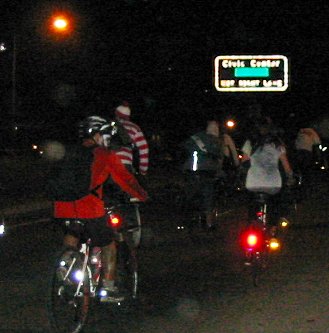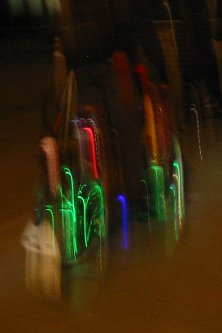 Andrew Boone counted 2,400 riders leaving St James Park.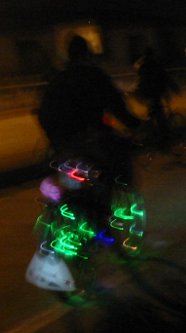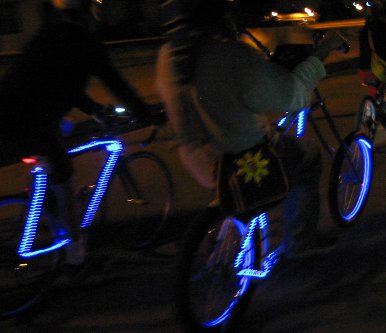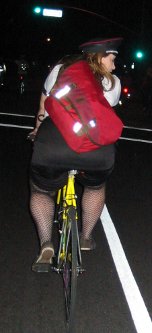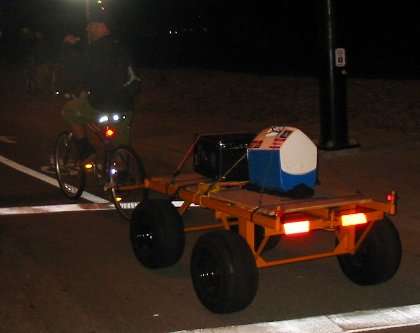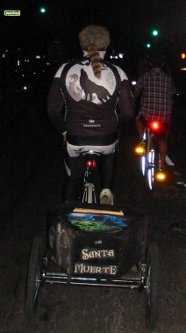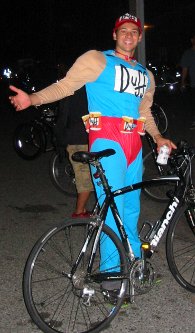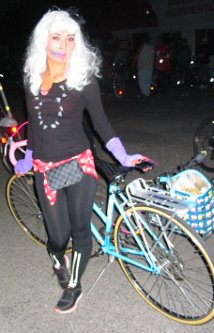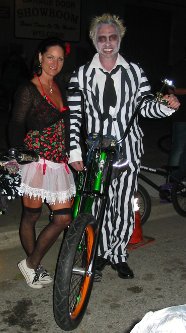 I took two pictures of this woman because she looked so good in such totally different ways in the different light levels.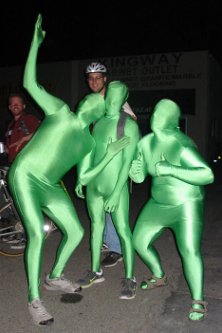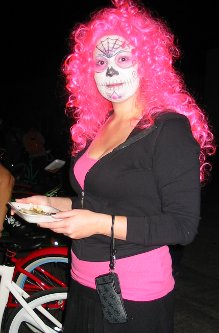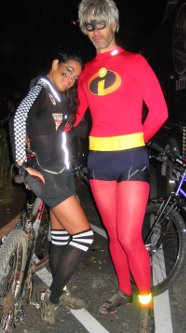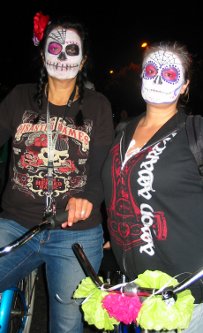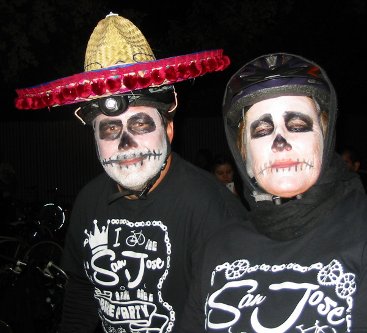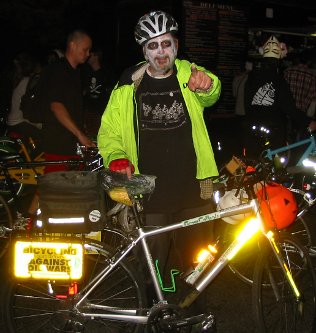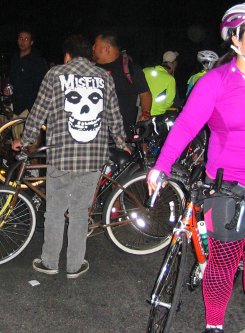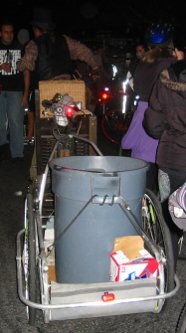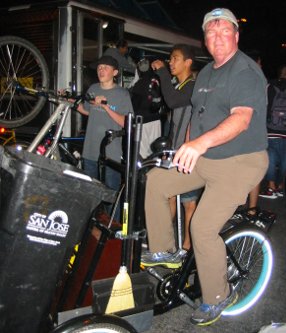 This was the first night that the raven bikes were out in force. Later I learned that they collected 256 gallons of trash or something like that. Raven Joe sent out a facebook message a couple of days later about it.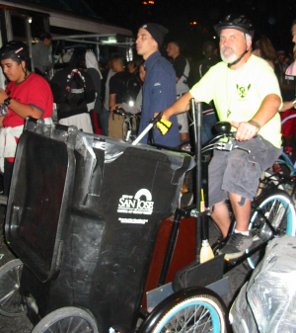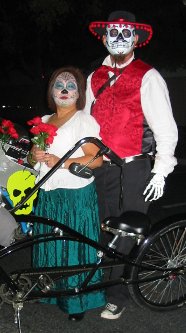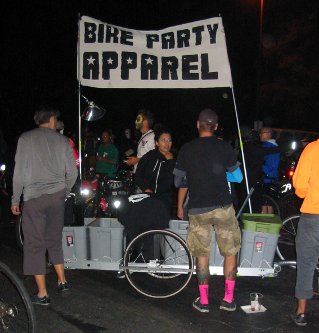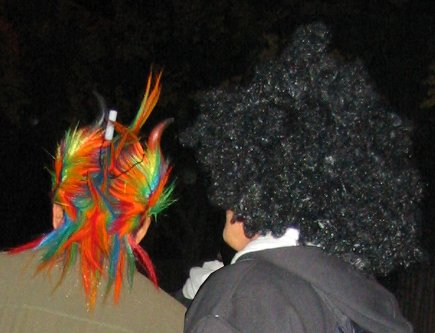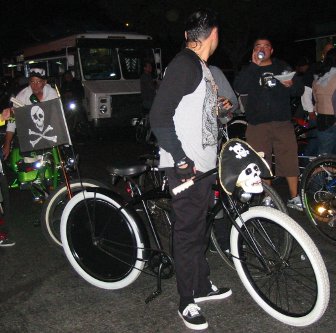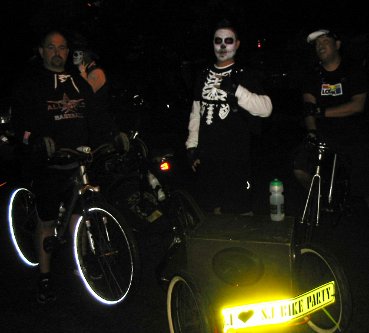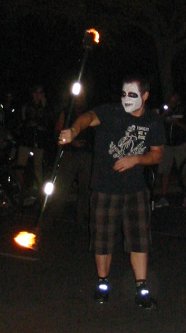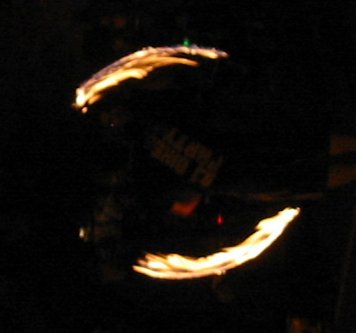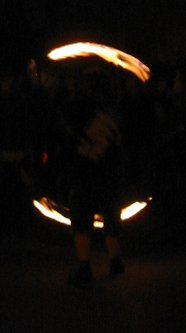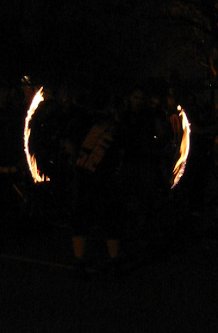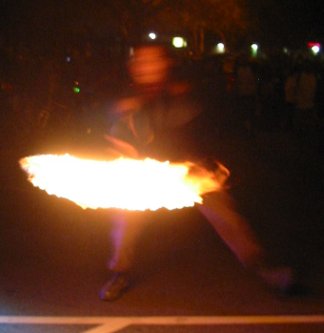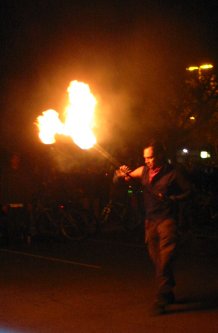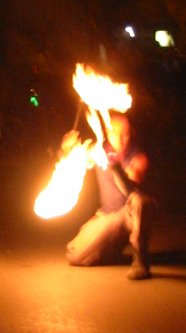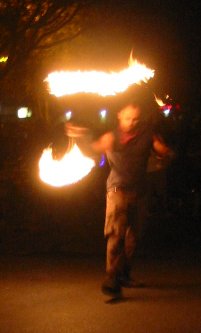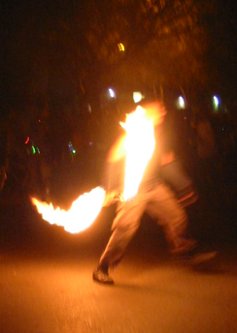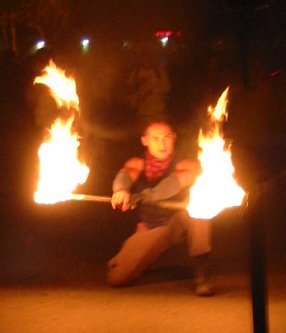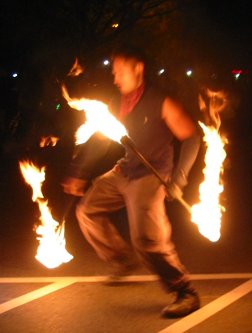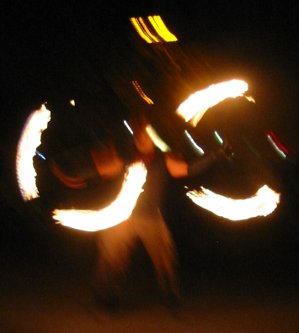 I suppose I wasn't the only one that found the fire art fascinating. For sure I heard a lot of clapping every time the performer passed the flame to the next guy and extinguished his torches.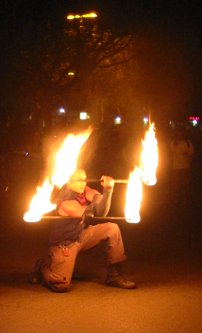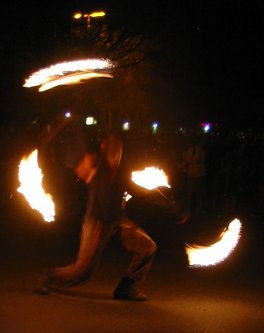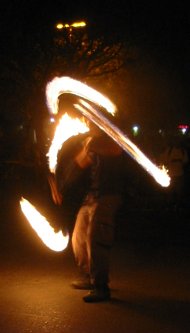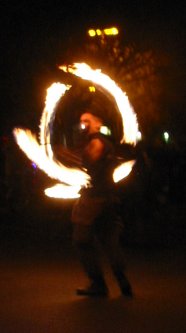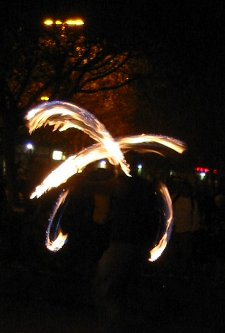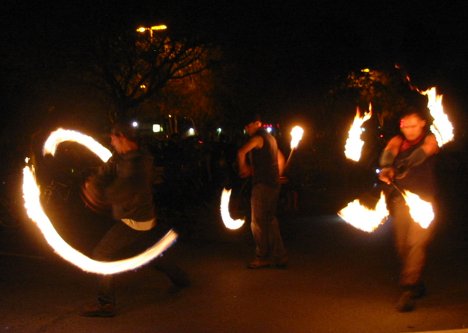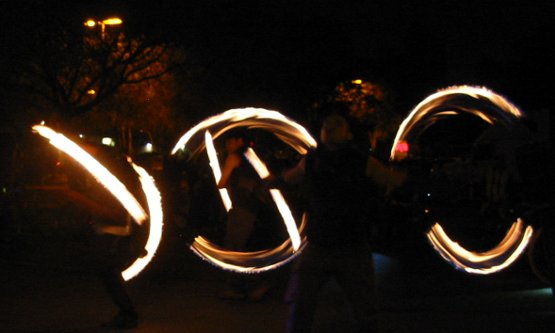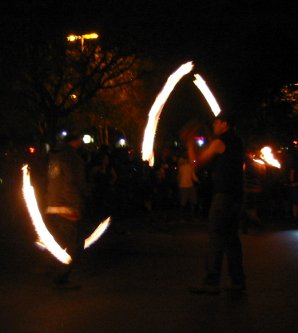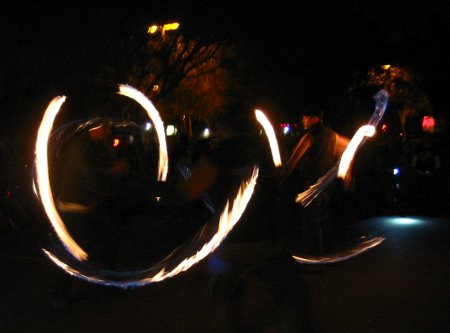 After that regroup I was mostly in a mood to just pedal forward and enjoy the evening. Didn't use my camera much for the next leg of the trip.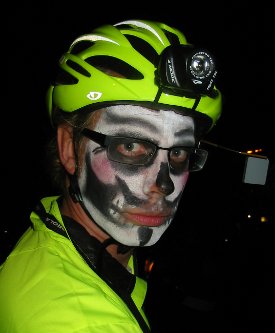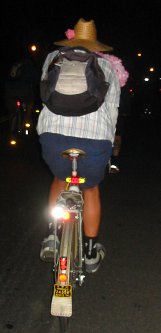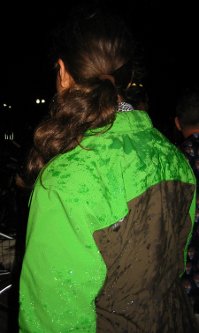 I next pulled it out when we reached the end of the ride. Cesar Chavez Plaza suddenly got a drenching of government issue rain, meaning that the sprinklers went on. I took this picture of a wet back to prove it.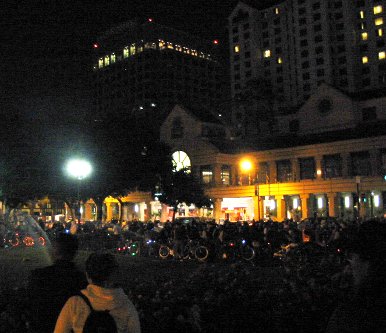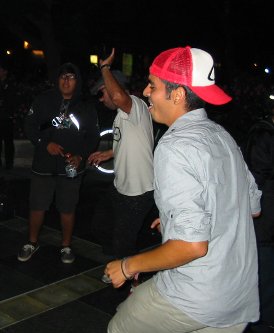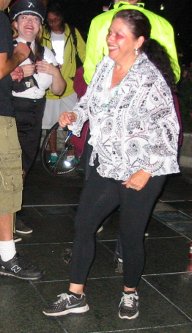 At first conspiracy theorists were muttering "they did it on purpose", but then we realized that it was just that one section of the lawn. Probably just some timer doing its job. The stone part of the place that has sprinklers during the summer wasn't affected, so the dancing there pulled me in.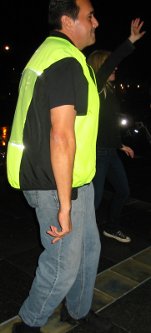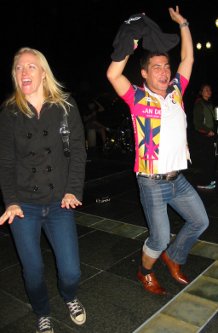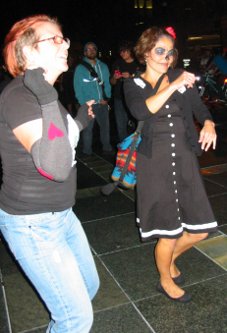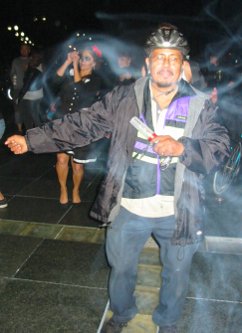 I danced to! It was so fun. Mark (or whomever picked the tunes) is a great DJ with a great sound system. Best way to end a bike party ever!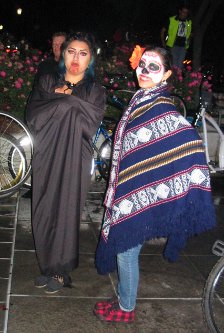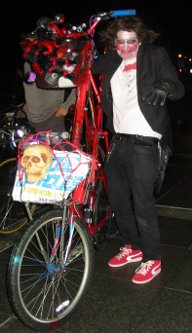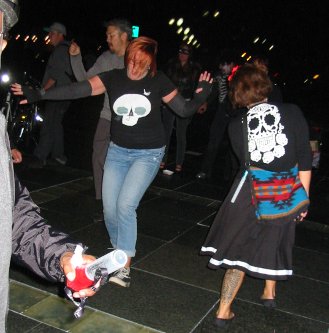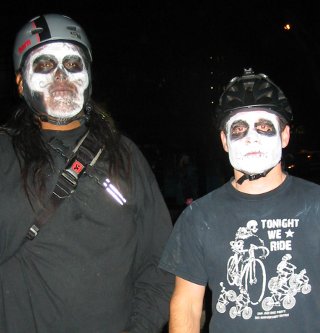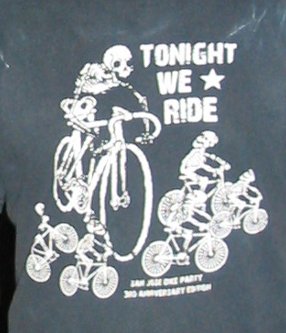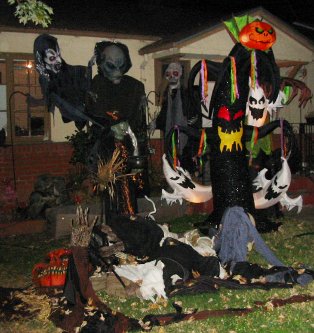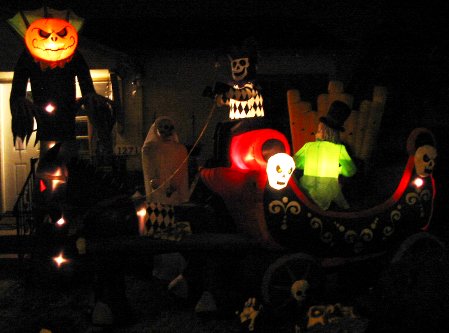 I rode past this Halloween display on the way home. Spookiest spot on my way by a lot!