The route for this ride wasn't complicated. There was an abandoned car dealership site that would have made a great spot for a regroup, but we nixed that so there wouldn't be any issues.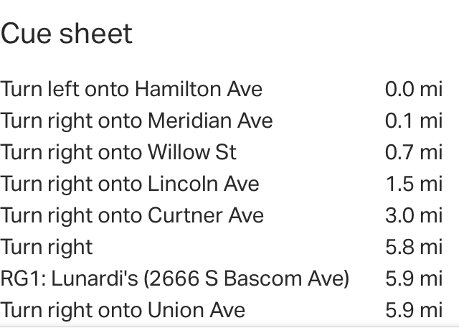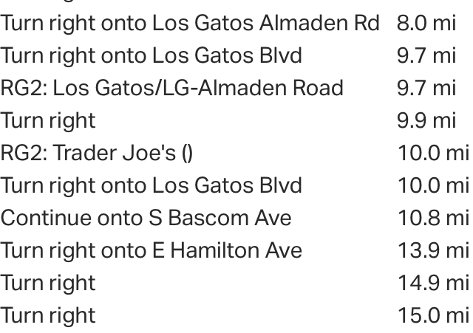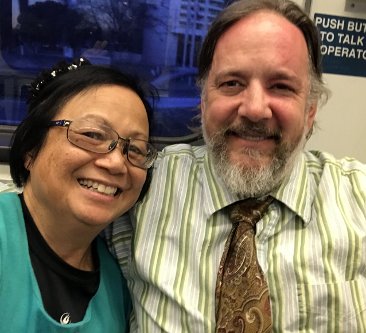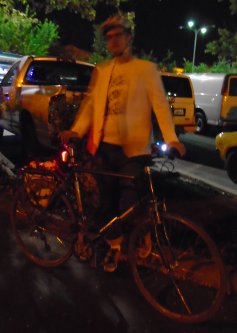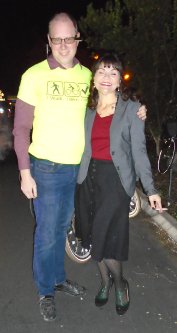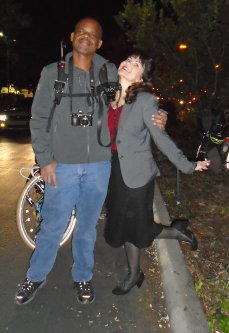 There were some people dressed up in dapper looks, but for most standing next to someone dapper looking was as close as they got to honoring this theme.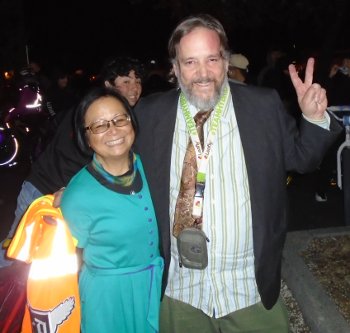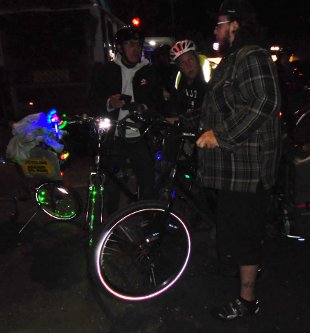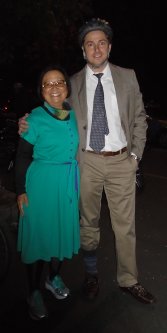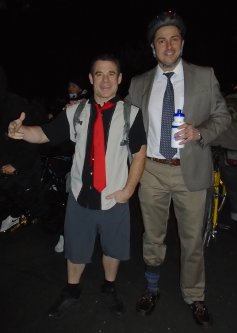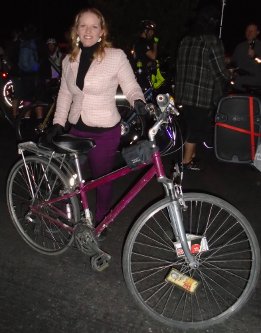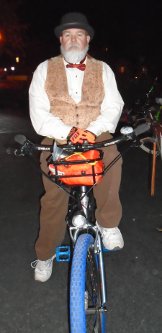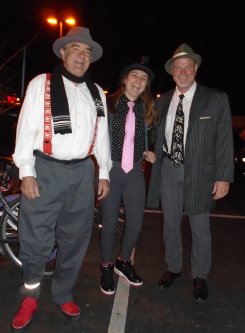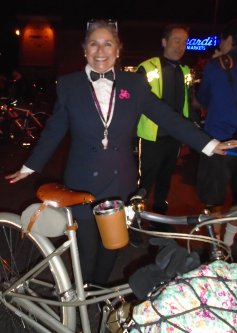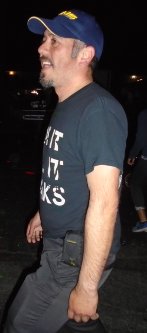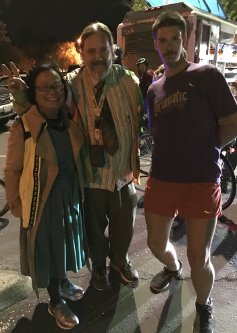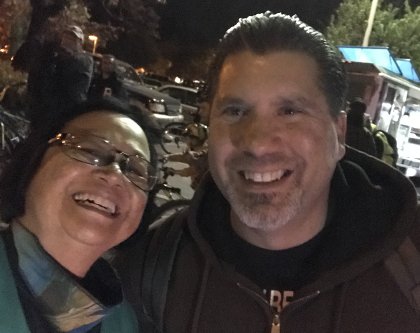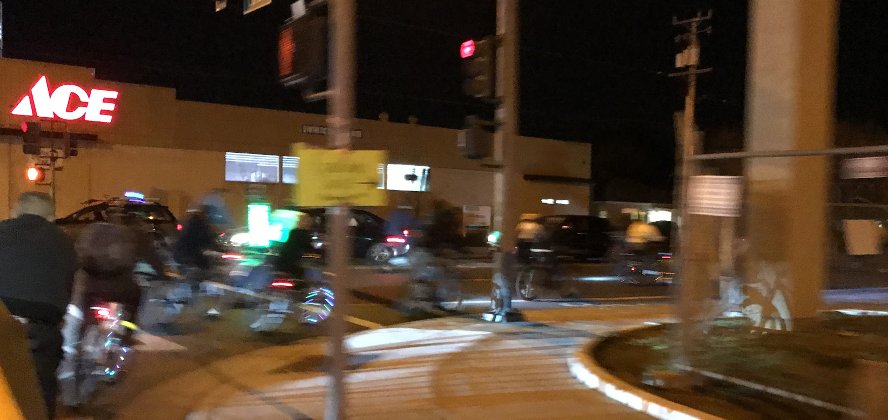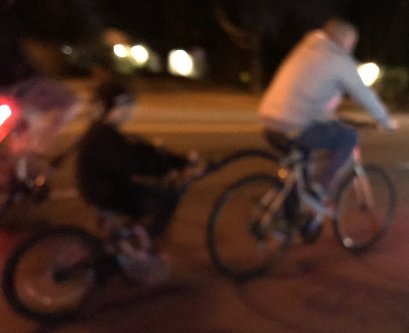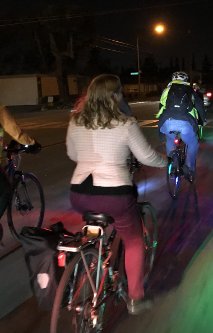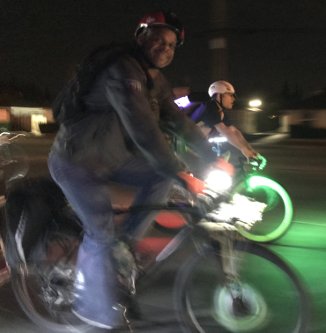 Virginia took the bulk of these pictures. Especially the ones taken while rolling. I had to keep both hands on the handlebars, the tandem takes concentration to steer.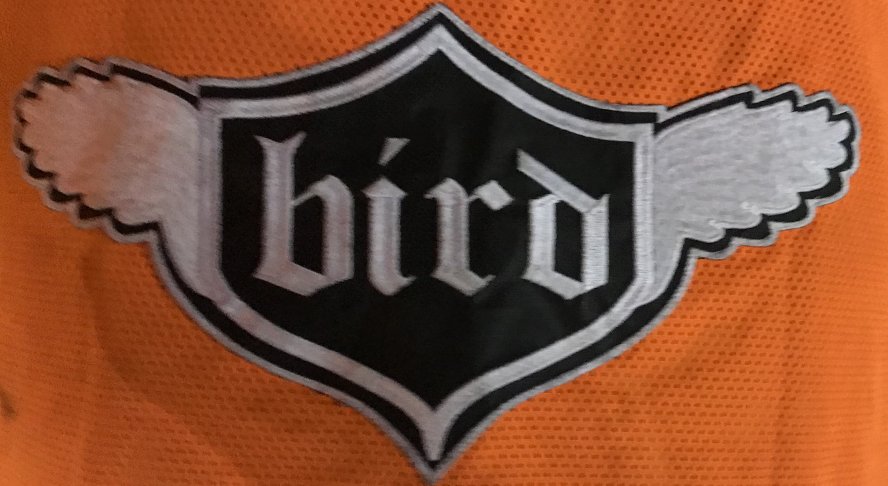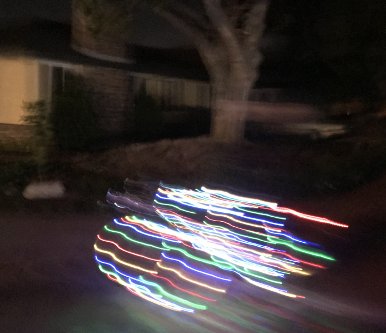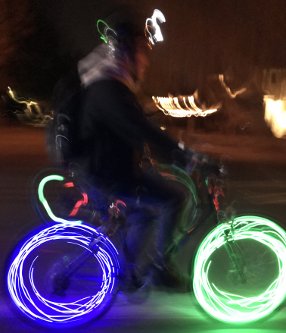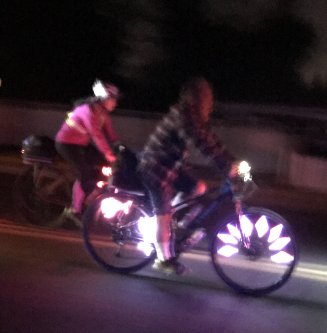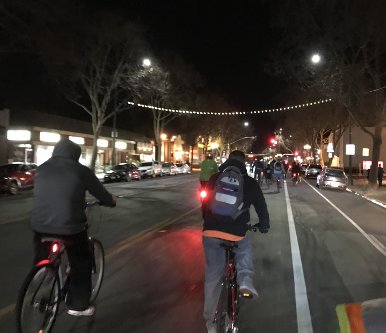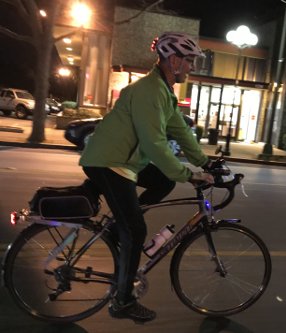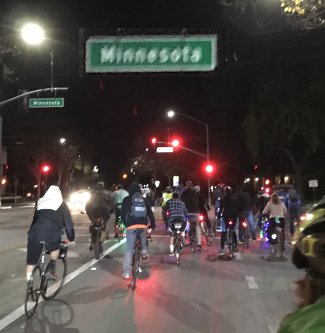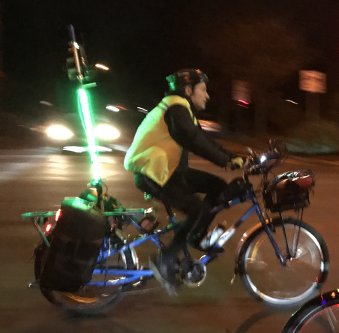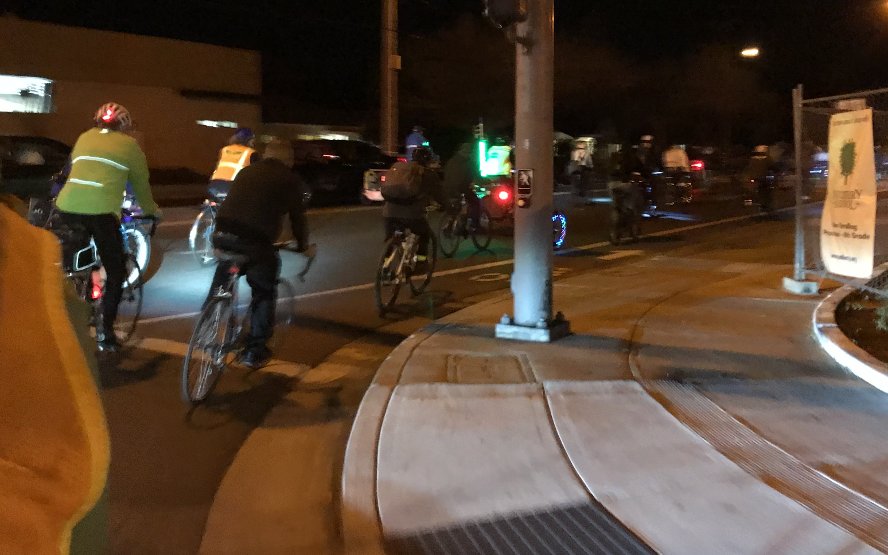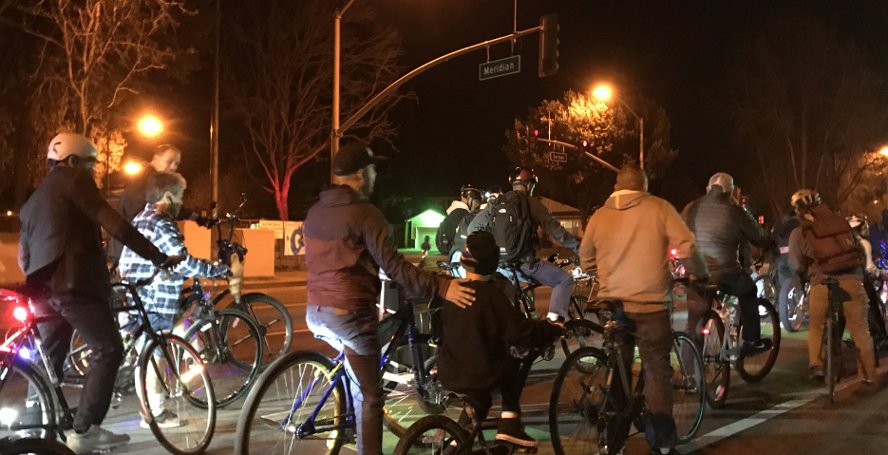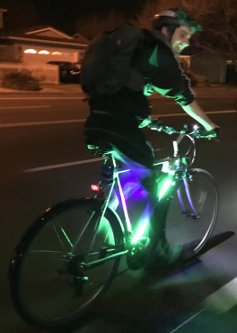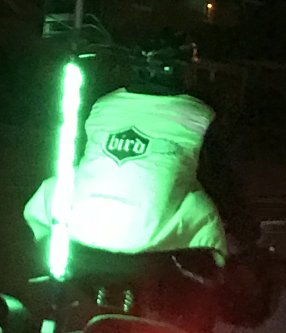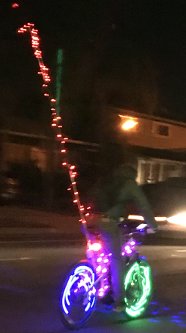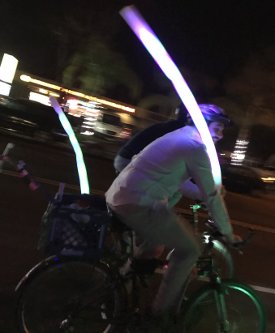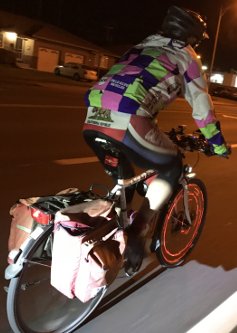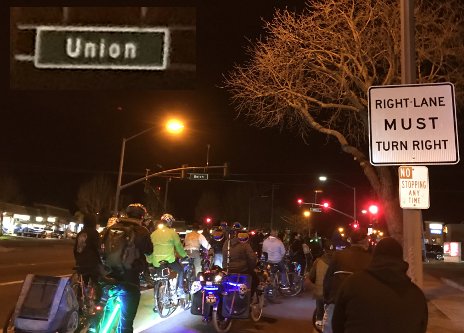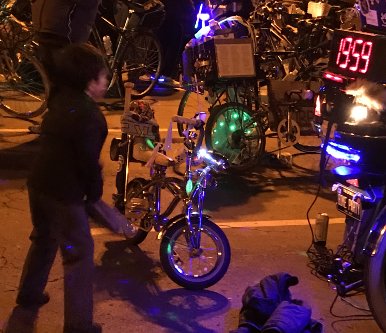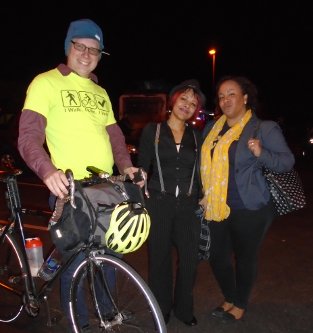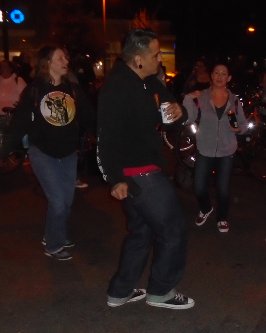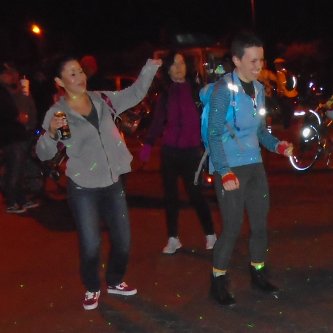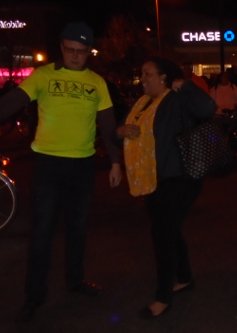 For many of us the regroup was about dancing or eating, but for Boone it was about showing around Shay Franco-Clausen, who is running for City Council in San Jose's District 9. She was warm and totally enjoyed bike partying with us. Please visit
ShayForSanJose.com
for more information.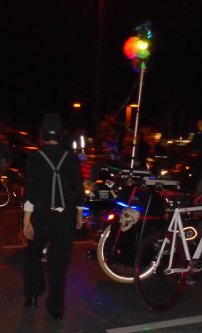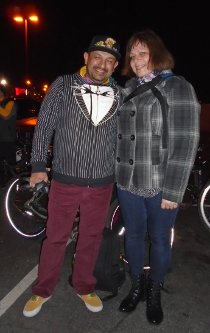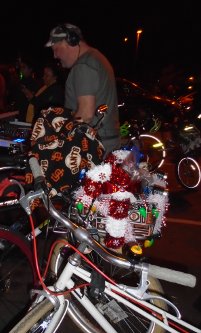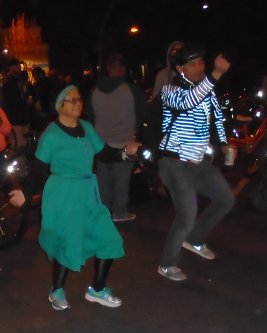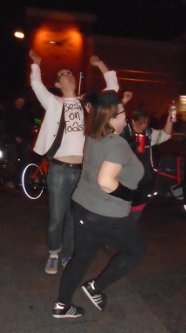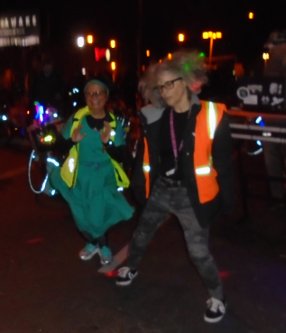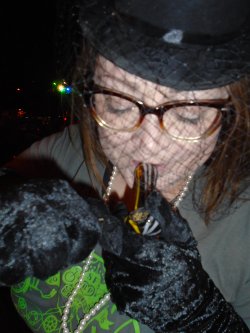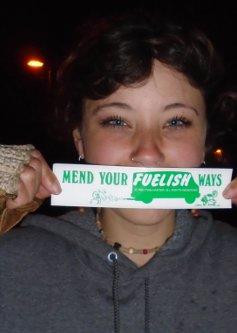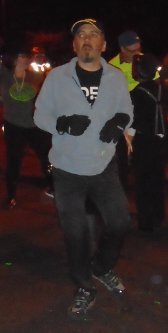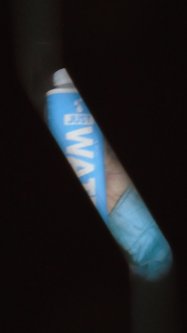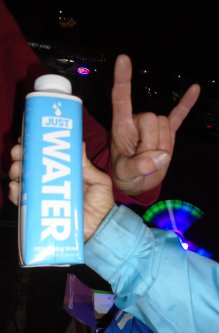 This was the first time I can remember that my camera's eyelids didn't open correctly. I tapped the body and the spring overcame whatever the problem was. Next picture worked out great. Didn't have the problem again that evening.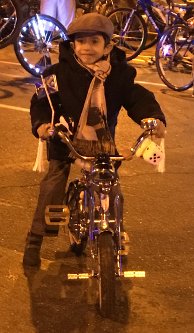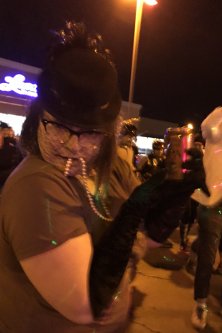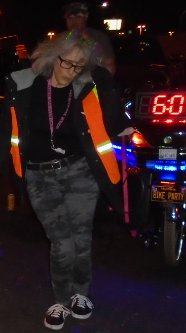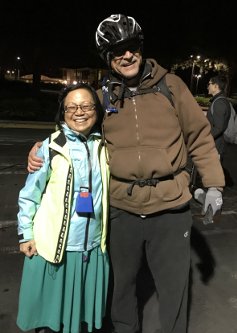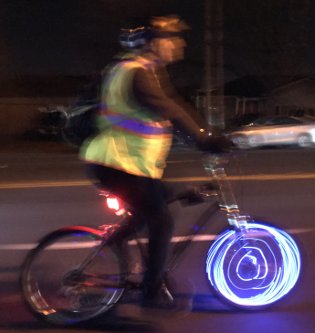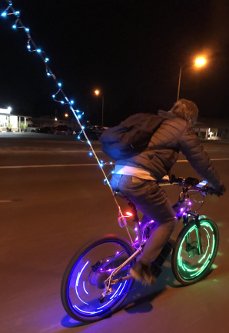 Loving how those guys set up a mutual support network to get through the red light time. Too bad the light changed before I the shutter snapped.

Thank you bike party for yet another fine evening in San Jose!