I was singing the blues about forgetting to take my camera on this ride. Virginia gave me a memory stick of her pictures and said "Use these." Okay, here they are.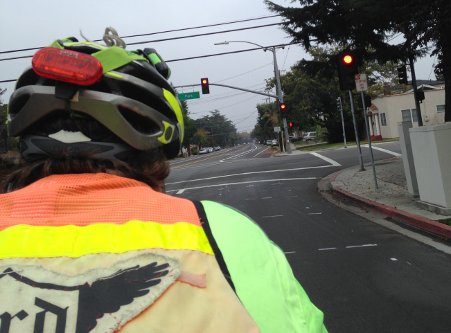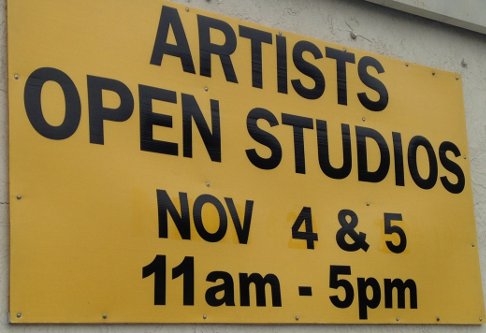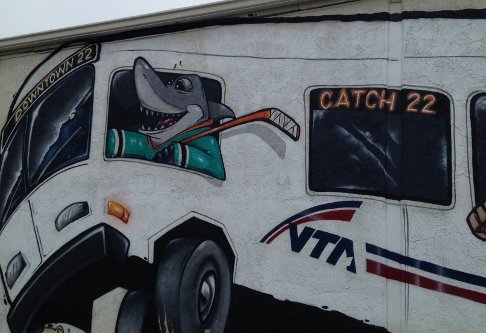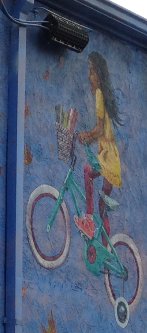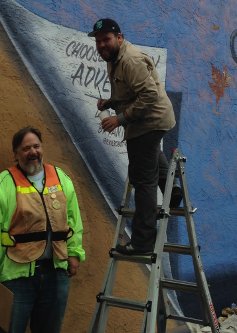 It figures that Sharkie would be headed for downtown driving the Catch 22 bus.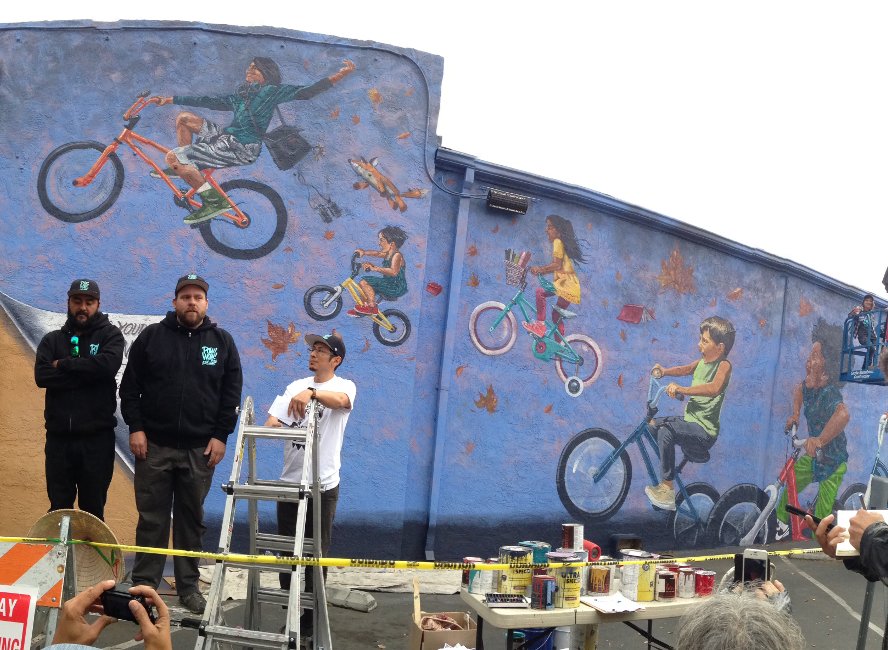 Carlos stood with Ben Henderson, one of the artists for the mural behind them. He talked about giving meaning to the blank wall. He is happy that everybody headed for downtown on Santa Clara Street will be seeing bicycles and flying fun.

There were at least a couple hundred of us riding our bikes around to see the various new murals put up as part of Pow Wow.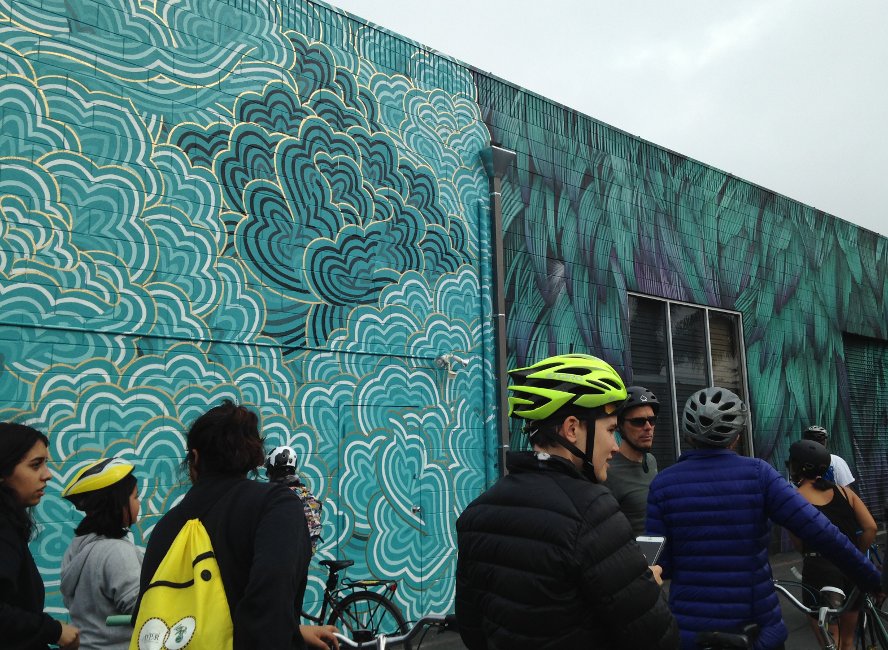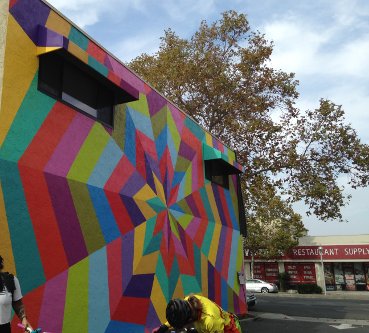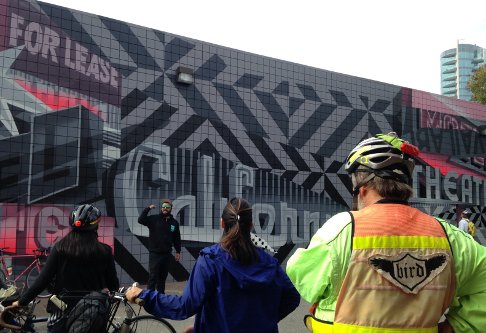 The artist for one of these had been with Pow! Wow! for a long time. He explained that the name came from comic books. It was the word they wrote over major on screen action. Then the idea is we look at the art and go "Wow!" in the next frame. After they found out that "Pow Wow" was the term the native Americans use for their get togethers, he found the local Native-American elder. He had come down and gotten a good idea what was going on. The Native-American had asked for a spot in the opening ceremony for a blessing the next year. He'd explained that from then on, it's okay to use the name for these events. Ever since then they have.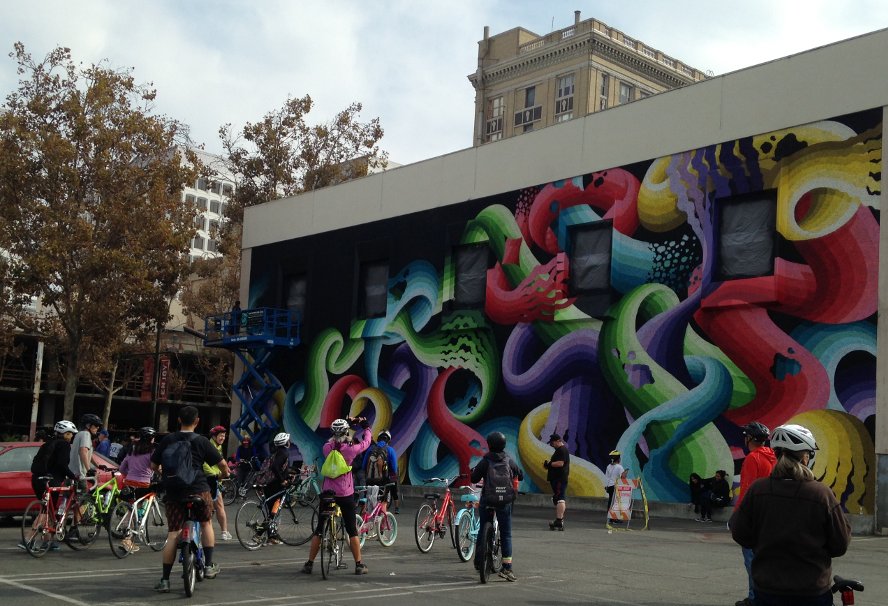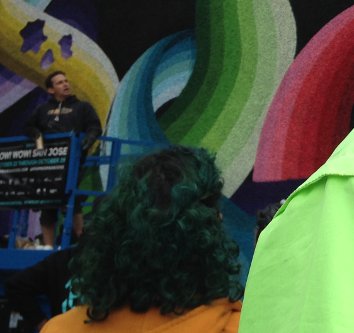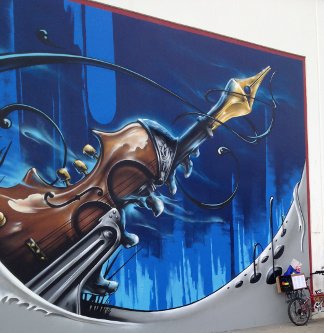 The guy explained that they had free-handed the drawing and then spent the rest of the time filling in the outline. The texture of the wall meant that the project had used a lot more cans of spray paint than he had expected.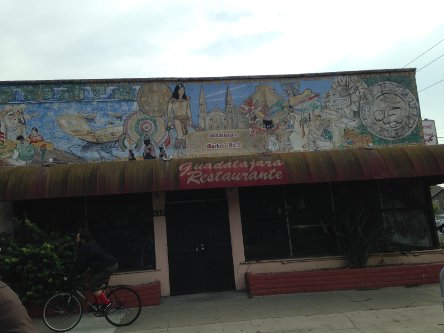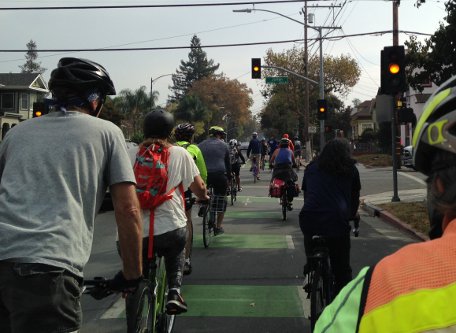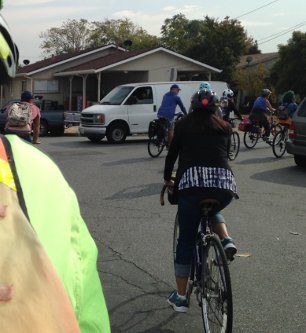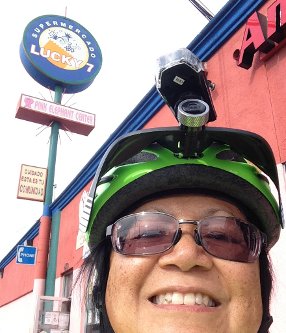 Thank you Virginia for taking these pictures!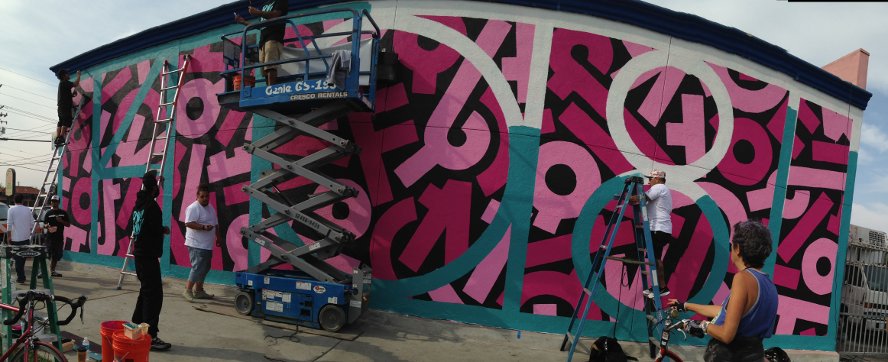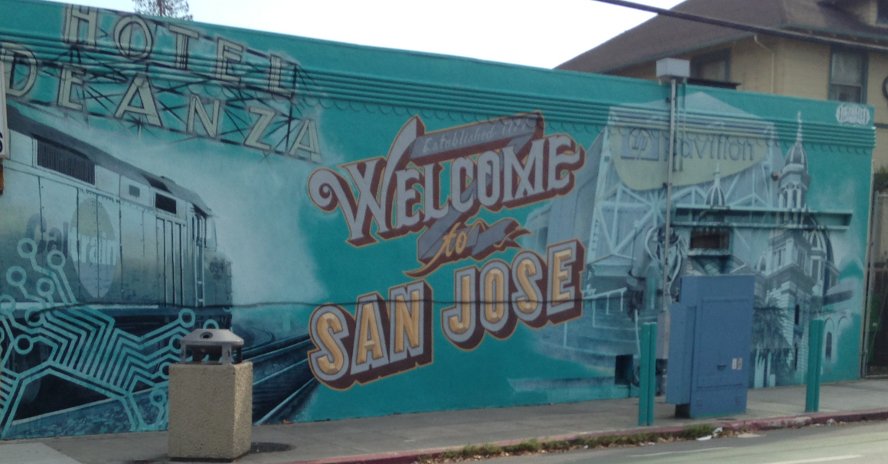 I think this is an old mural we took a picture of that day. We ride past it every time we get off the train and go downtown.