February 19th, 2023: Cynthia Papermaster invited me to her "Rage Against The War" event in San Francisco. Decided to take the day off from getting Taji miles and went to it.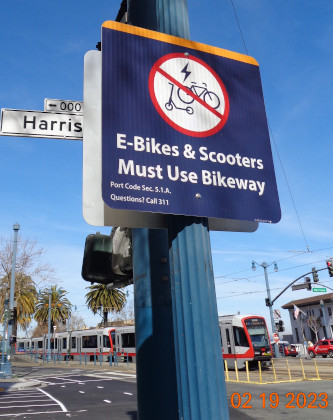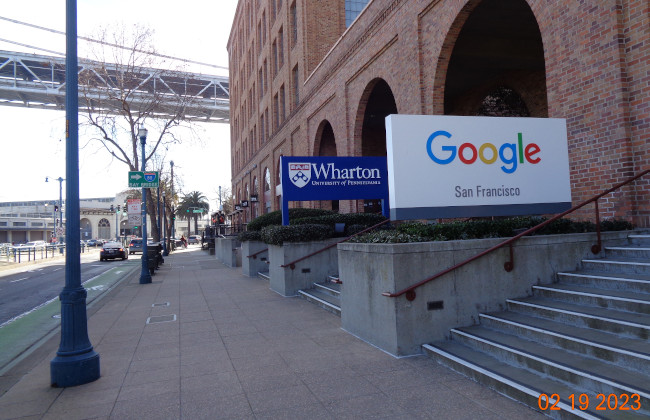 Took Caltrain up and walked down the Embarcadero to the foot of Market St. Along the way took these pictures to make sure all the technology was working and in the right place. Yup the sign really does help the pedestrians in the battle for sidewalk space.


Took pictures of as many of the messages as possible.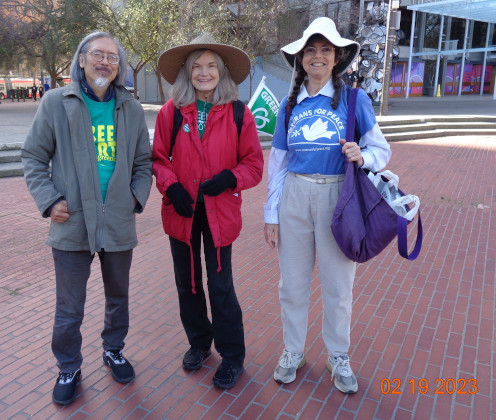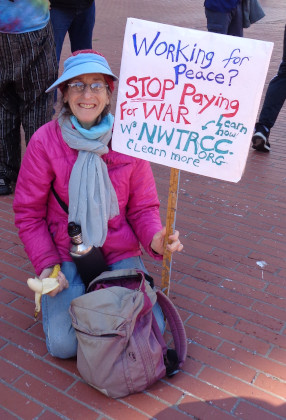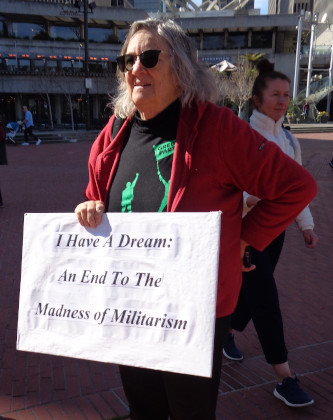 All these years later, it's still nice to see Green Party friends at peace marches. So grateful for that!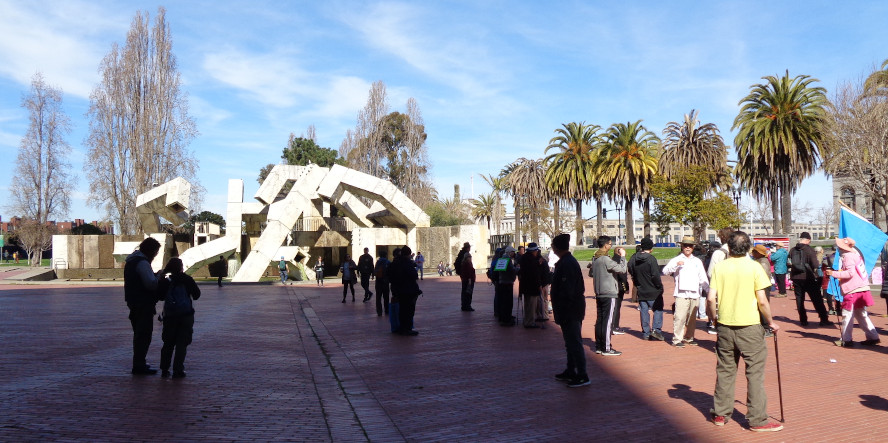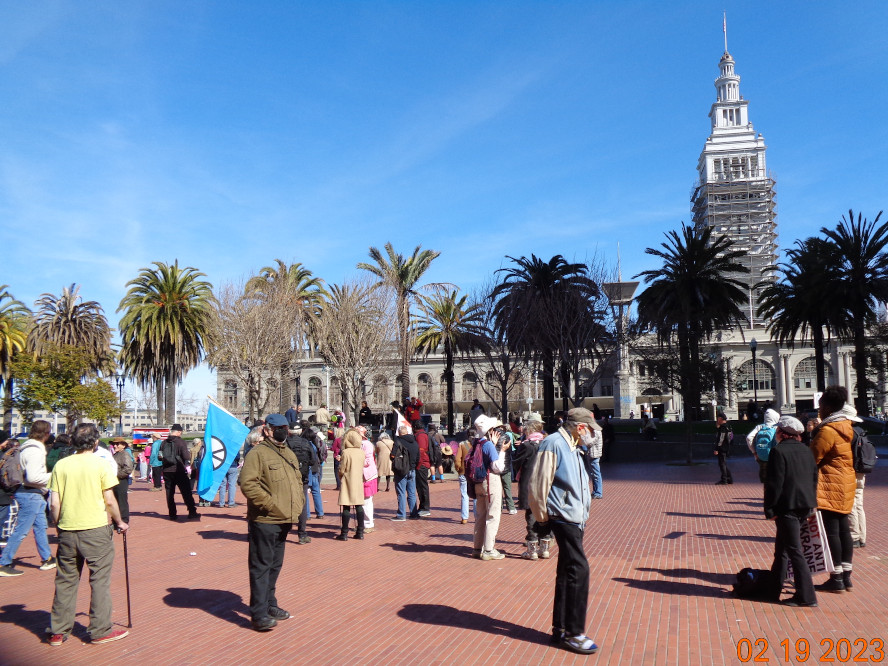 It was still early. People were filtering in.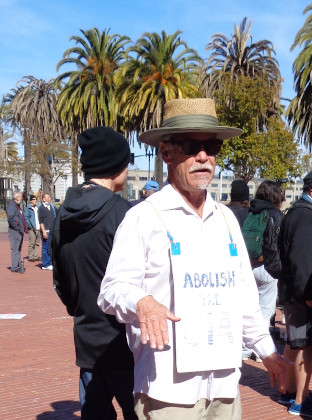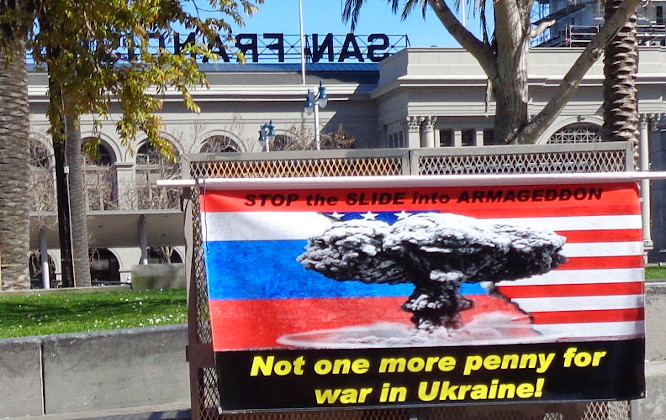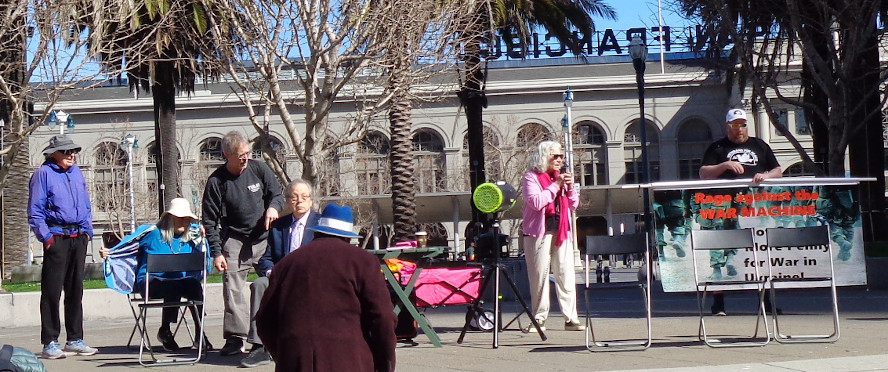 Cynthia Papermaster introduced herself as the MC for the speaking part. This would be followed by a short march to the office of one of Nancy Pelosi's biggest backers where we would rally, do street theater, and have a moment with Lockheed-Martin.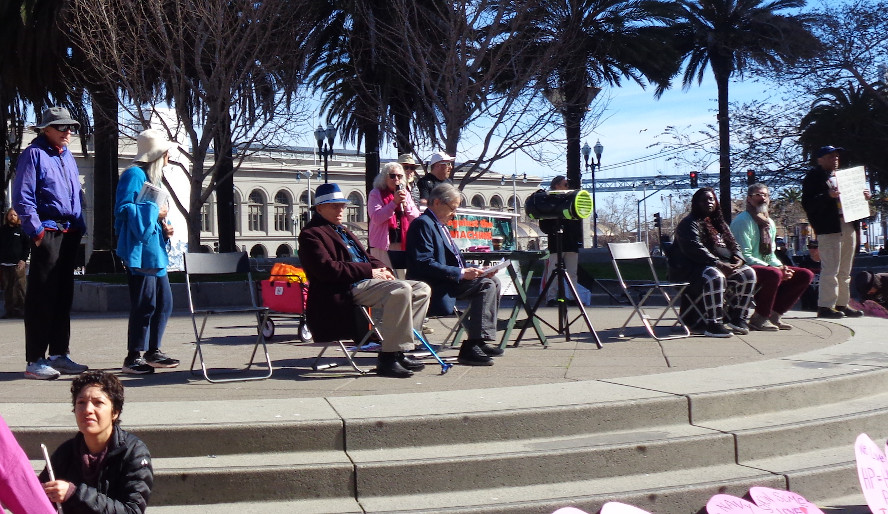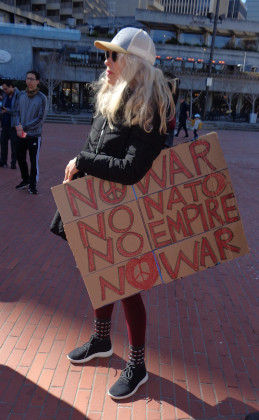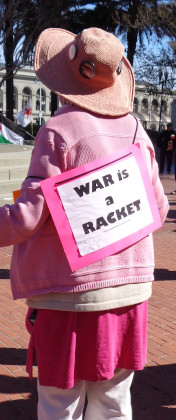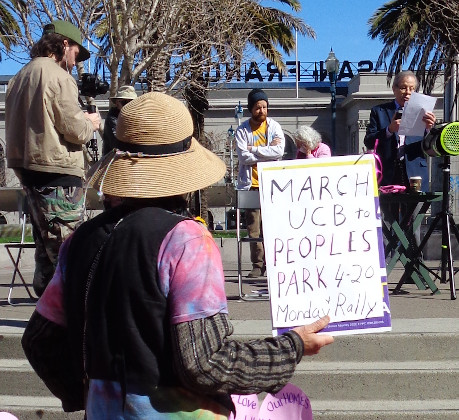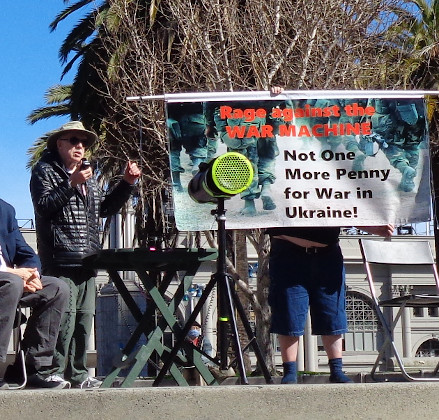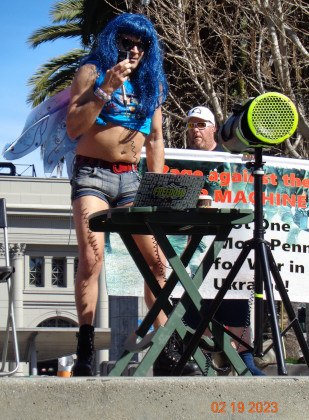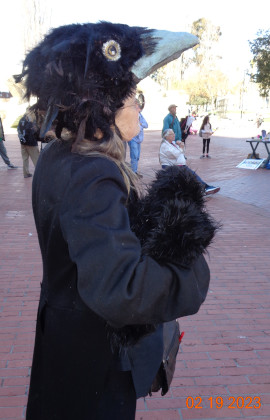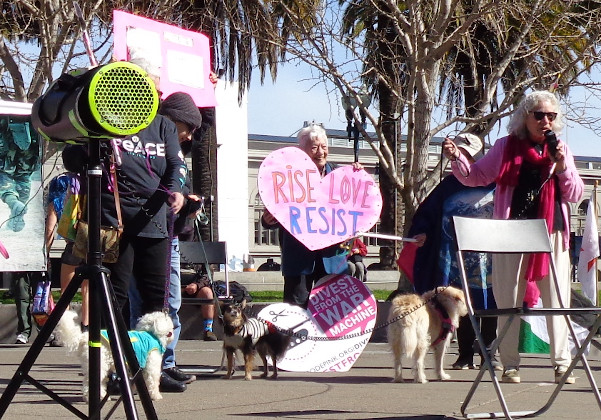 Cynthia put out the call for all the dogs to come on stage for a group shot. This was the best "Pups for Peace!" picture I got.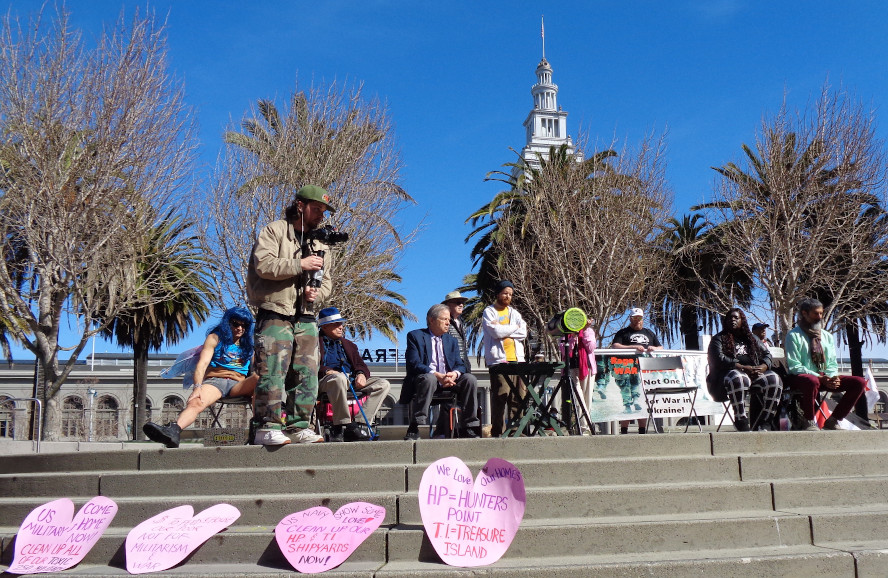 We shared a moment of silence.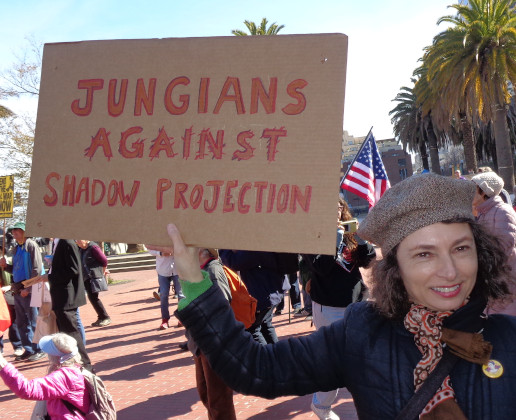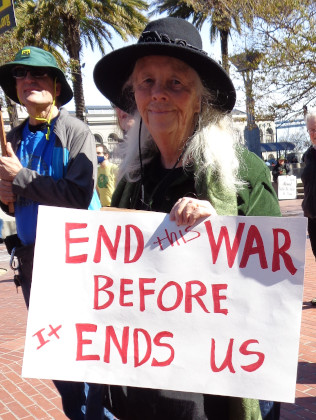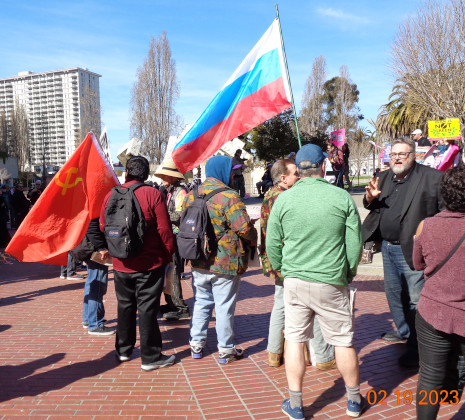 Asked what "shadow projection" was. Her friend explained that when you accuse the other side of what you're guilty of, that's shadow projection.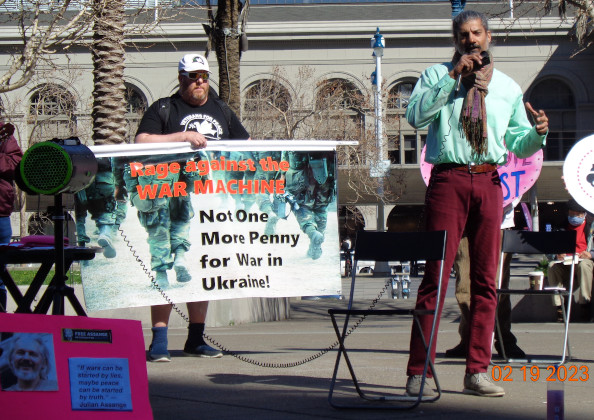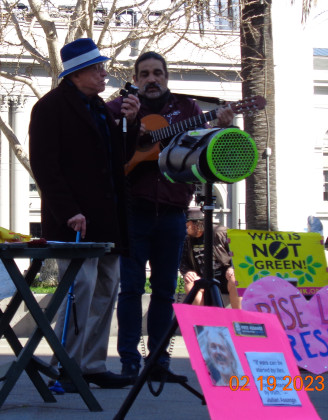 The musicians lead us in a rousing chorus that got everybody ready to move.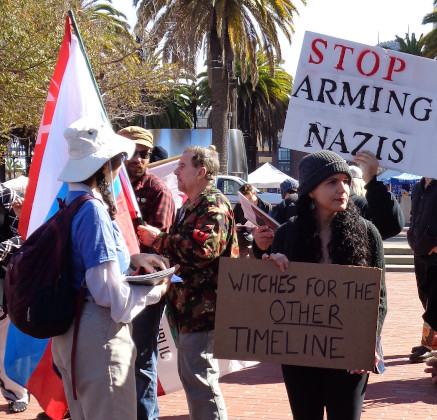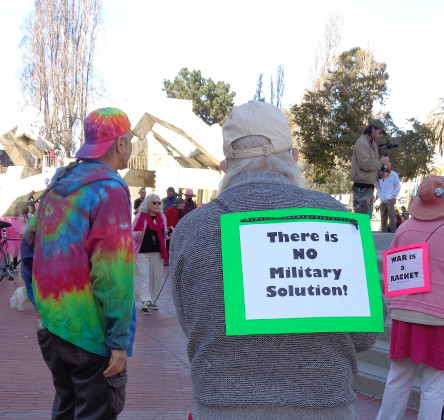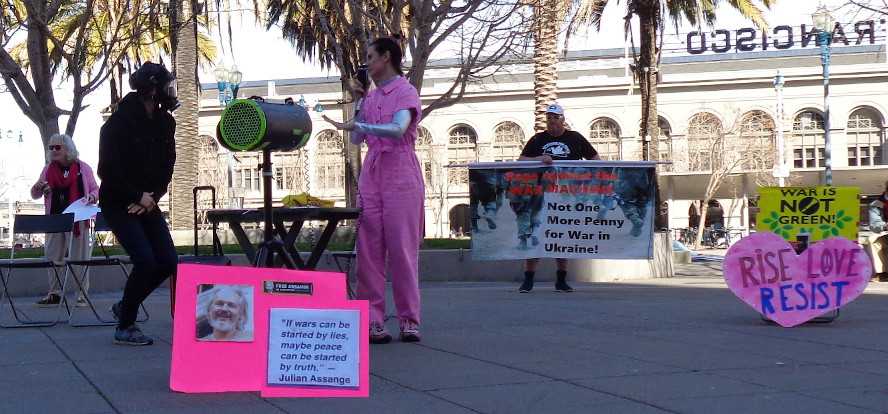 A dancer took over the stage. I think her moves were dedicated to truth and justice.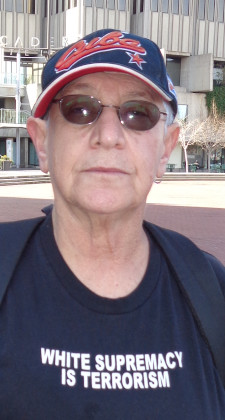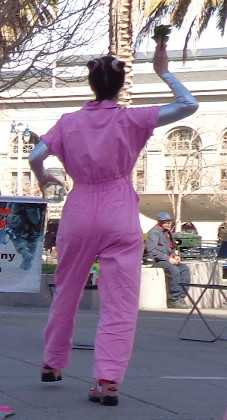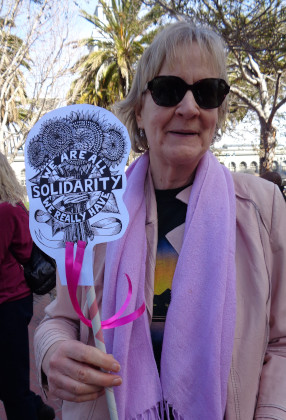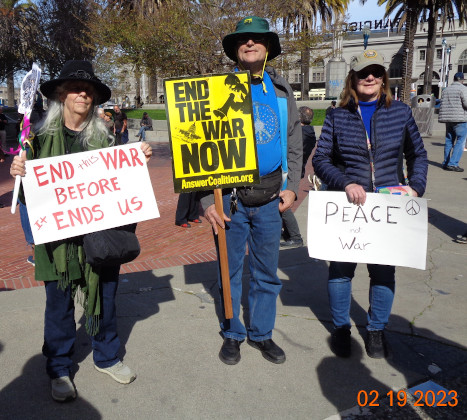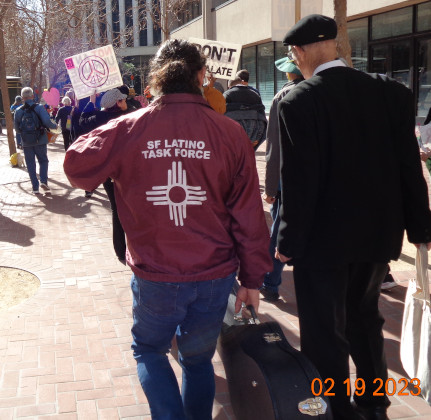 By this time we were moving forward together. Shoulder to shoulder, we were marching for peace and justice and raging against the war.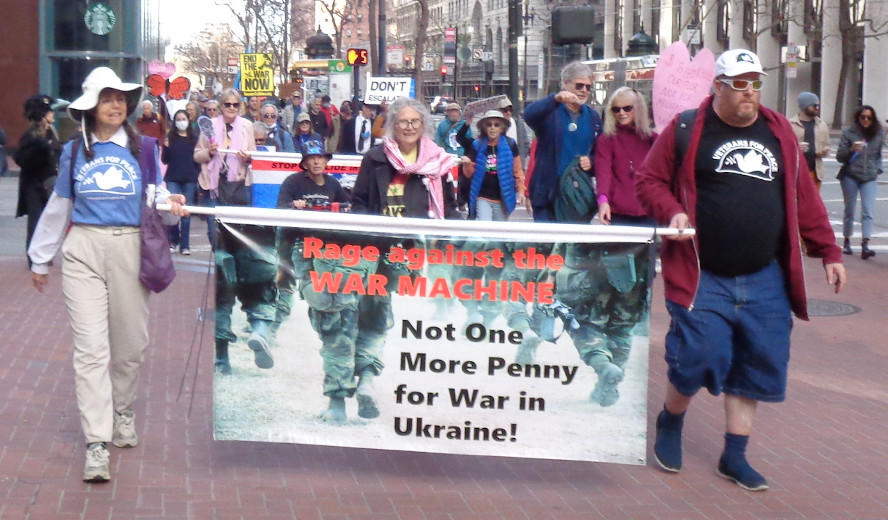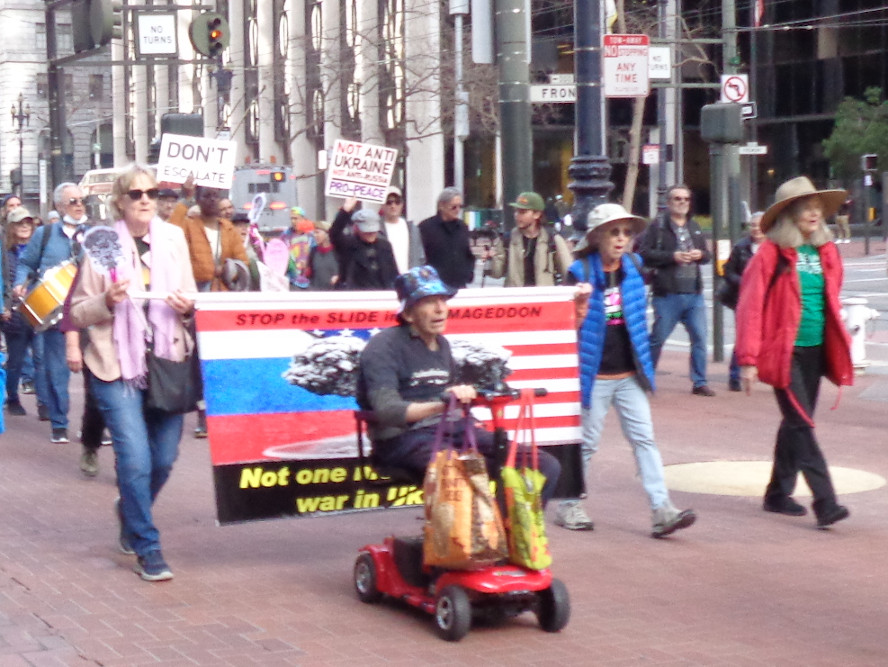 I stood in a good spot to let the whole march go by and take pictures as things caught my eye.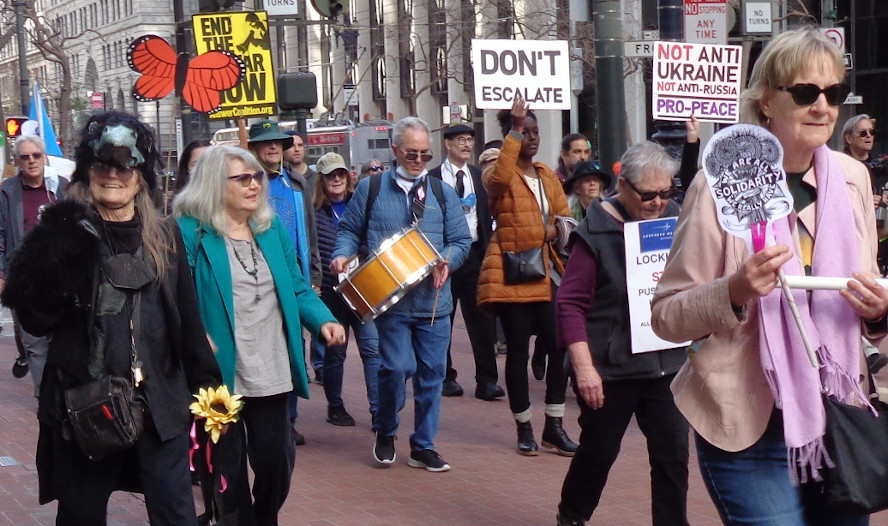 The drummer added a lot of rhythmic thunder.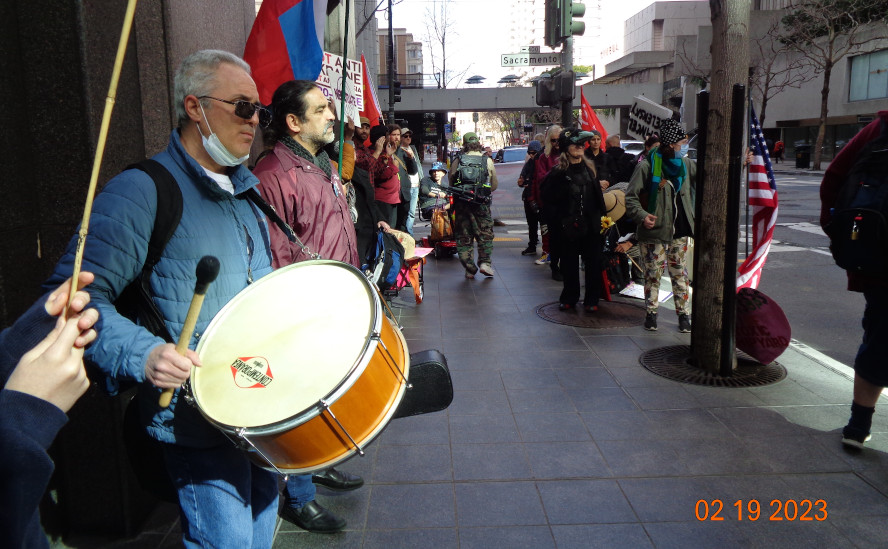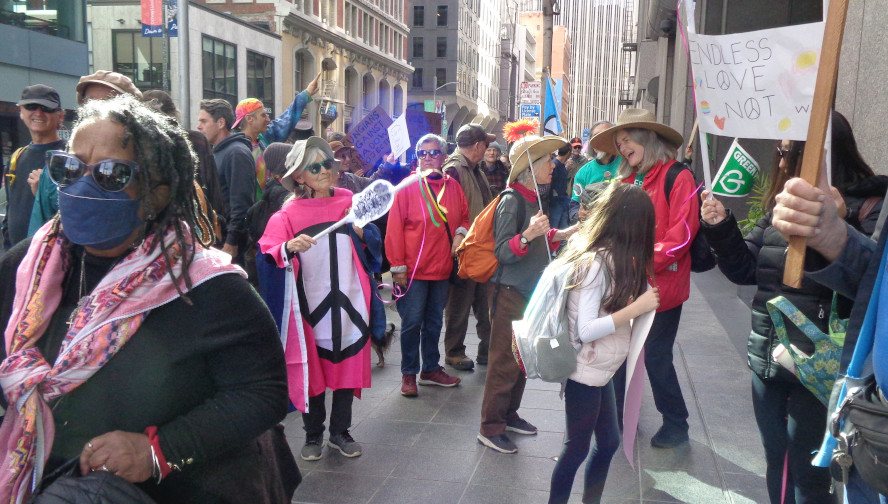 We reached this large impersonal building with no signage. Slowly I realized this was Lockheed/Martin HQ across the street. We stopped there. There was chanting and chaulking the street and generally expressing frustration with the course of events. Cynthia and some friends did some street theater to illustrate how utterly corrupt the top levels of the government are. After talking a while we disbanded.



.151 .