I had last been to critical mass last winter or something like that. That one had been three or four of us and had petered out quickly. Hadn't been back since. Earlier in the week I got a call from Boone. Seems like they are reviving critical mass so why not try it again? Okay, I was totally happy to try it this month. After all, I used to go up for it like that was my religion. At least see if there are any familiar faces and get in some exercise in beautiful San Francisco.



Is that a ship named Wisdom Line or is that a shipping company named Wisdom Line? Is it apropos or a malapropism? Anyhow, it added something to the view.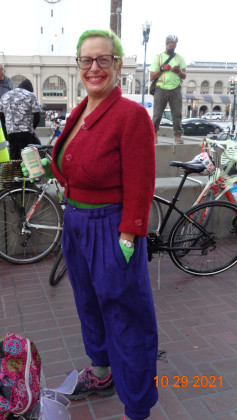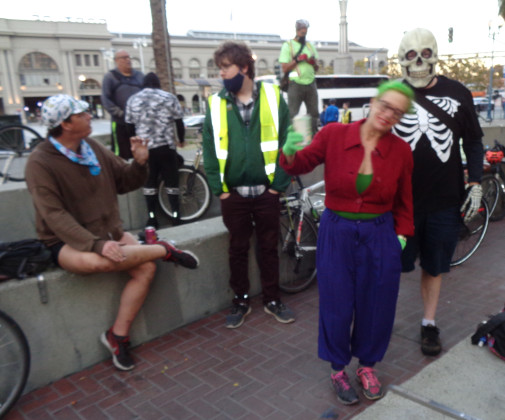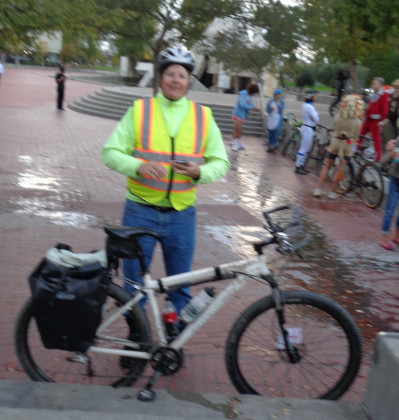 Didn't take out my camera again until the Joker gave me that "I gotta take a picture of this!" feeling.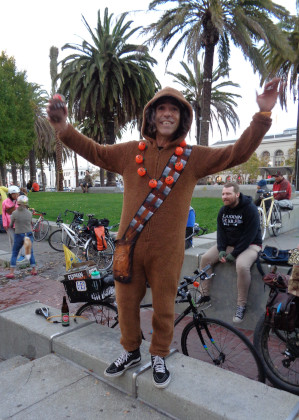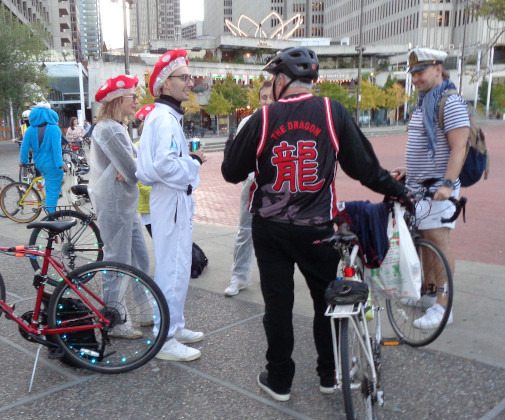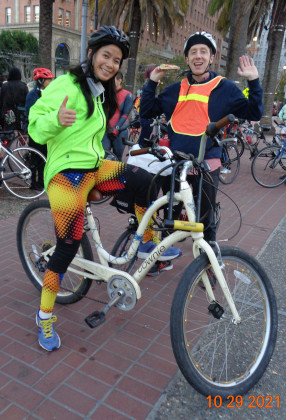 Then I started noticing lots of familiar faces. Chewbacca is one of those people I have ridden with again and again over the years. I remember riding with him in critical mass years ago and recognizing his bike from burning man. Nowadays I think of him as one of the East Bay Bike Party people, but he rides wherever there is a good time to be had. Adds something good with his presence for sure. Another old friend.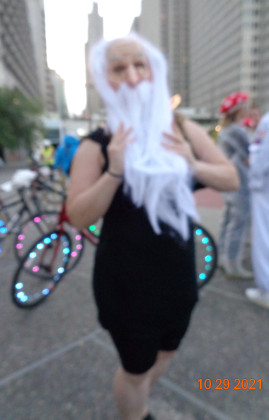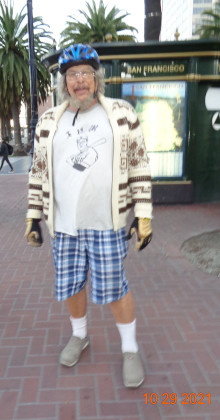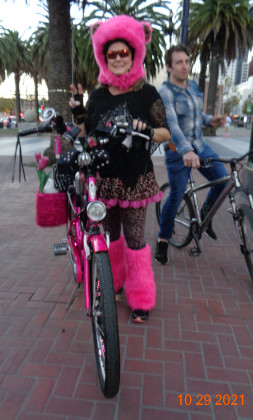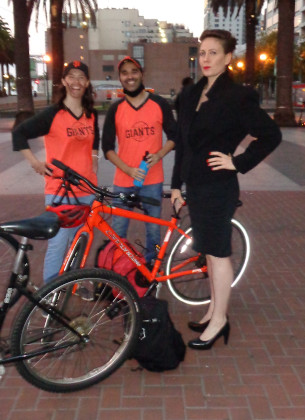 Jeff's message is "FUCK CANCER!" This was his first ride back from a long battle with some tumor. He was happy to be there to.


Bubble Lady is another one who was always there when I came up for the ride. Hadn't seen her in a while either.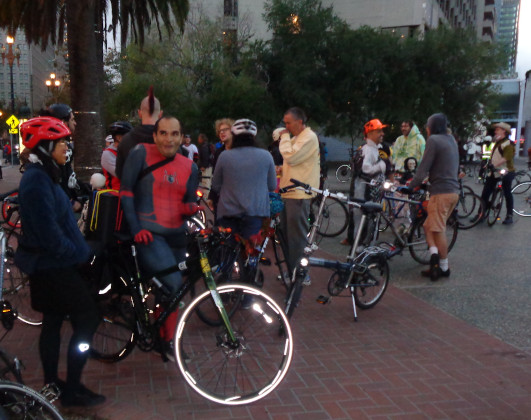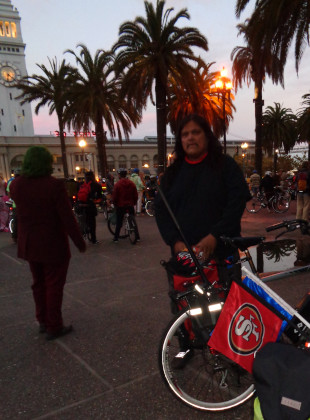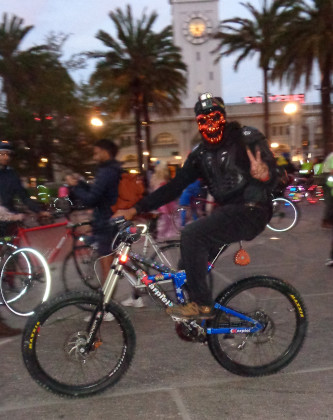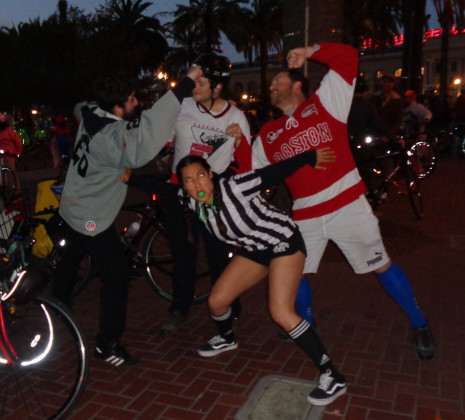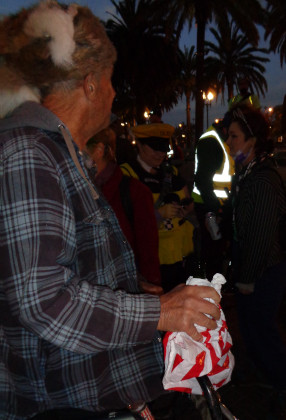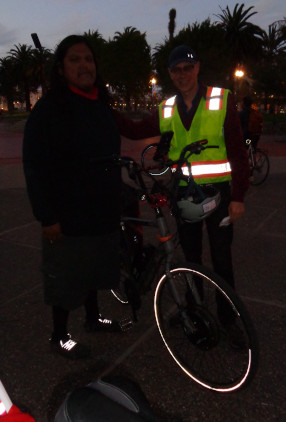 The guy in the plaid shirt was the one that showed me you could add something by yelling. He didn't say anything about it, he just lets out a joyous yell every now and then. Works to turn up the fun in the moment for sure. I didn't copy his style at all, but I was pretty quiet before I saw his example.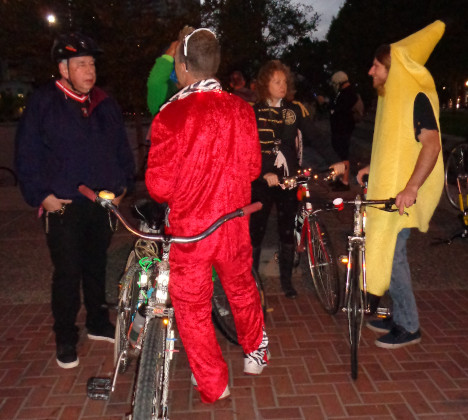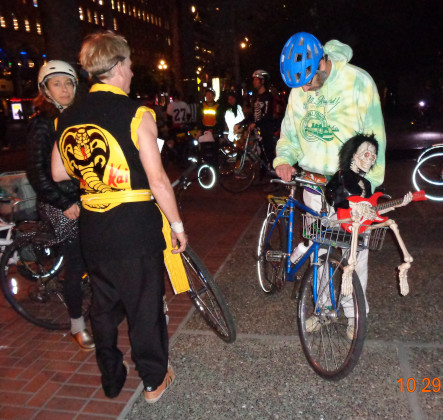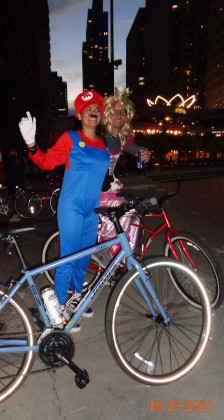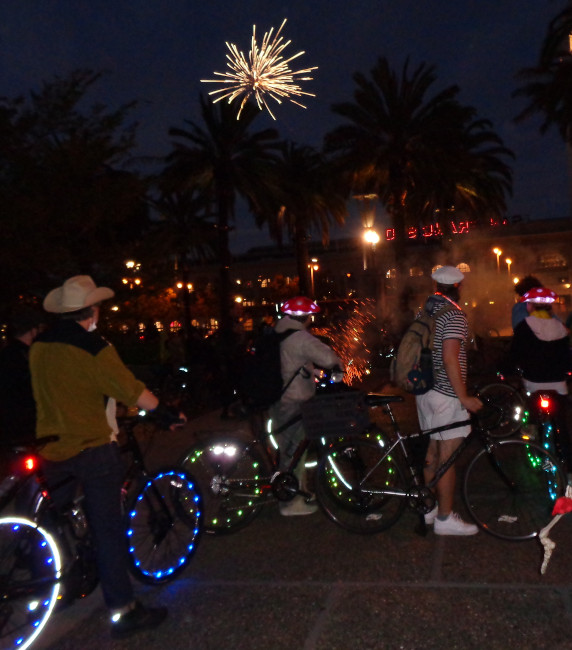 There was a brief fireworks display that was rather nice. A complete surprise.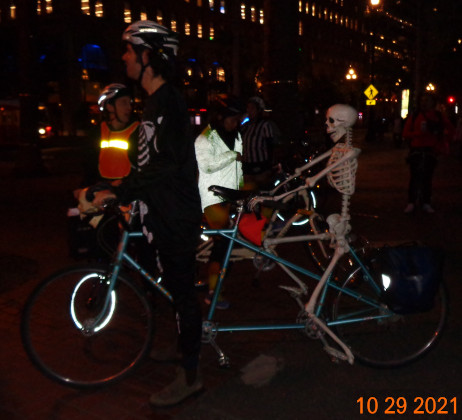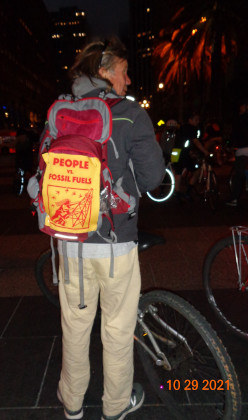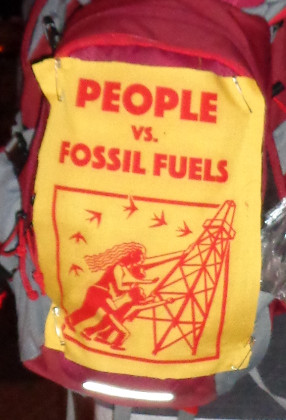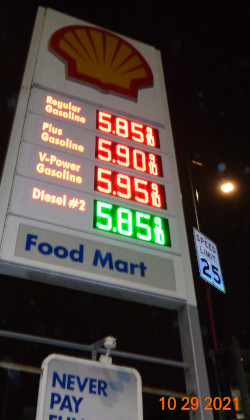 After I took these pictures I put my camera away and just enjoyed the riding for about an hour and a half. Then I got a flat and had to walk the rest of the way to the train station. Couldn't believe the price of gas on 4th St.


495