Barry invited me to his 55th Birthday Party when I went to the San Francisco Green Party fundraiser a couple of weeks previously. It was in his home, a short walk from MUNI in the Sunset District. When I got there maybe a dozen people were milling around, but the crowd grew until there were maybe twenty people or so. I spent time gathering signatures, sampling the food, and having a wonderful time. After a while Barry started speaking.

He explained that he had been a small business man in San Francisco for many years. He ran a temporary employment service , where he had paid his workers a fifth more than the competition, mostly by taking a smaller cut of the money from customers. He closed the business after 25 years to work on the statewide minimum wage and to run for the State Assembly. Most recently he got San Francisco to pass Measure L. That initiative raised the city's minimum wage to $8.50, much higher than the Federal minimum wage ($5.15/hr.) and California's minimum wage ($6.75,hr.), but still not enough for someone to have a decent living standard in the City. He estimated that the law is responsible for more than $100 million per year going into the pockets of the 54,000 people whose pay was raised by the initiative.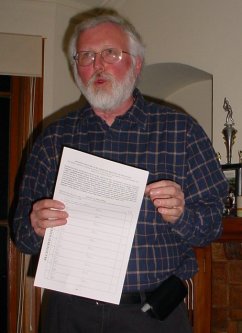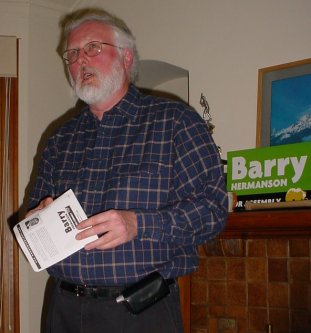 Barry is the major proponent of the inititive to get a $7.75 minimum wage on the California ballot, hopefully in November. Signature gathering has just begun, and he offered us all as many copies of the thing as we can fill. He explained that he had offered to not run against the Democrats if they would help gather signatures for it. They have ignored his generous offer, so he is now running for State Assembly in the 12th District. A serious campaign can't happen without lots of support, so he asked everybody to dig into their pockets to help him out.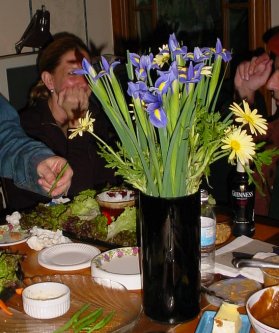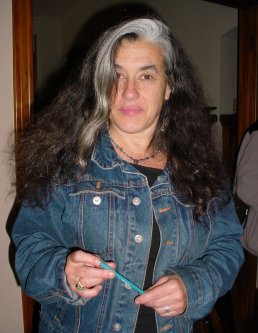 After the speaking there was lots of talking and grazing in the food. A steady stream of people wandered in from other partys. One of them was Krissy, who is gathering signatures to get her name on the ballot as a Green Party Congressional Candidate. I got something like a dozen signatures at the event. One reason I didn't get more was that many of the guests were Democratic Party Activists. It was nice to get a chance to talk to them in a comfortable and friendly environment. I stayed until I realized if I stayed any longer I would miss my train.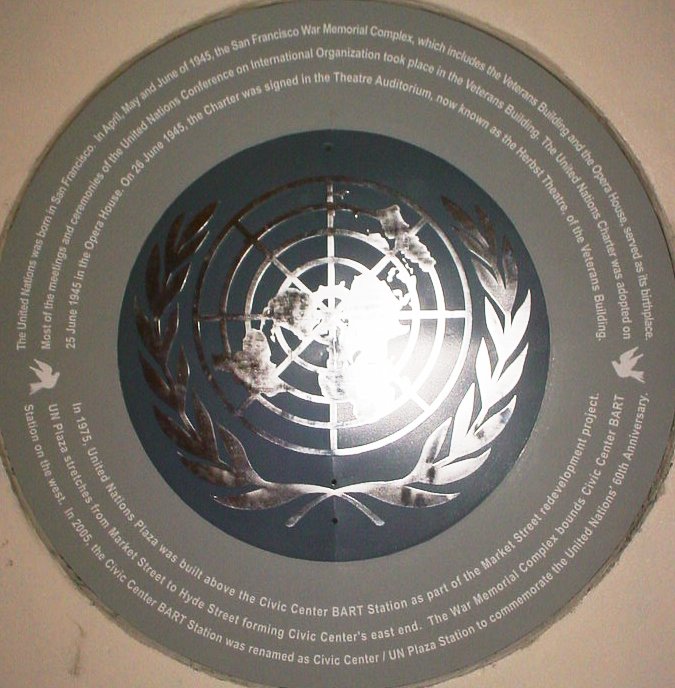 I saw this plaque on the platform in the BART station. I suspect that things like it are part of the reason San Francisco takes green values so seriously.