This month's theme was decreed to be "The Ellen Fletcher memorial ride". With that in mind I'd picked up this award she'd been given at the end of her memorial service.

Click the detail shot to read the memorial from the paper that I streamed out behind the thing.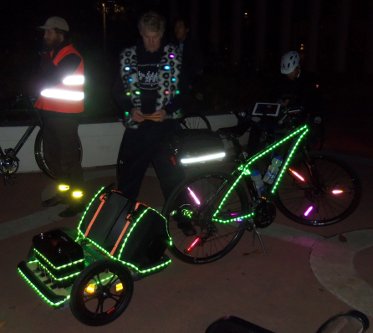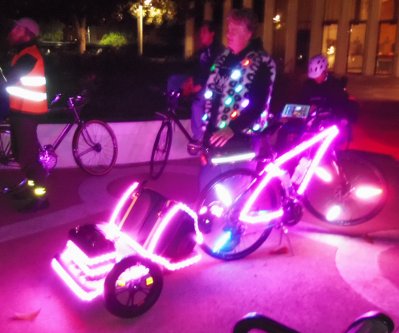 It's hard to describe what a dramatic difference from the usual thing Marks bike is. That huge object on the trailer is a very good speaker, the kind bands put out for their shows. The other box between the trailer's wheels is a huge battery. It holds plenty of power to drive the lights and music for a long evening of pedaling. Riding behind that thing felt like being part of the circus. Totally awesome!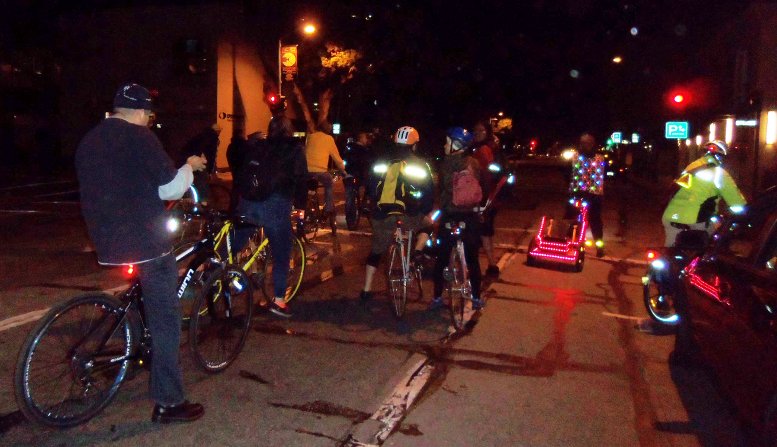 As part of the ride we rolled through three different shopping districts and many of the bike trails that Ellen Fletcher had something to do with.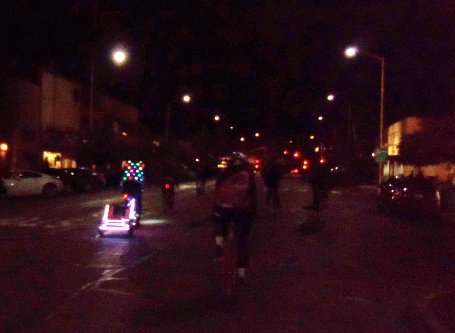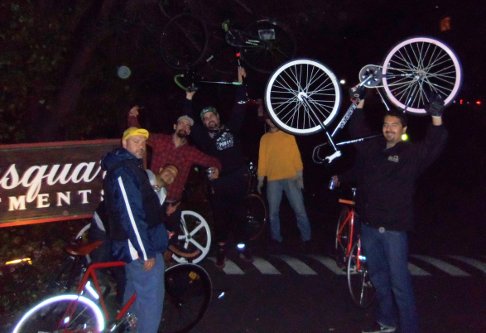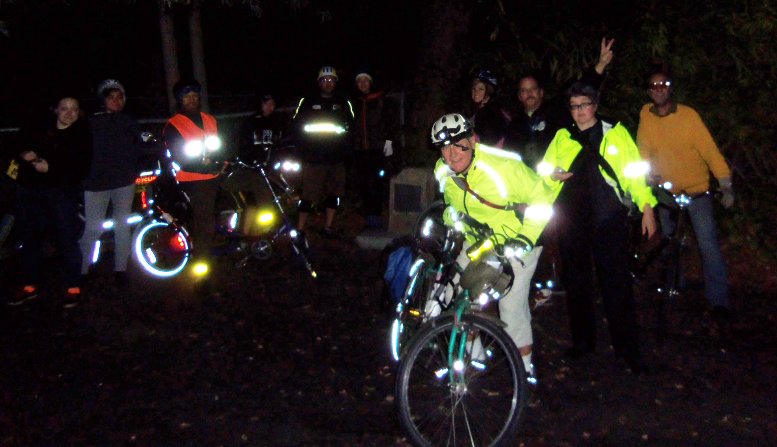 This picture was taken by the entrance to the Wilkie St. bike bridge, which wouldn't exist without Ellen Fletcher's political work. Thank you Pai Mei Reyes! The guy in the bright yellow with the white helmet was a friend of Ellen's. I know him as the guy that organizes bike parking at Stanford games still.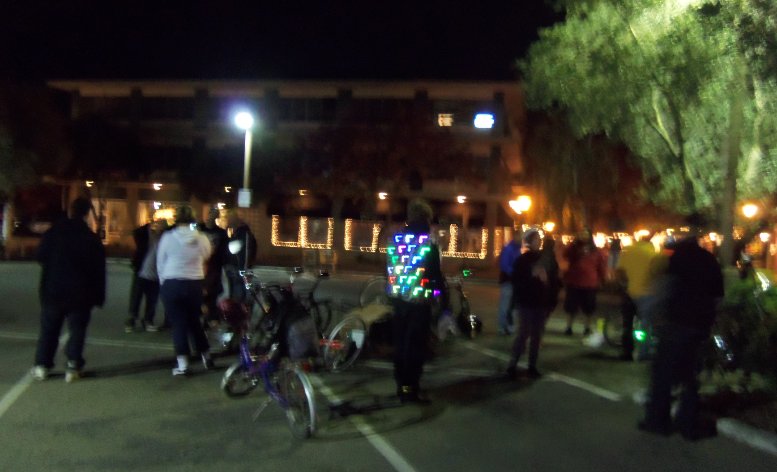 We had a regroup in the Safeway parking lot in downtown Los Altos.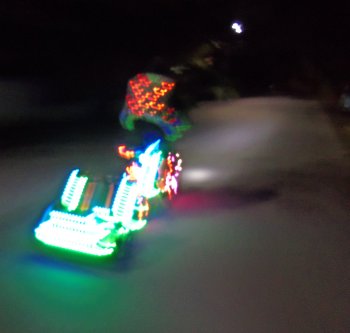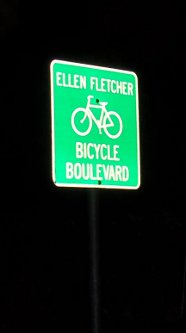 Yup. We rode Ellen Fletcher Bicycle Boulevard.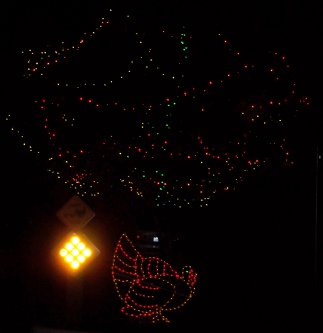 Adina explained that the intersection that always has interesting lights is at the home of someone who majored in drama at Stanford. The lights are a hobby for her.