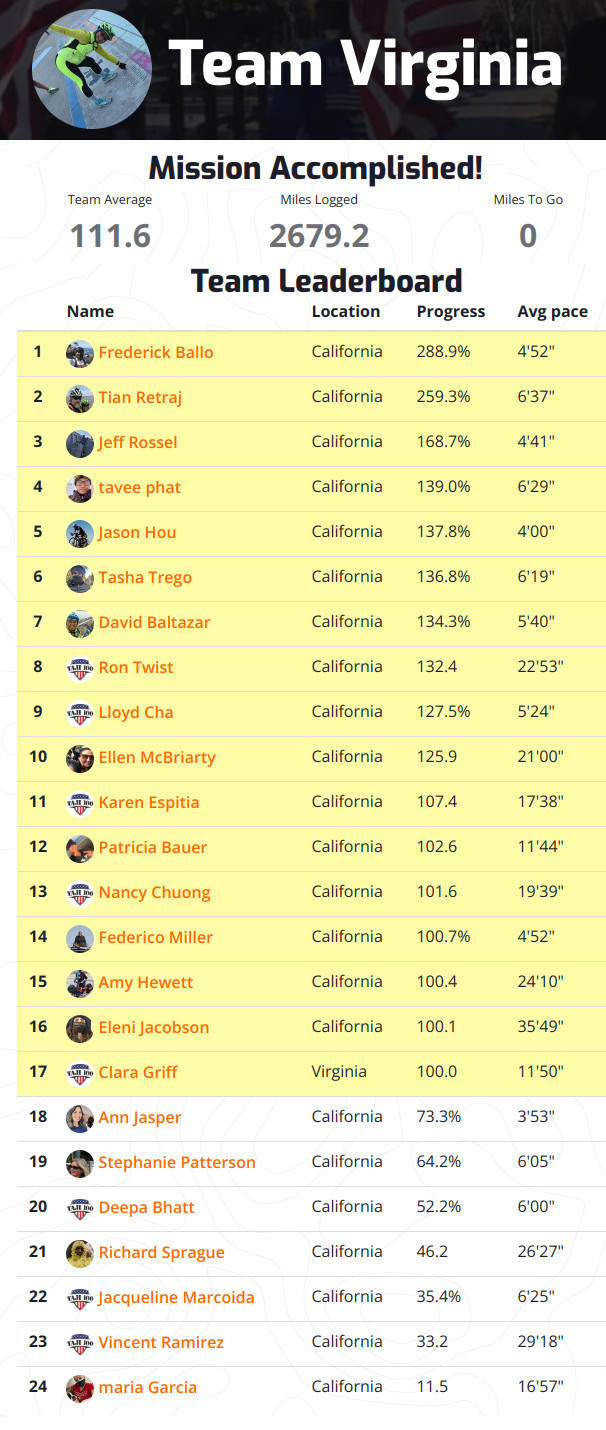 Team Virginia came through again! This time with an even bigger team than last year.

We did many bike rides during the month. This was one of the last ones. Should have taken more pictures than I did.

Didn't really set out to have a great run. I just figured if I kept exercising regularly I'd do okay. Then it seemed like every weekend I got invited to do more rides. Plus I was one of the roadrunners for San Jose Bike Party's February ride. That meant three more test rides plus getting home afterwards. Then with a week left to go Team Virginia needed a lot more miles to get the coveted yellow background.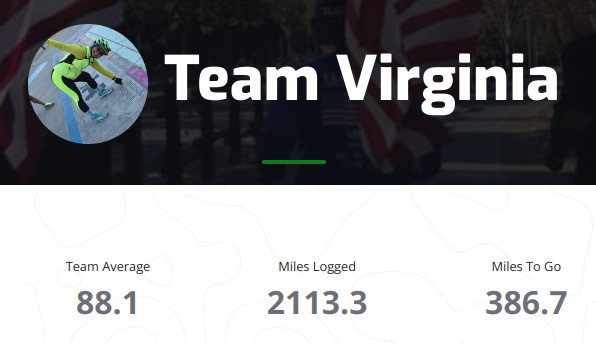 386 more miles! That was way more than I could do, but maybe with help from others we could pull it off. Started doing more bike rides. Things like doing my usual 21 mile ride, taking a nap and then doing the same thing again. As they say in San Jose "I got hella miles!"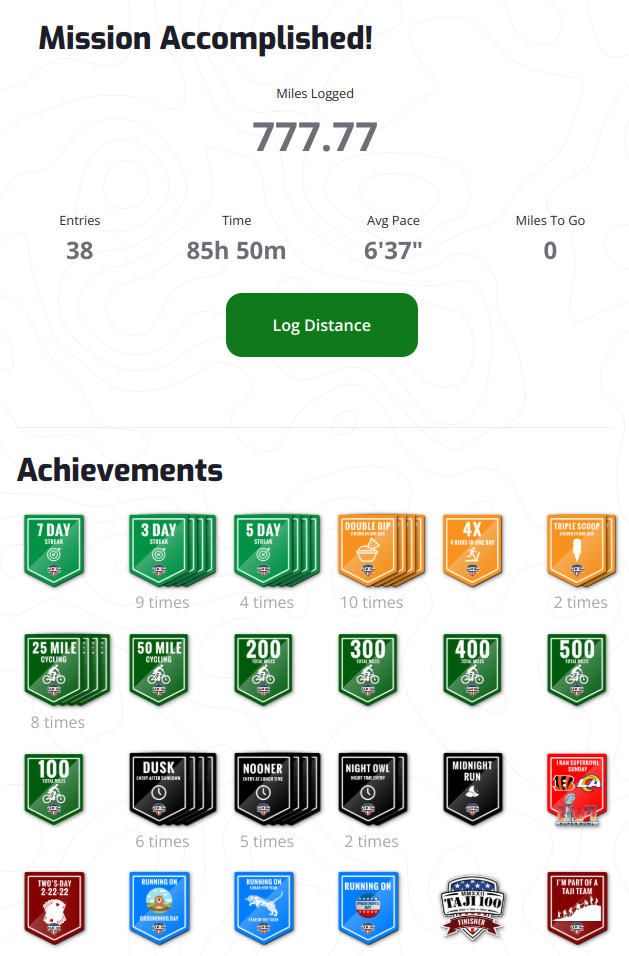 Stopped at 777 because that's known to be a lucky number. I got 62nd place on the Taji100.com leaderboard. It was much higher than I expected to get.



.442 .