January 7th, 2023: Festivus was a week ago now. Finally getting around to making a page out of the pictures.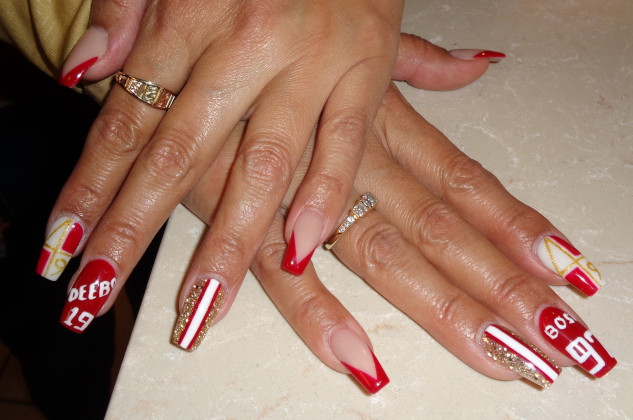 Kupcake's nails were the sight that made me go home and get my camera right now! Before that it was about setting stuff up and organizing the space and getting the ice on the beer, etc. Before too long people started arriving.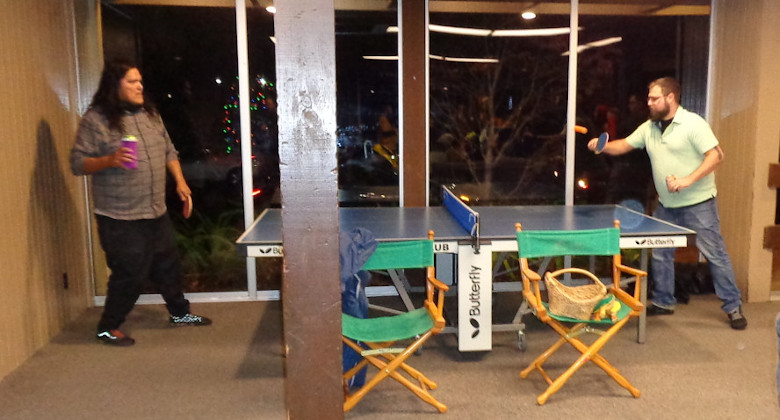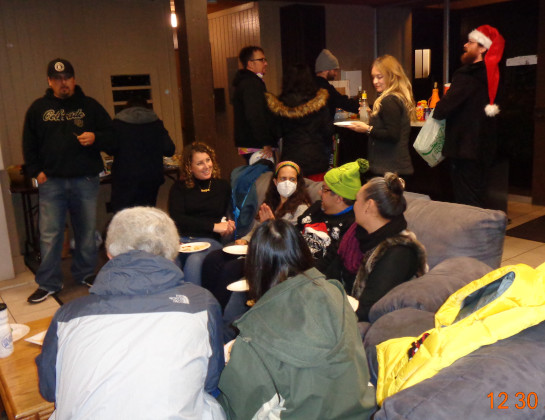 By this time there was a buzz of conversation that sounded like my favorite river. The air was developing a friendly feel.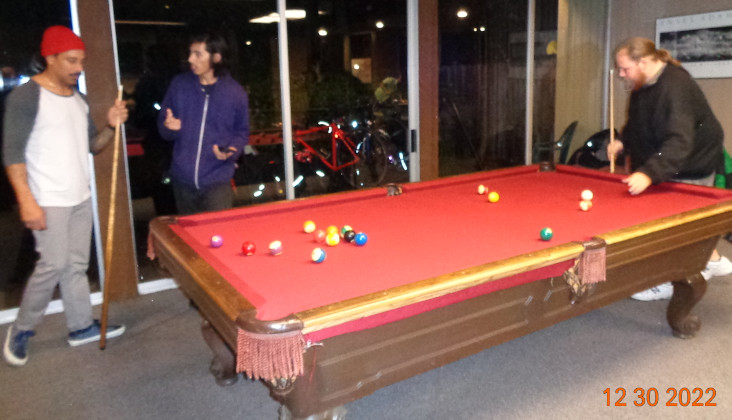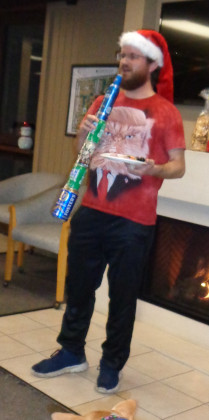 Soon enough it was time for the airing of grievences. We gathered to listen as one to each other.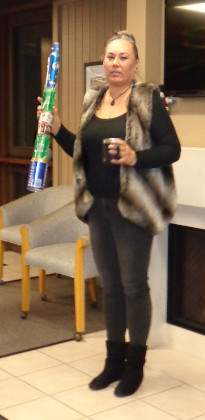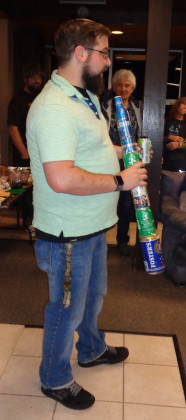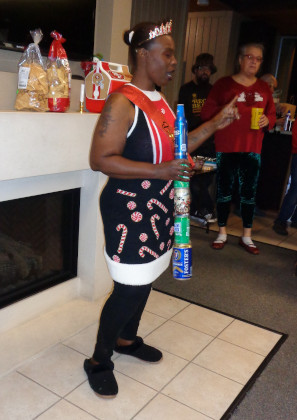 April has a huge grievance against AIDS. To help her in her quest to set the disease back, support her fundraiser in the AIDS ride to LA next summer. (
Click here.
) This year she's going to complete the ride.
Stephanie is outraged by the inequalities she sees all around us. Homeless people in San Jose. We should do better.

Isabella and Amanda had birthdays, so we sang them "Happy Birthday!".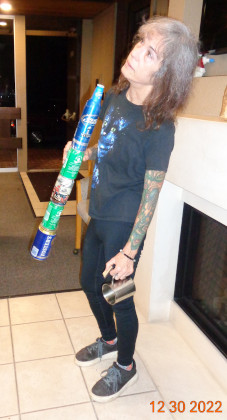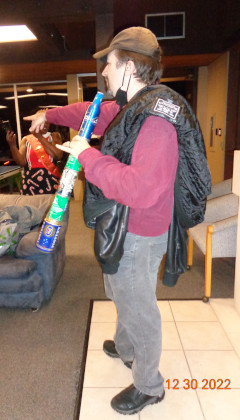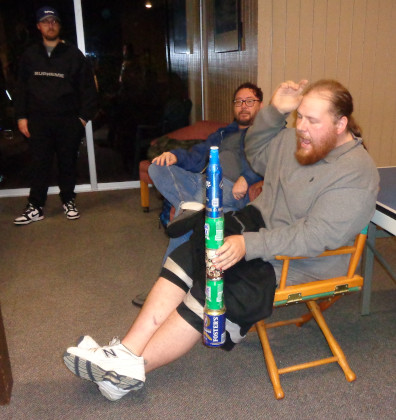 Didn't take pictures of every speaker. I found out when Thea complained about having her grievance censored. It wasn't deliberate. Can't remember exactly, but it was about the discrimination she faces as a transgender person. So sorry.

Wish I could remember what everybody said. After all the volunteers had taken a turn we passed around the pole so everyone there had a little of everybody else's attention.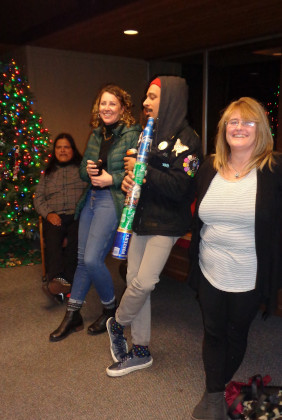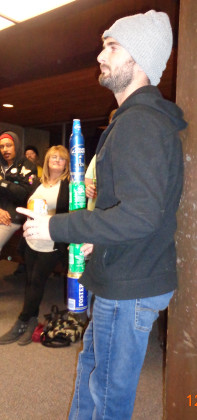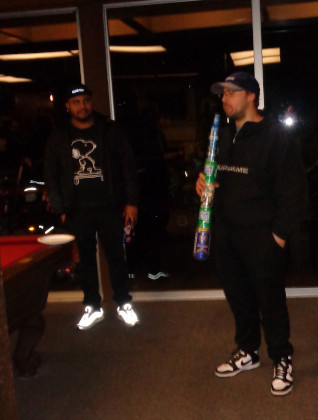 Some pleaded the fifth. Others said "I exercise my right to remain silent." I remember some decentralized anger towards cars, more than in years past.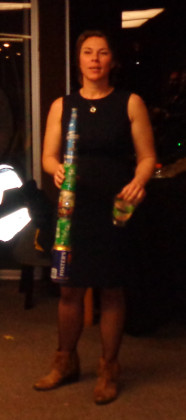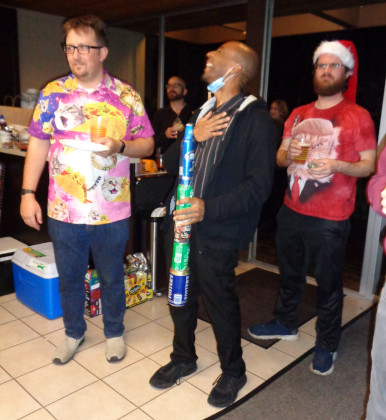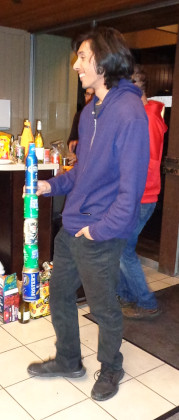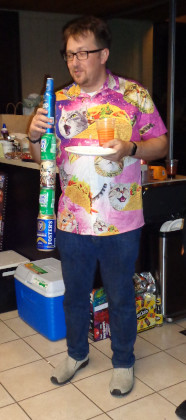 Amanda talked about how important it is to make sure that your pets are spayed or neutered. We already have too many and "shelters" are killing the ones they can't find homes for on a regular basis.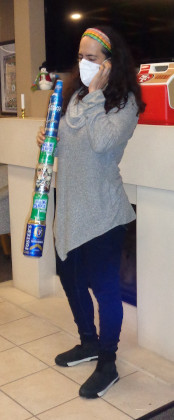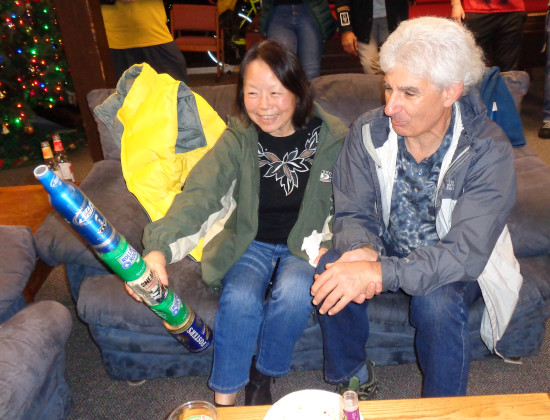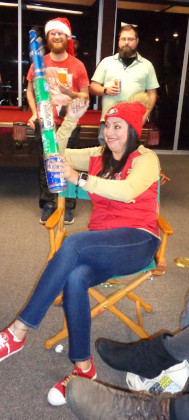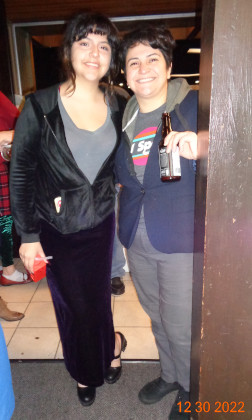 Eleni's grievance was that we try to fight against corruption, but the closer we look, the worse it gets.

The lady with the nice smile said this was her first festivus and she was happy to be here with Barry.

Almost immediately after the circle broke up Dora and her (now pretty grown) daughter joined us.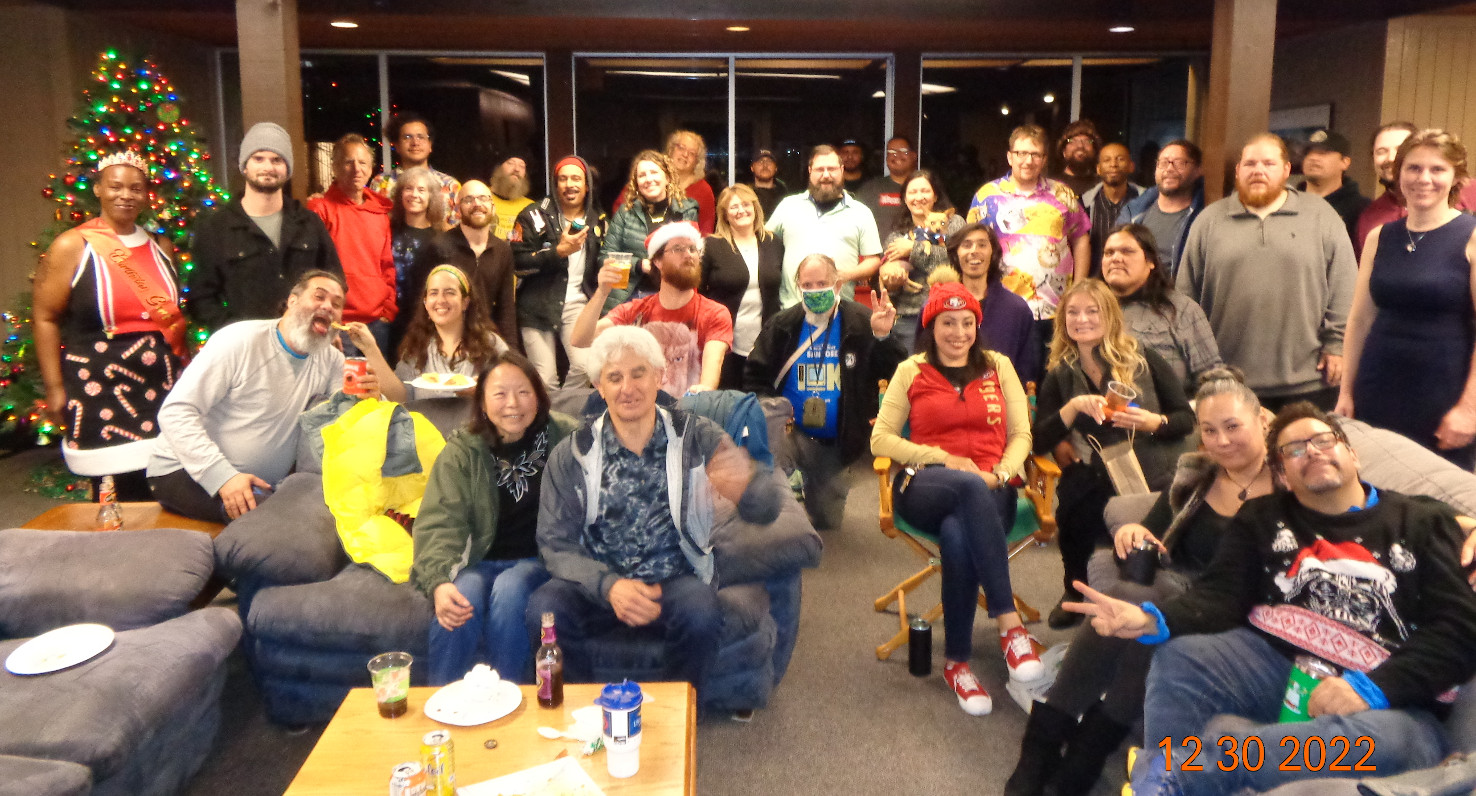 We posed for group shots.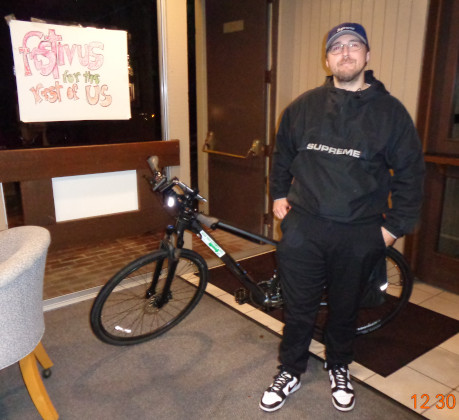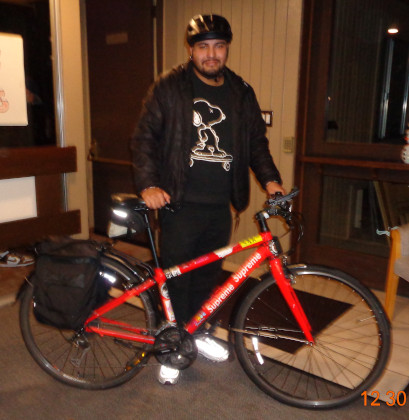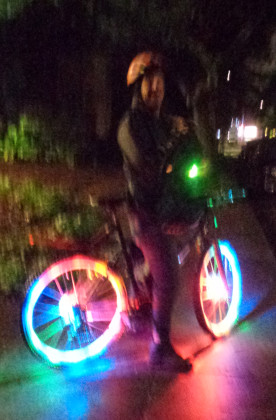 To honor the feats of strength involved with riding bikes from their homes to mine, I took pictures of the cyclists as they were leaving.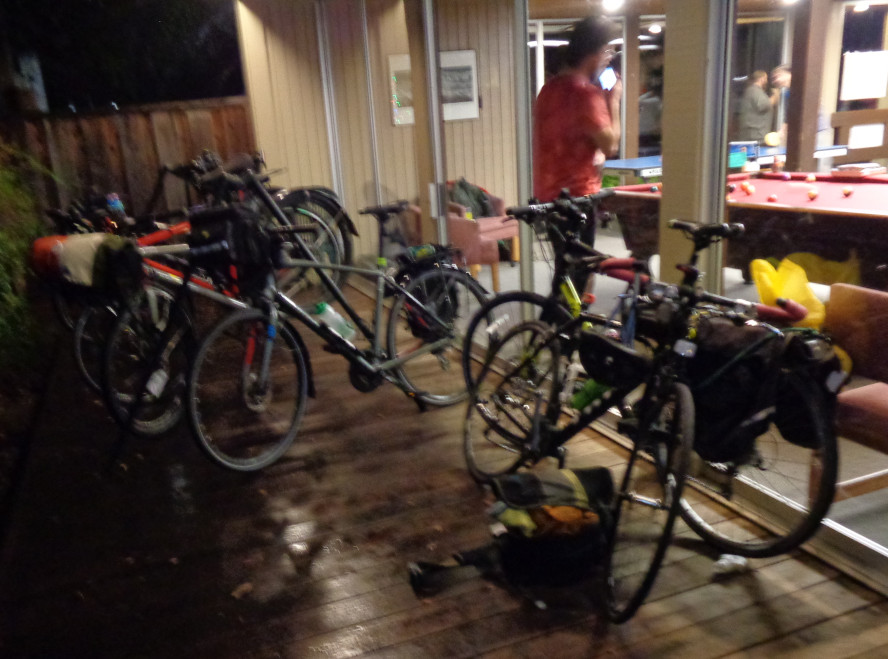 At this point there were still lots of bikes parked on the back deck.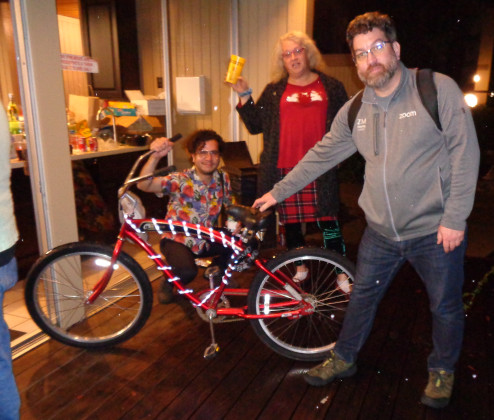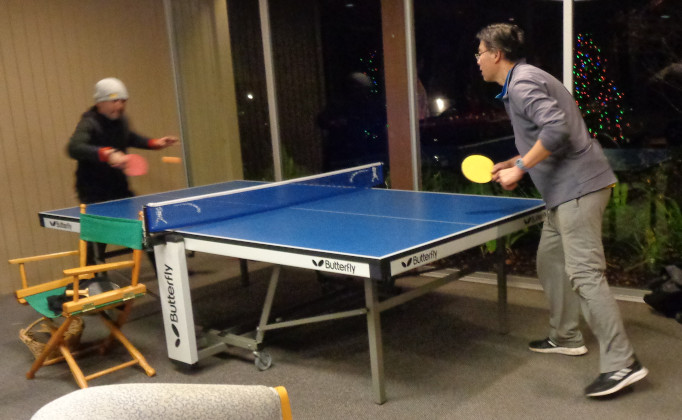 I missed some of the exodus because I was busy with this or that. No worries!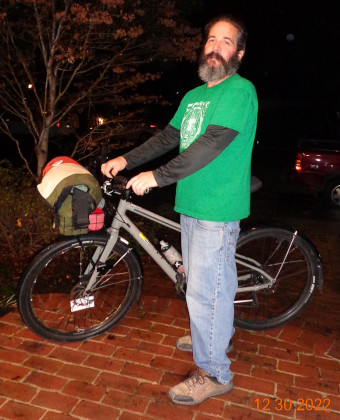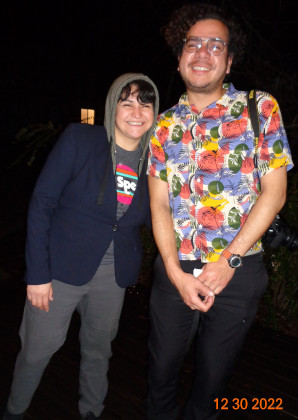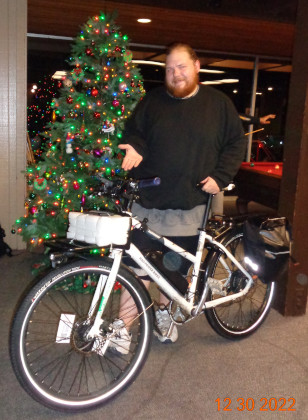 Dora and Diego both have names that start with "D".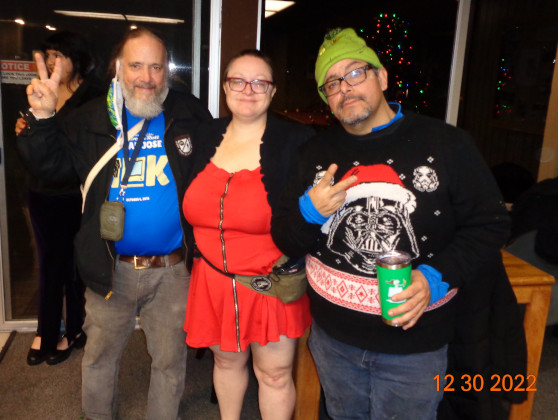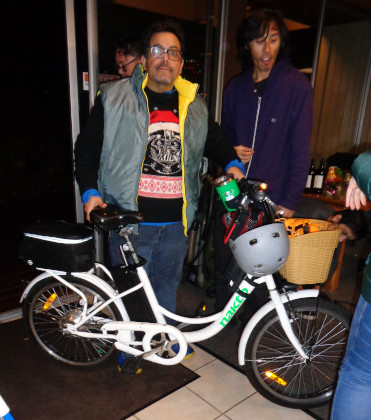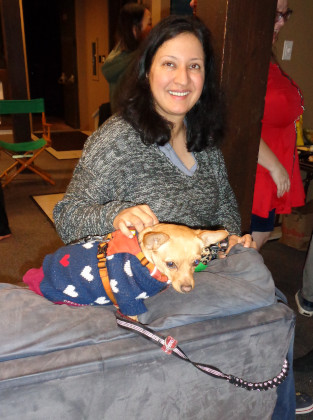 Lots of getting on the same page as your friends going on. When all was said and done it had been a big evening after a marathon of getting ready. So glad it worked out as well as it did.



.207 .