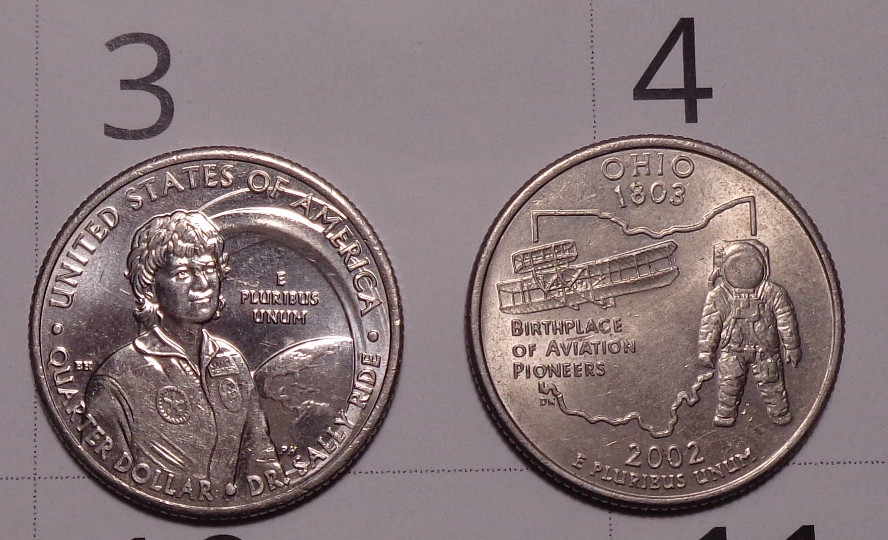 January 3rd, 2023: Got that Dr. Sally Ride quarter in my change yesterday. Thought I'd take a picture of her with John Glenn. It's not as clear that he's the guy on the Ohio quarter, but who else could it be? For sure there are people that believe it's him.
.123 .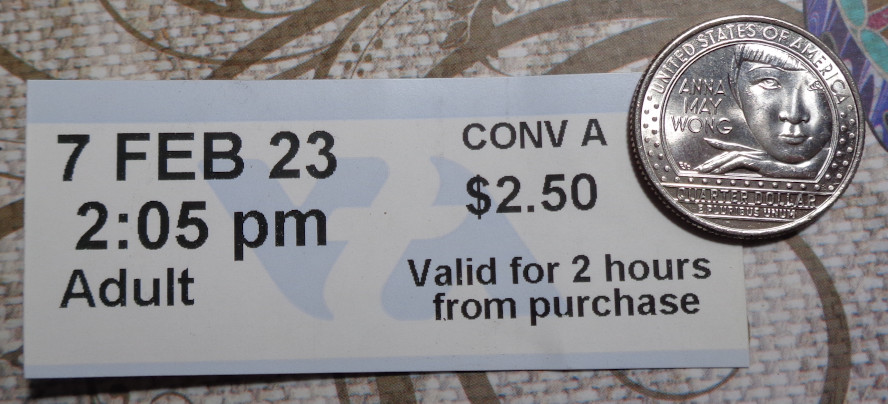 February 7th, 2023: The fare card vending machine gave me that cool new quarter with my ticket. Wow! Somebody made it onto the change as a Hollywood Star! So glad to have finally found that one in my change.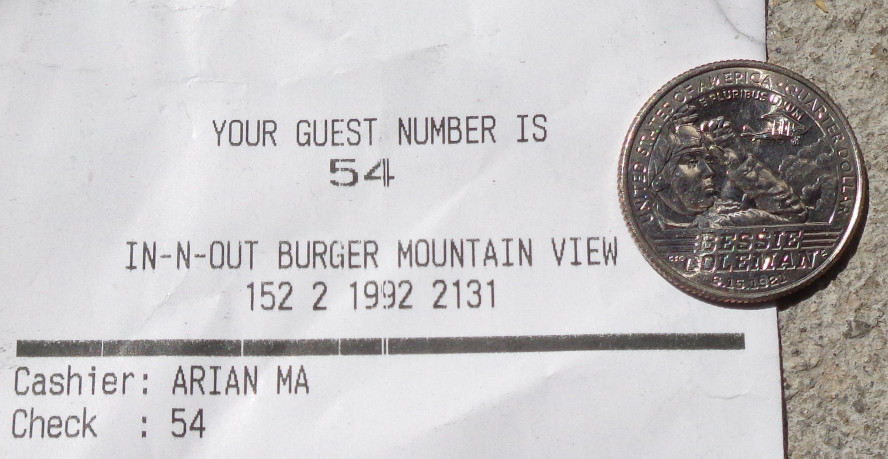 May 16th, 2023: Found this quarter in my change when I was customer #54 at In-N-Out earlier in the month. Bessie Coleman was the first African-American woman flier to get a pilot's license.