One thing Virginia was super into was Taji 100. It's an exercise challenge. You succeed by going 100 miles on foot during the month of February. When registration opened I went for it.

My strategy was simple. Just walk down to the bay and back as close as possible to "every day". Usually I did it in the afternoon. When they were clean I wore a Taji 100 shirt from a previous year. I always wore a COVID-19 mask.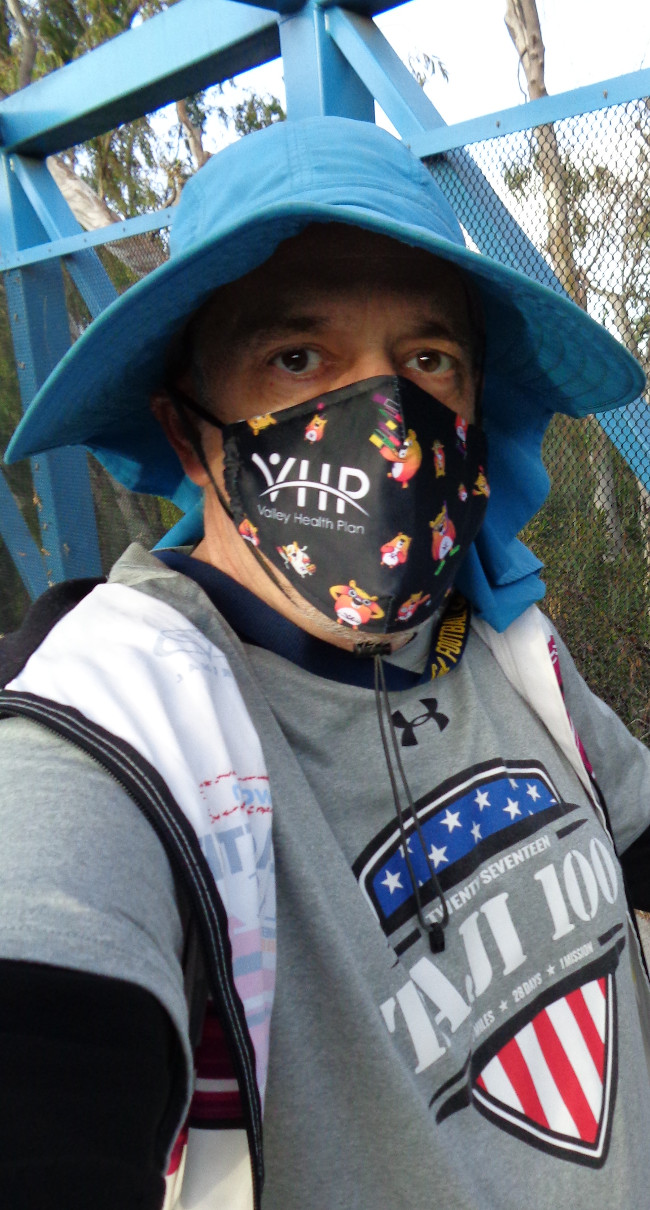 Usually the walk was uneventful. On nice days there were lots of other people using the trail. On wet or cold days I was mostly alone, except for an occasional bicyclist zipping past. To make a long story short, I managed to get the 147.6 miles I wanted. This is how it turned out.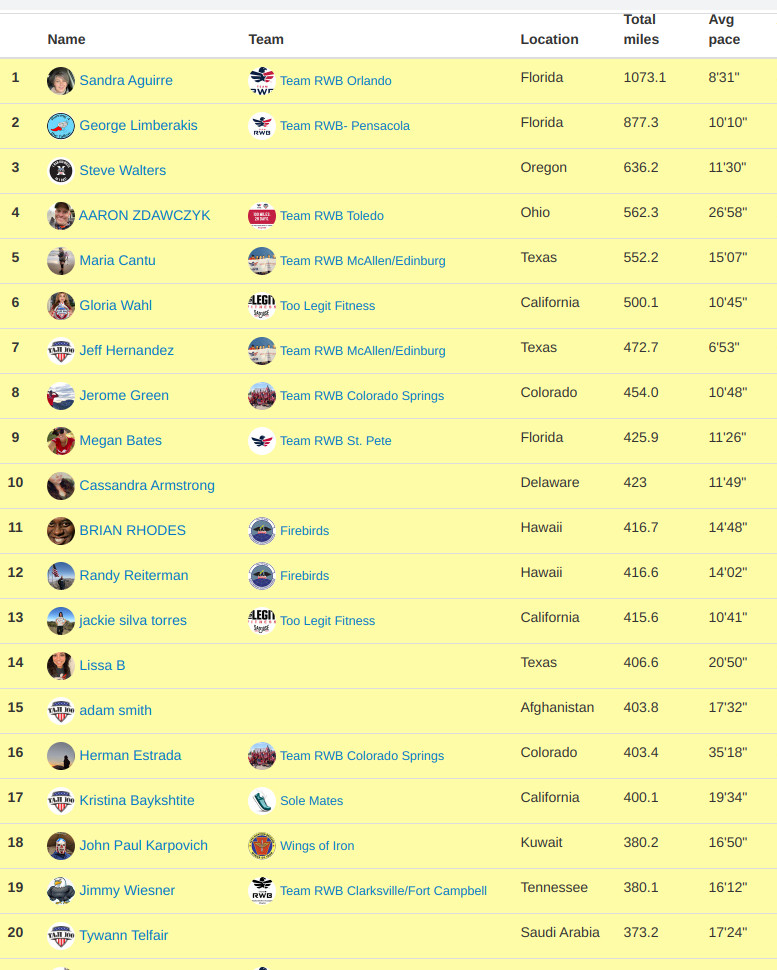 I gotta start by giving a shout out to the people at the top of the leaderboard. Probably most of these people spent as much of the month as possible running as fast as they could keep going. Not only that, but they had to spend a lot of their other time cooking, eating, and doing everything else required to keep them on the road. Truly an astonishing feat of endurance.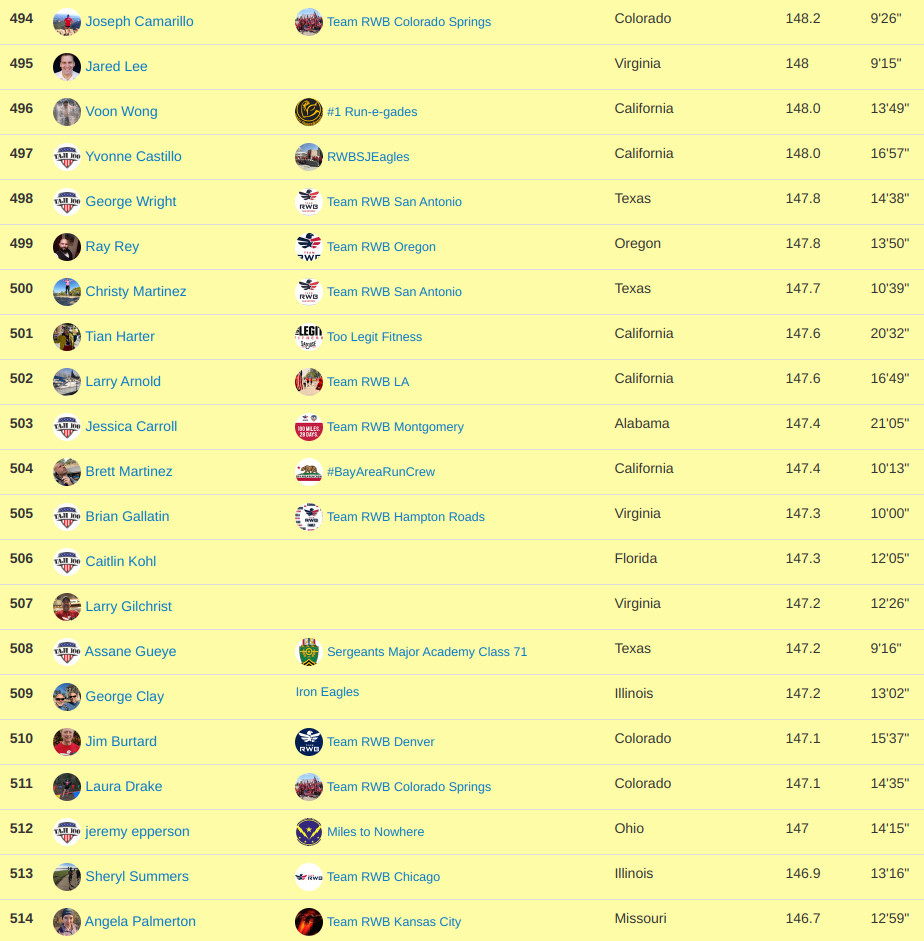 Happy to be tied for 501st.

Last time I checked 3960 of us got the coveted yellow background. To get to that level you have to log at least 100 miles.

To get on the leaderboard at all you need to record some mileage. Probably there were other people that gave up before they got to that point.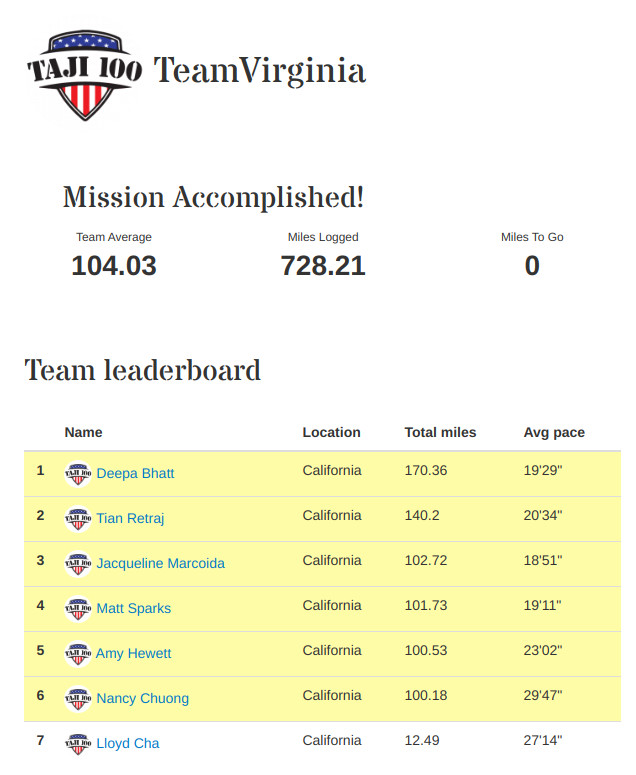 One thing that was new this year was Team Virginia. It was a bunch of friends who knew Virginia from bike party. Last year we walked to donate miles to Virginia so she could do Taji100 from her hospital bed. This year they were like "Let's do it for real!" Taji100 only lets you join one team, so I invented another Tian for Team Virginia. Didn't go back and add the miles I'd already walked at that point, which is why that one went fewer miles than my legit name. Turned out we needed all the miles to bring up the team average to a "Mission Accomplished" level.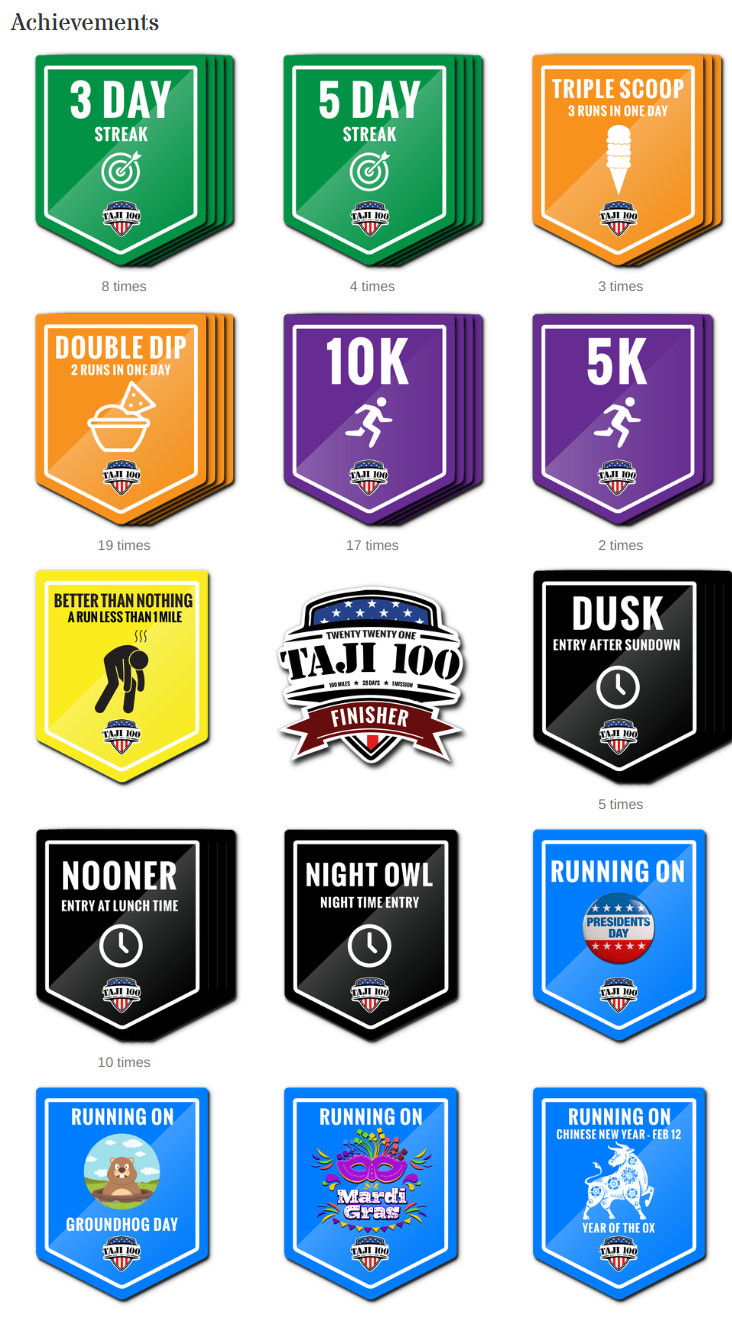 As an individual one of the things that makes Taji 100 more fun than just exercising is getting badges. Usually any exercise gets you something, but sometimes you get a nice surprise. Getting the "FINISHER" badge was really a joy. By the end of the month I had this stash to show you.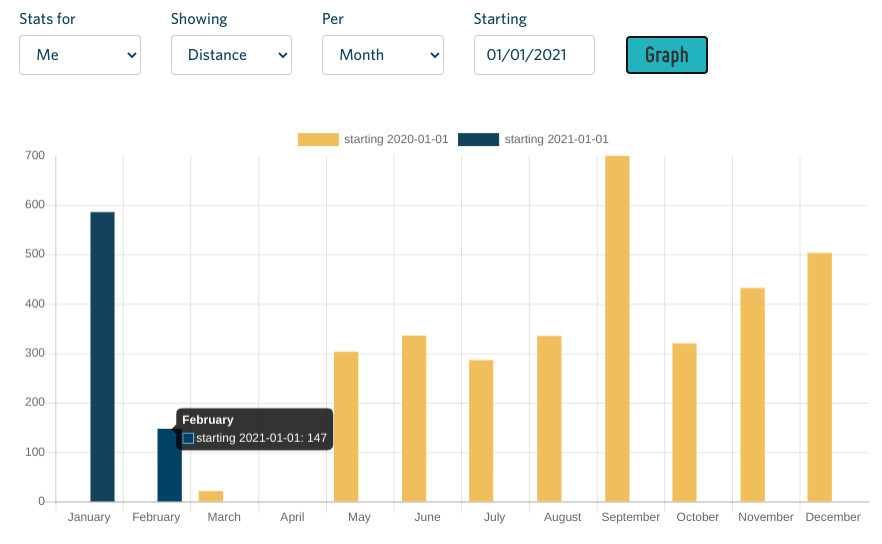 Just to be funny about it, I also rode my bike 147 miles in February. That was one bike camping trip, one fun ride, and several rides home from San Jose. It was about as little riding as I could do, except for the last short ride to make the numerology right.


Just to turn up the humor another notch, in March I brought my total miles riding for the year to 1476.

Page visitor count: 687