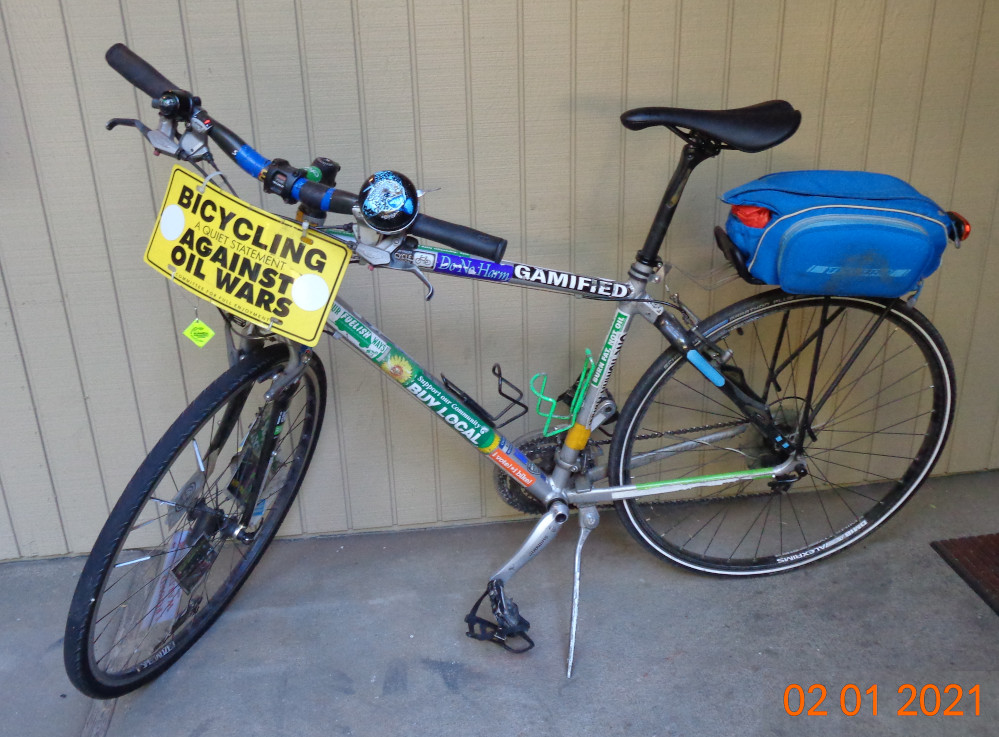 Got this bike at an SVBC fundraiser auction. I think it was 2007. The beer was free, and I didn't really think beyond "I want it." Accentally got one that was a bit big for me. Didn't realize my mistake until after I'd ridden it for years. It's a great bike.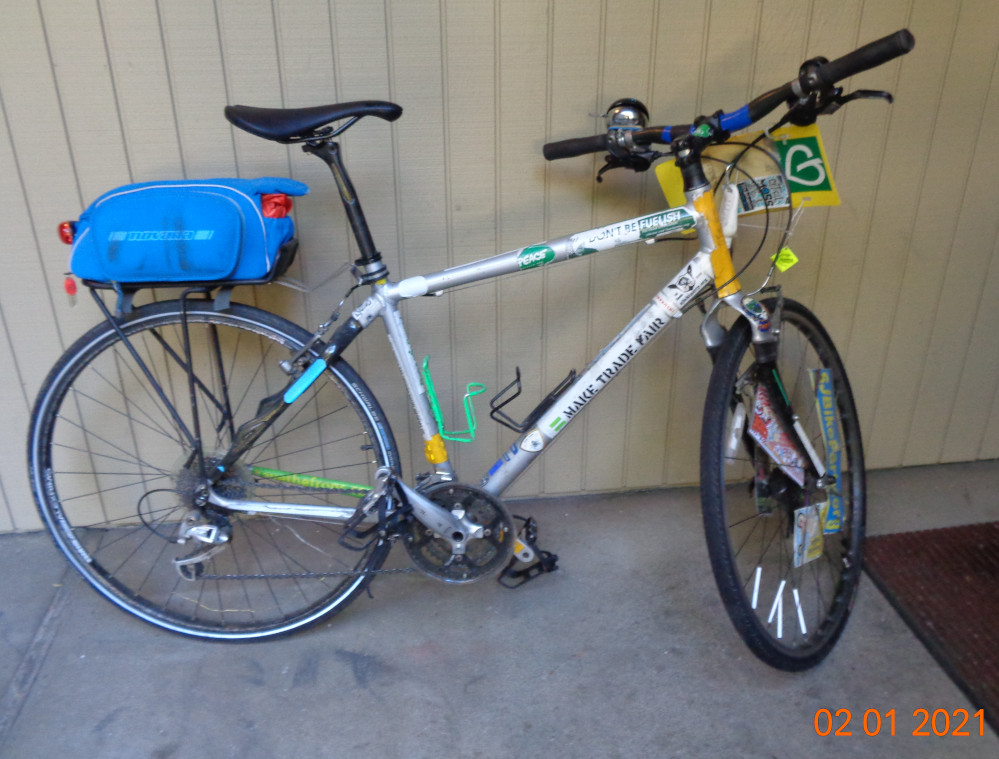 It came with 700 x 42 tires. I still have those if you want them. Decided that since I mostly use it on road, road tires are better. Put on 700 x 28s and haven't gone back since. The tires on it have plenty of wear left in them.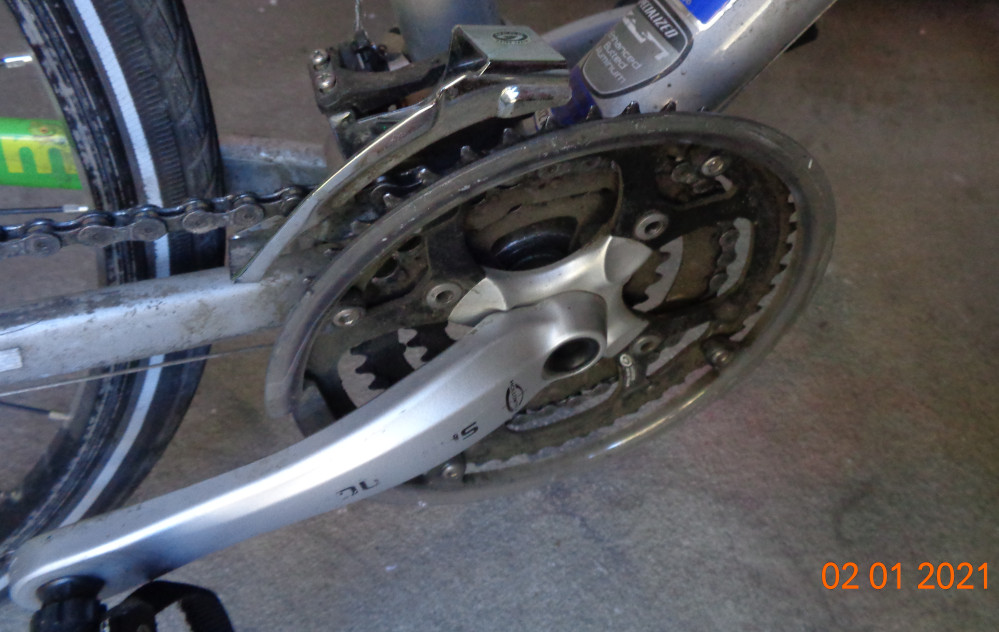 Put new chain and brake pads on it a couple of years ago and haven't ridden it much since.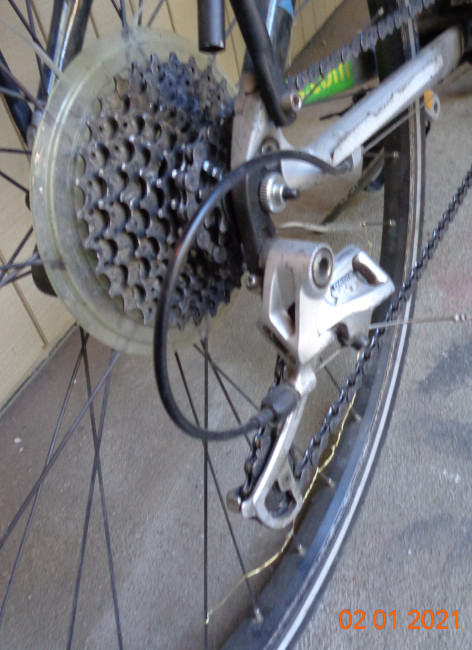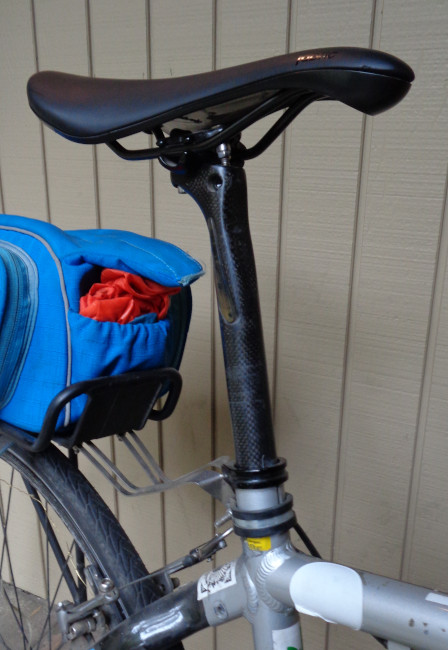 Got the rear wheel about five or six years ago.

Not sure what happened to the original seat. This one came with my new bike.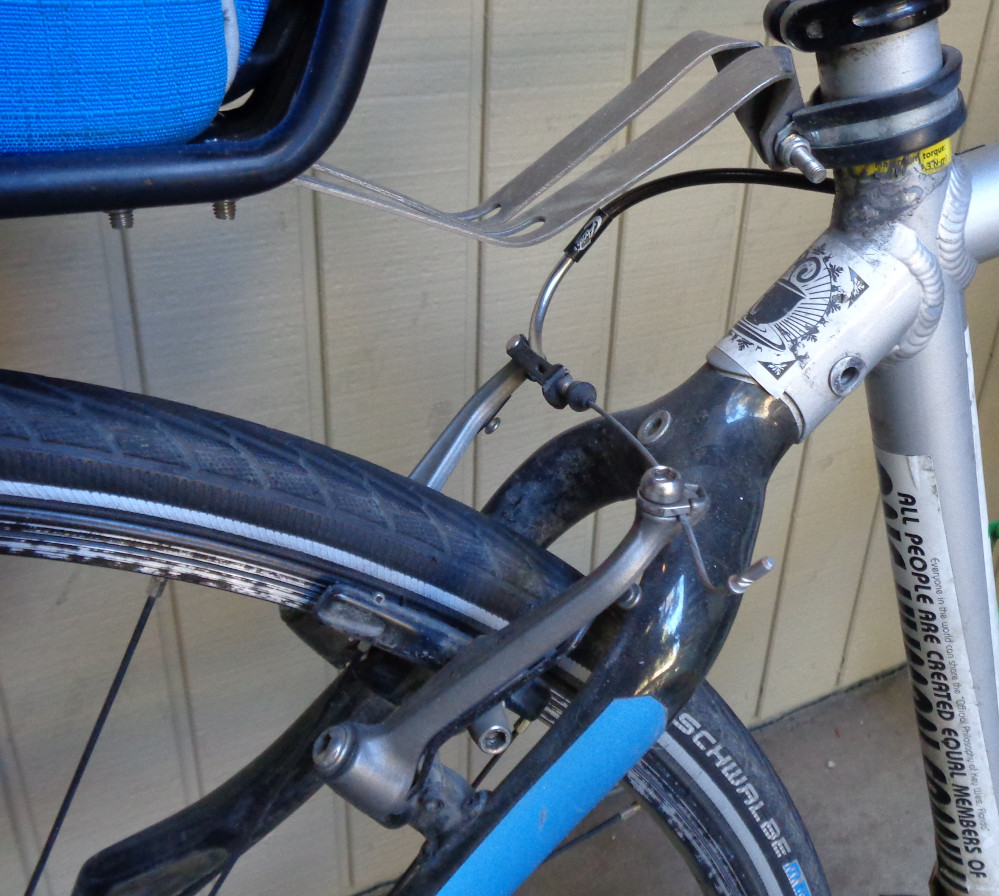 Sorry about the way I did the rack attachment. Works reliably.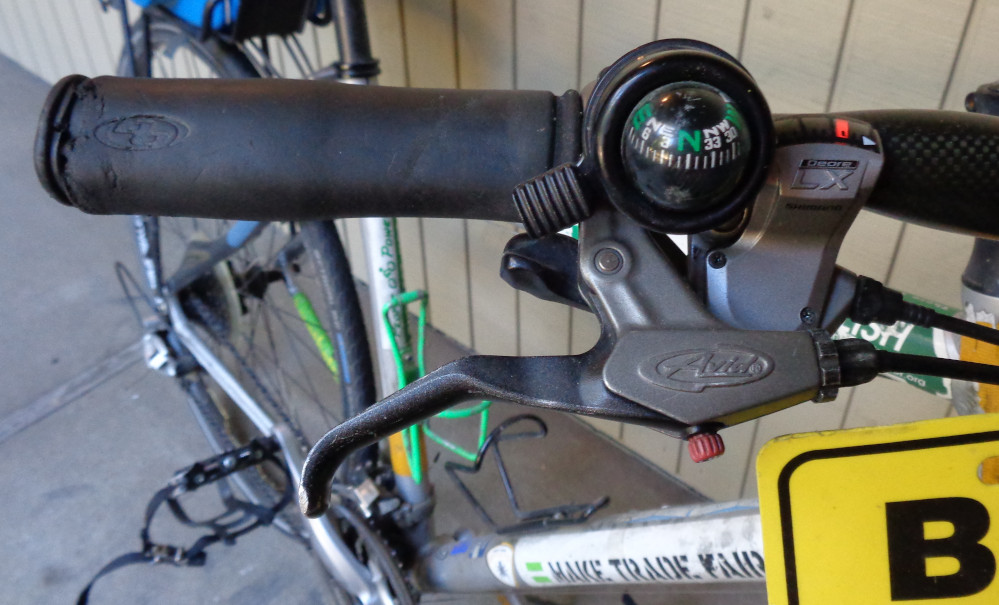 Bell makes a polite "ding" when you push down on the striped pad. Handlebars are very good at absorbing the little jerks the road seems to always have.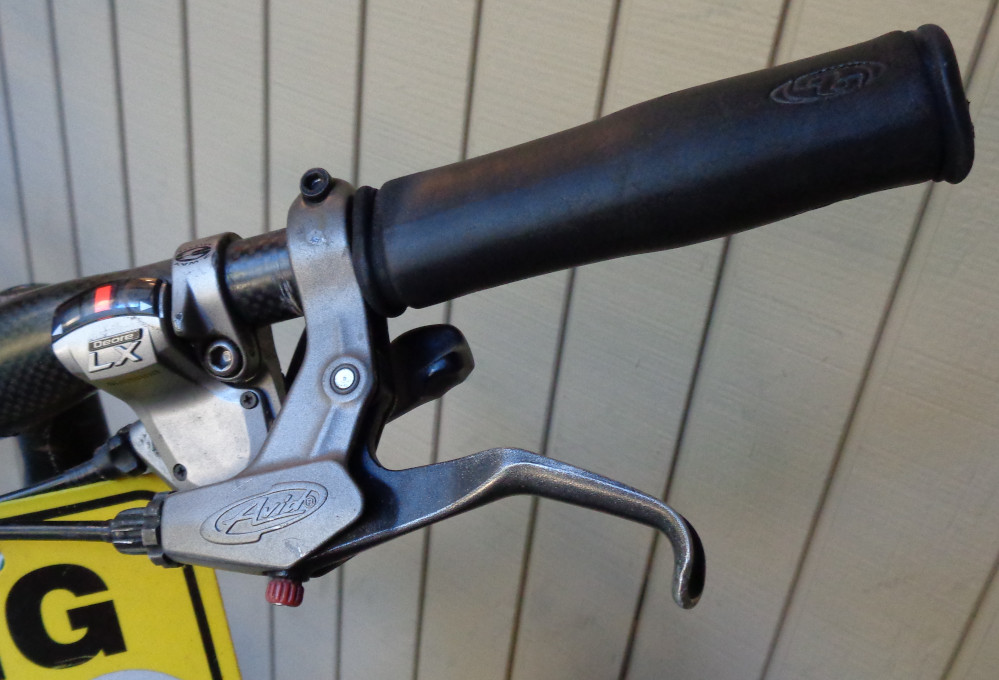 Handlebars are comfortable for the first 25 miles or something like that.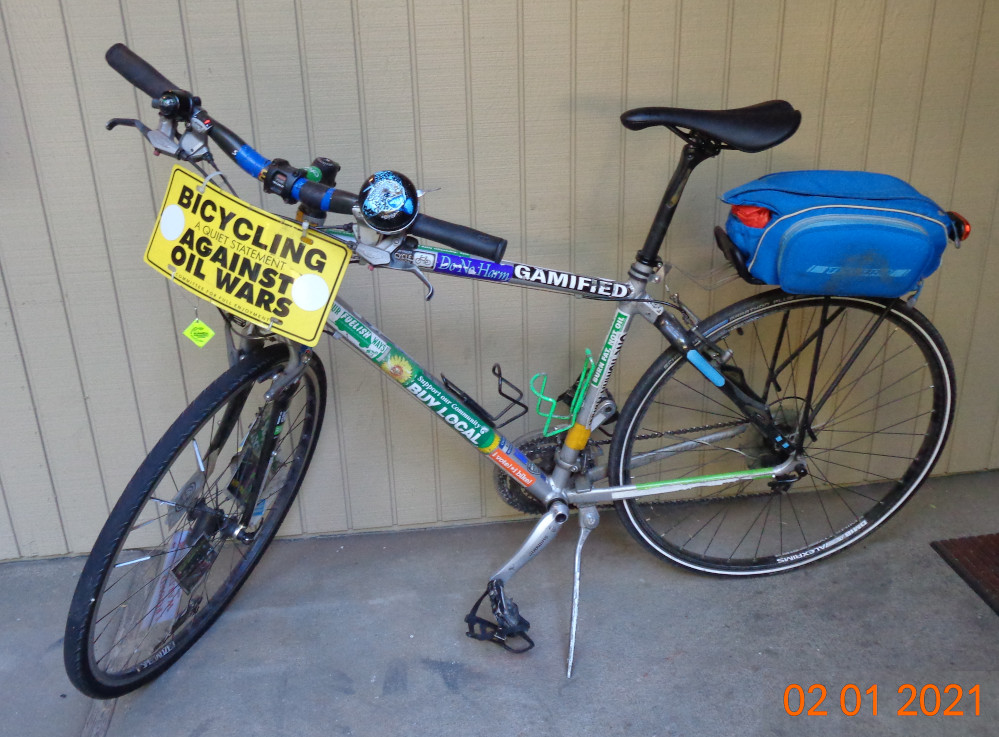 Seat post, handlebars, and front fork are all carbon fiber. The rest is aluminum. It would be quite light except for the fact I've put in thorn proof tubes and durable tires. The tape on the handlebars is to give my velcro strap on headlights a place to grip.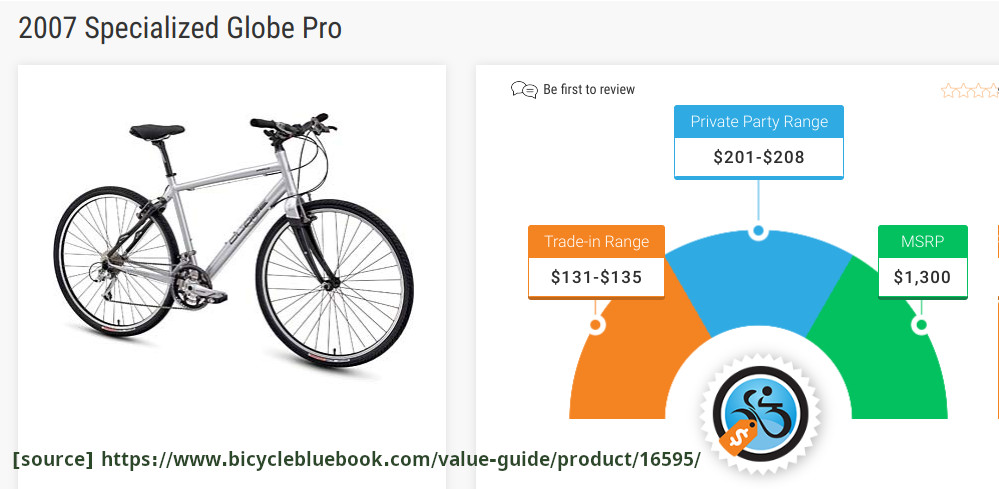 Asking $200.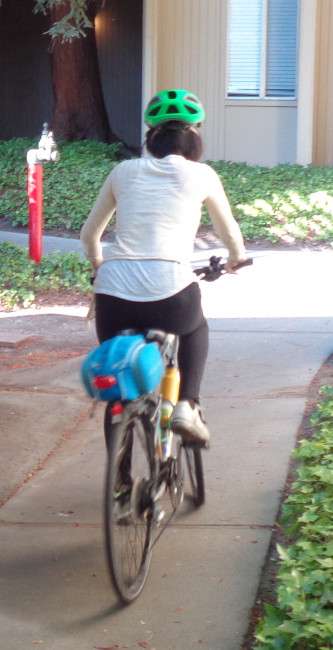 Was asking $200. This fine young lady took it at the asking price, but I threw in a water bottle and helmet because she needed those to and I was happy to find a home for it.

Page visitor count: 815 (Page visitor count when it sold was 171.)