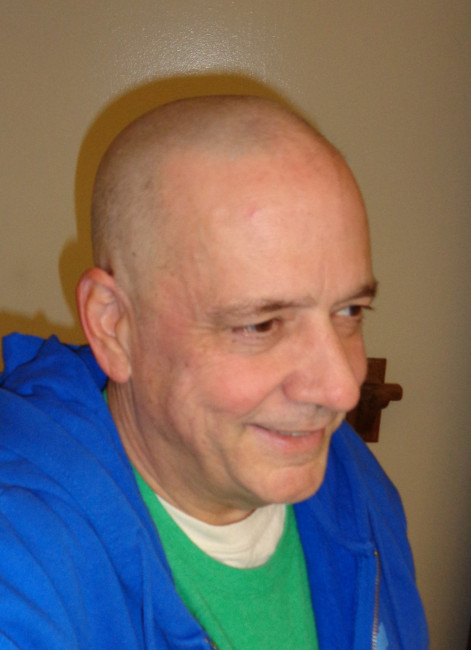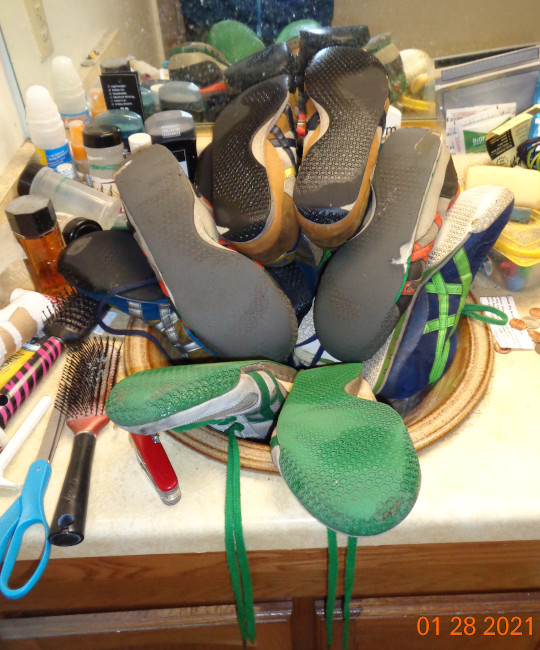 This year I didn't spend much time playing with my hair. Just thwacked it back, ran the mower over it until it was mostly quite short, and then shaved what was left.

The big project I'd put off last time because I was too busy with Virginia was shoe gooing the soles of my favorite shoes. Had to do it in batches because the sink isn't big enough to hold all of the clean shoes. This was about half of them.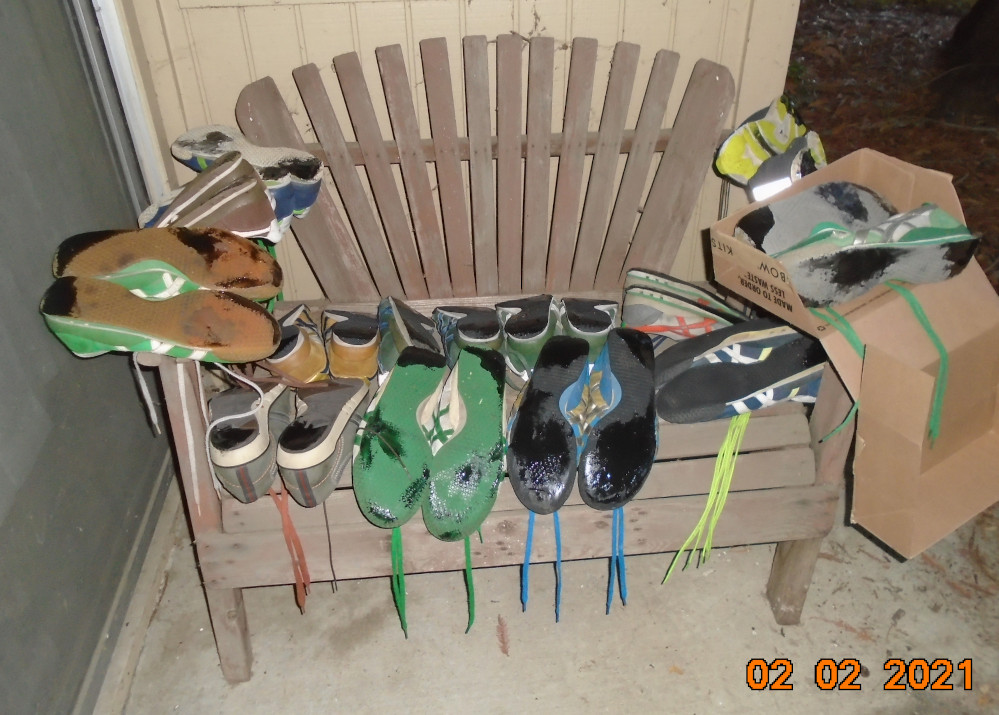 That's what a tube of shoe goo works out to.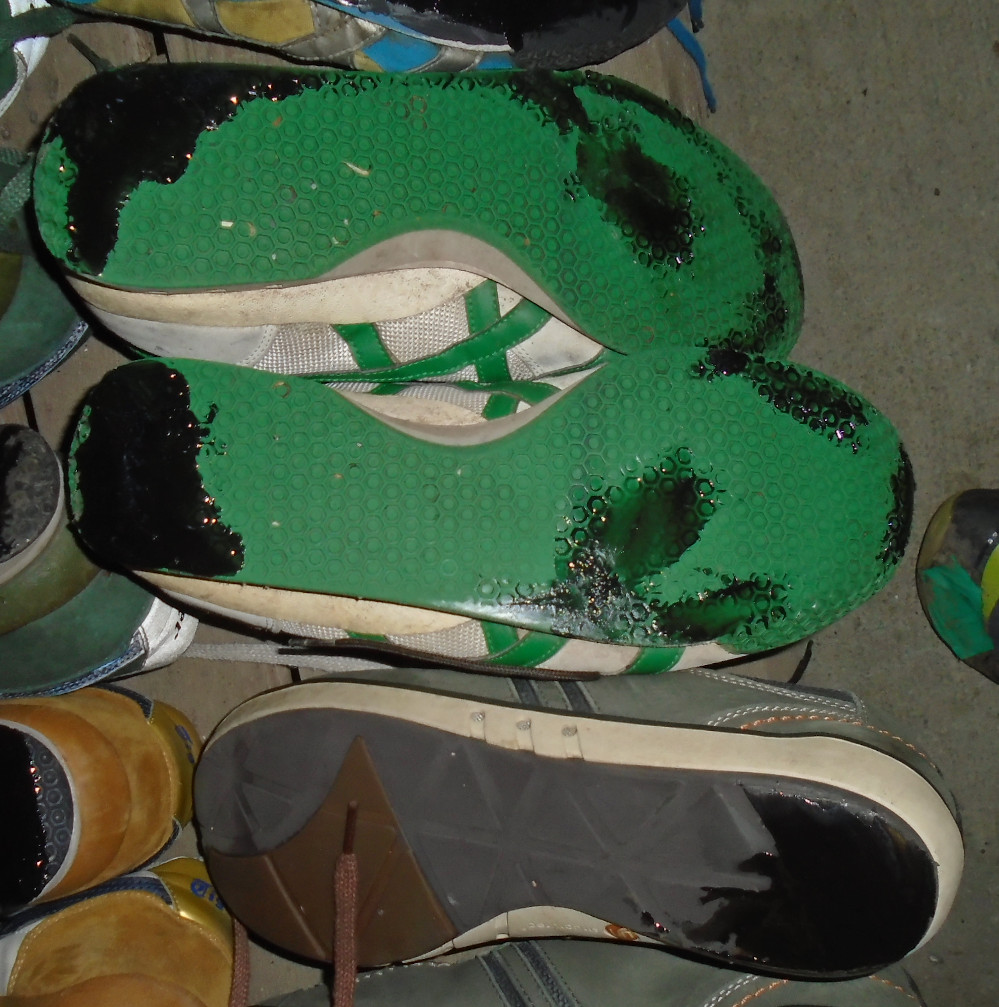 All I did was add a strike plate on the back and a very thin later where the tread has been worn off. Shoe Goo won't attach to the virgin tread. If you steer clear of that it usually sticks until it grinds off. Once that happens I put the shoes in the "too be shoe gooed" pile and get another pair out of the closet. Limited myself to one pair in each color scheme, so it's easy to keep the pairs together.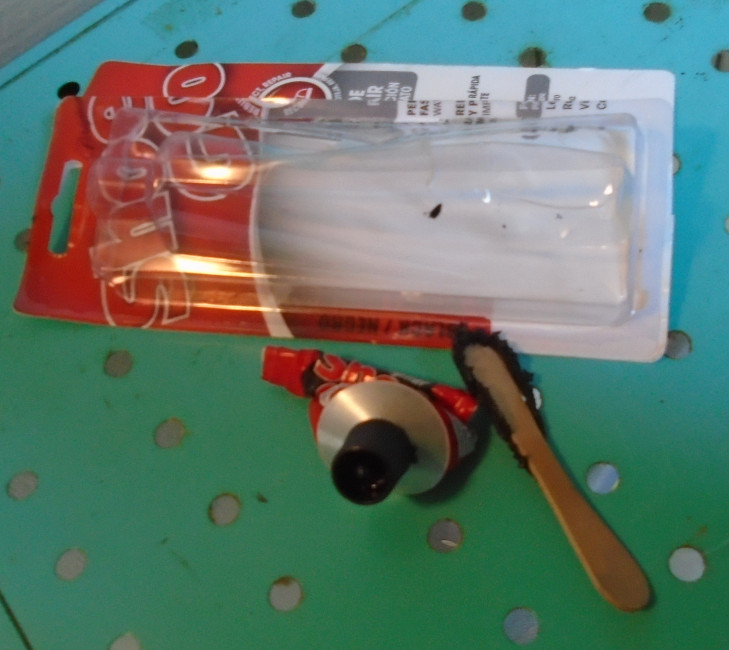 That's what a tube of shoe goo works out to.

Page visitor count: 634