East Bay Bike Party happens on the second Friday of every month. Dora, Rob, and I carpooled from Palo Alto to Hayward in the East Bay for this one. Dora was the only one with a car, so we piled into her car with all three bikes. It was a full car when we got moving. Dora gets great use of the space when organizing trips.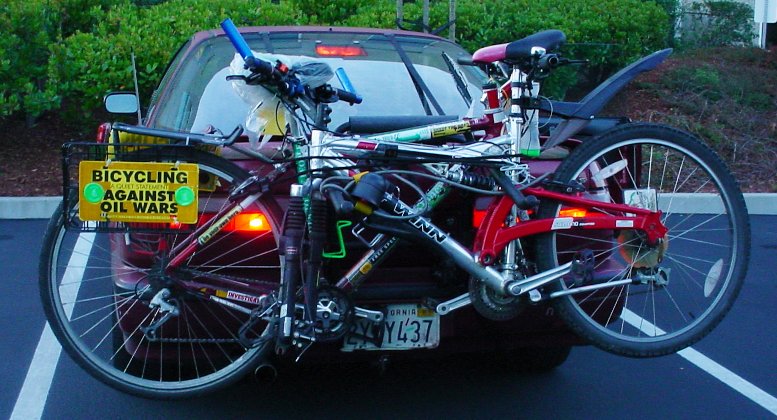 We got there just as the ride was leaving the station. It was a mad dash to get bikes off the car and put back together. Then it was a scramble to catch up with the ride. It was iffy for a couple of blocks, but I caught up with them at a light before too long.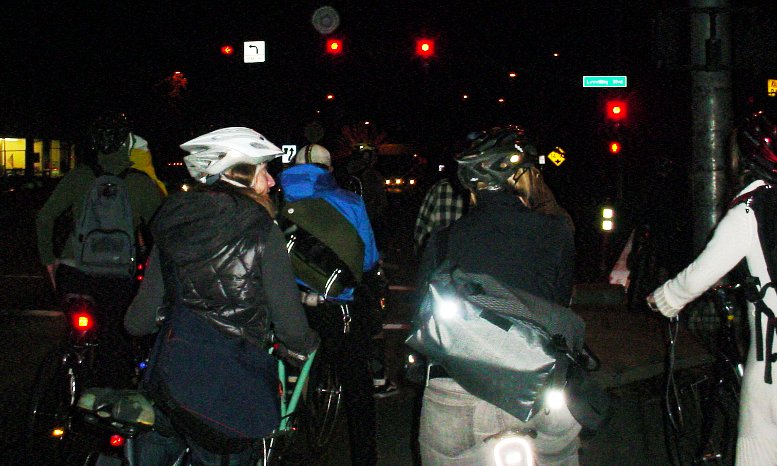 The theme was "Hillbilly Wedding", so I started catcing sights that belonged at a Hillbilly wedding.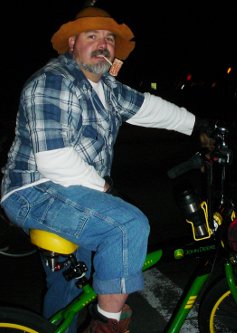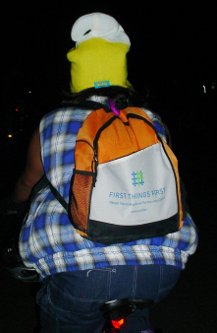 Stuff like Hillbillys, flowers,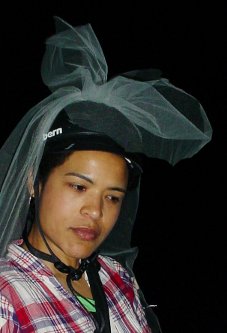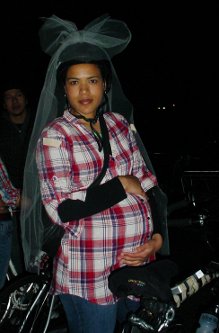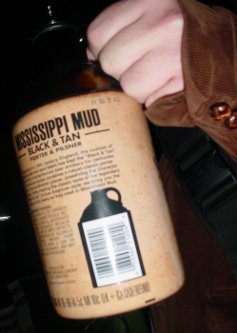 Pregnant brides, hooch,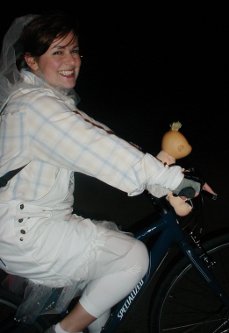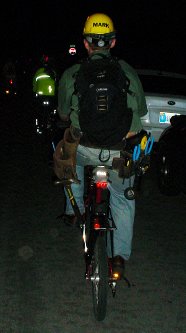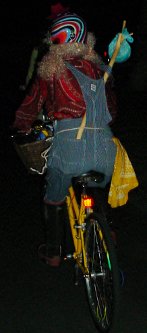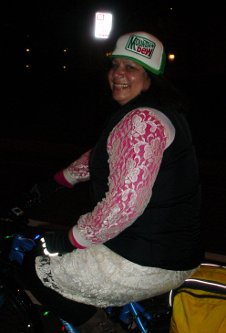 linemen and brides in white.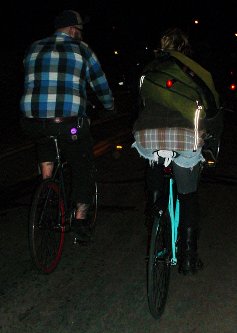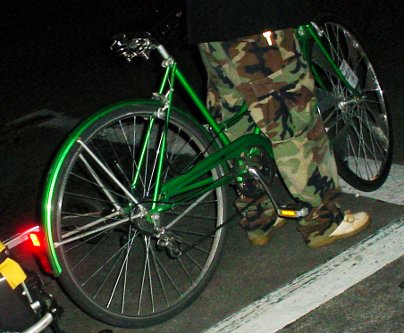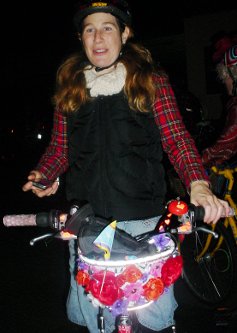 Probably there were a few hundred riders. The course was mostly flat, with several regroups. The pace was easy. Very much of a rolling party vibe.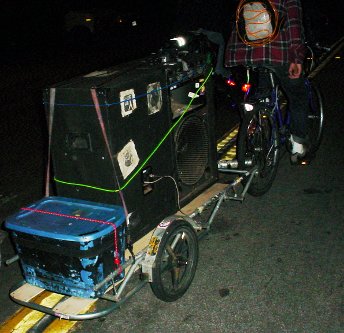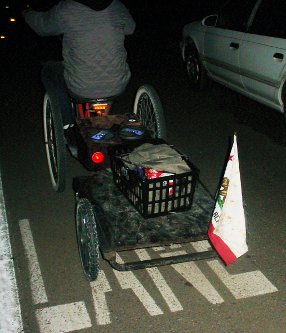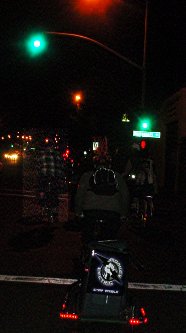 It seems like the sound carts paced each other, staying about a block apart for the most part. Definately people congregated more near the sounds they wanted to hear.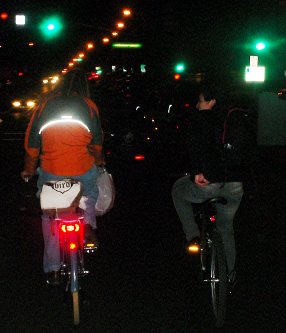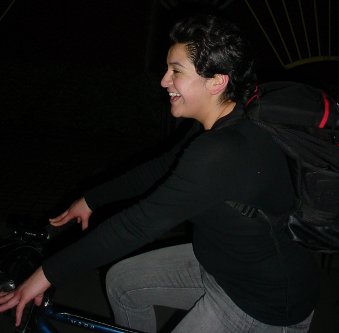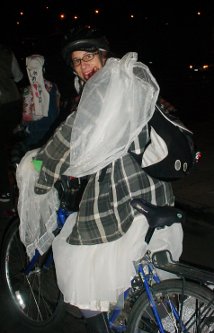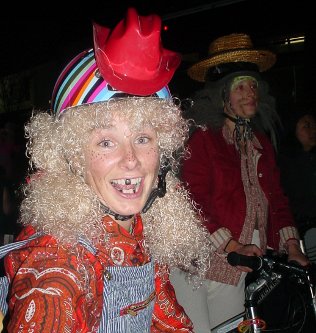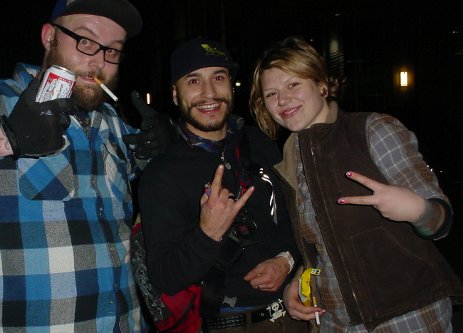 It's scary how perfect a "Little Orphan Annie" that woman is!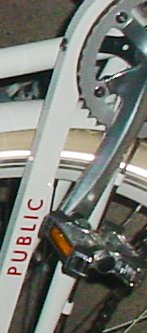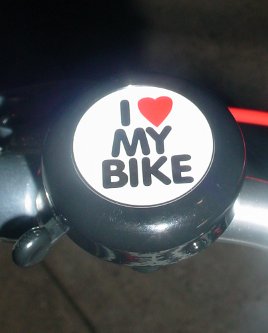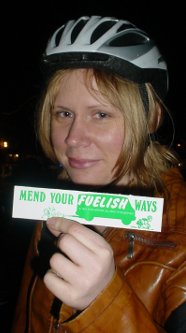 Laura was there on her new Public bike. She was talking about getting it for months. I love how reflective the tires are.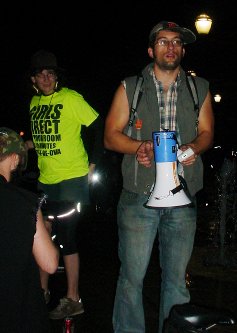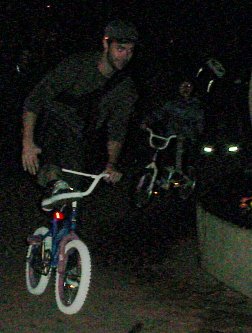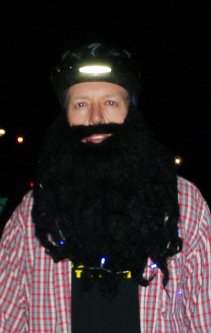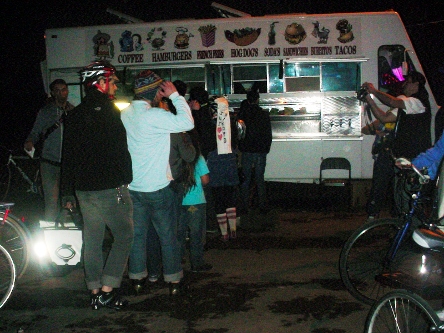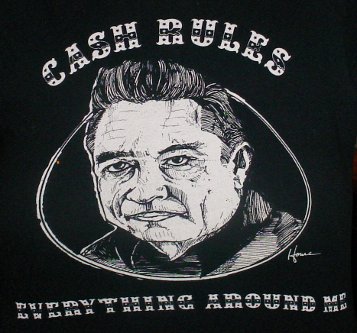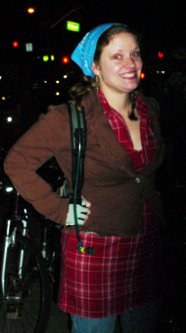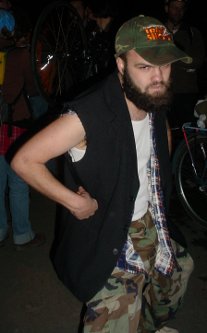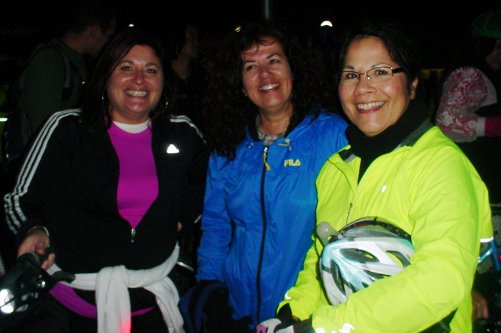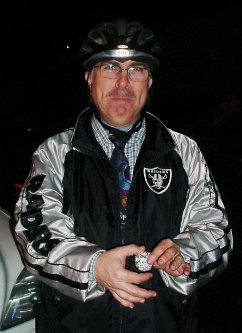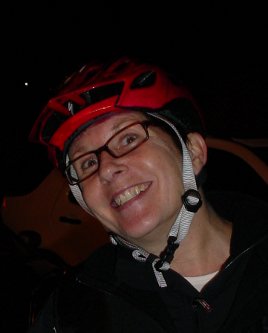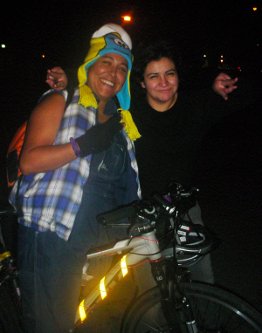 Thanks to Sonia for this great group shot of the San Jose Birds (plus one) at the ride. We posed together after all of the other riders had dissappeared. Not long after this picture was taken about half of us rode back to the starting BART stop, where we had cars parked. Others got on BART locally.