The nexd day we went over to my brothers place for a BBQ.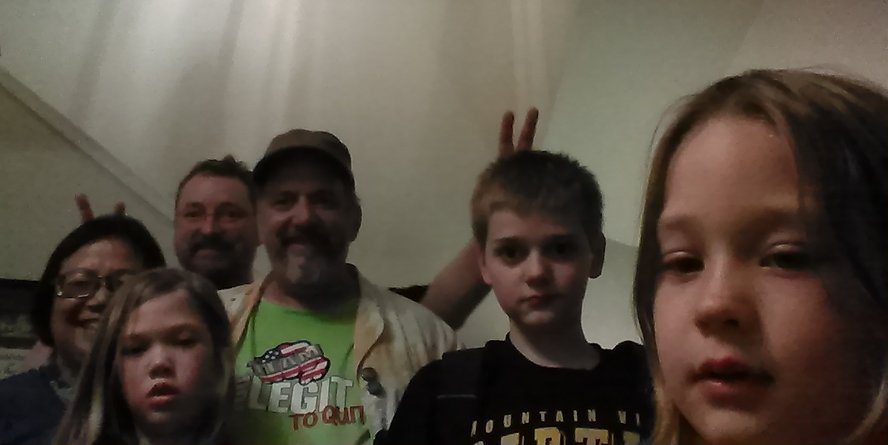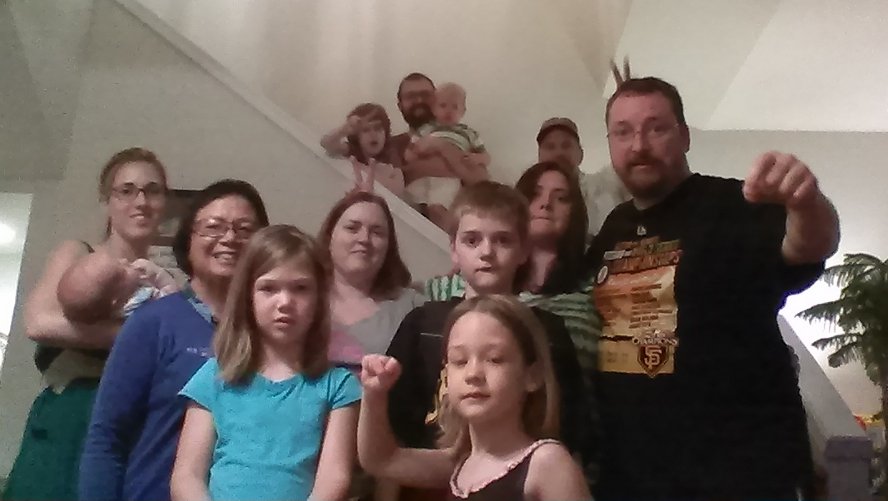 We were joined there by Shane, Teresa, and their kids to.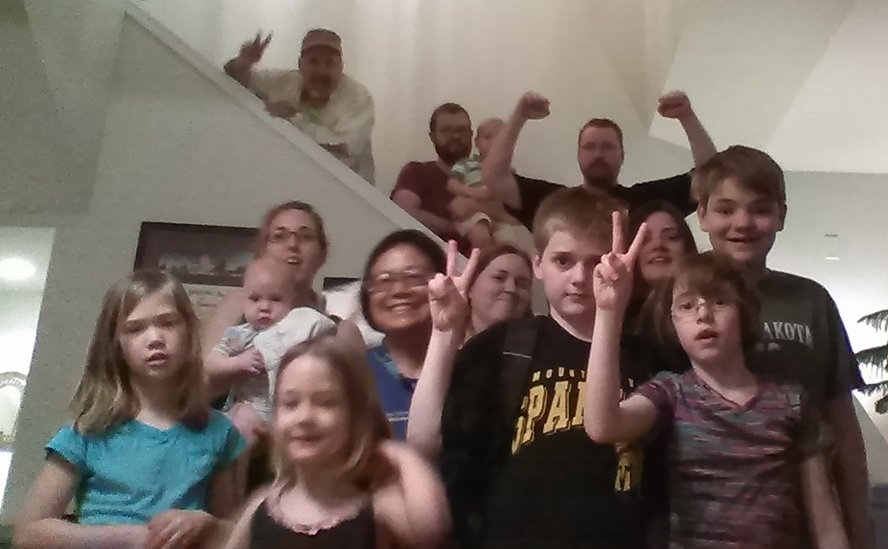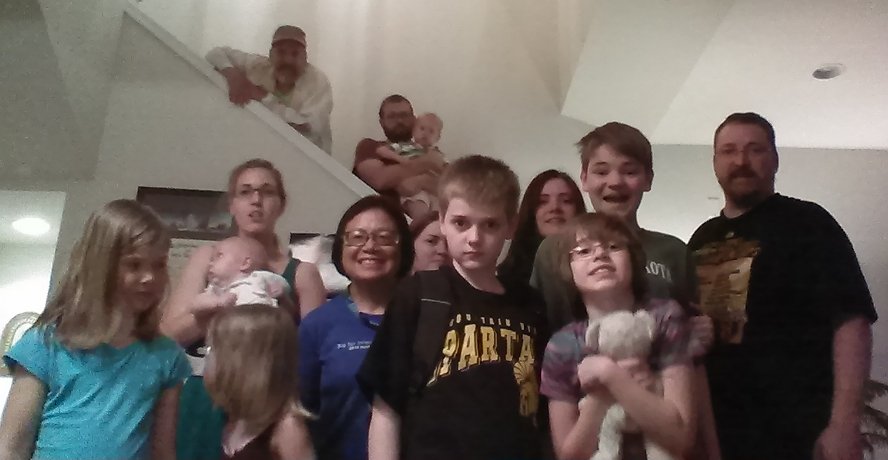 The day after that it was time to go. The train for California left at 4 PM, so before that we had time to take in another museum. This time we took in the American Indian museum. It was also great. It devoted a lot of space to treaties broken and kept, and how those "agreements" led from those days to these. Virginia said "I had no idea there were so many different stories in this country." On the way out we stopped in the gift shop. These were the souvineers we got there.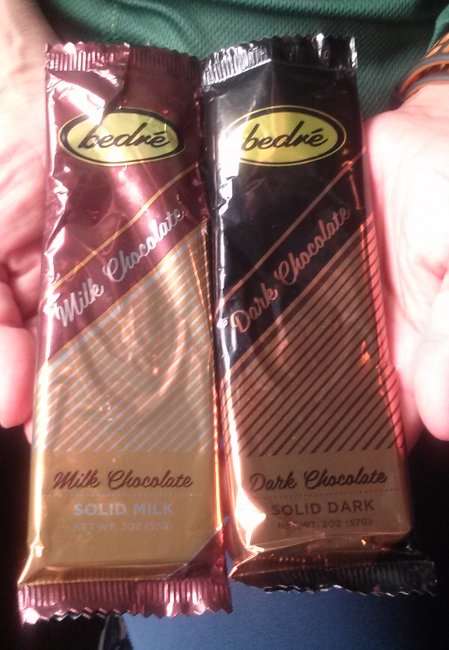 The fine print on the back of the chocolate explains that the Myans first cultivated chocolate, and that this modern chocolate is the only one produced by Native Americans for your everyday indulgance. Tastes and smells delicious. The book is a great read. I managed to get to page 40 before the trains got us home.

. 151 .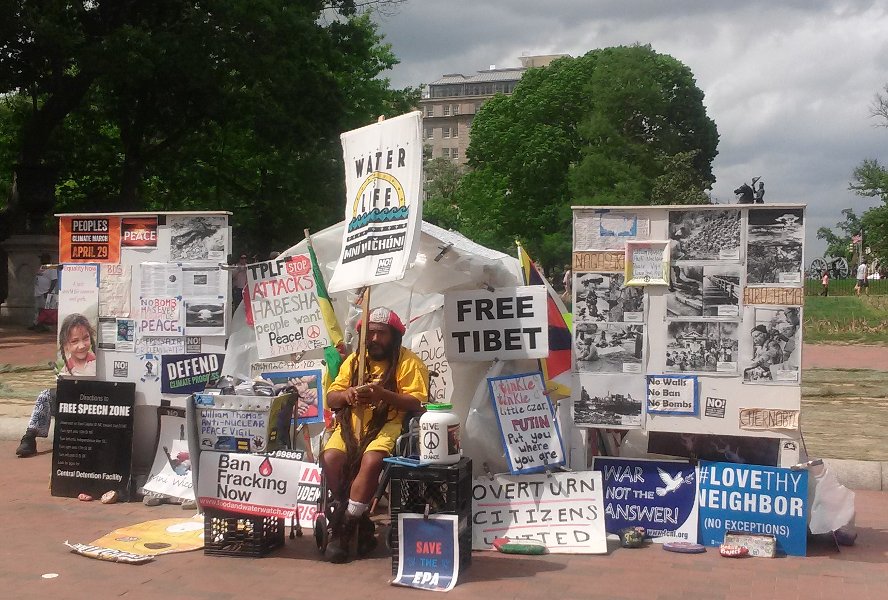 Our last stop in Washington was at Lafayette Park, across the street from the White House. Glad to report there is still a peace vigil there.