Pictured below are most of the people who worked on the mailing for the Summer 2001 Santa Clara Green Party Newsletter mailing. Not shown are the people that helped at the County-wide meeting at Round Table Pizza in Sunnyvale. I'm sorry, but that night I forgot to take my camera. Among the people not shown are Angela and several people I don't know the names of. If you know names that should be here that aren't, please let me know.
Cameron didn't just help with the mailing, he also installed Chico, the computer you see behind him. You can't tell this by looking at him, but Cameron is an Urban Legend.
Charlotte is a Stuffing Goddess. Not only that, but she also hosted one night of the party, when I took this picture. As far as I know, the ficus plant behind her has never run for political office. About half way through the mailing, we had a session where she showed us the afadavit the Registrar of Voters had given her when she was sworn in as a new member of the Green Party County Council. If you want to hear an interesting story sometime, ask her about Casey vs. General Motors.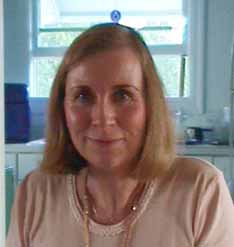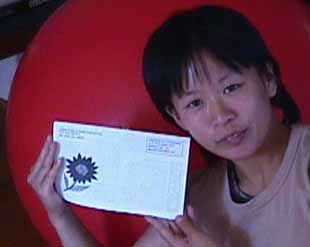 Barbara is a good friend of Charlottes. She put two good evenings into the project.
Cindy had more fun posing for her picture than any other volunteer. She is also the only one that brought a huge bag of tomatoes from her back yard for others to the event.
Joseph spoke about voluntary simplicity one of the nights he helped. Click on his picture for the details.
Dana is the other new member of the Green Party County Council. If you call the Santa Clara County Green Party, hers is the voice you will hear. She also has a wonderful tone that makes everybody feel comfortable. Listening to her talk about food will make you forget your problems.
Eric is another member of the Green Party County Council. He ballances our books as well as doing his share of the other work. He is widely known as Eric Mystic.
Colleen was the only San Mateo County Green that worked on this mailing. The fine print on her cap says that she is an Ani DeFranco fan.
Jim put two evenings into the project.
Gerry has to be one of the most active bicycle advocates around here.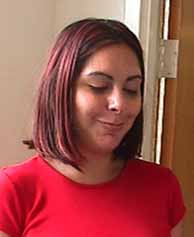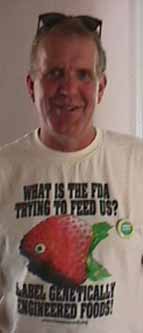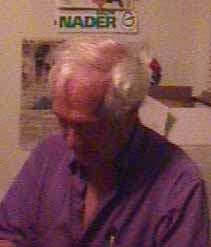 Michelle did more than we had any right to ask of her.
Roy folded so many newsletters that his arm got sore. He also had some wild stories to tell that made the time pass swiftly.
Rudy can crease a pile of newsletters faster than anybody.
Lonnie and Betty Jo each spent one evening working on the project. Betty Jo also helped with the final morning of stuffing.
Shiloh is a stuffing monster. She also laid out the newsletter and hosted one evening of the job. That evening she made stuffed peppers for us, which were simply wonderful.
Tian went to every stuffing session, ate much pizza, and gave the email list lots of updates about the mailing project. He also took the stuffed newsletters to the Post Office.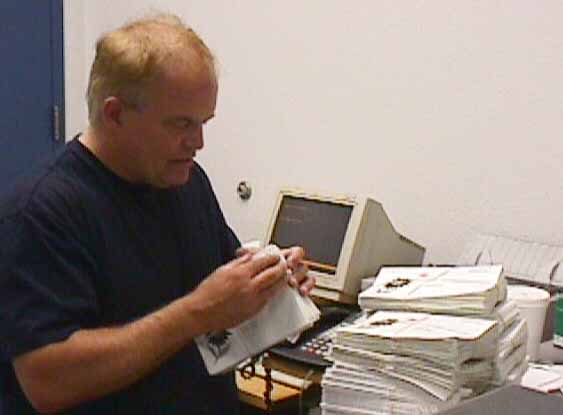 John was the Postal Service employee that usually works the Bulk Mail Aceptance Unit. He is amazingly good at using his scale, and he can find all sorts of errors with it. One time he figured out that some of my newsletters didn't have reply envelopes in them, and he even helped me figure out which bundles they were in. Another time he recomended that I see Zulu, the first movie that Micheal Caine had a starring role in. He thinks the only way to really preserve Redwood Forests is buy them and don't cut them down. Go by his office during a slow period and he will talk you ear off.
Three times, another guy was behind this desk. That one signed my 3602-R (Postage Statement for Standard Mail) as J. Chow.