Front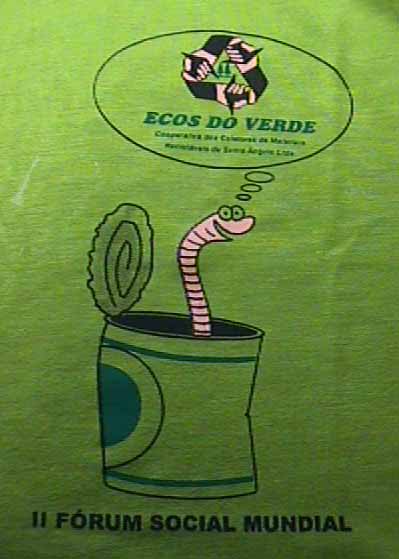 When I showed this shirt to the street musician that sings in front of the Mountain View Post Office, he said "the good thing about Nader is that he opened a can of worms."
Back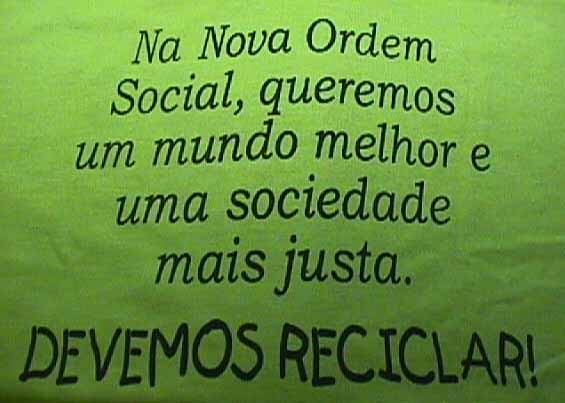 According to an old friend this reads:
"A New Social Order, we want a better world and a more fair society. We must recycle."