The facebook event said there would be a "Love Trumps Hate!" march in San Jose. Start was at the performing arts center and end was going to be City Hall. I got down there about the time the crowd was assembling.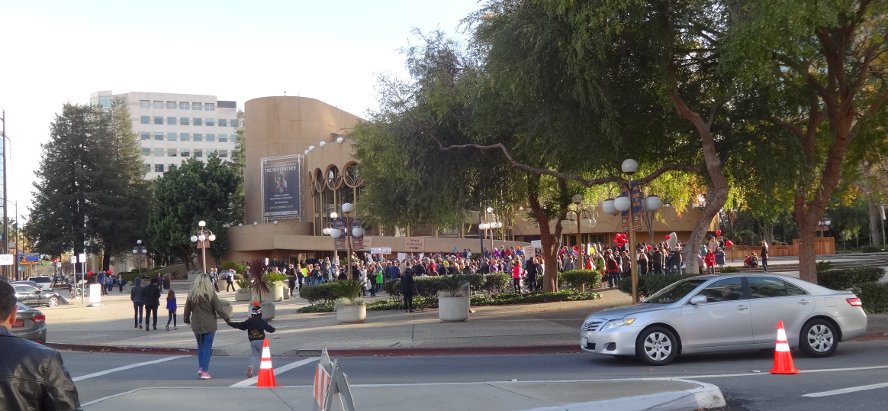 There were a lot of signs. Some were great.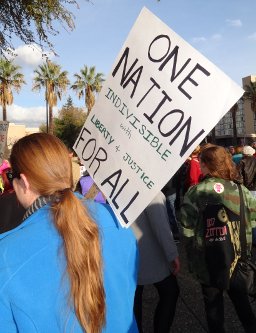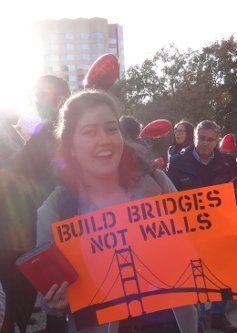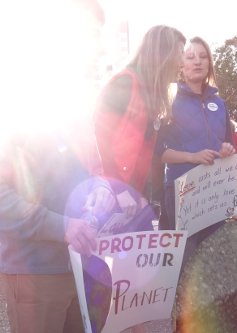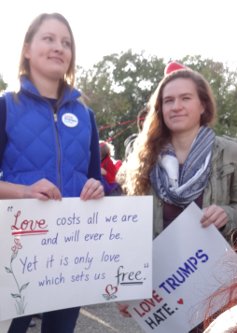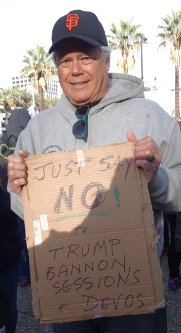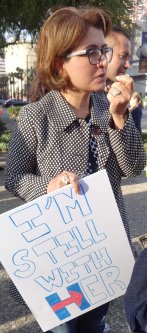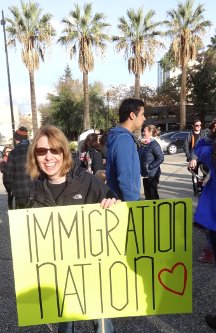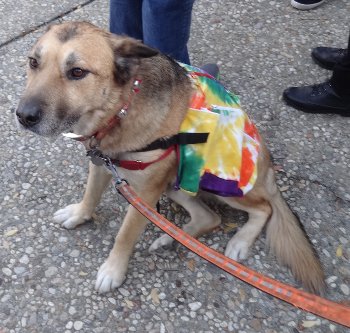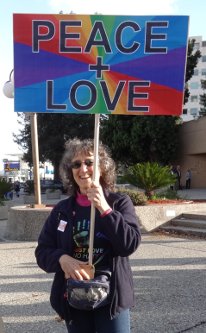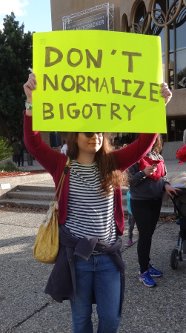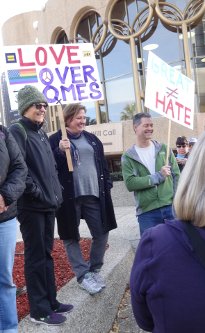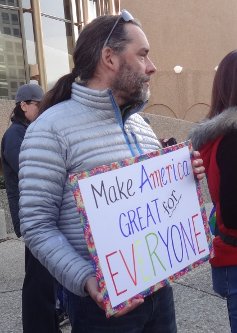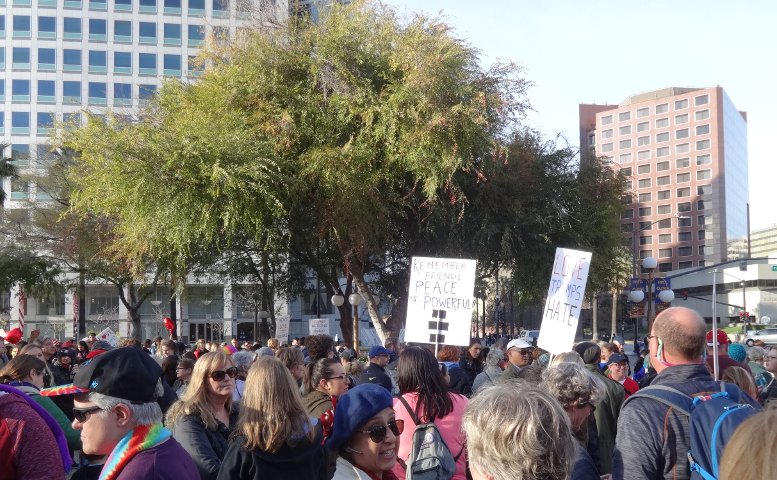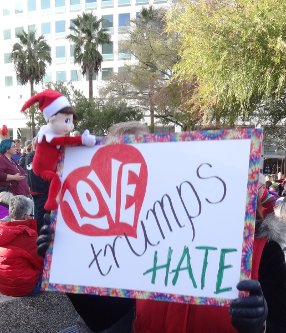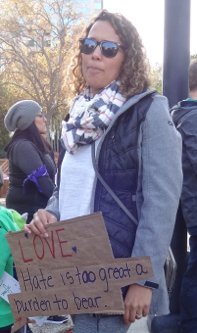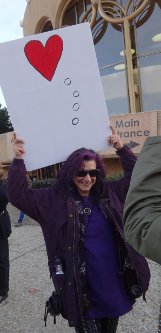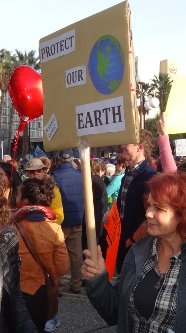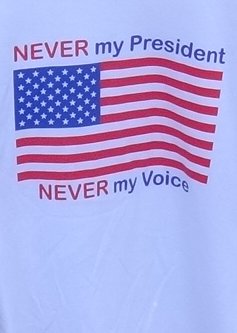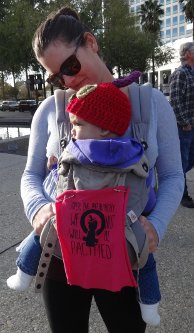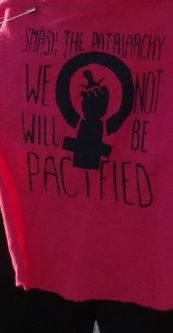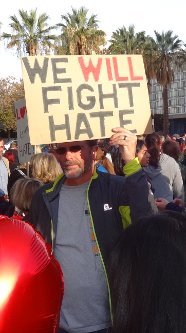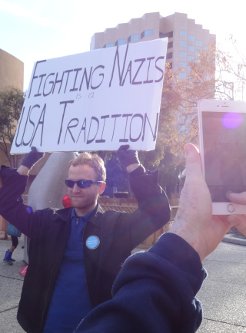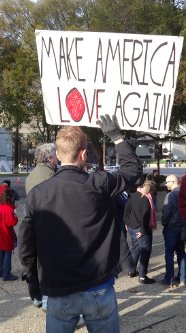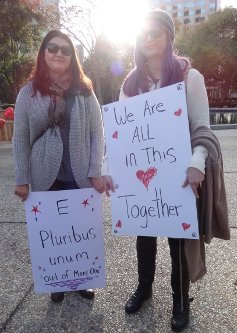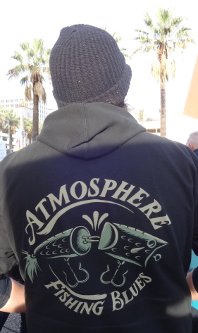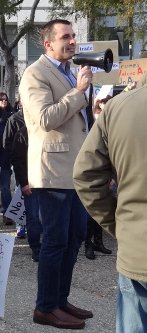 Mayor Sam Liccardo thanked us all for coming to this unity march. Then he reminded us to stay on the sidewalk and be safe in general during the march. Then we started marching.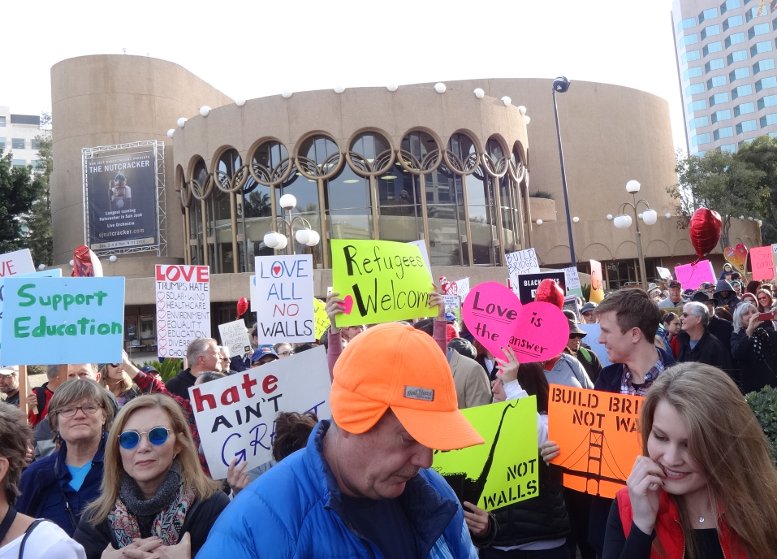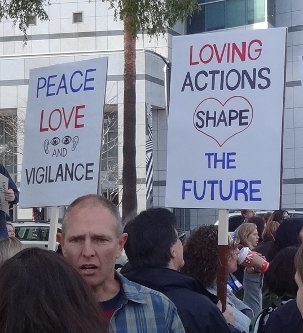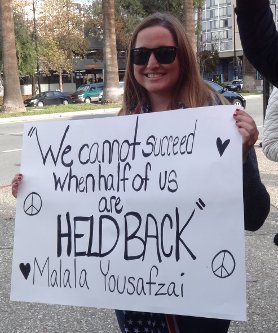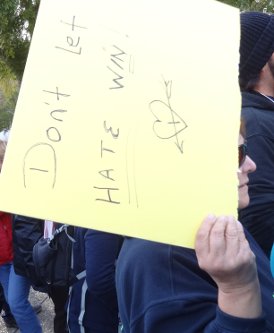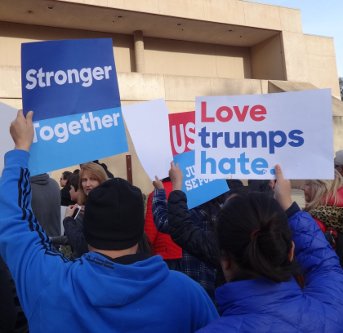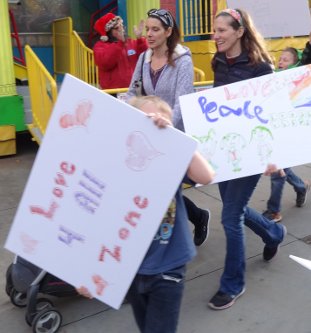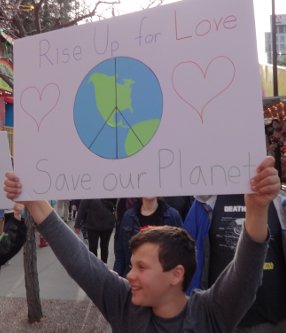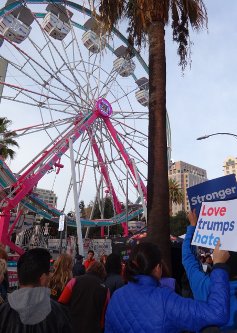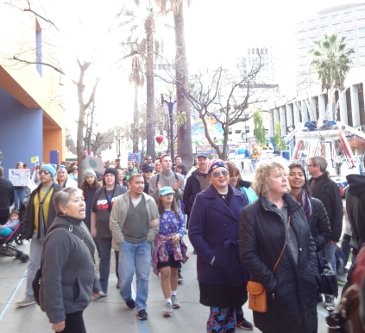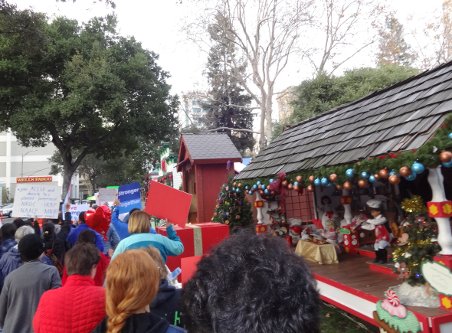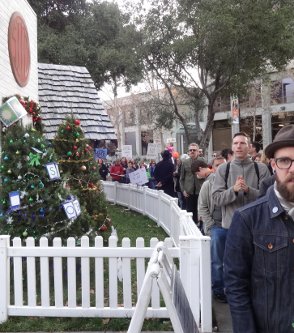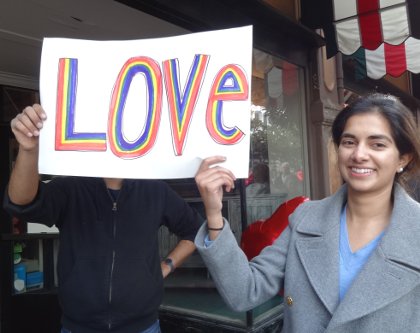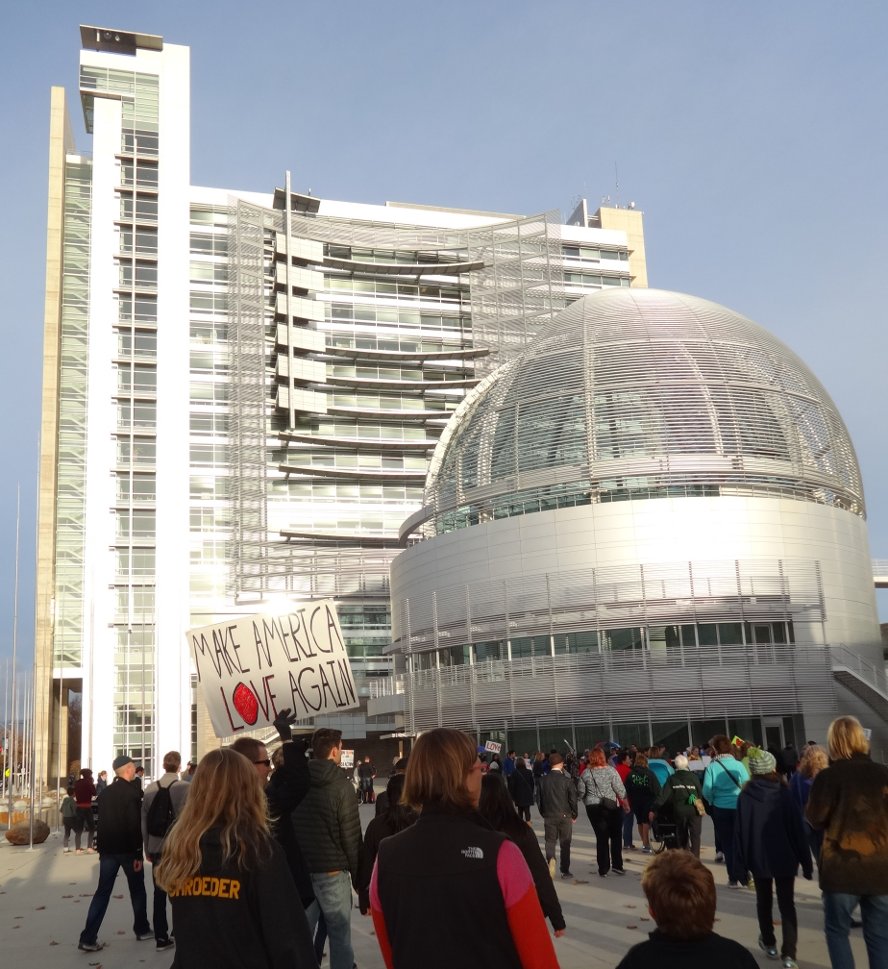 After we got to City Hall I went back to looking for good signs to photograph and friends to say hi to. There were lots of both.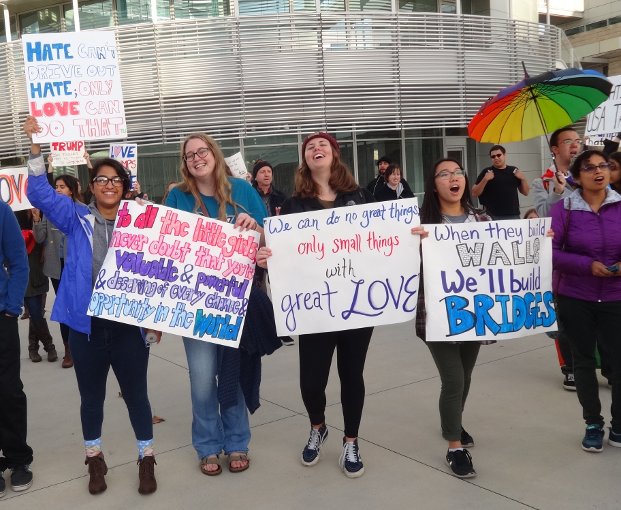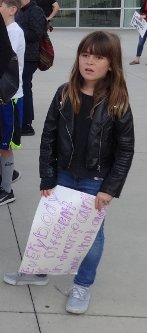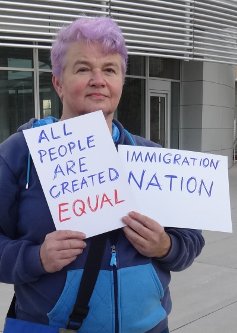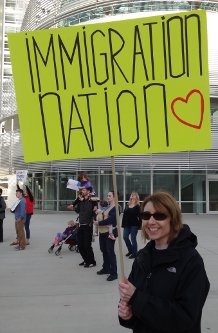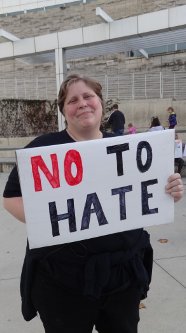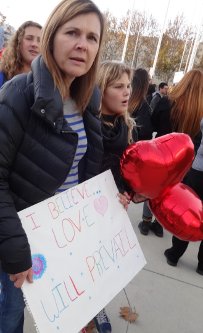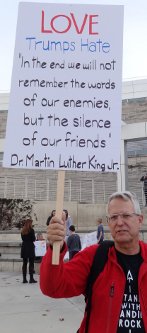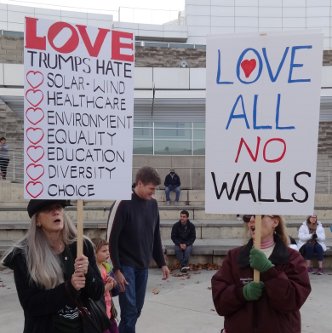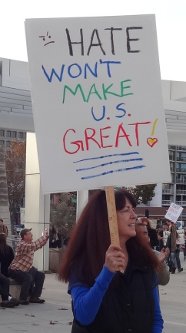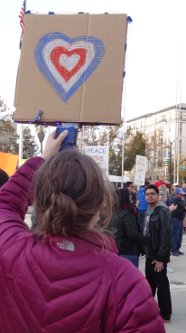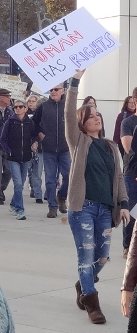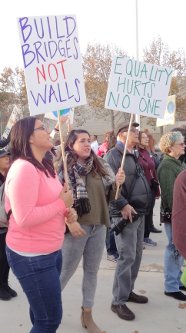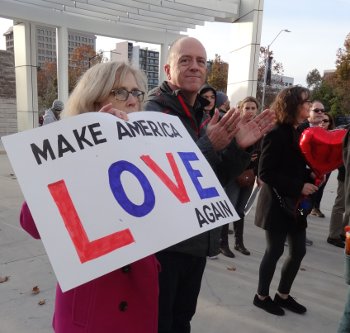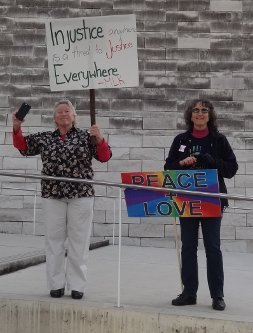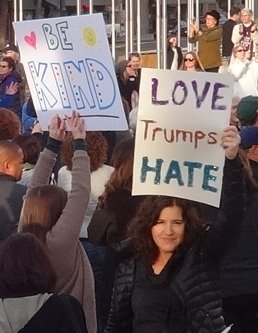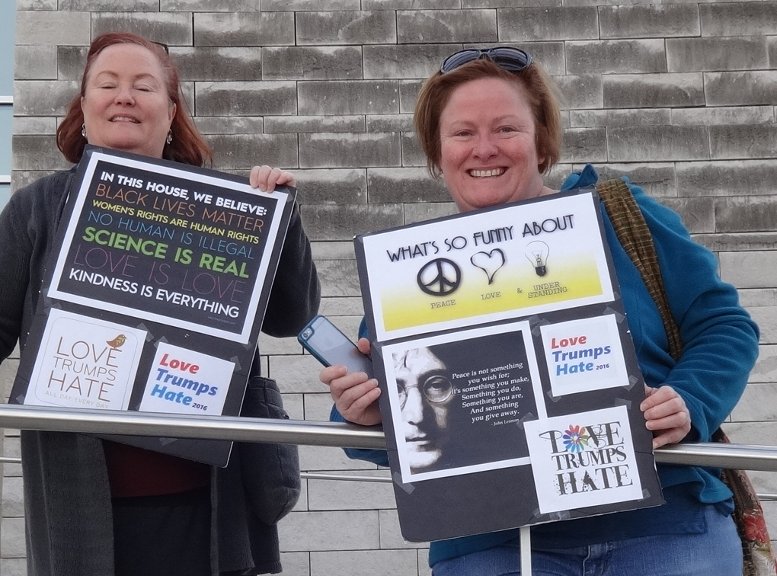 Pondering this "SCIENCE IS REAL" concept, I realized that the idea "Helium is an inert gas" has a lot of overlap for me. As in, worth understanding and useful. Those heart balloons in the backgrounds of many of these pictures are harmless bubbles of friendly ideas because of that. How would you feel about them if they were filled with Hydrogen?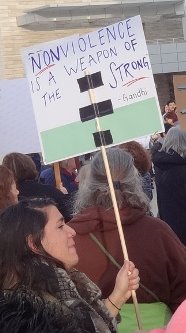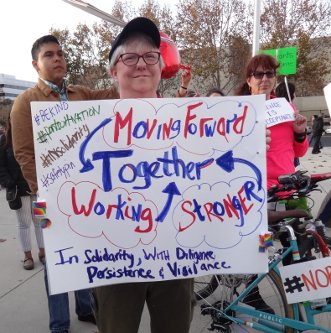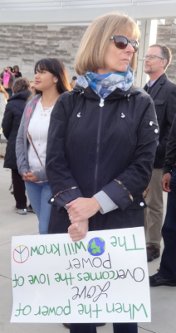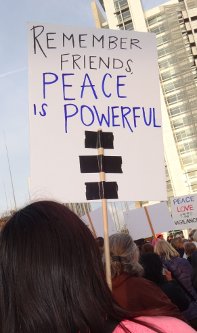 The word went out that everybody who brought candles should add them to the heart we were making.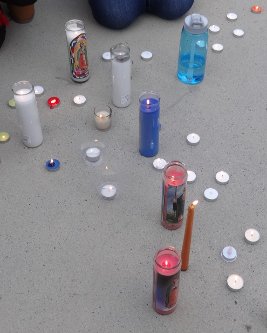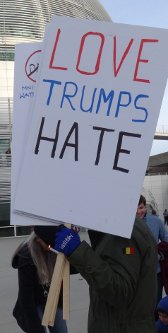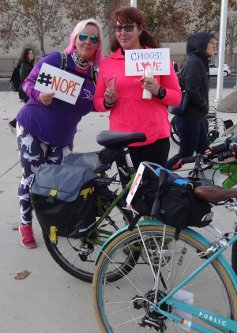 A lot of people came though with something.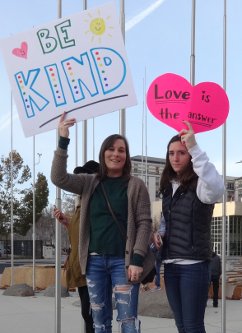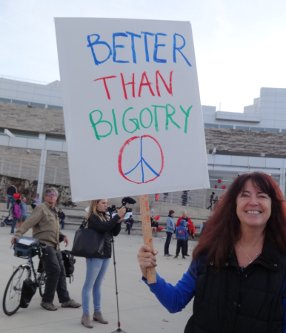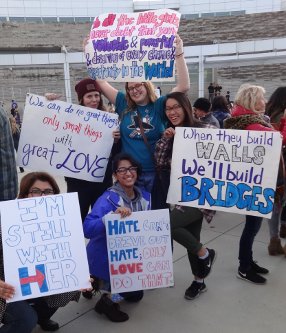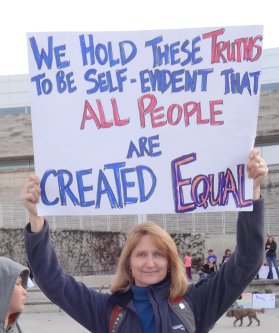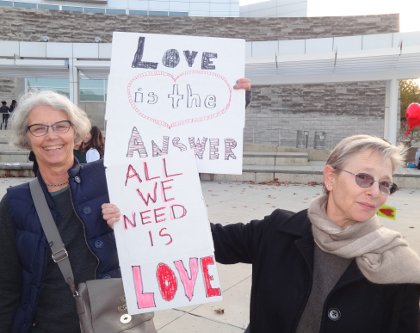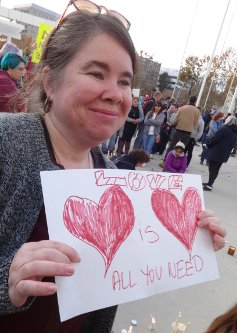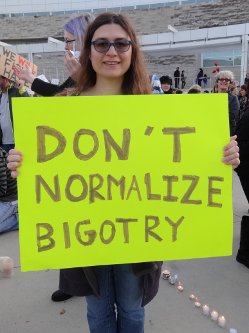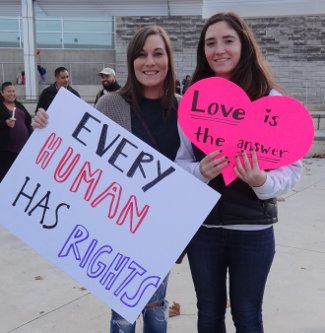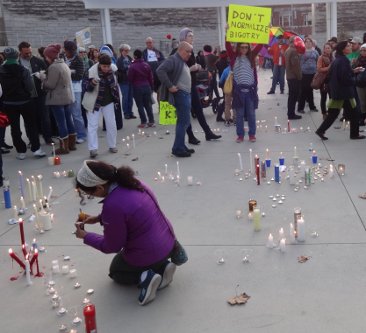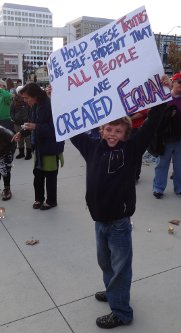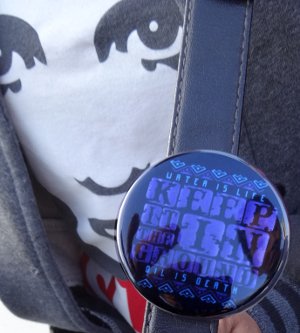 I talked to someone who was muttering about all the people with smart phones and cameras taking pictures. I told her "If you want a decentralized media, all of those people taking pictures are the ones spreading the word about what really happened here." In a "be the media" world, this is good news to spread.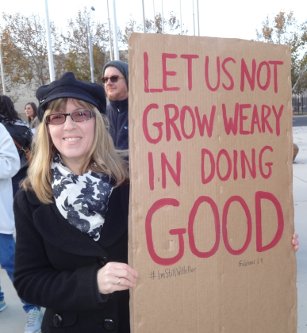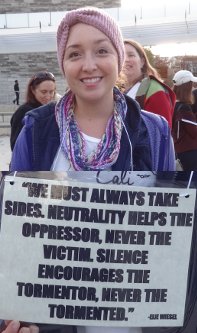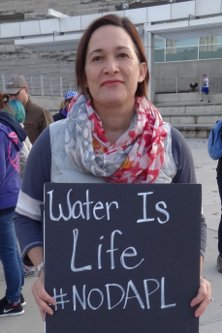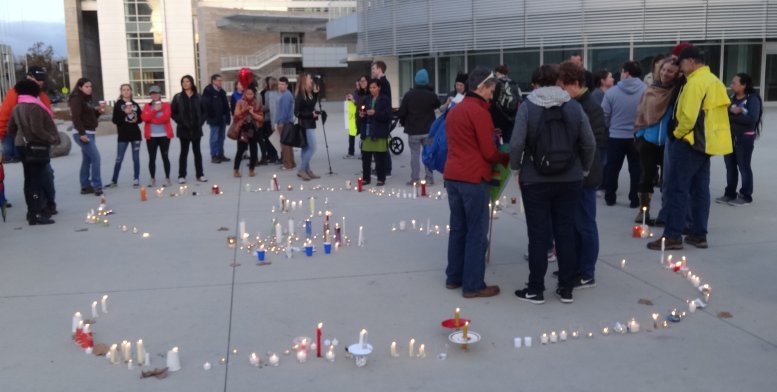 Yup. It was a light hearted event.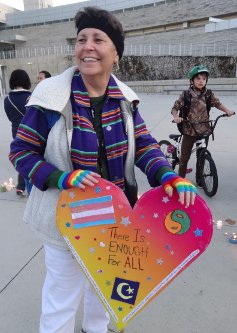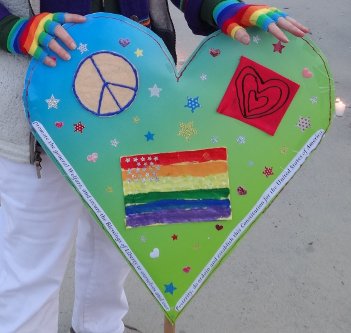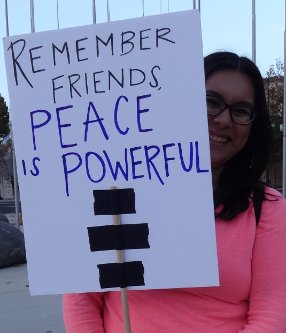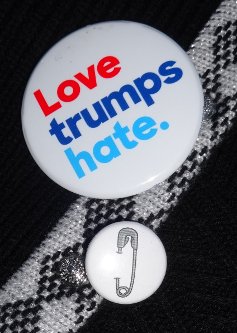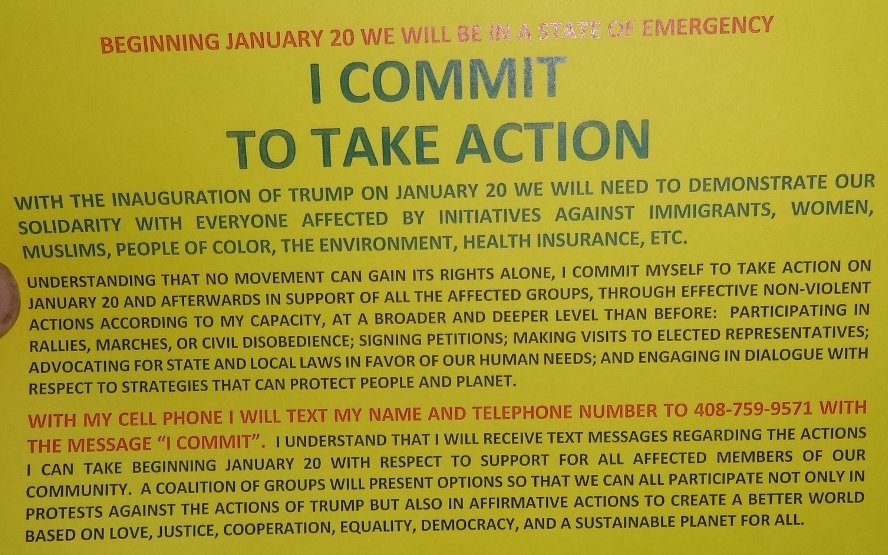 Somebody gave me this flier. I'm not sure what to make of it and didn't try the action item in red. Love to hear about what happens. If you find out please share the information with me.