Bike Party again. This month the theme is "Where's Waldo?". The weather was perfect for a bike party. I showed up without doing much to be on theme. I'd looked at a Where's Waldo book, but I just couldn't get excited about wearing any of the outfits I saw in the book. Ended up wearing a comfortable set of casual clothes.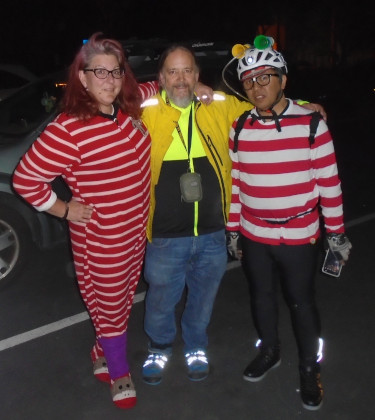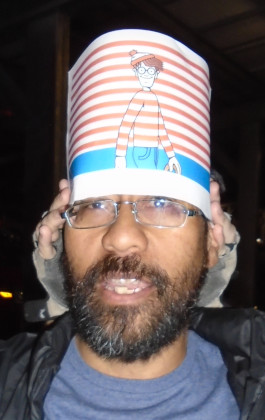 Frederick was excited about the theme. He had Mini Waldos to hide around the regroups. He had prizes to distribute to people that found the hidden Waldoes. As the route leader he went way beyond what could be expected of him.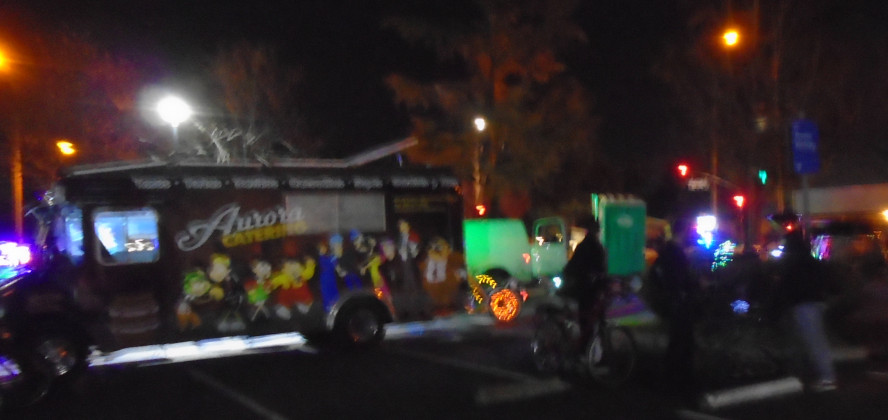 Thanks to a big donation from the Knight Foundation we had a porta pottie and raven trikes again. Pie Mei was the driver this month.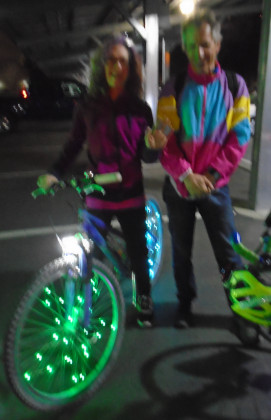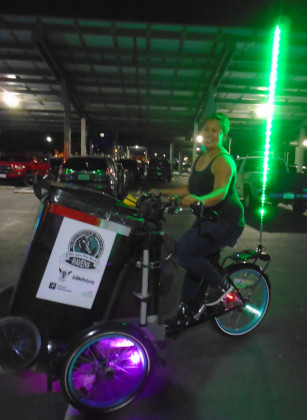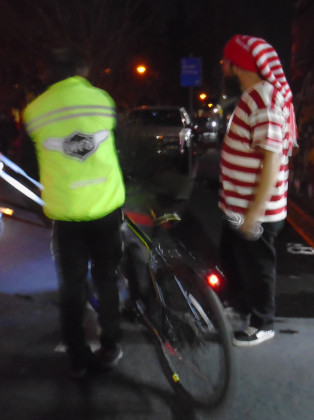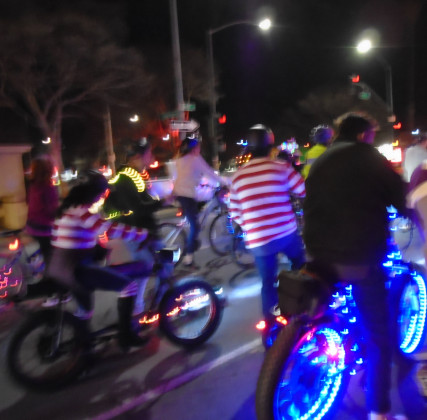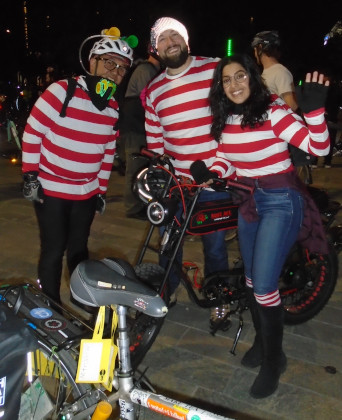 There were quite a few Waldoes, but it was a tiny percentage of the riders. I heard that Amy counted 560 riders between the first and second regroups.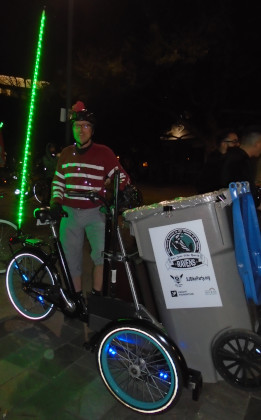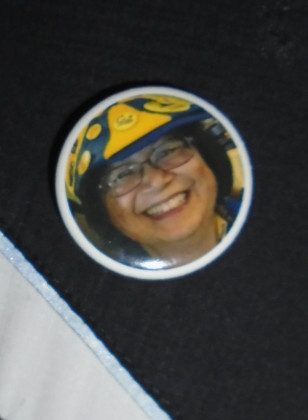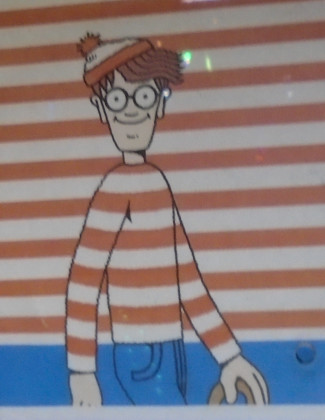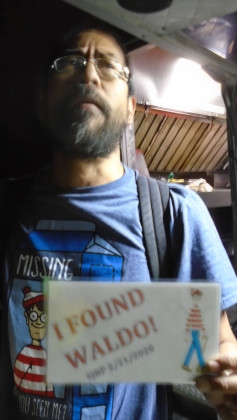 Many times somebody else asked "How is Virginia?" Many times I had to say that she is still in a coma. The side effects of the chemo are starting to show and it doesn't look good. The kidney Doctor said that "If the rest of her recovers, her kidneys will recover." Trying to look on the bright side, even though it feels like I'm smoking "hopium".


I managed to find this Waldo in the window of one of the food trucks. Since it was behind glass I submitted a photo of it as proof that I had found Waldo. Frederick gave me a prize, a genuine "I found Waldo!" spoke card.