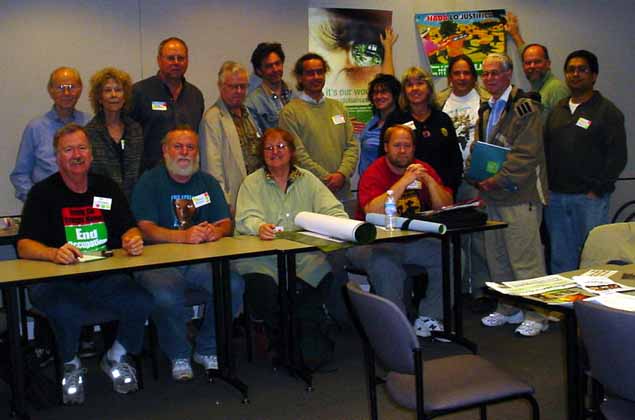 We posed for a group shot. Across the back: Bob Smith, Genevieve, Louie, John Harter, (unknown), Mike Feinstein, Lynne Serpe, (unknown), Tian Harter, (unknown), Fred H. (the Coordinator), (unknown). Across the front: (Sacramentan), (unknown) Sanda Everett, Mitchell Smith. Special thanks to Beth Green who didn't want to be in the picture but was willing to take it.
The general thrust of the discussion was that we need to find ways to cross fertalize between the California Greens and the ones in other places. One suggestion was to encourage Greens that are traveling to see if there is a meeting near their destinations they can work into their schedules. Another was to find ways to help people without the money to teleconferance have visual discussions with loved ones in other places so they can see each other again.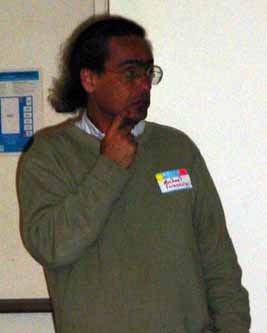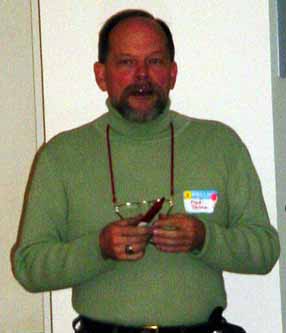 Mike Feinstein led part of the discussion. Fred H. lead the rest.
My dad's opnion of this meeting was "you guys had better breakout sessions a decade ago".