Last Friday of the month, critical mass in San Francisco is usually fun. Last Friday of October is famous as the best one to take pictures of. Some of the costumes are remarkable!

In Mountain View there were four of us going to critical mass. Martin, Sally, and Jeff posed while I took a picture. Once we got to San Francisco, there were a dozen or so of us headed for critical mass, but these four were all I could get to sit still for a picture.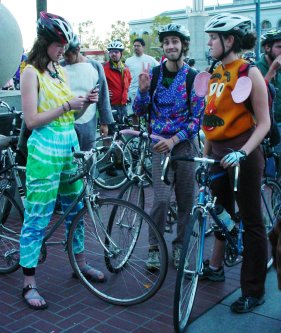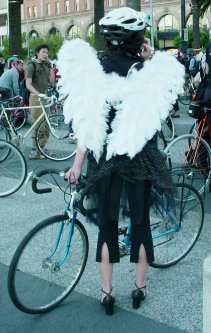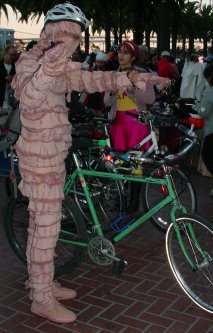 Once I got to Justin Herman Plaza there was lots of eye candy!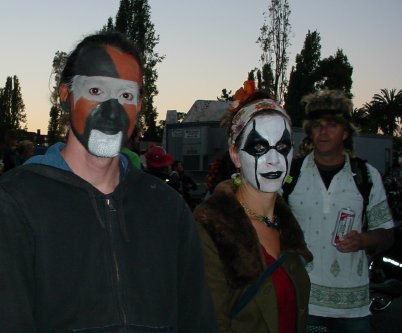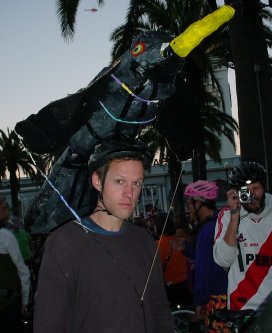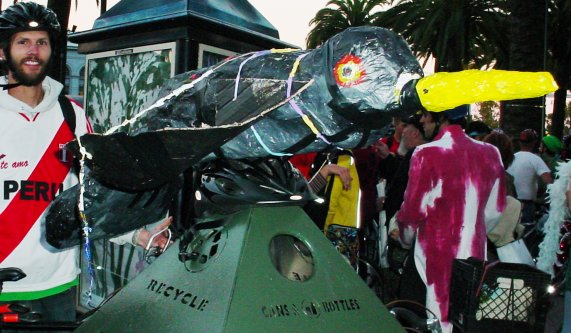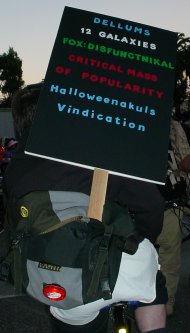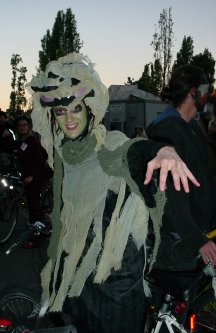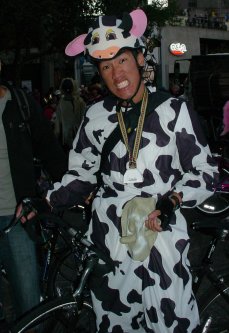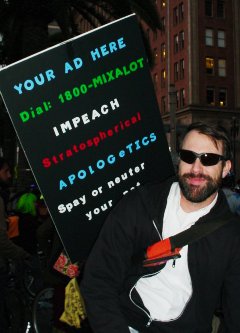 San Francisco has this guy that seems to go to every public event where carrying a sign is okay with very dark glasses and a nicely done sign that looks good until you try and read it, whereupon it dissolves into nonsense in your brain. I think his name is Frank. Anyhow, the guy with the "IMPEACH" on his sign isn't Frank, it's somebody pretending to be Frank for Halloween. Hows that for scary?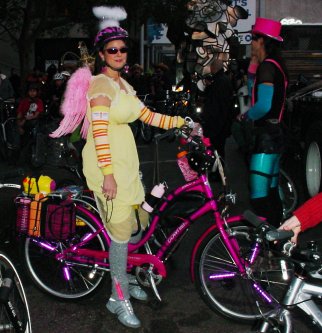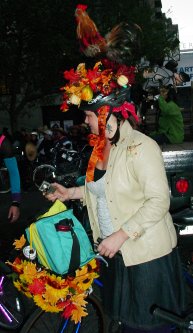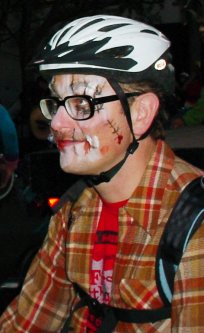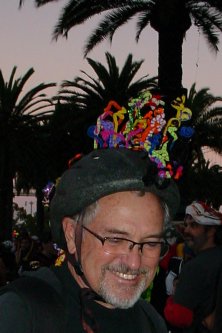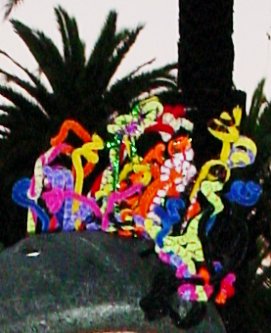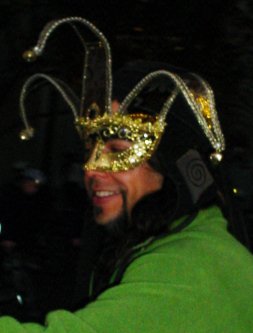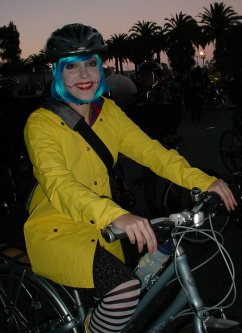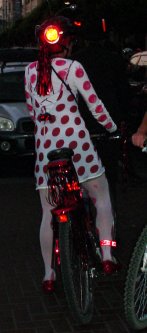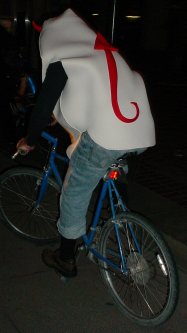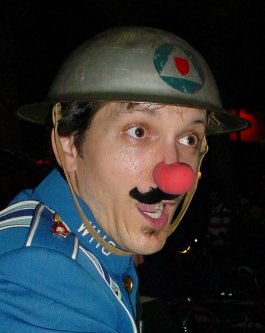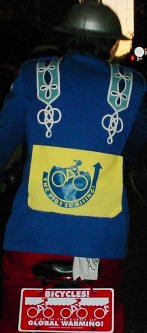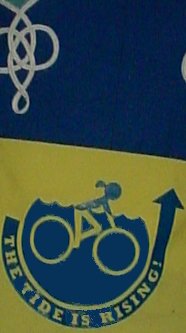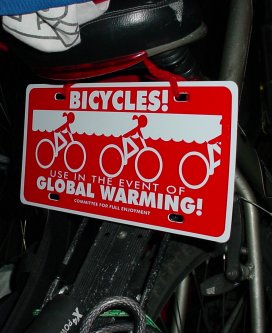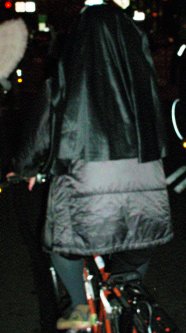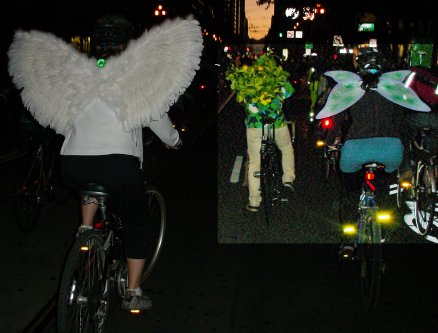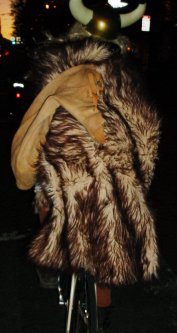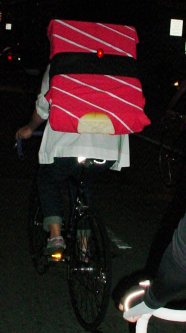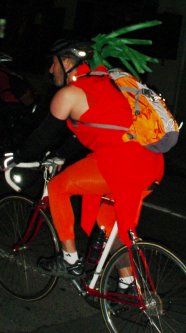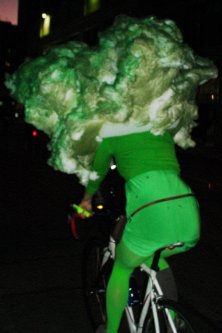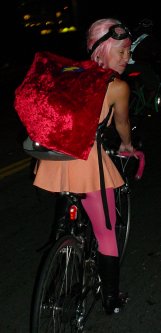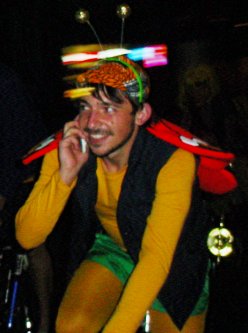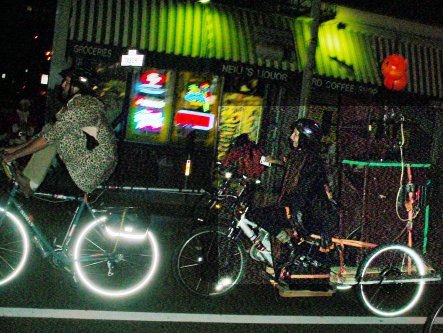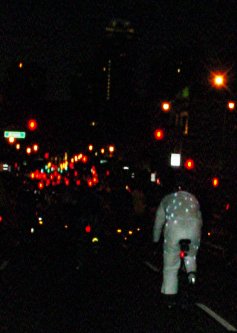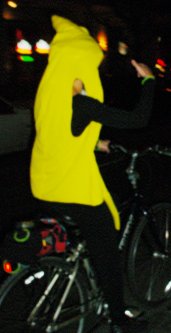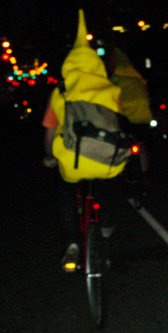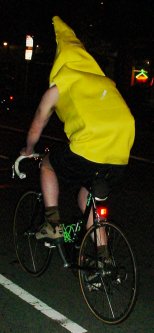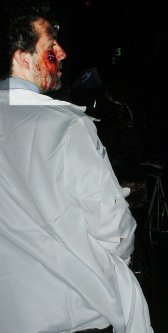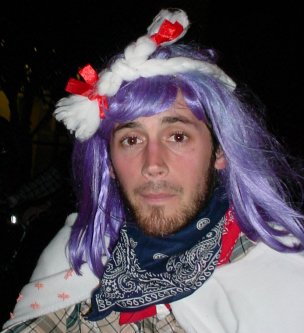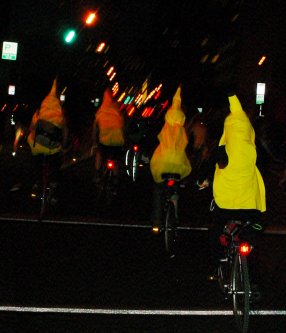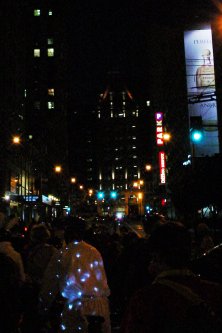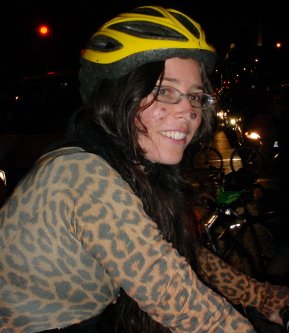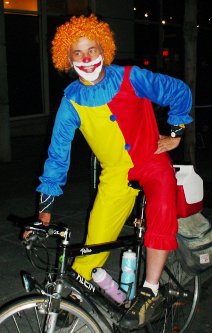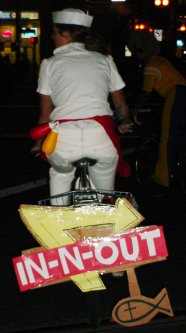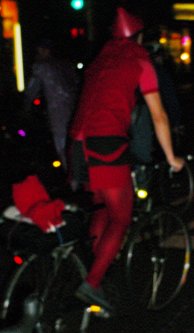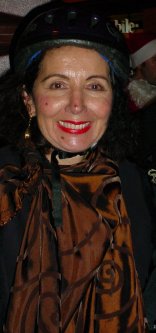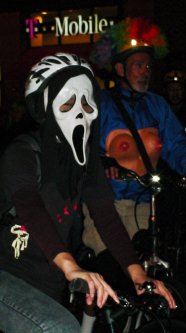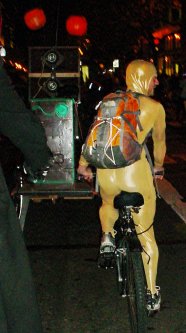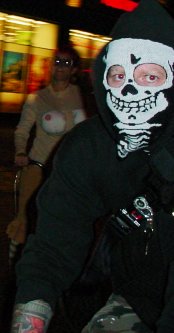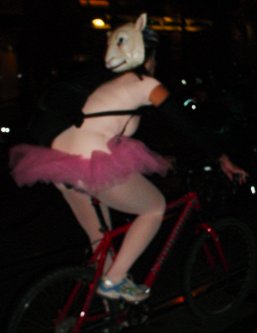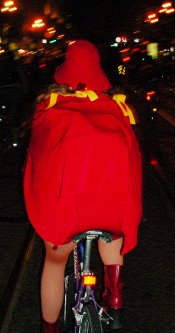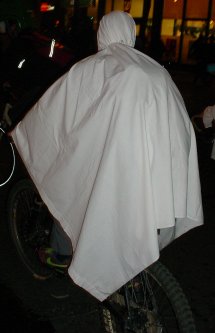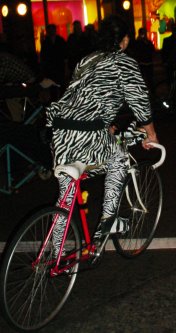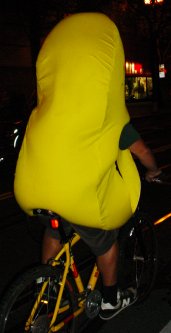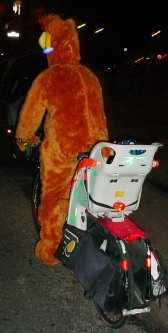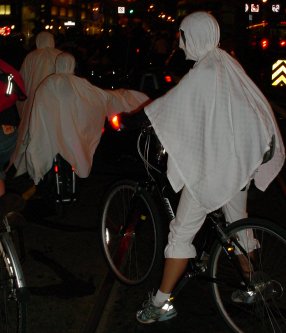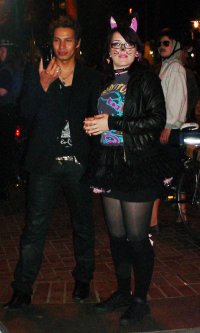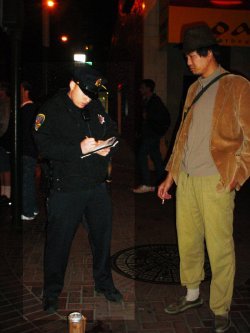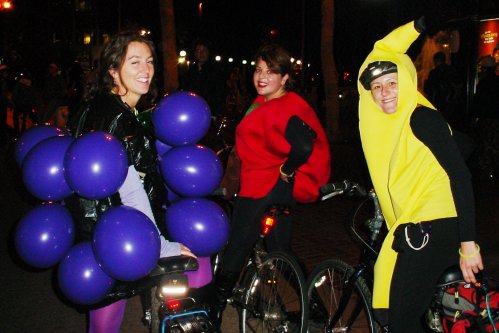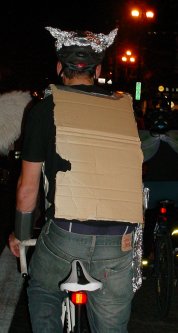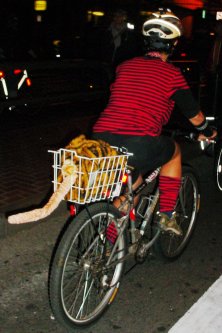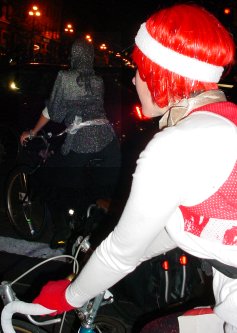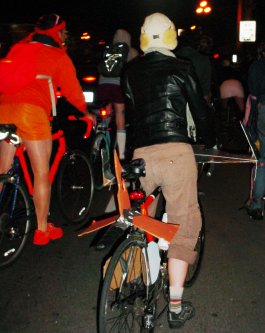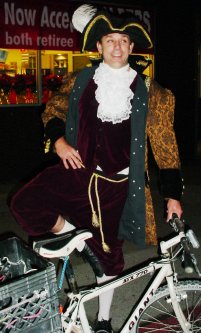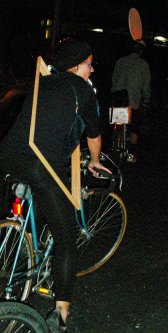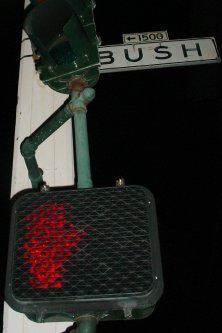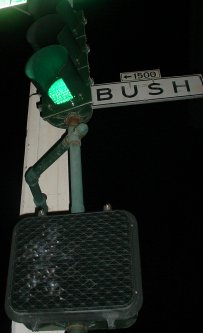 Corking on Bush St. some guy let me know he didn't like what I was doing by kicking my back tire. Knocked me over. It was a few minutes before I realized my rear tire was probably never going to roll right again. I had become a pedestrian again. I took pictures until the rest of the ride had gone by.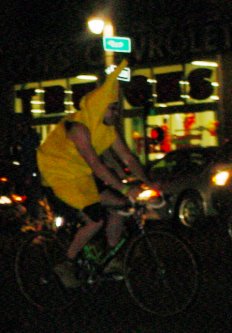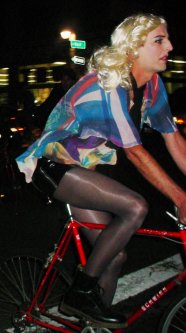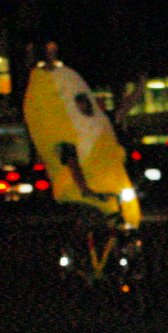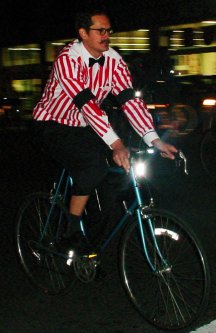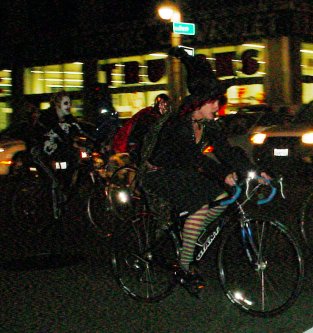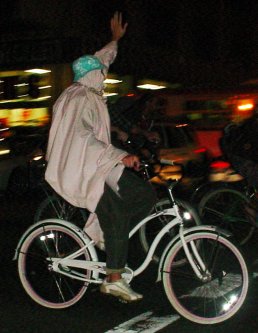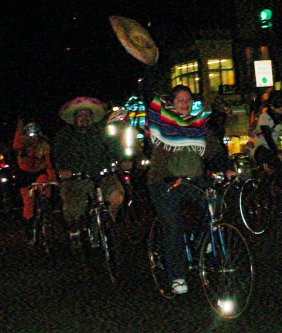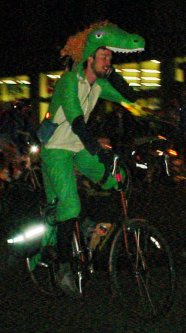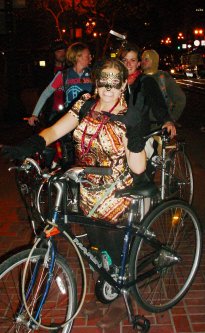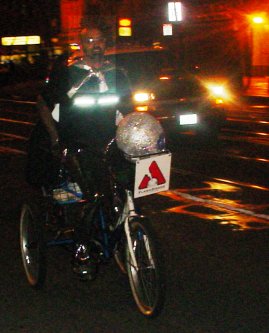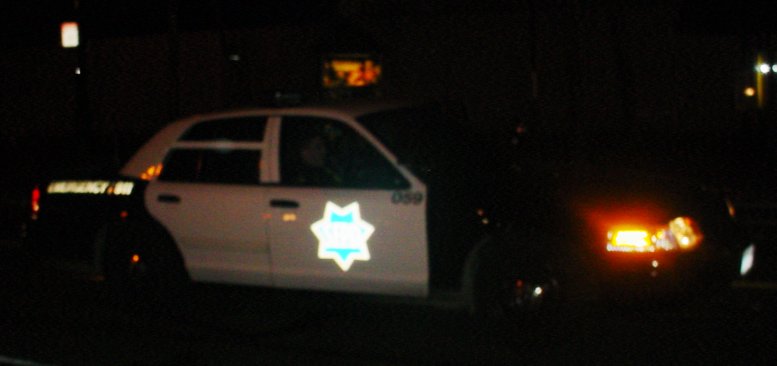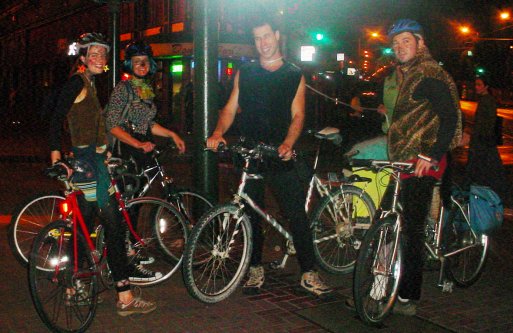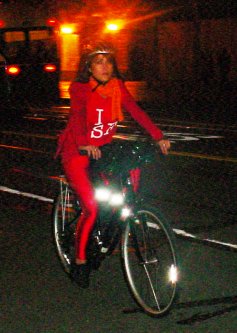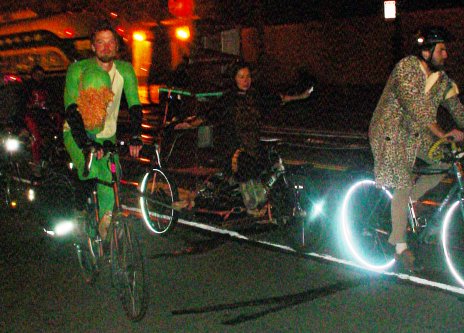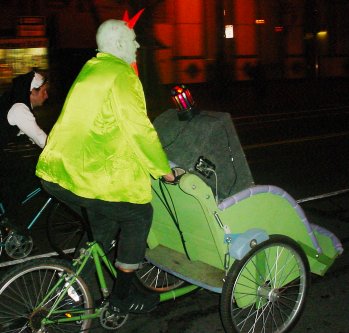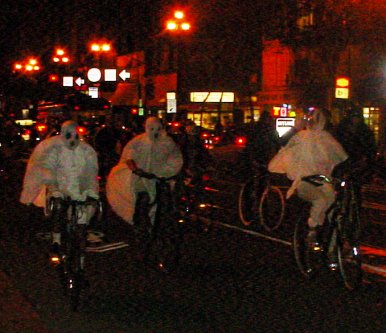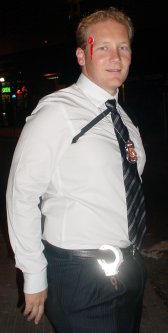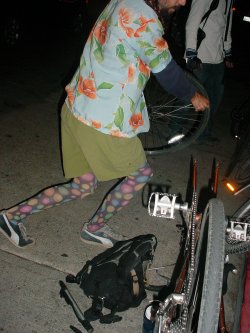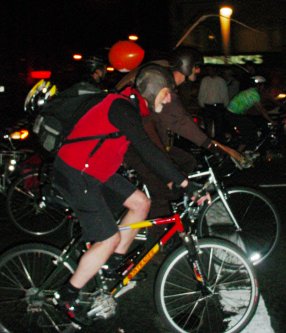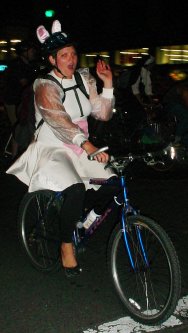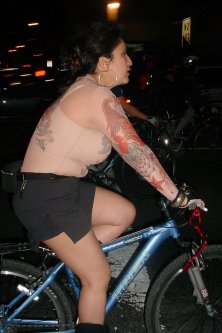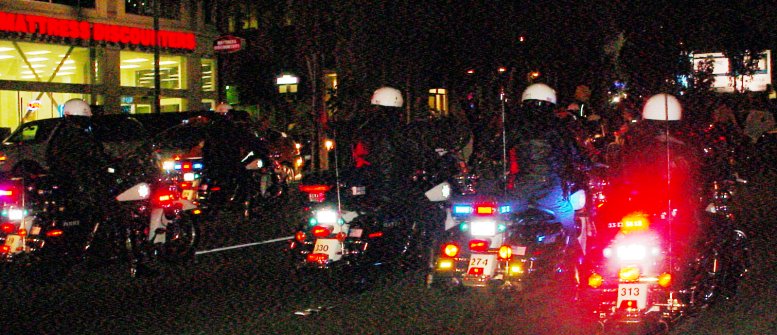 I might have liked to see those cops when I was having my altercation with the bleepface.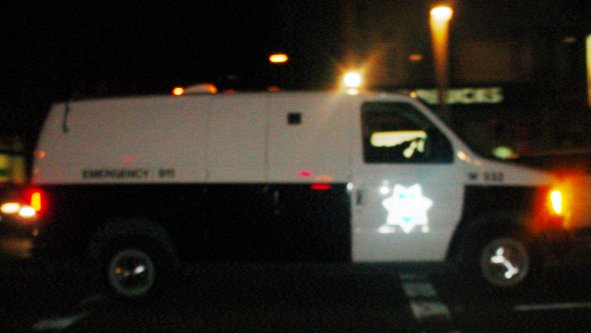 Not sure what to think of this thing that was following the motorcycles.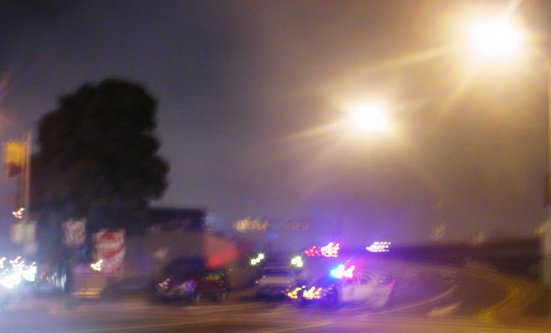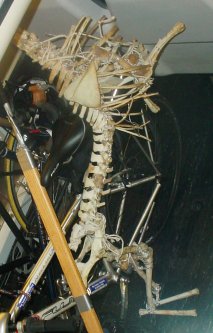 On the way back to the Caltrain station I saw further proof that the bay bridge is still shut down.

Then coming south somebody got on with his pet deer skeleton.