For months the buzz had been going on. There was going to be a climate summit in San Francisco to see what can be done about moving forward using consensus and good science. It was going to be the centerpiece of Gov. Brown's fight to get us all to take climate change seriously. To set the tone for the summit, the public was invited to march over the area the Saturday before. It was one of those "everybody that cares should be there" kind of things.

Virginia and I just had to be there for that! We got there too late to join the march at the beginning, so we did the next best thing, going down the road they were scheduled to come up until we saw them coming. Then we looked for a good place to stand and watch people go by. We were waiting for our group so we could join them, but we were also reviewing the march ourselves. Virginia took all of these pictures because I'd forgotten my camera.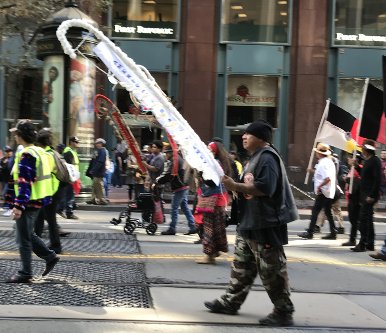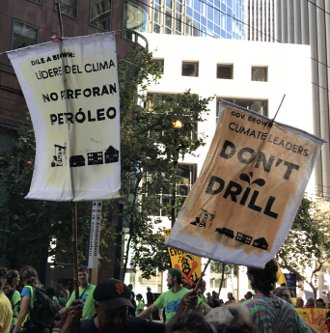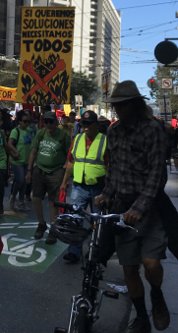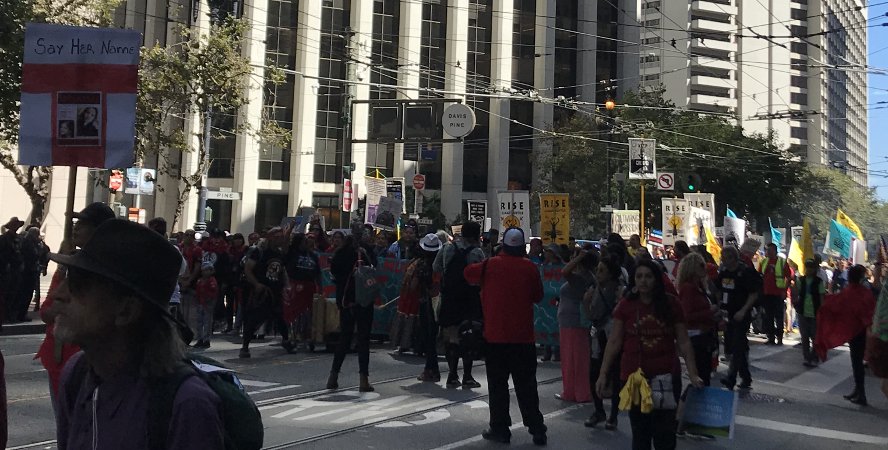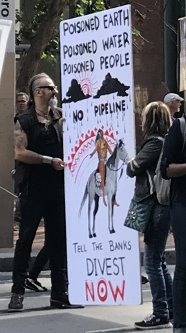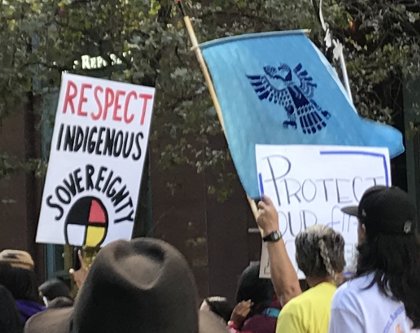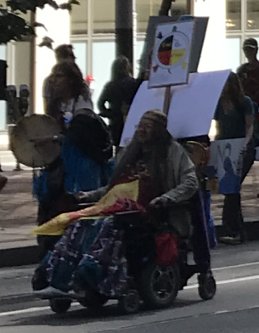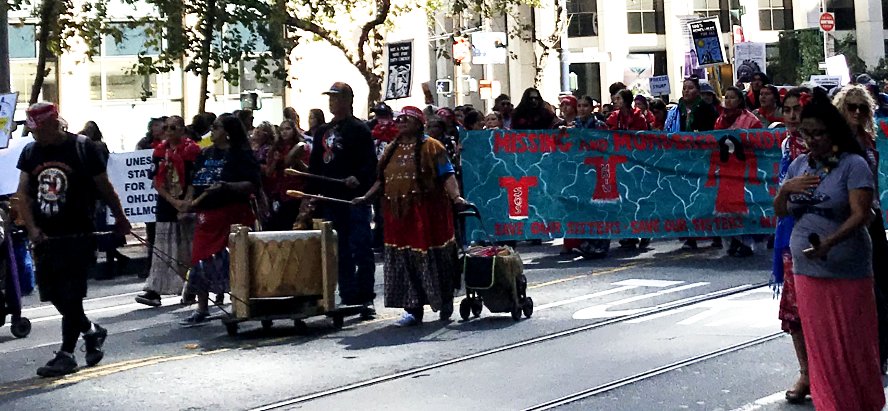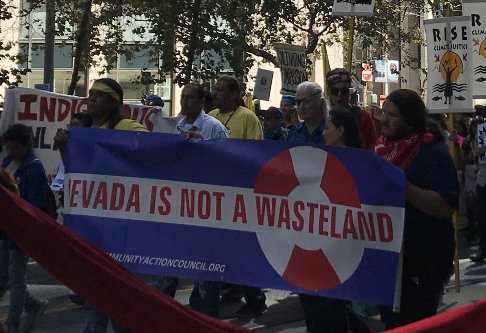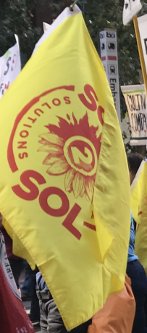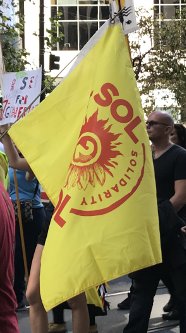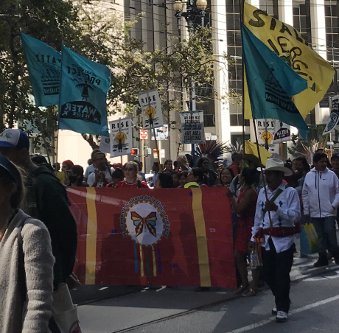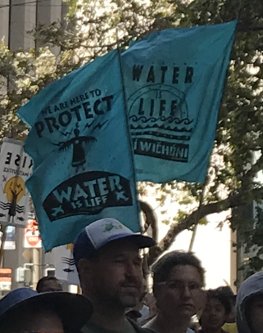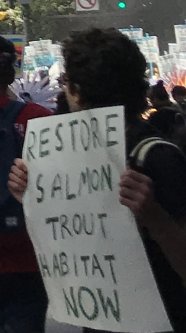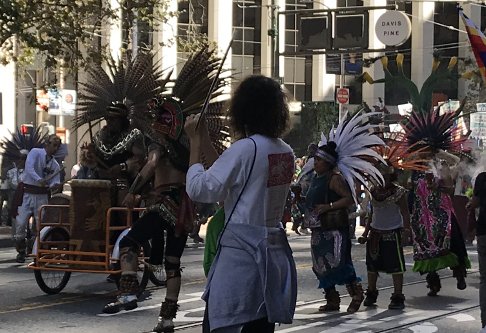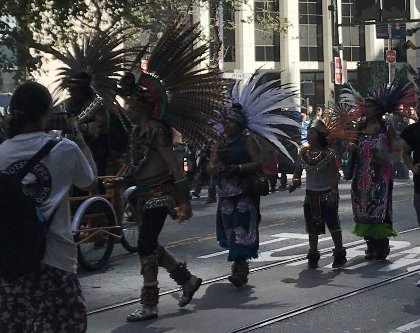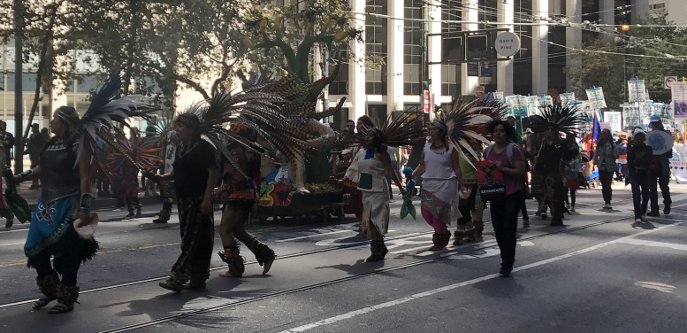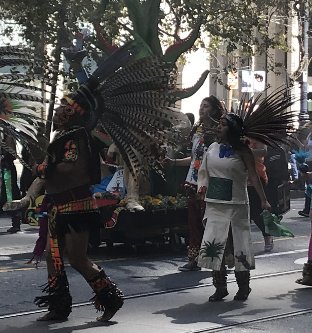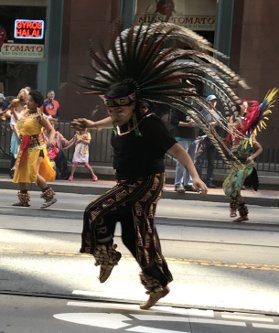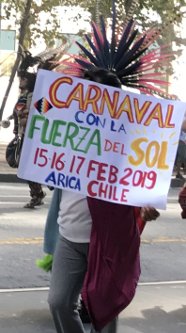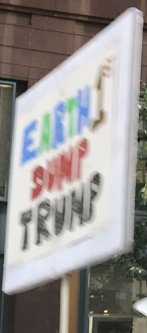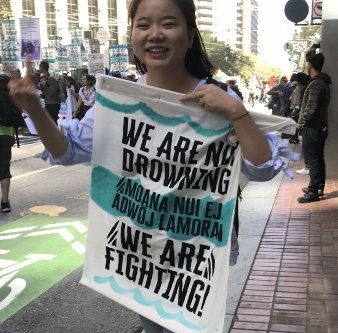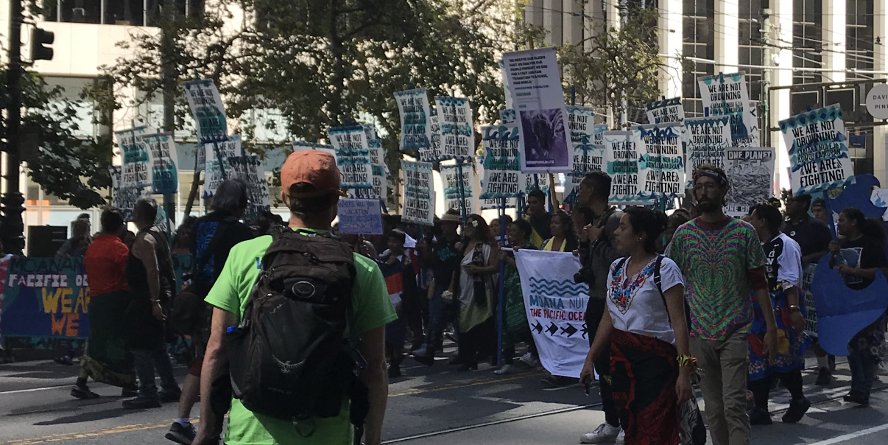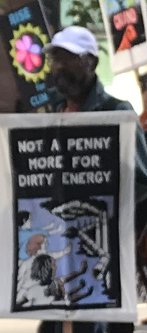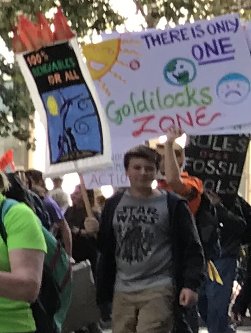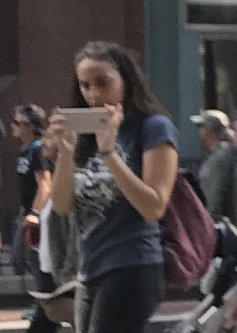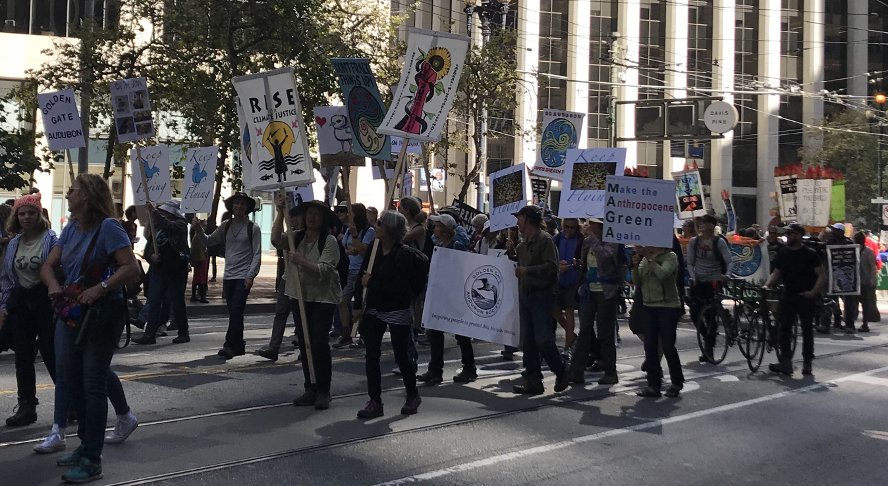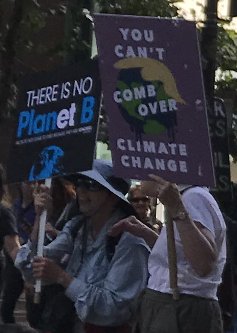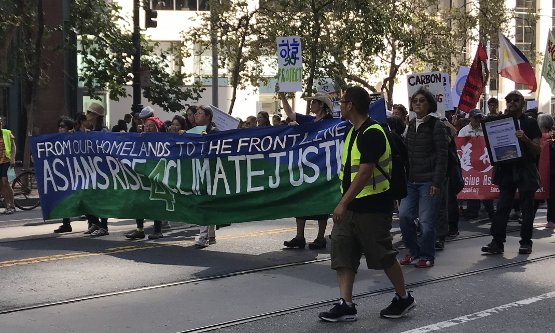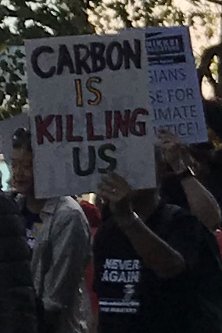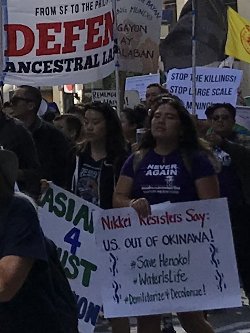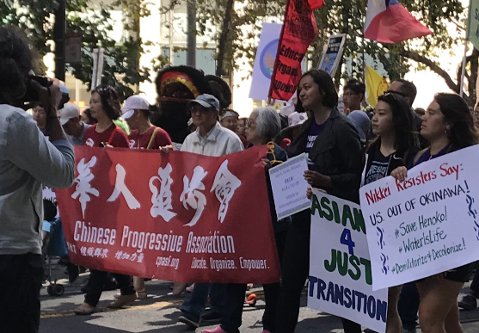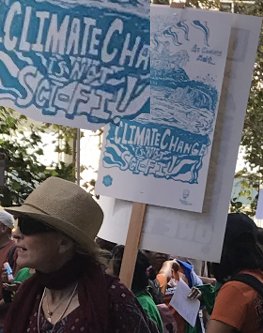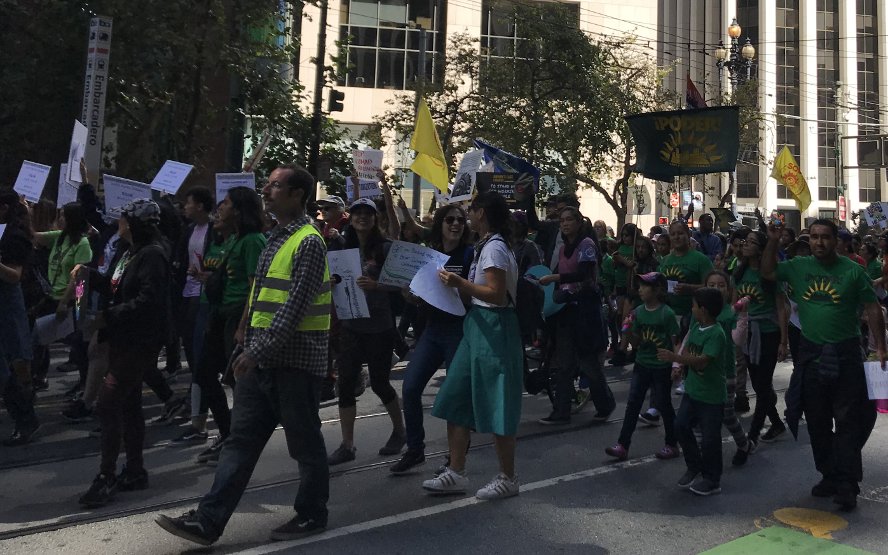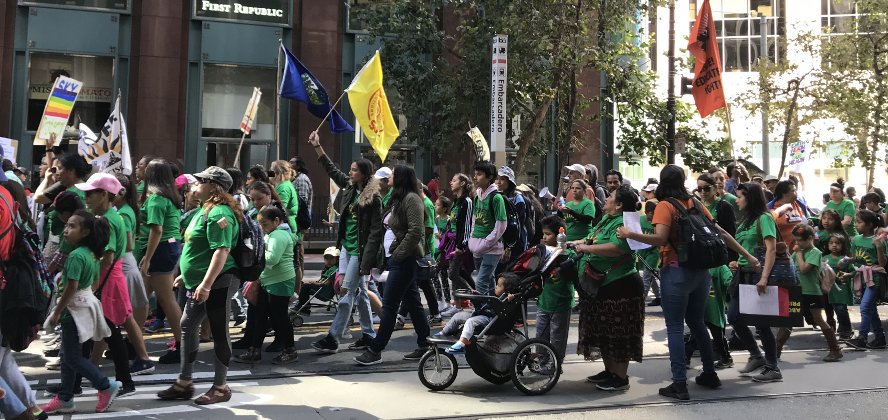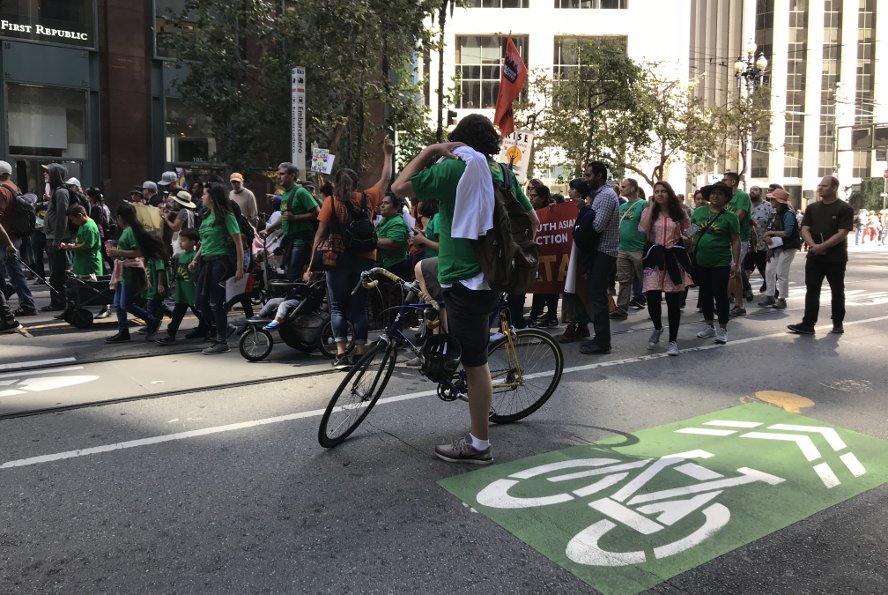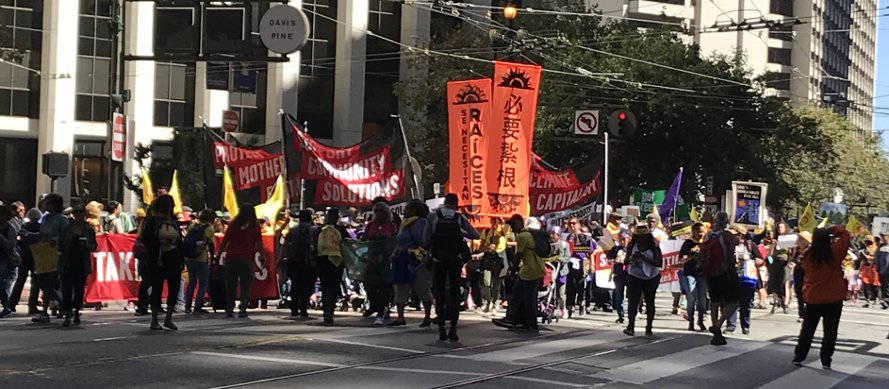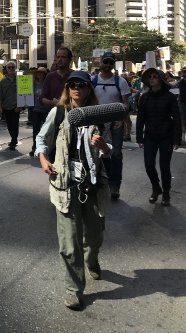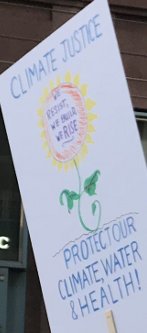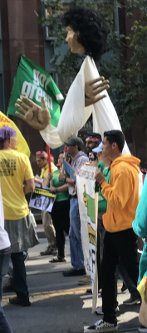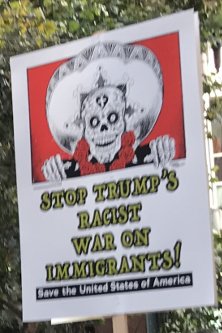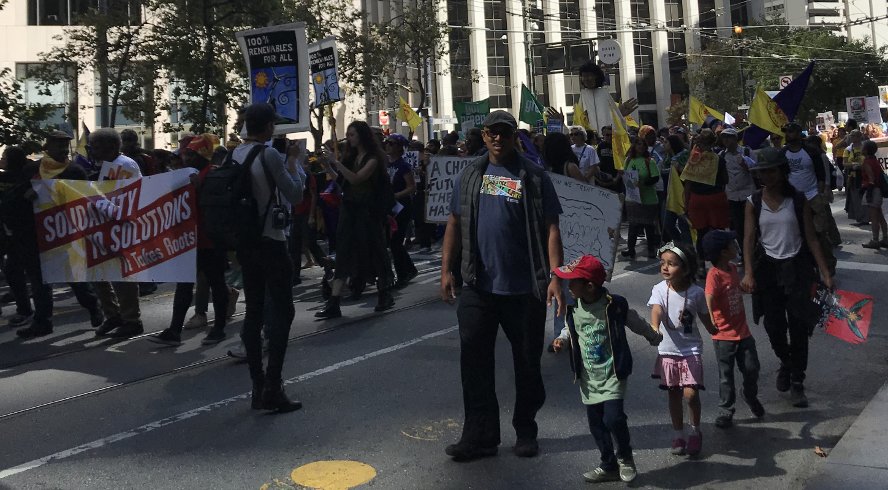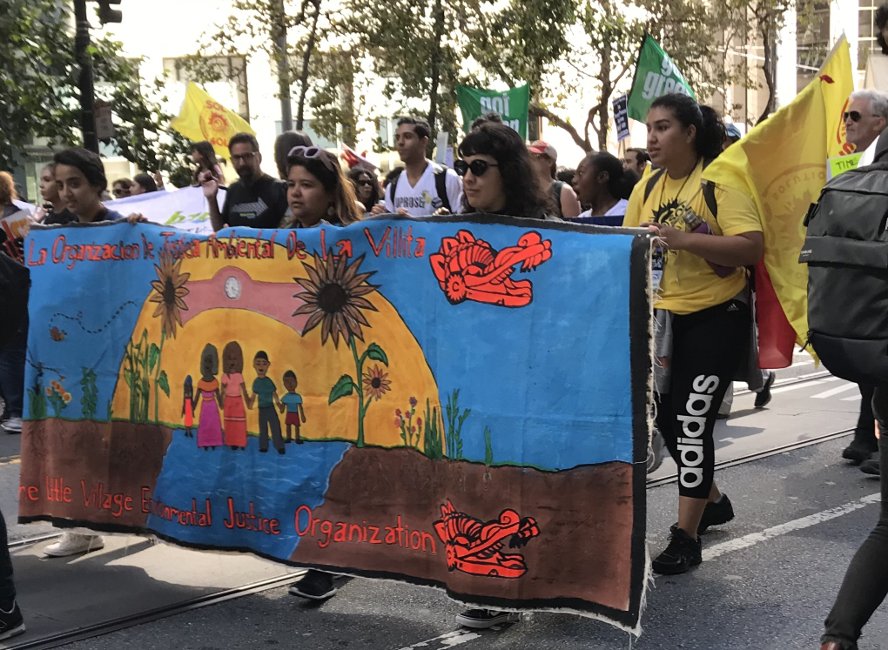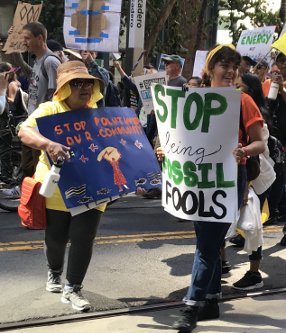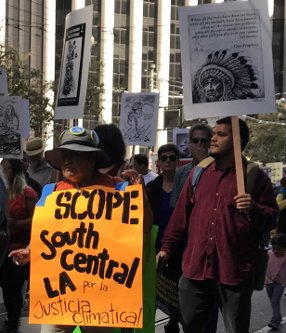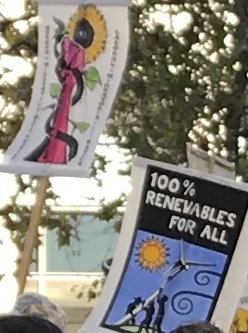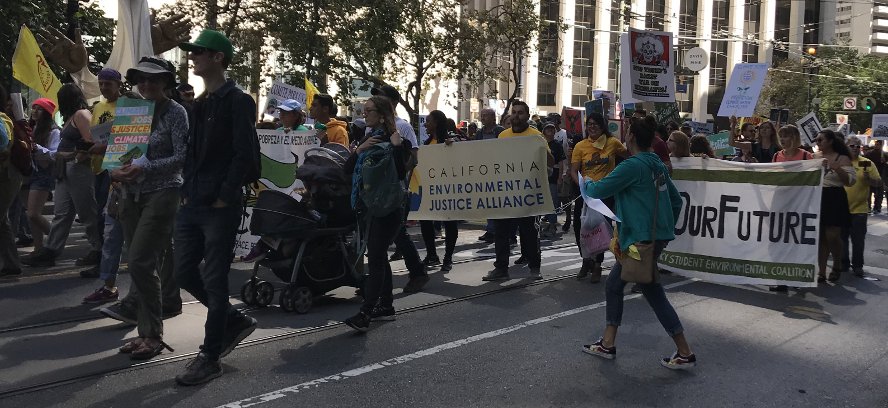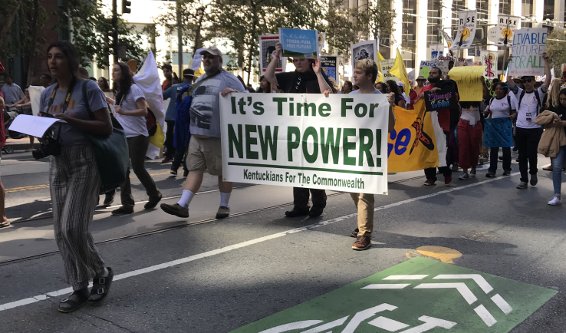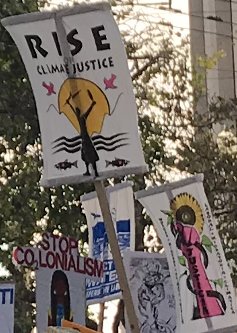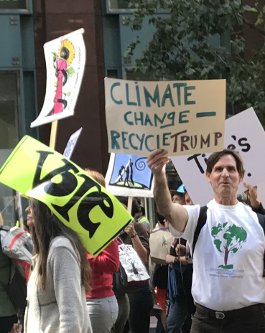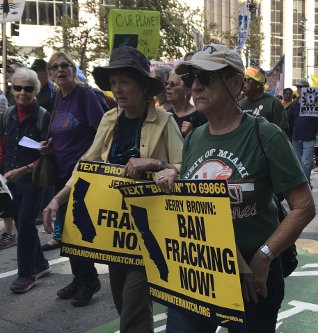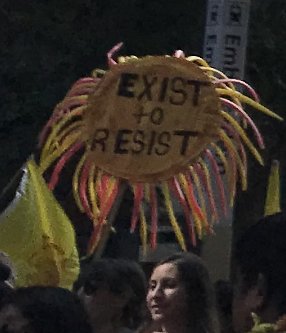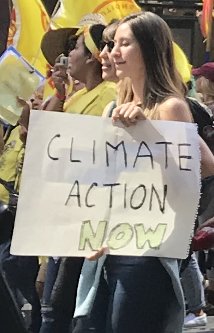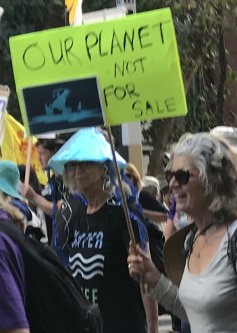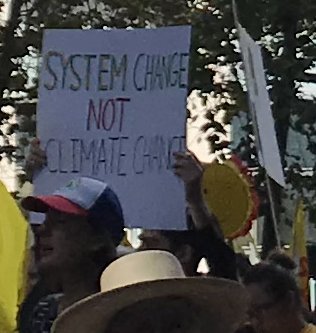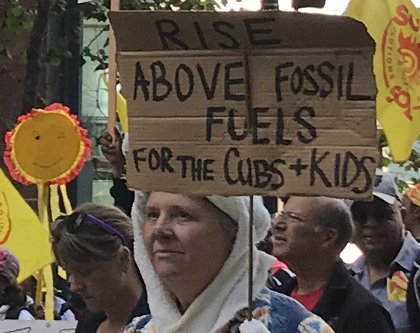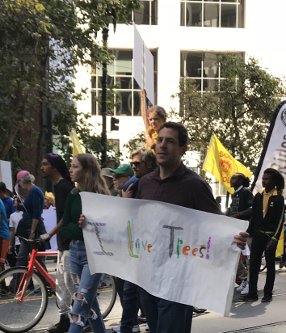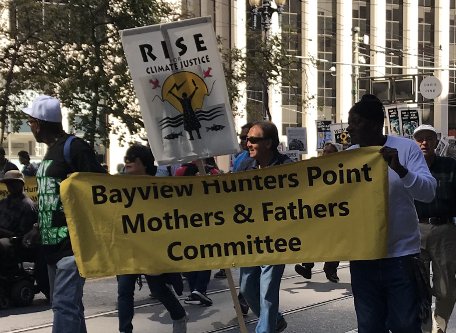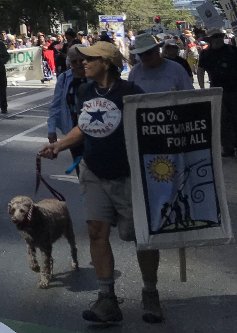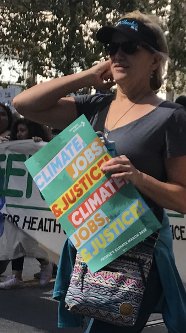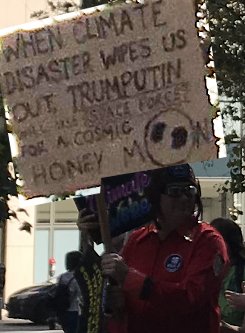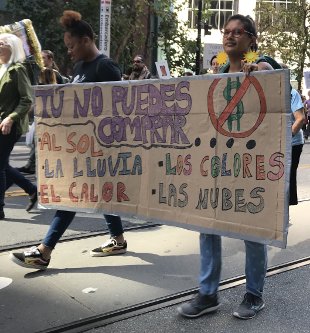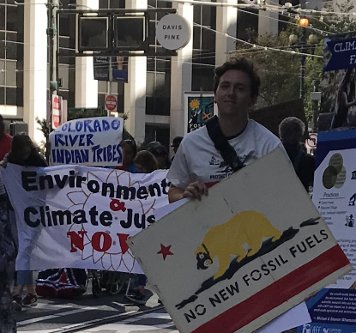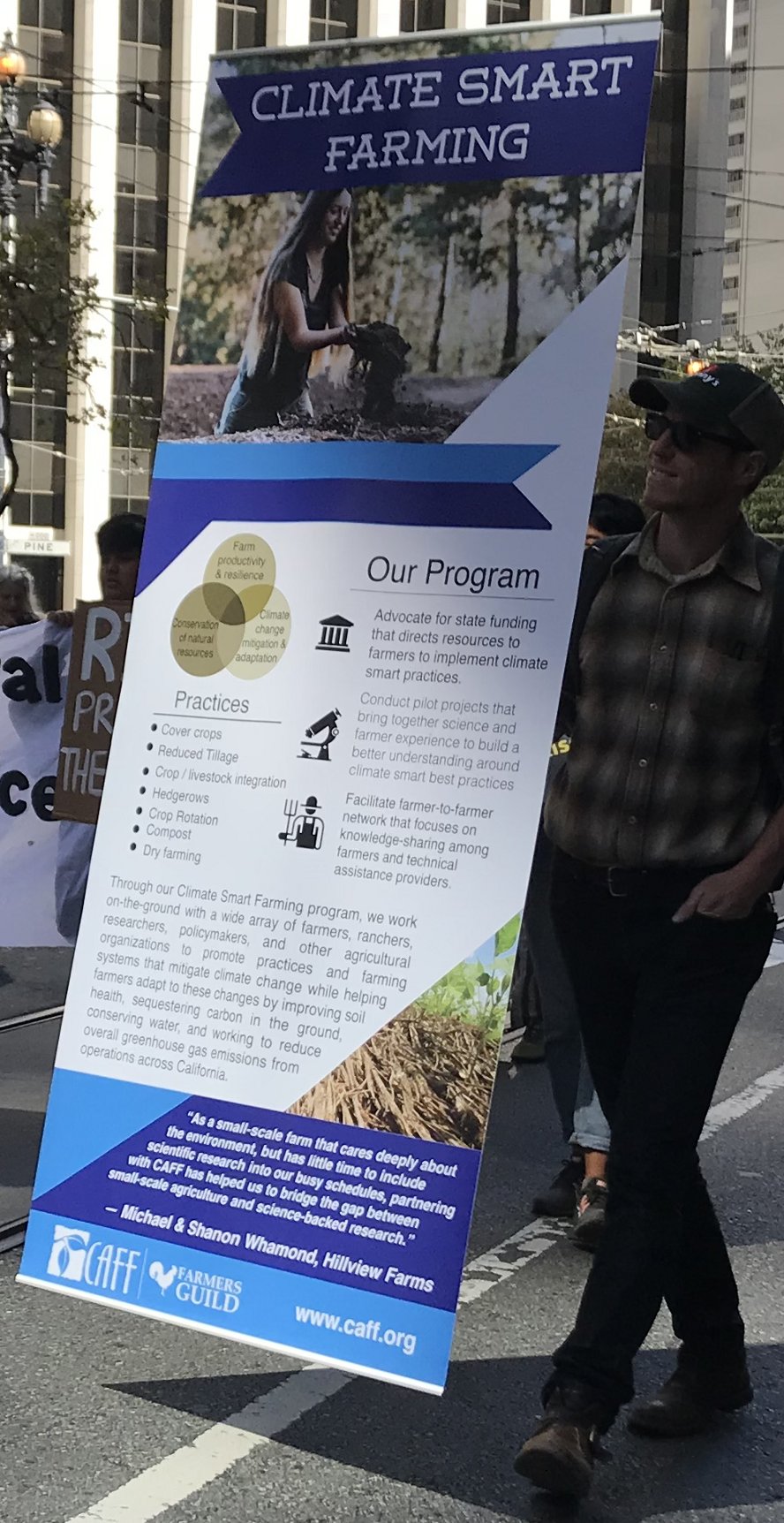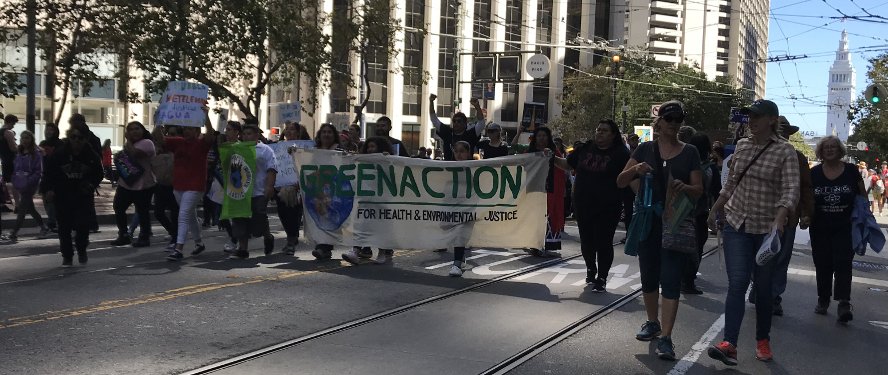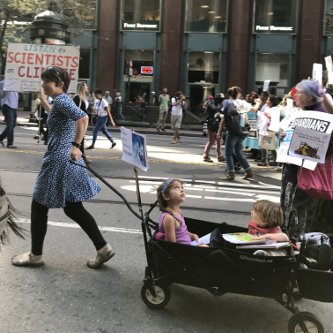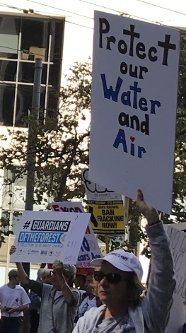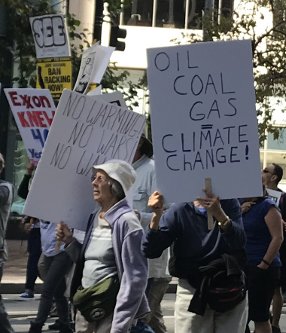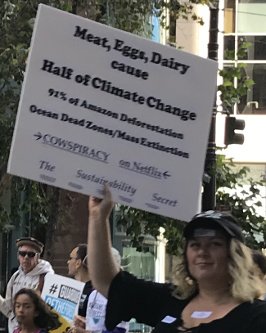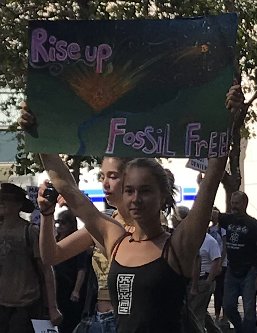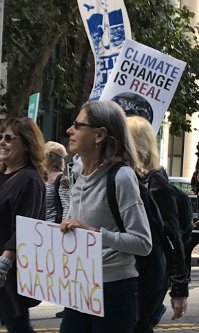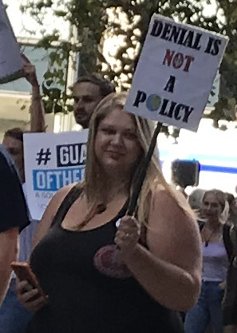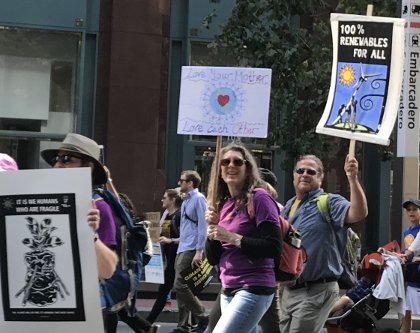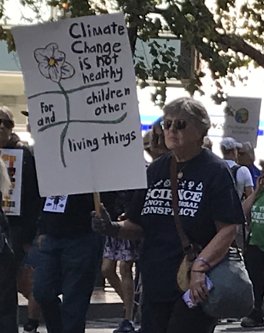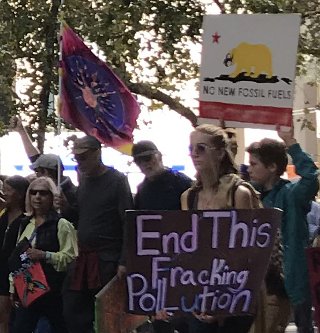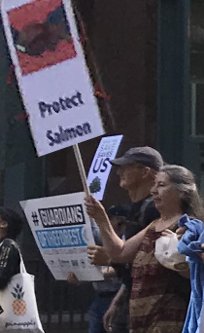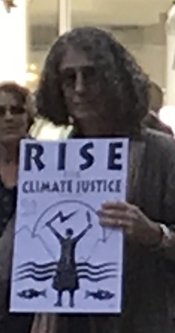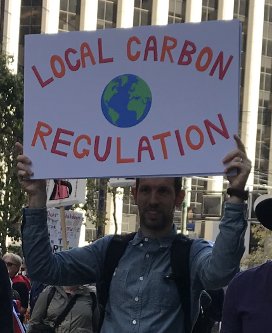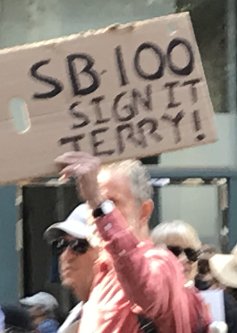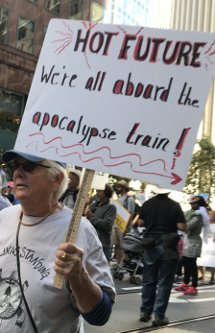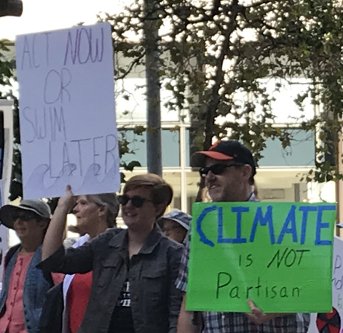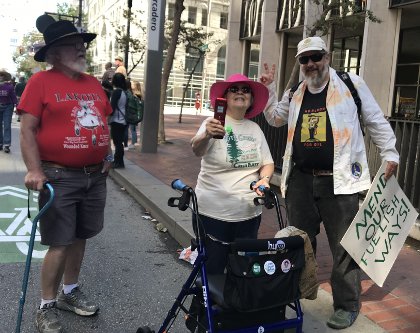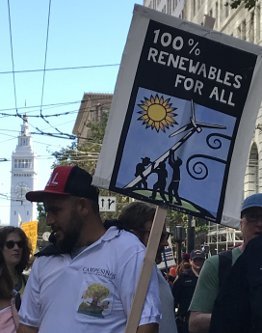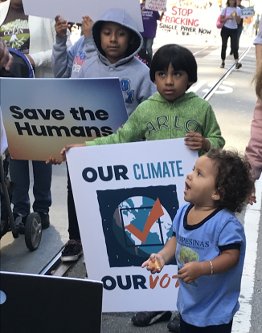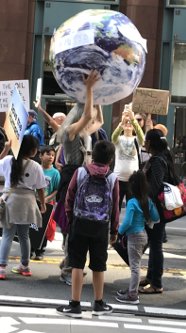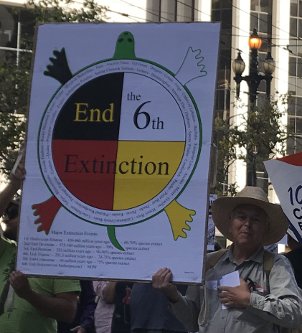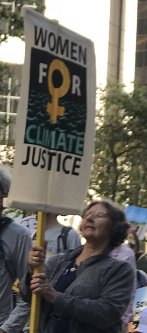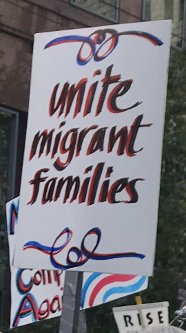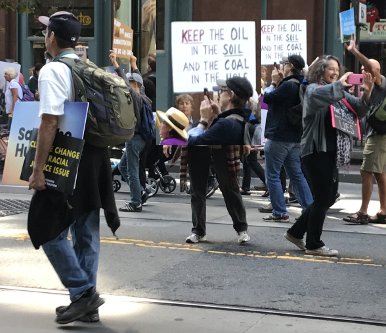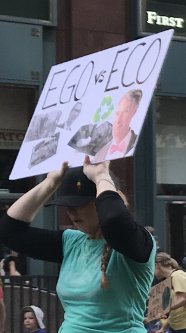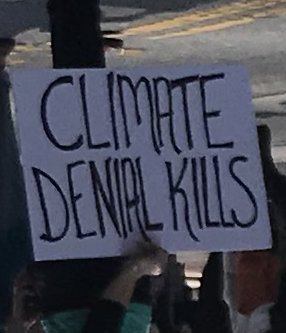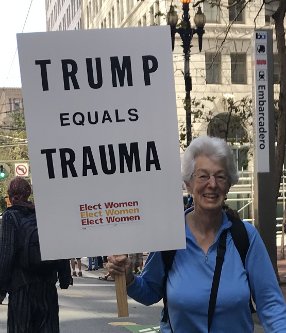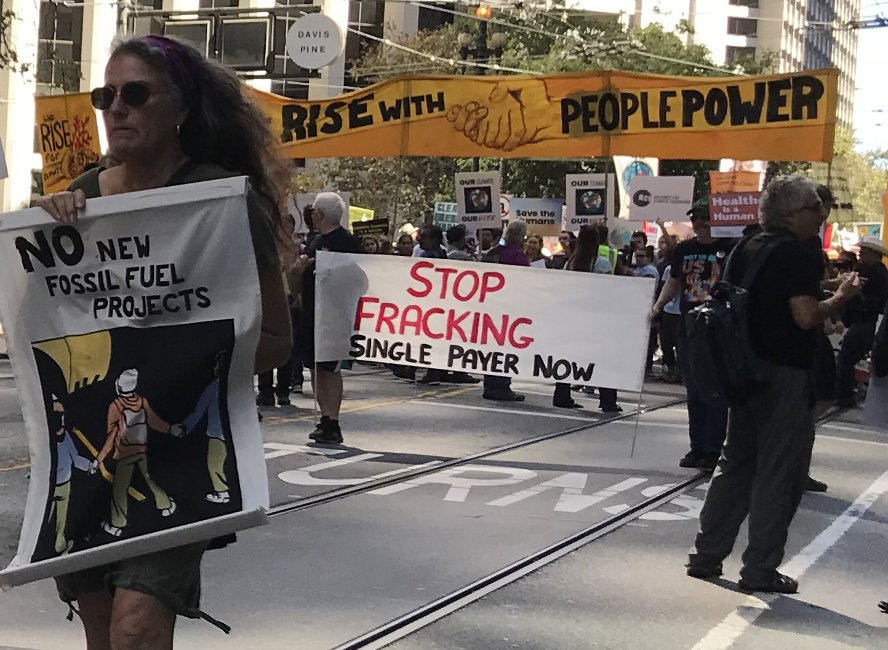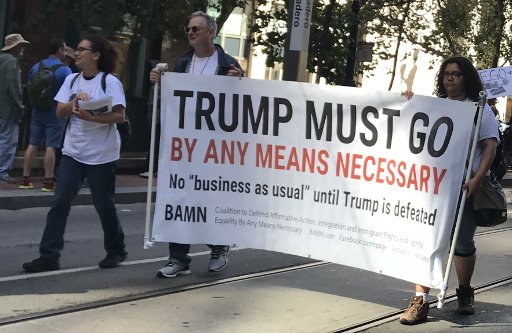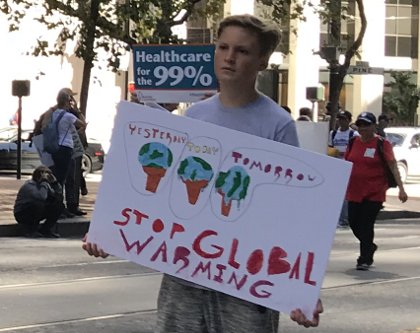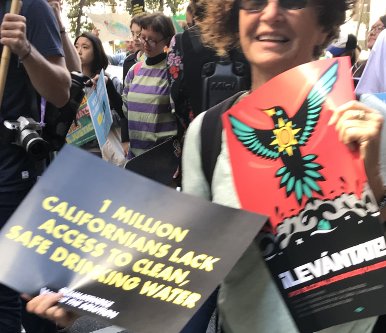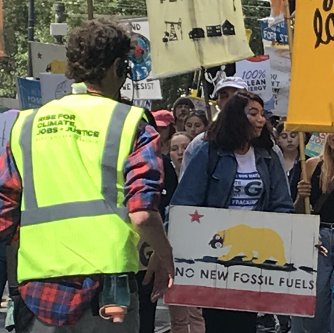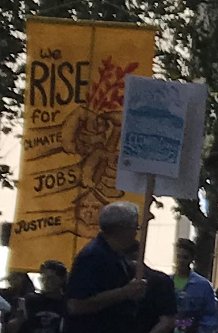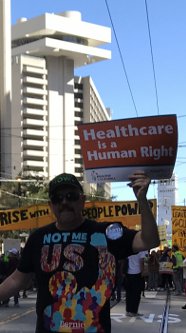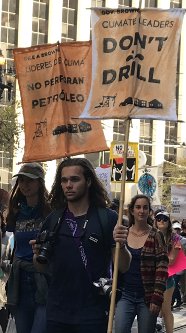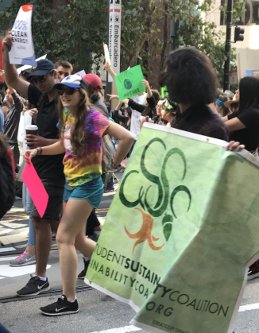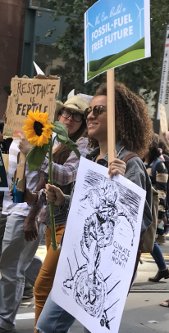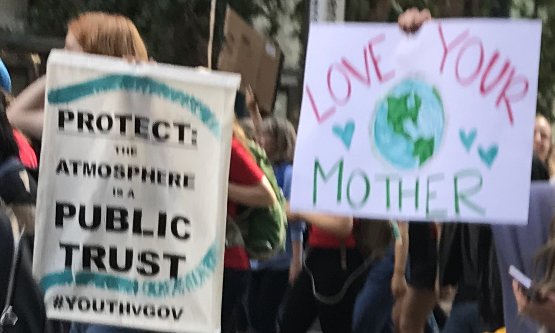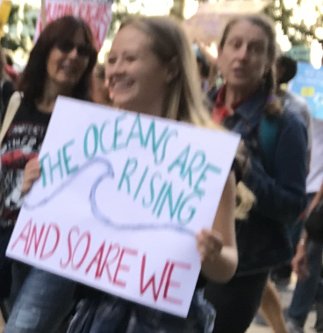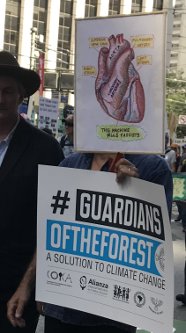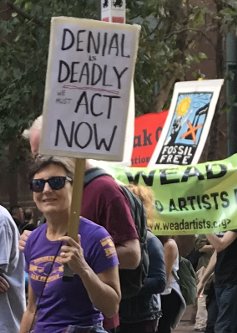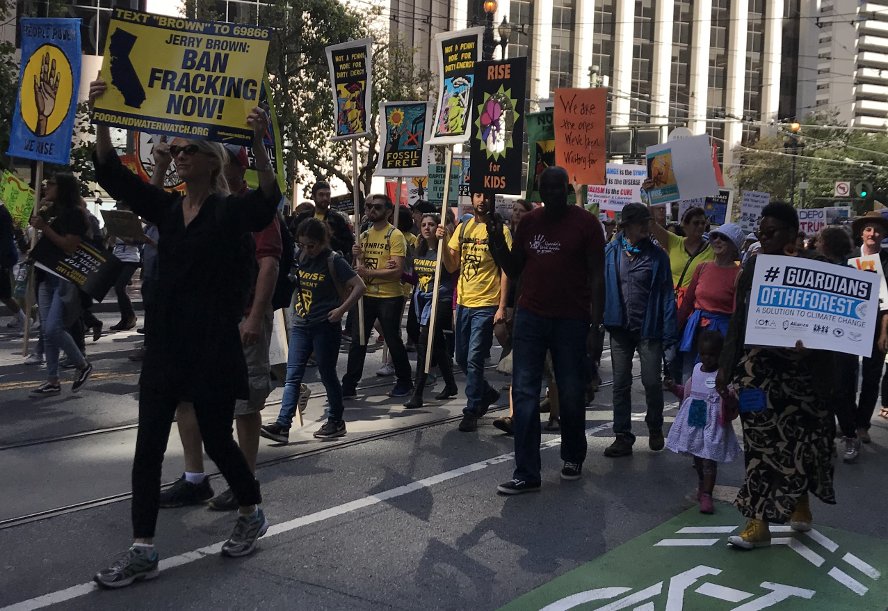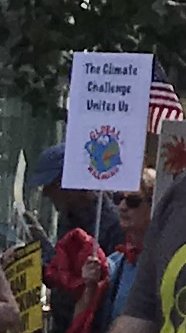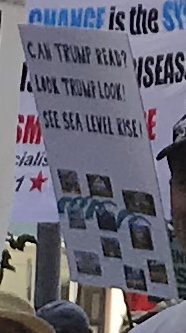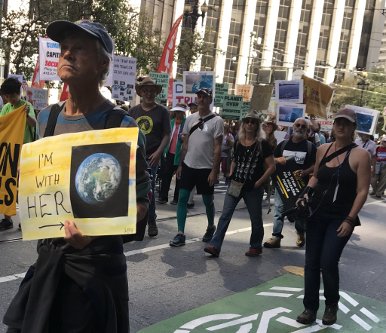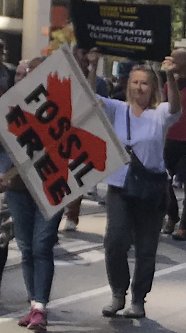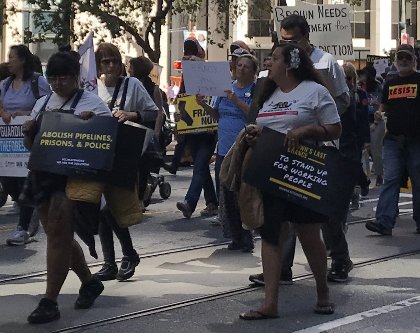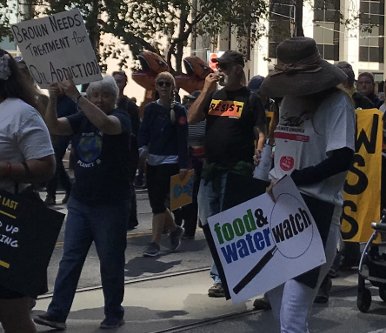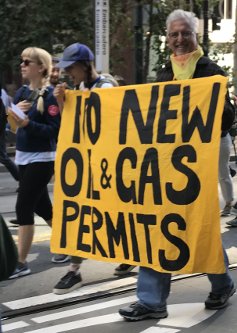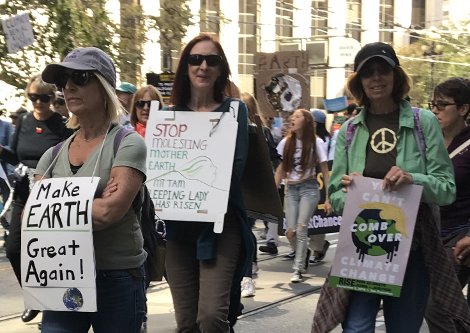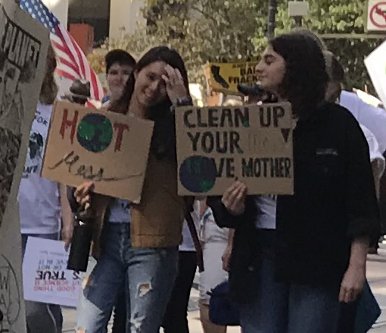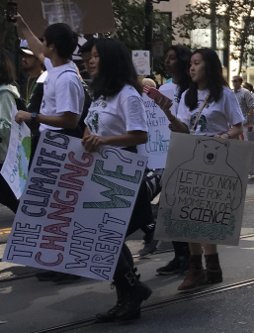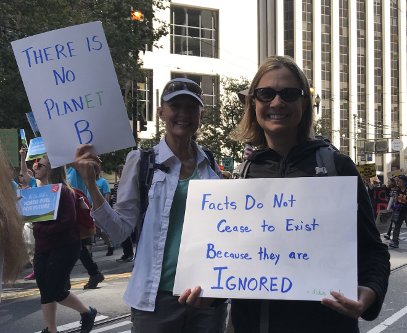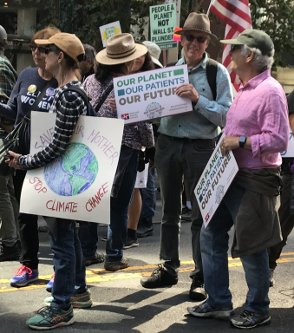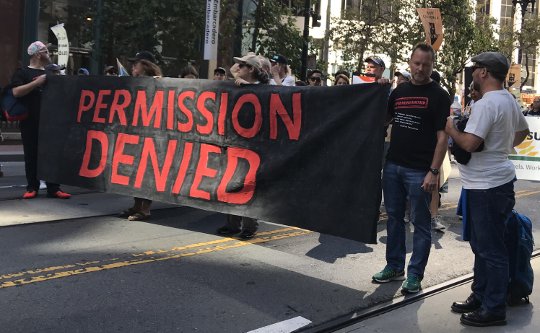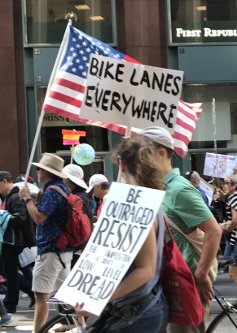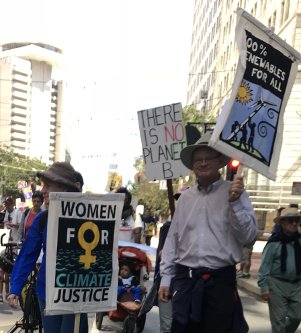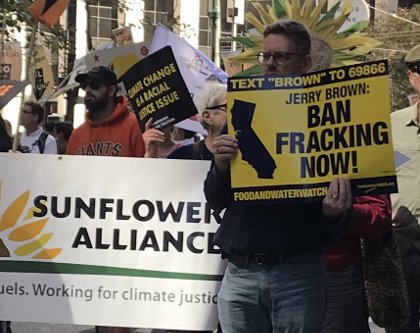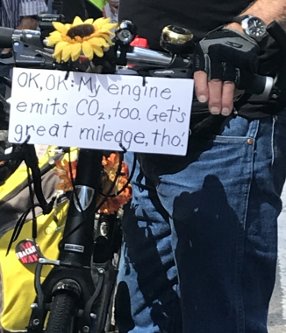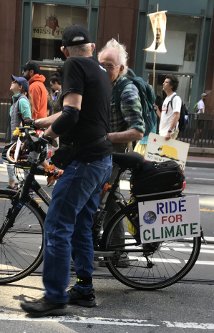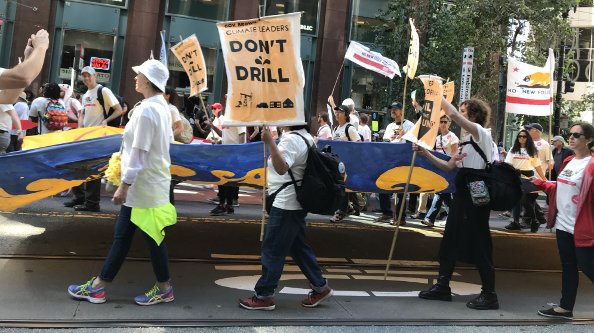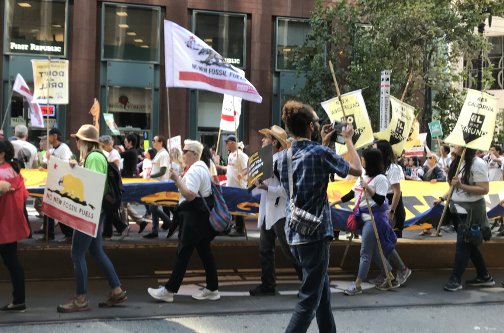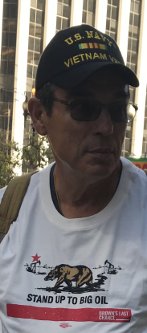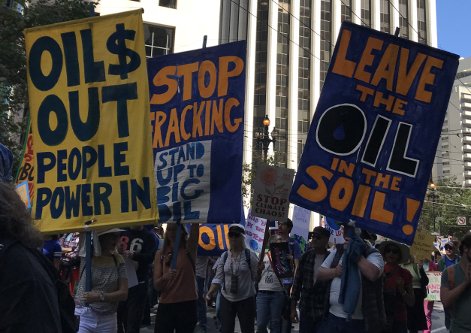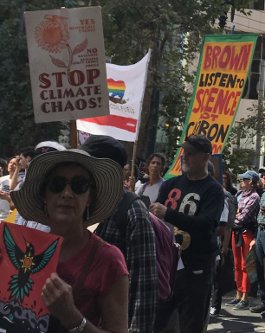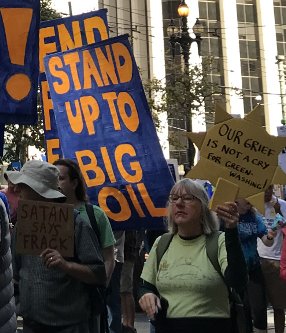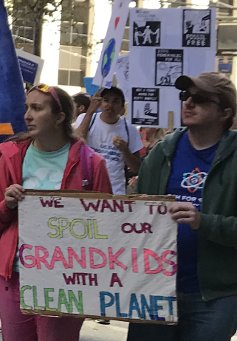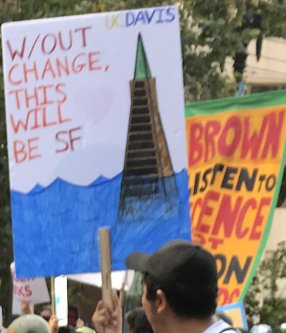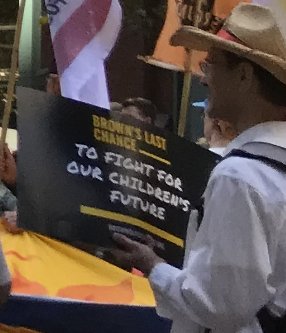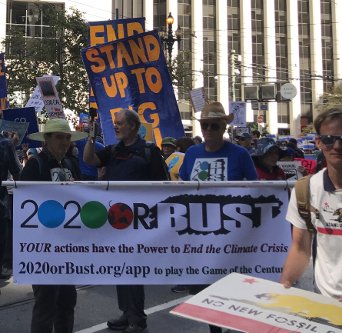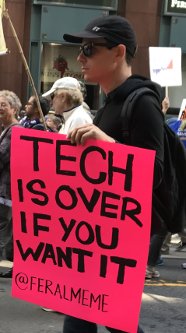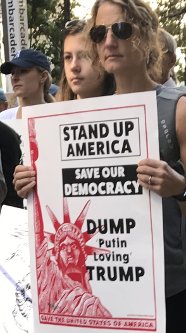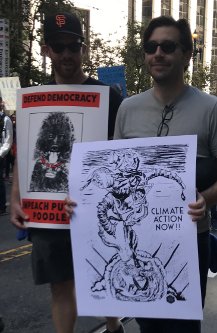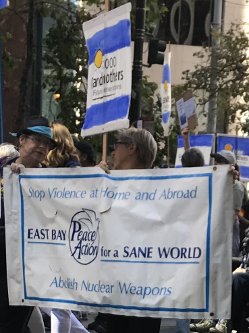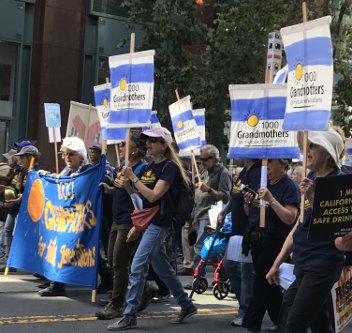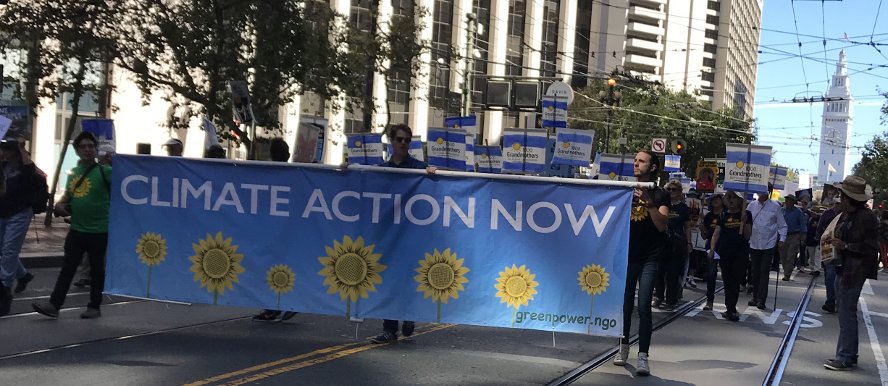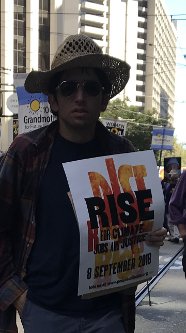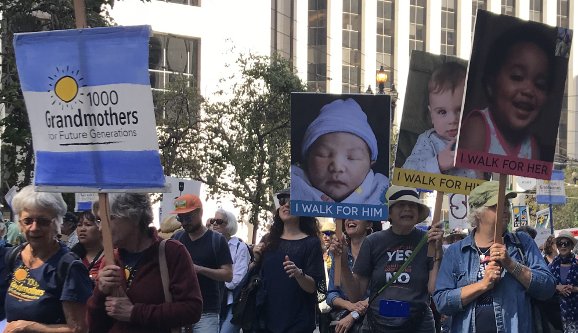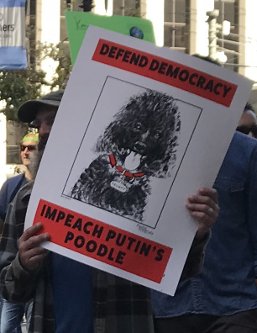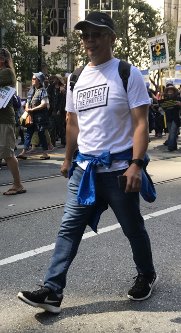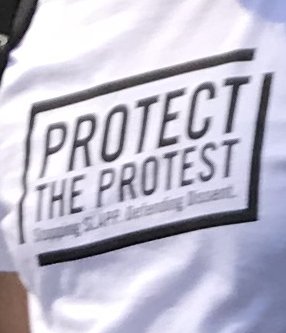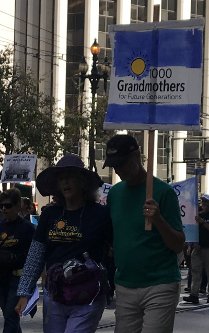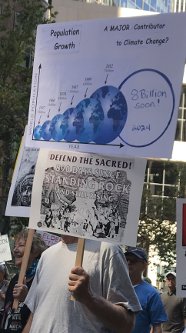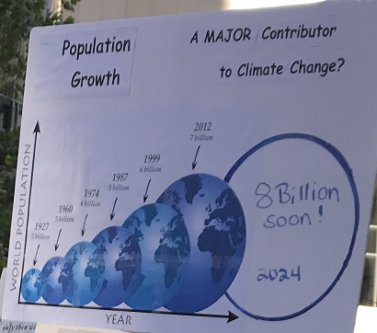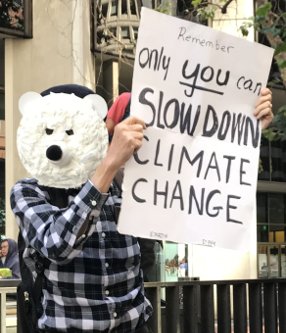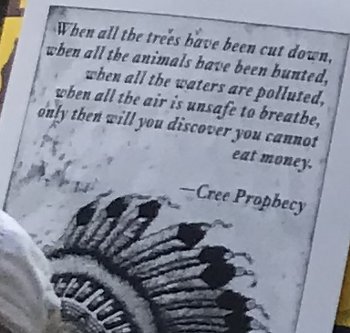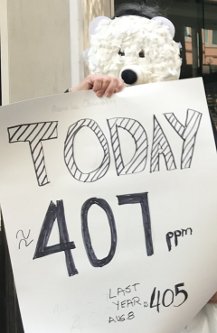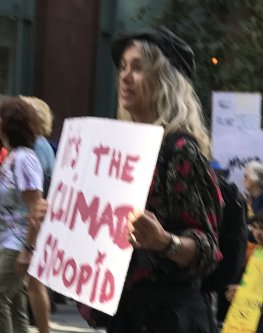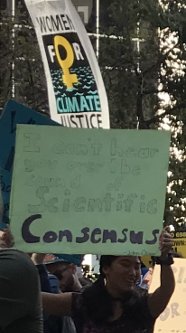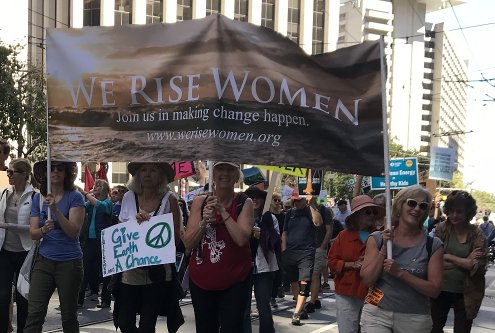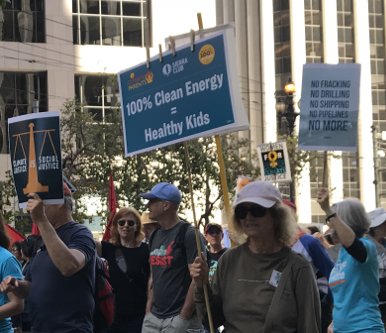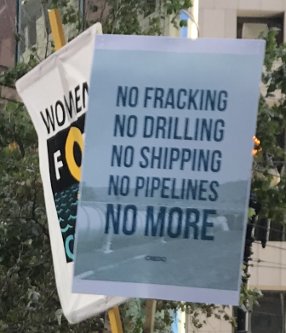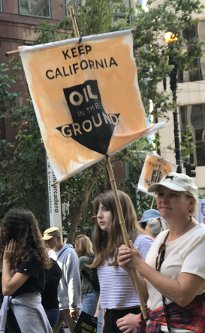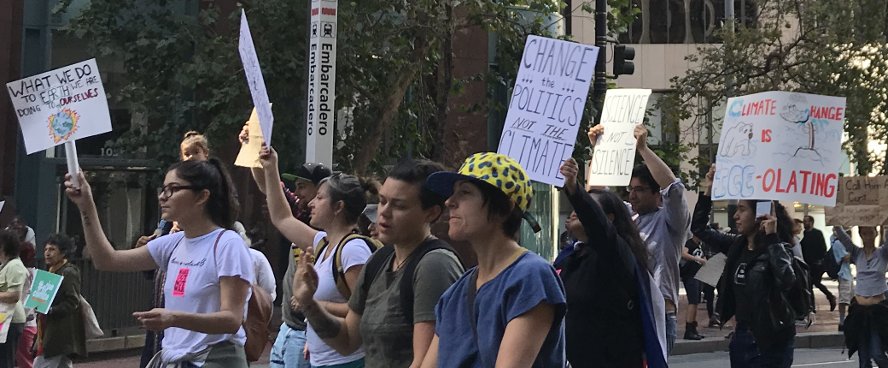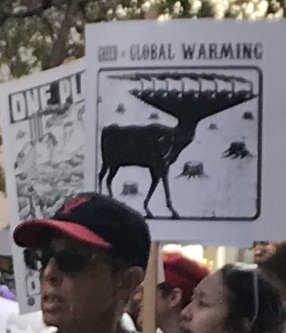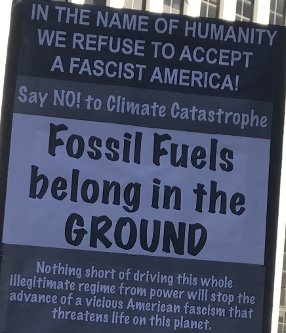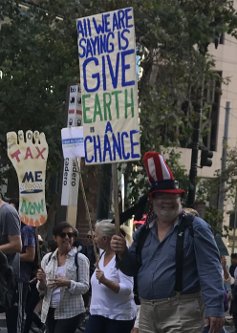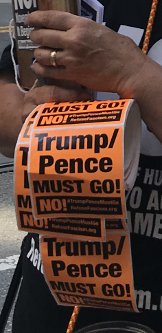 Saw several people with those orange Trump/Pence stickers on them like it was a parade virus or something.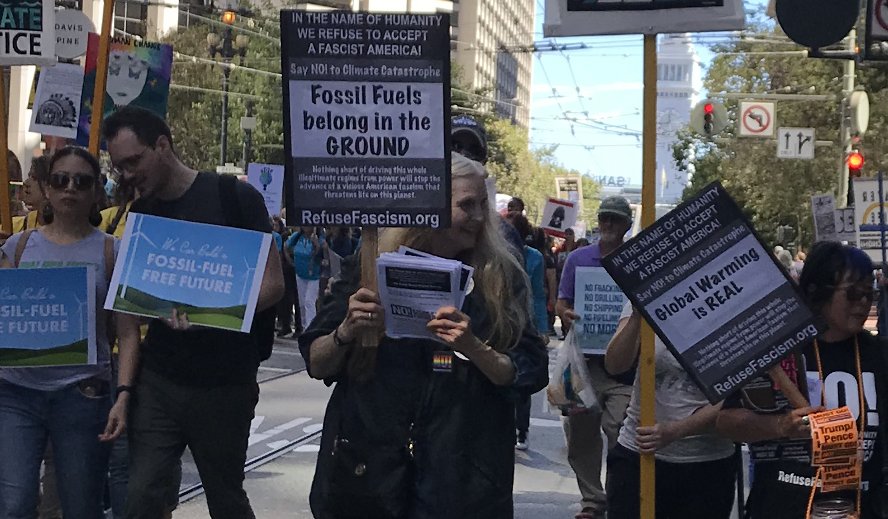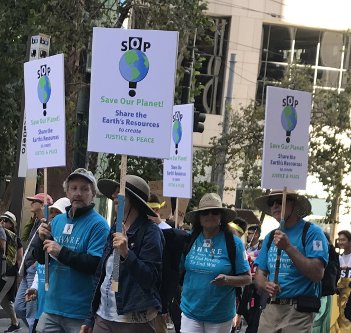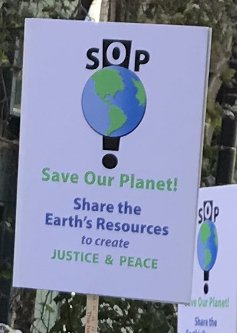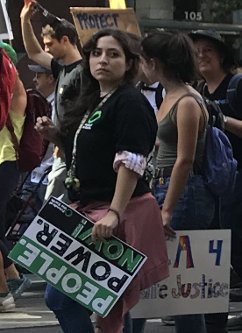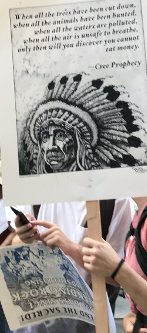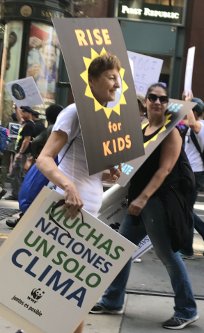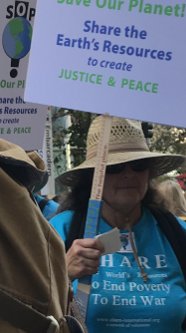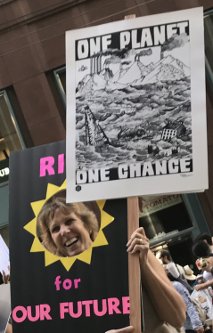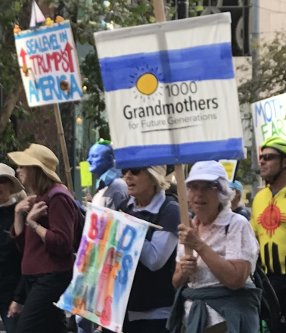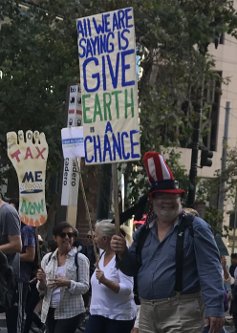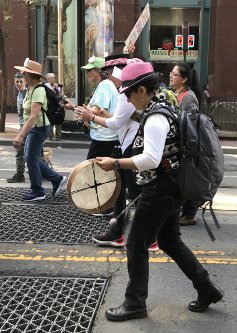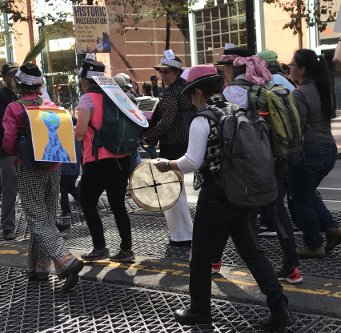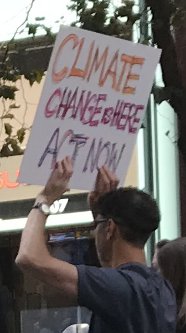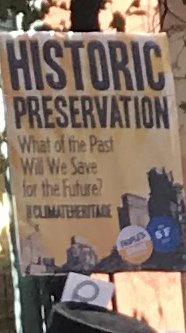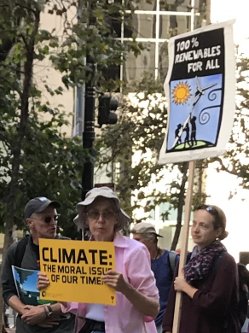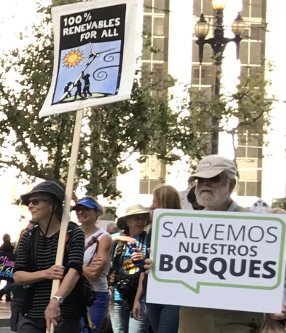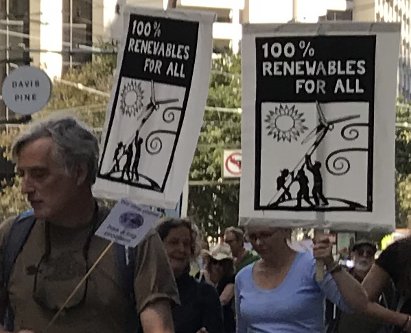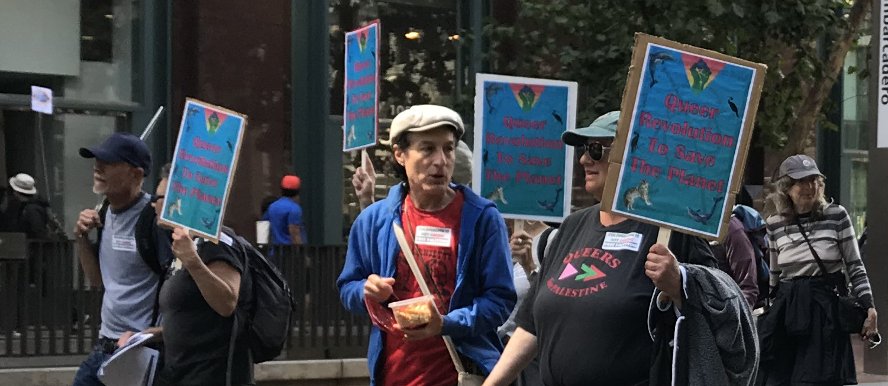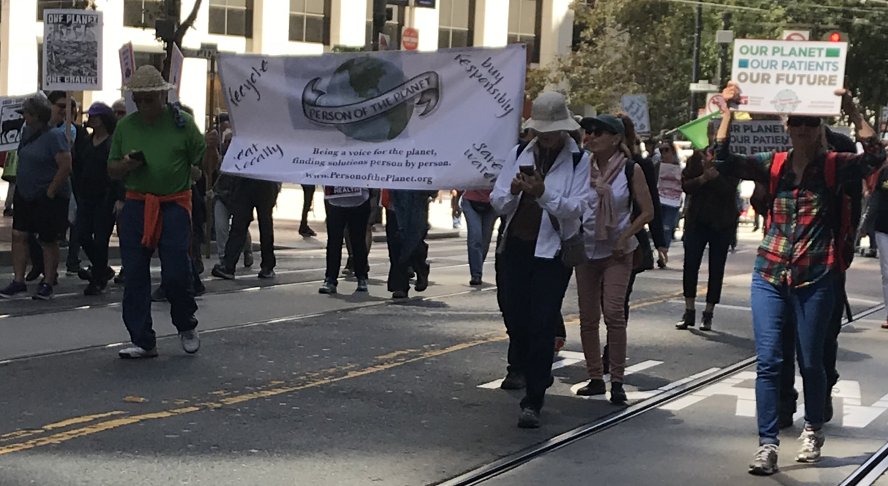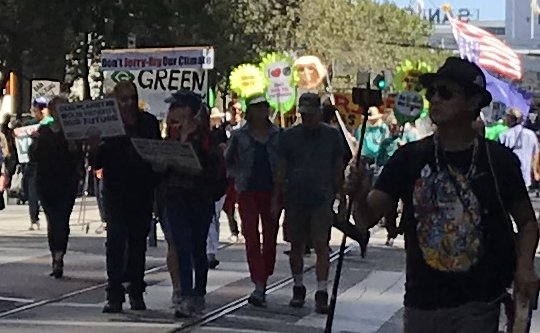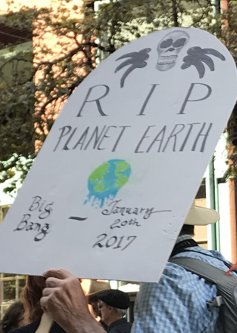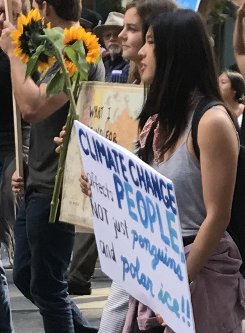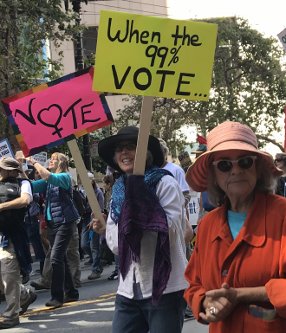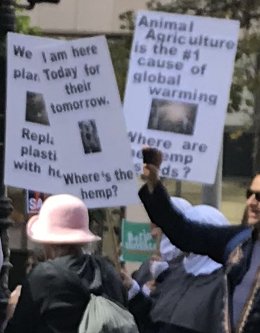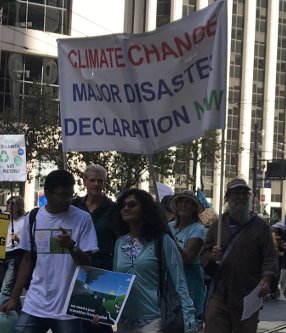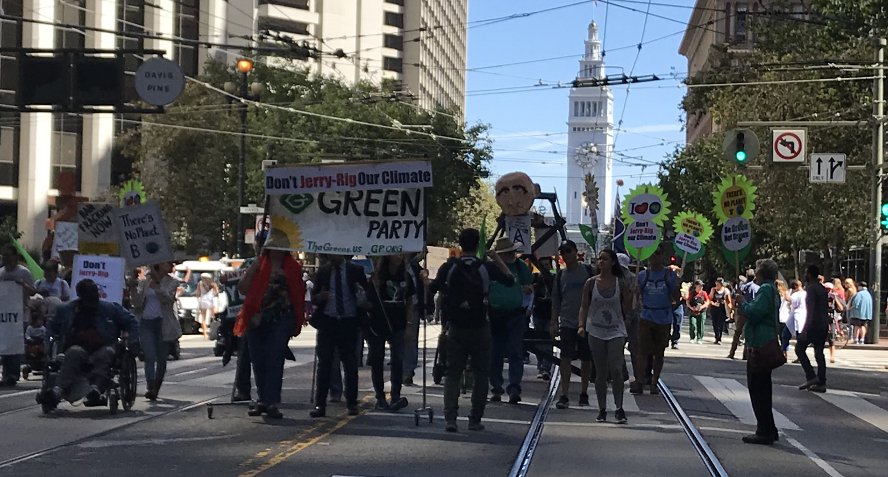 After the Green Party got to us we fell in and followed them for most of the rest of the march.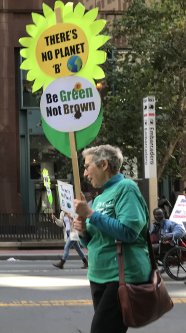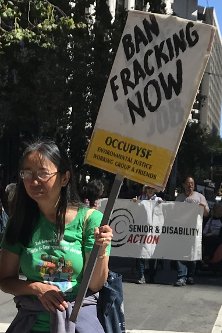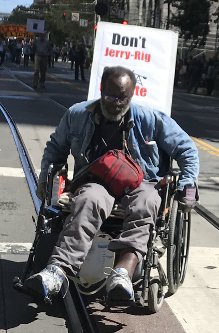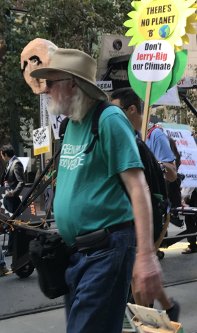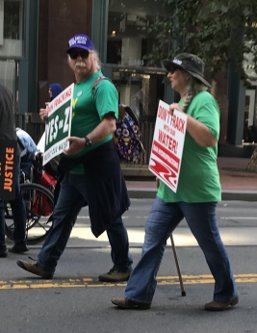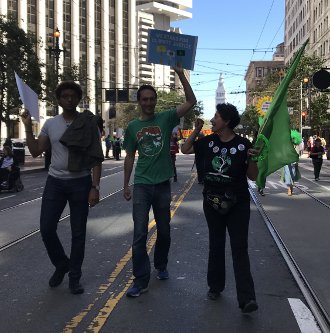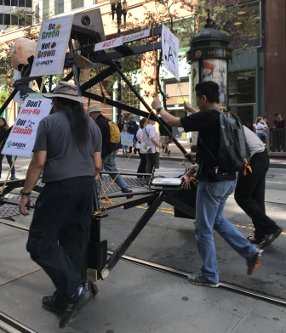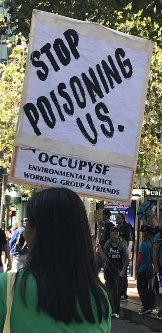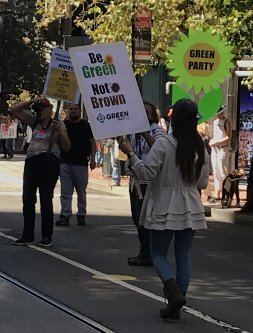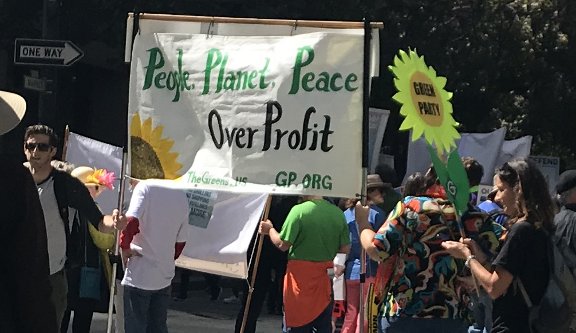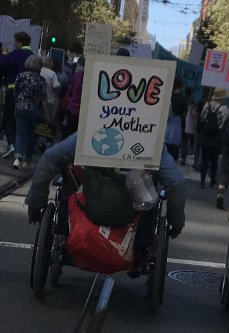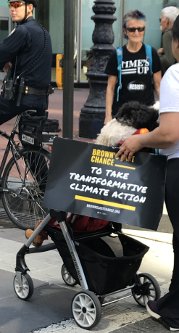 There is much more to come, but I wanted to put what I have up now, since it's already a full page. If you want more, maybe come back in a few days and maybe there will be more pictures above or in place of this message.