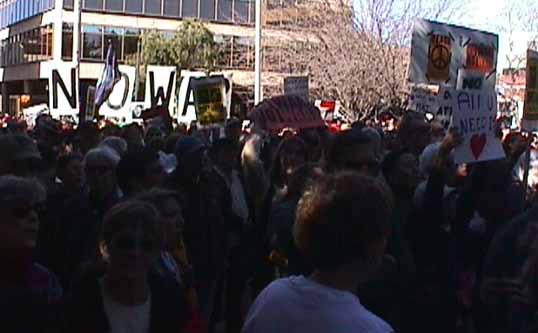 This is only a small percentage of the people that were gathered on the plaza outside of Palo Alto City Hall for the biggest Peace March since the Gulf War during the first Bush Presidency. The weather was a bit chilly for comfort in T shirts, but everybody was having a good time.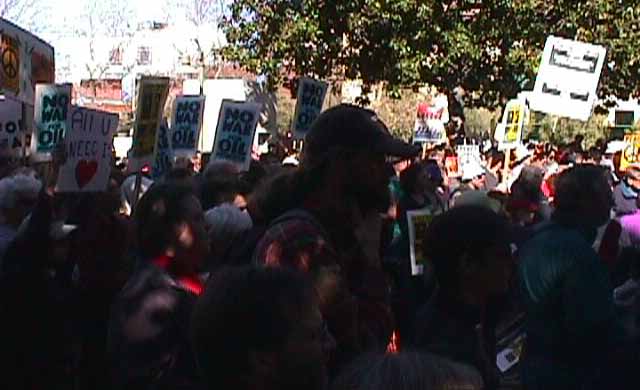 Most of the rally was listening to speakers saying very interesting things about the state of the debate. Click on the above picture for summaries of some of the speeches.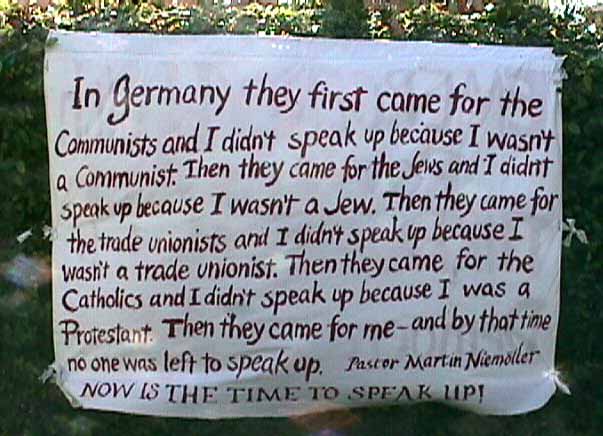 This may look like a talking bush, but really it is an ivy covered structure of some sort. This picture was taken near the end of the day, when the crowd was thin enough that I could stand back and get a good picture of the text without many people walking through. Click on it to see some of the other art that was around then.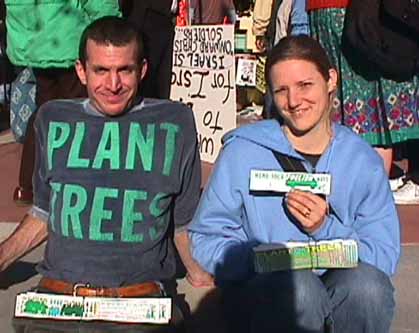 I have seen PLANT TREES at many alternative events over the past few years. He is always giving people stacks of his leaflets urging us to restore the ecosystem and get informed about what is going on. Email me your snail address if you want one, or even a few more than that. Use the word acorn in the subject line somewhere. I have plenty.
4979